I am a 2003 graduate from Elkhorn Area High School.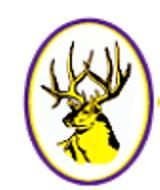 I am a 2007 graduate from the University of Wisconsin-Whitewater.
I hold a Bachelor's Degree in Secondary Education with an emphasis in English and a minor in Speech Communications.
I have been teaching at Beloit Memorial High School for 4 years.  I previously taught English 9.
I am currently the advisor for the Beloiter Yearbook and Gay Straight Alliance.
I was married in May 2010 to my college sweetheart Mitchell. He is in the banking business at US Bank in Milwaukee.