Presidential Powers Project Assignment
Because of your unique expertise in ancient and forbidden knowledge, the President of the United States has selected you to draw up a reaction plan for him to implement in case of another: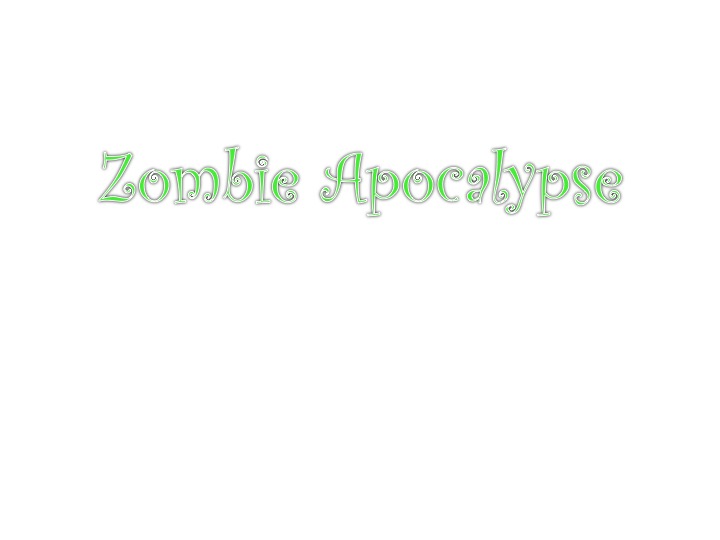 Your written plans should be:
1.

Typed        2. At least four paragraphs long (an Intro, a paragraph each for formal and informal powers and a conclusion)
3. Due Tuesday, May 23. (
1.Use all the powers of the Presidency, both formal and informal to protect the American public from this newest Zombie outbreak.
2.Assume these Zombies to be the standard brain-eating variety that must be shot directly in the head to kill.
Use your vast knowledge of Zombies (and Zombie movies) to include ideas on what the President should do: Military options, diplomatic options, which Cabinet Departments should be utilized etc… Everything and anything Constitutional.