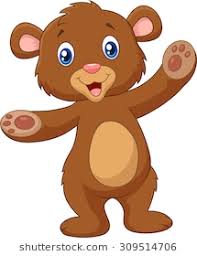 I am compiling some sites that you might enjoy with your busy bears!!  They are all free and I've used them not only with my students, but with my own children! 
Starfall.com  - This is an amazing website that teaches phonics, alphabet, and basic reading skills! It's a great site for children to learn their letters, sounds, and some reading while having FUN!!!
Education.com - You can play all sorts of games that cover all areas of learning! It's a positive site that encourages children to keep trying. 
Places to visit: 
Tyler Arboretum: 515 Painter Road, Middletown- Can you say... tree houses and fairy gardens??? Along with amazing classes, a large maze, and many wonderful things to see! There's a treehouse shaped like a guitar and one like a mushroom! You can also build your own fairy house all from nature! It's a great way to spend your day and completely family friendly! We still go there!! 
Plymouth Community Center- Plymouth Meeting- Play in the amazing playground, your little ones can run around the children's track, take a walk, run/walk along the large track (cross over the troll bridge!), or play soccer on the large field. Go listen to bands or just make up your own songs on the outdoor auditorium! Go inside for fantastic classes - both for kids and adults! Take swimming lessons and/or play in the children's large pool- complete with fountains and a large slide!! 
Ashford Park - Radnor
Colwell Park- Conshohocken
Jumper's Bounce- Paoli
SkyZone- Oaks
Philadelphia Rock Climbing Gym- Oaks
Color Me Mine
Captain Nemo Aquarium- it has sharks!!
Franklin Institute- Philadelphia
Please Touch Museum- Philadelphia
Elmwood Zoo
Philadelphia Zoo- ​Did you know that this was the first zoo in the United States??? 
Natural Science Museum- Philadelphia
Libraries!!!!!!!!! 
Art Museum- Philadelphia- has wonderful classes for children! 
Books, books, and more books!    Any books that have rhyming or repetition!
I Knew An Old Lady.... series (very funny!!!!) 
Click Clack Moo, Cows That Type 
Chicka, Chicka, Boom, Boom
Dr. Seuss books
Brown Bear, Brown Bear
The Very Hungry Catepillar
Room on the Broom
Ten Timid Ghosts
Polar Bear, Polar Bear, What Do You Hear?
Why Do Leaves Change Color?
It's Fall
We're Going on a Leaf Hunt
Ten Wriggly, Wiggly, Catepillars
Penguins Love Colors!
A Friend Like You!
A is for Art Museum
Ten Little Ladybugs
The Three Billy Goats Gruff
The Gingerbread Man
The Three Little Pigs
The Three Bears
Chicken Little
No Dragons for Tea
When Sophie's Feelings Are Really, Really, Hurt
Wen Sophie Gets Angry, Really, Really, Angry
If You Give A Moose A Muffin
If You Give A Pig a Pancake
If You Give A Cat A Cupcake
If You Take a Mouse to School
Good Night Moon
Mooncake
Big Red Barn
Jamberry
Dragon Opposites
GAMES/TOYS/PUZZLES: 
Bowling for indoors
Bugs Buildings
Chutes and Ladders
Large Floor Puzzles
Alphabet Magnets (Leap Frog)
Alphabet Matching
Feltboard Stories: Three Little Pigs, Transportation, etc...
EDUCATIONAL TOYS:
Magnifying glass
Prisms
Binoculars
Bubble Maker
Kalidoscopes
SLIME
Alphabet Matching Games
Number Matching Games