Here's a SLICE of our latest
happenings and upcoming events!

---
Welcome Back to School!
---
Open House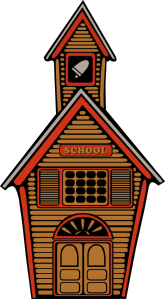 Thanks to all the parents who came out to Open House on August 16th! You're #1!!!
---
Agendas
What will you be reading today? Do you know that daily reading practice can help you to become a better reader? Curl up with a good book today! Have your parent/guardian log the name of the book/story you've read in your agenda and on your Reading Across Broward Form. Your agenda is a communication tool. So, please remember to have your parents initial your agenda daily. Don't forget to have all notices, flyers, and graded papers removed. Only return papers/forms that need to be signed by your parent/guardian. Thank you for staying organized and being prepared for class!
---
Fall Funraiser

Hope everyone is participating in our Fall Fundraiser! The deadline is Sept. 18th. Remember, if you sell ten (10) or more items, you're in for a treat! So don't delay. Start selling today! Caution: DO NOT sell door-to- door without an adult.
---
Sight Word Practice
This week, a list of Pre-primer sight words will be attached to your homework packet. Be sure to study them often because the more words you learn by sight, the easier it will be for you to read and enjoy many fun and exciting books.
---
Wish List

Please help!!! Mrs. Williams is in need of the following items for the classroom. Any donated item would be greatly appreciated!
Old Magazines/Cereal Boxes
Decorative Computer Paper
Box Tops, Box Tops and MORE Box Tops
Treasure Box Store Items
Baby Wipes
---
Congrats!
Happy Birthday to
Chandra
who celebrated her birthday in August!
Hope you had a GREAT birthday!
Yay!
***********************************************************************************************