Fifth Grade is special!! 

Fifth grade is an exciting and comprehensive year as the children utilize the skills and concepts that have been taught throughout elementary school. Students prepare for middle school by visiting their "lockers"  three times during the day and are required to use planners for writing homework assignments. Fifth graders may participate in chorus, student council, and safety patrol. There is an exciting end of the year field trip, and a 5th-grade graduation &  awards ceremony to celebrate the completion of their successful years of elementary school.
---

Daily Schedule 
8:20                     Classroom Doors Open 
8:20-8:45            Morning Routine (unpack, Bellwork) 
8:45-9:00            Classroom Activities (pledge, attendance, lunches,  Morning Class  Meeting )
9:00-10:30          ELA Block   Whole Group/Small Group
                           Instruction/Stations and Language Arts/Writing
10:30-11:00        Social Studies
11:00-11:20         Recess                  
11:20-11:50         Lunch
11:50-12:00        Read Aloud
1:00-1:50            Specials (PE M,W,F   Art  T, Music TH ) 
1:50-2:30            Science
2:30-2:45            End of the Day Routine (Pack-up for dismissal)     
2:45                     Dismissal 
---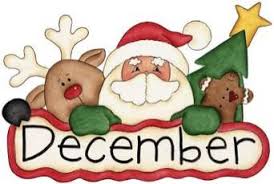 Looking to December    
Math
Computer CODING

Find whole-number quotients of whole numbers with up to four-digit dividends and two-digit divisors, using strategies based on place value, the properties of operations, and/or the relationship between multiplication and division. Illustrate and explain the calculation by using equations, rectangular arrays, and/or area models
ELA / Social Studies 
                            The Big6 website for conducting research                                           
Science
Begin Science Fair Project
                Website for Fifth Grade Science Fair Project Ideas
---
10 Ways Parents can Help Students at Home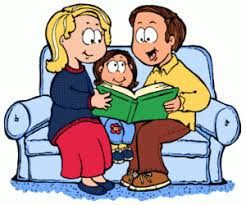 1. Let your children see you read for pleasure. Share vocabulary, quotes, characters, and the story with them. Compare similarities and differences between your book and the books your children are reading.
2. Talk to your children about how your parents read to you or told you stories.
3. Let your children see you write for pleasure. Send family letters to relatives or friends. Let everyone in the family contribute a part or an illustration.
4. When you're riding in the car, tell your children a story about when you were little or tell them a story about something that happened at work that day. Leave off the ending and let them provide an ending.
5. Have your children select three things they want to include in a story. Make up a story that includes those three things. For example, the selections might be a princess, a race car, and an ice cream cone. The children will love helping you find clever ways to include three things in the story.
6. When you look up at the sun/moon or pass a landmark/building, take turns making up a story to go with them. At night, point out the face in the moon and make up a story about the "man in the moon". Follow up these storytelling events with a trip to the library to explore legends about people and places from our own country and others countries.
7. Try different ambiances for reading a story aloud or storytelling. If it's a scary story, tell it in the dark or read it with flashlights. If it's a story about when your child was little, bring out an old toy and hold it as you tell the story. Try themes in your family literacy events. This works naturally with holidays. Find books about the First Thanksgiving and read them aloud. Find pictures of the Thanksgiving holiday and make a collage. Explore foods that go with the Thanksgiving holiday. Make some of these foods and let everyone help read the recipe and prepare the foods. Trade stories about Thanksgiving.
8. Make a family book that is a collection of stories: favorite stories retold generation after generation or stories of family events (first visit by the tooth fairy). Any time that stories are recorded, younger children can dictate to an older family member.
9. Help your child find a place in your home that is his/her favorite reading spot. A place where he/she can read comfortably with little distraction. Put a basket of books near the spot. Include pens, crayons, pencils, erasers and paper in the basket to encourage writing too. Every now and then, put a "literacy gift" in their basket to discover and explore.
10. Read aloud daily to your child. Talk about the pictures. Make predictions about a story and see if they come true. Read aloud a chapter-book before bed.