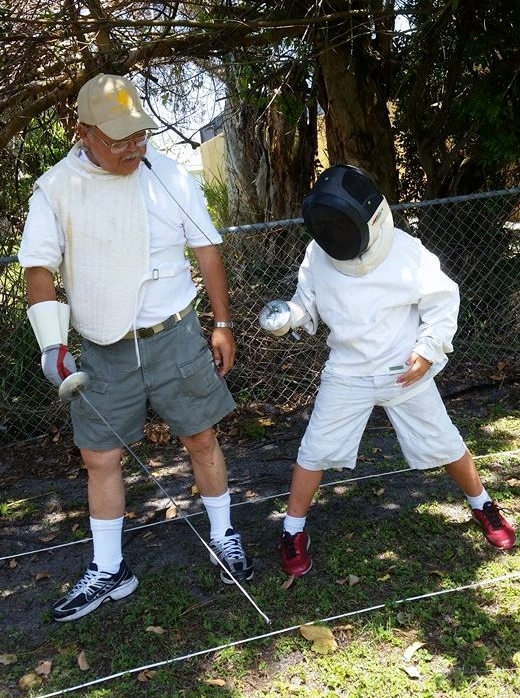 EDUCATIONAL SUPPORT SERVICES AND FEES:

     -Academic Tutoring: Grades 1-8 All core subjects; Language Arts,
                                   Social Studies, Sciences, and Math. 
   
     -Developmental Skills Coach: Assessing and strengthening sensory
                                  processing difficulties that impact  
                                  learning potential in the classroom. 
                                  
     -Fencing Instruction: An introduction to basic fencing skills as         
                           an educational approach to strengthen visual-
                           motor coordination,spatial orientation,and
                           self-confidence. 
     -Assessment and Evaluation:  Informal developmental and academic
                                  assessment subtests that target areas 
                                  specifically requested by teachers and
                                  parents.
                  
     -EXTRA LESSON(TM) Services: EXTRA LESSON(TM) was established 
                     as an approach to working with children with 
                     learning and behavioral difficulties. This Waldorf
                     related approach is an assessment,diagnosis and 
                     intervention program developed by Audrey McAllen
                     in the UK based on Rudolf's Steiner's concept of 
                     education and child development.
               EDUCATIONAL SUPPORT: Private Academic Tutoring, 
                     Developmental Support sessions,Classroom
                     Observations, Teacher and Parent Consultations.
                                Fee:    $45 hr.
              PROFESSIONAL DEVELOPMENT: Presentations to faculty, staff 
                     and school community: Suggested topics can include
                     Meditative and remedial assessment practices in a
                     Waldorf School, Developmental milestones and the
                     Waldorf school curriculum.
                                Fee:    $45 hr. 
               CLASSROOM SUPPORT: Observation of classroom teaching and 
                 conversations intended to support and strengthen the
                 work of the class teacher. School site observations and
                 mentoring visits are also scheduled when I am available
                 and include all classroom observations and individual and
                 group conferences and consultations. (Note: Pre-visit
                 resource support is also included in the daily rate.)
                                Fee:    $45 hr. ($250 daily rate)
                                                                        
                              
               EXTRA LESSON ASSESSMENT AND EVALUATION
                (Includes all age relevant McAllen Subtests, selected
                 neurodevelopmental and informal academic tests, and  
                 assessment report and review conference. 
                       
                                Fee:   $250          
                             
         Contact Information                         
                             
                              Peter Chin
                              Educational Support Services
                              (941) 379-4160  home
                              (941) 350-0792  cell
                              chinwaldorf@gmail.com
"In teaching others we teach ourselves"  - Proverb