Teacher:
Christina Sierra-Jones, M.Ed.
Current Grade Level:
Moderate to Severe Transitional Kindergarten
Content Taught:
Math,

 

Social-Emotional Development,

 Language and Literacy, 

English-Language Development,

 

Visual and Performing Arts,

Health and Development,

History and Social Sciences,

Life Skills and Accommodations for all learners to access content

.
Why I Teach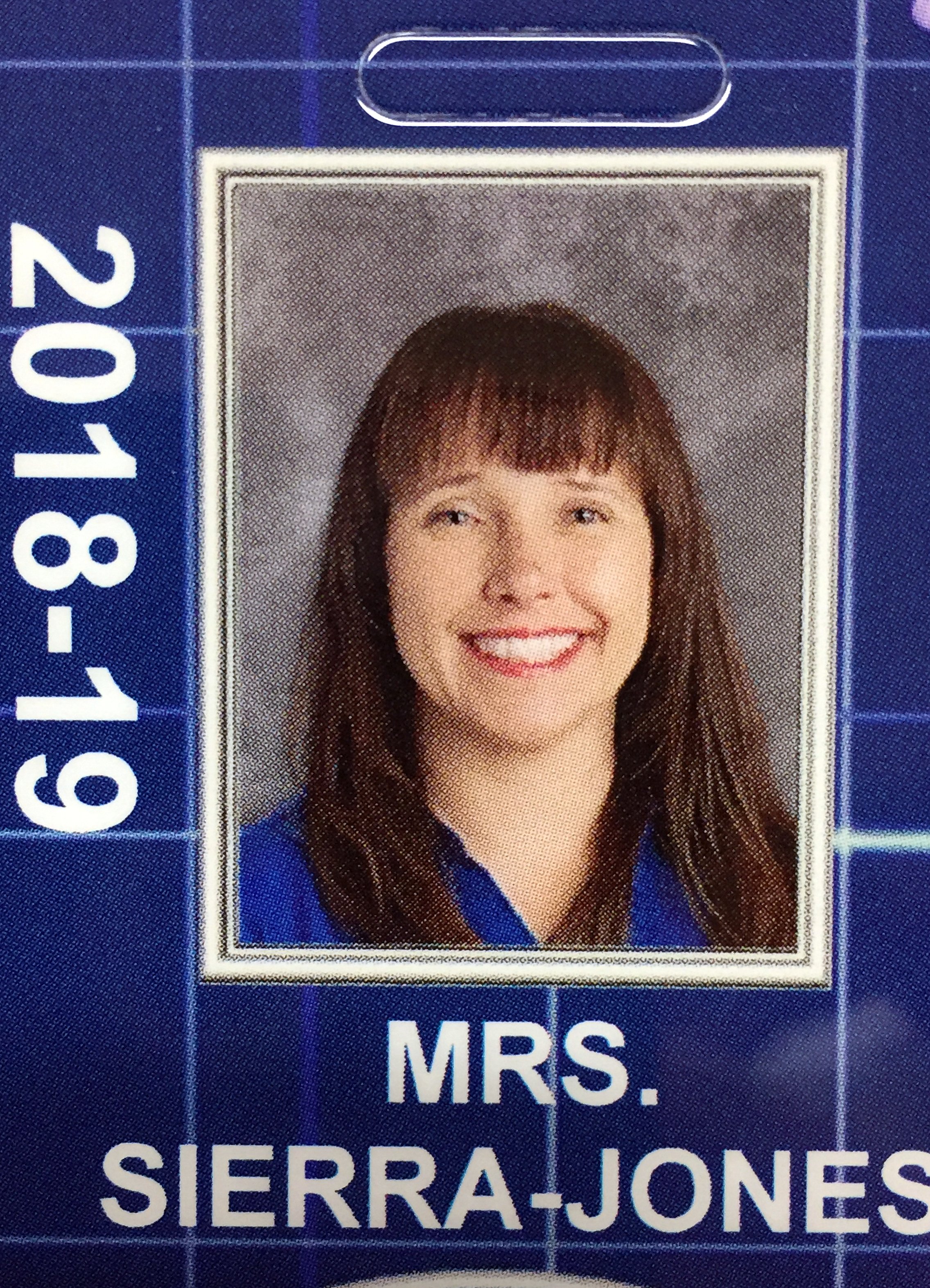 I am an educator in the state of California.  I was born and raised in small rural towns of the Central Valley. The small towns were an oasis in the otherwise dry and open rangeland. Beautiful well - equipped schools fostered a love of learning in me. Yet, that is not why I became a teacher.
It was becoming a mother that made me a teacher. First, I was a teacher to my three children as every mother is. Then, I had to learn how to be an advocate when my two sons entered preschool in 1996. The same beautiful schools which nurtured me now neglected the special needs of my sons.  I was hurt and angry that instead of receiving support to help my sons participate in education and be included,  my sons were excluded from attending and participating in early education. I did not give up.  I turned to the guidance that had always steered me right. Education. 
Denial of education for my sons prompted me to begin college classes in child development. I started my journey in the field of education to be the teacher my sons needed. I have continued to teach out of the sheer joy I experience in the teaching and learning process for my students and myself.  Since 1997, I have taught and mostly stayed in school,  as well.  I have a Master of Arts, in Education, a baccalaureate degree in Social and Behavioral Sciences, and a minor in Visual and Public Arts. I have a Teaching Credential, in Moderate to Severe K-22 with an added authorization in Early Childhood Special Education. I teach to improve the quality of life for all of my students, their families, and our community members.
My Philosophy of Teaching 
My teaching philosophy is rooted in teaching the whole child with compassion. I respect the diverse backgrounds and unique neurodiversity of each student. I accept each student's academic and functional abilities with a non-judgmental approach.  I believe in teaching students to have a "can do" attitude. When students believe they can succeed, they start looking at what they can do, and what they can do increases. 
I understand that the development and skills of learners with special needs often have gaps. I believe that to go forward; I need to go back and fill in the missing pieces. Neurodevelopment is sequential and therefore going back to teach missed milestones is the best way to build a strong foundation for future learning. I also believe none of this possible unless I foster trusting relationships with my students and their families.  Bottom line, I believe all students can succeed with the right tools, strategies, and supports.  
This video shows how I weave my teaching philosophy into the tools and strategies I use for teaching Individuals with moderate to severe disabilities.
"Children learn what they care about from who they feel care about them."
  -Francisco García

 -Professor of Teacher Education 

 -California State University Monterey Bay