4 Valuable Educator Resources for Getting the Job Done
Visuals are a great support to learning for all learners but especially critical for neurodiverse learners. Boardmaker is the most popular icon maker used in special education, but it is not the only one. I have an online account with LessonPix. It is an excellent resource to make classroom PECS Icons (Picture Exchange Communication System) or make customized activities. Pictured below are a few visual supports I have created using Lessonpix to enable greater engagement in learning in my classroom.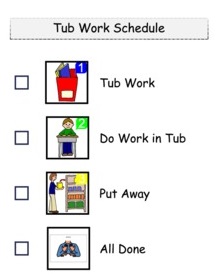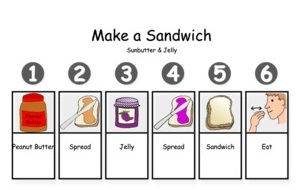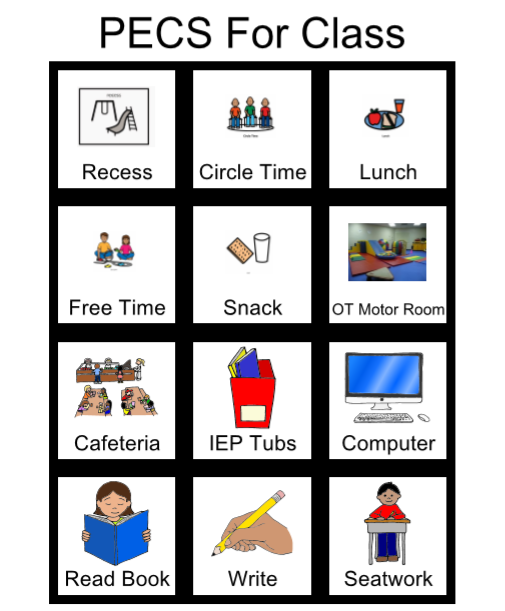 Universal Design for Learning Framework
Universal Design for Learning, is a framework based on scientific insights into how humans learn to improve and optimize teaching and learning for all. I use the UDL guidelines as a checkpoint for reflective thinking and lesson planning to ensure that the class environment and experiences are offering multiple access points to the content, a variety of resources to support learners to build knowledge to represent their learning, and multiple means of action and expression to show what they learned.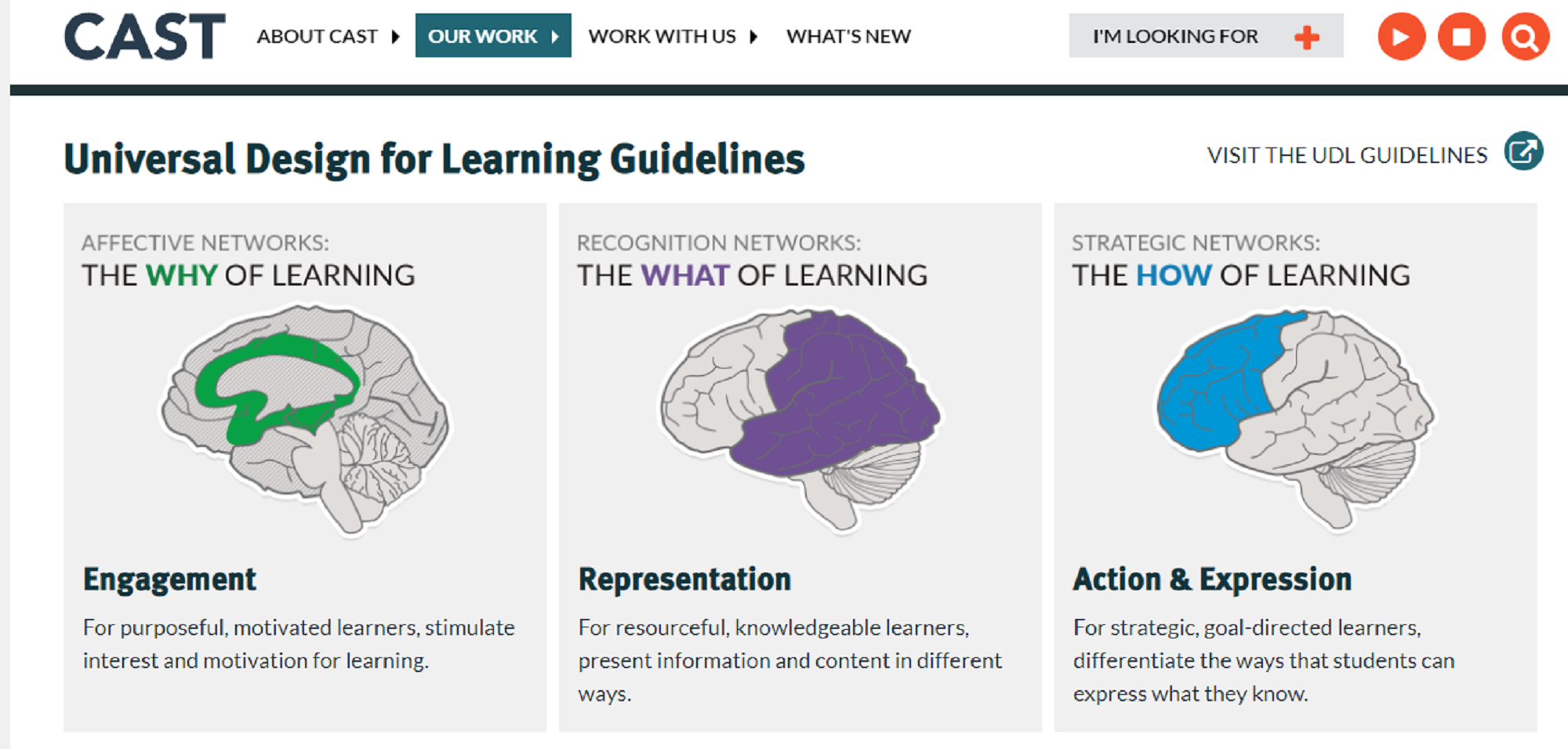 I have included an example of how I present the class schedule in three different ways to meet the needs of diverse learners. Pictured below are three models:
1. Real pictures are blown up to 8 by 10 of the daily schedule.
2. Traditional PECS with strip schedule and matching large icons.
3. An individual mobile schedule goes with the learner.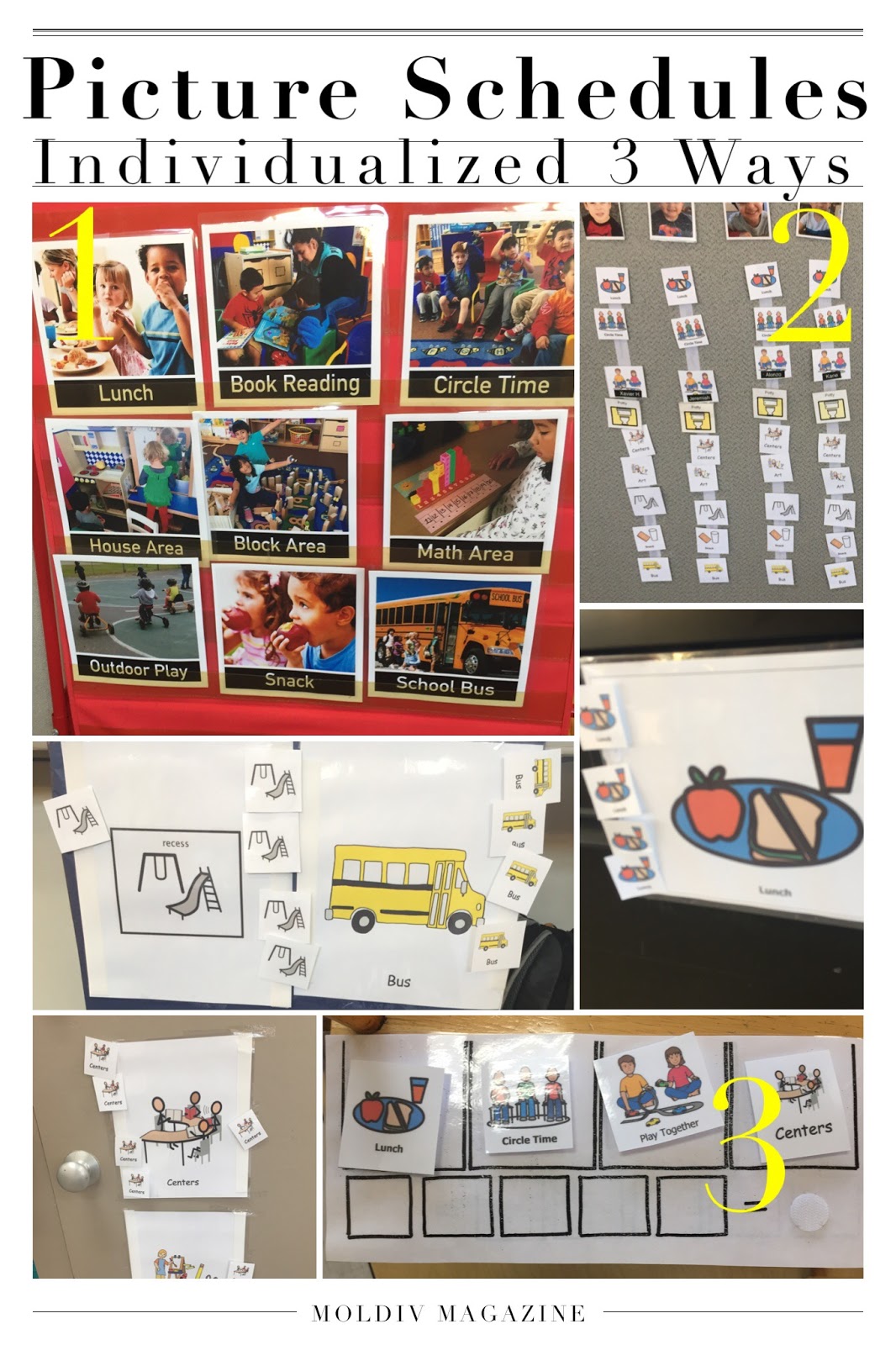 Use the UDL guidelines to plan and problem solve
differentiated instruction for the success of all learners!
IRIS Center
IRIS Center, governed by the U.S. Department of Education's Office of Special Education Programs, develops and disseminates high-quality, evidence-based instructional and behavioral practices to support the education of all students. The IRIS Center mainly focuses on struggling learners and those with disabilities. These resources are designed to bridge the research-to-practice gap. I use the IRIS Center to research current evidence-based practices, find examples of best practice and access their resource library.
Use the Evidence-Based Practice Summaries to select the most appropriate interventions and have the data to back up your decision making in selecting how to teach what you teach!
For more information on resources available through the IRIS Center follow this hyperlink: https://iris.peabody.vanderbilt.edu/
SELPA- Special Education Local Plan Area
Special Education Local Plan Areas (SELPAs) provide countywide regional coordination and leadership to assure that appropriate public education programs are available for all students with disabilities. SELPA services include staff development and consultation to school administrators, teachers, other service providers, and parents on matters regarding special education. 
I personally have used the SELPA Lending Library of Instructional and Professional Materials, referred families to their Parent Education Services, and I have received Assistance in Individual Student Placement Options. I have attended many Professional Development sessions through SELPA. I completed the 5 Part Behavioral Series, Trauma-Informed Care, and Classroom Management training.  Perhaps the most useful and critical resource SELPA offers is the SIRAS online system where IEPs are created, archived, and managed.
Make a binder of all the hard-copy paper forms needed for the creation of IEP  including additional forms, such as excusal forms, extra note pages, and copies of the Notice of Procedural Safeguards in multiple languages.
Then you will be prepared for anything in an IEP and shine with confidence! 
For more information on resources available through SELPA in Monterey County: https://www.montereycoe.org
TEACHING IS OPENING THE  WORLD TO OTHERS