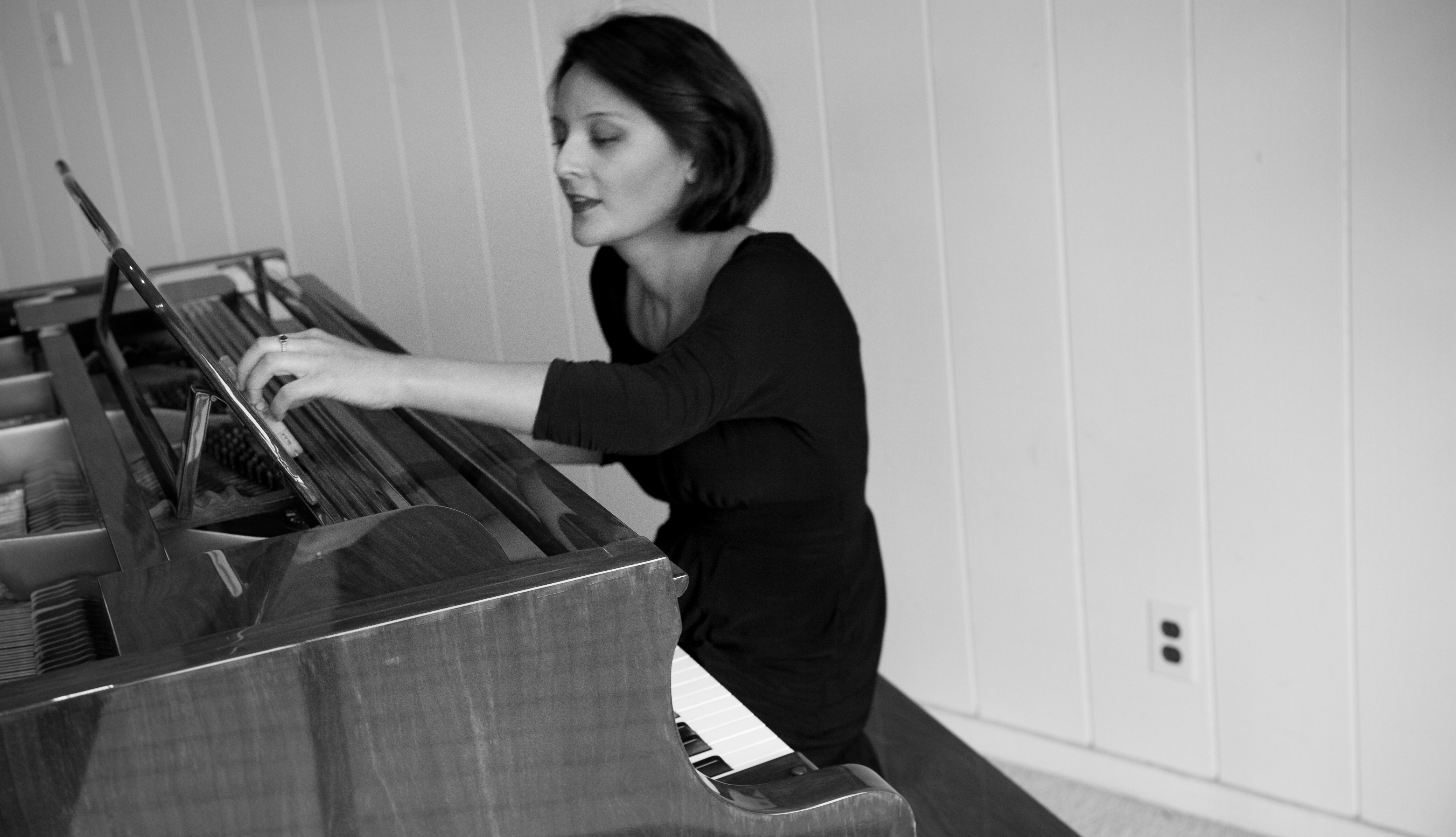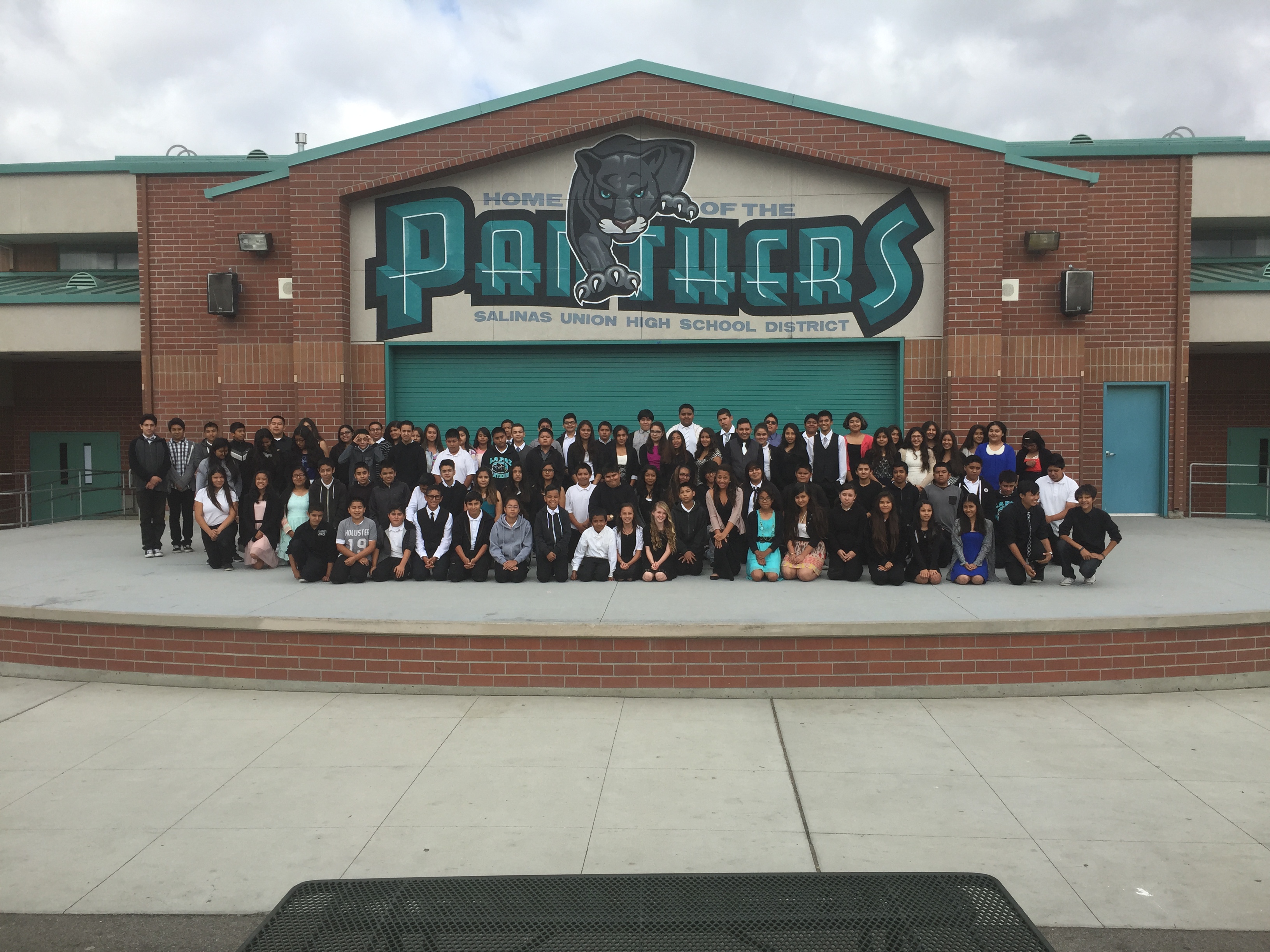 Cristela Pulido
13795 Vista Dorada Salinas, CA 93908
cristela.pulido@students.sjsu.edu
(831) 596-5493
EDUCATION
San Jose State University, San Jose, Ca
    Class of Spring 2011
        Bachelor of Music Education
EXPERIENCE
California Music Project-Music Teacher's Aide at Linda Vista
Elementary School, Alum Rock Elementary School District, San Jose, CA
                                                                         2010-2011
Alisal Center for the Fine Arts- Guitar and Vocal Instructor for
traditional Mexican music     2009, present
Teacher for Recorders and Foundations of Music- Fremont Elementary
School, Jesse G. Sanchez  Elementary School- Alisal Union School
District, Salinas, CA
            2005, 2010
Private Music Lessons Instructor -Music Unlimited, Monterey, CA
                                                 present
ACN Independent Business Owner- Broker for Energy and
Telecommunications                                present
Corral De Tierra Country Club Server

2007-2010
ACTIVITIES
Ensembles:
•       SJSU Spartan Marching Band and Pep band Section Leader-saxophone
•       SJSU Symphonic Band First Chair-flute
•       SJSU Flute Choir
•       SJSU Latin Jazz Band-piano, flute, vocals
•       SJSU Wind Ensemble-flute
•       Music Director for Nu Horizon –Local Performing Band-keyboards,
flute, saxophone, vocals
•       Brecker Brothers Lab Band- Dennis Murphy School of Music-keyboards
•       Rondalla Alisal-guitar, vocals
Officer of the Phi Mu Chapter of Mu Phi Epsilon-SJSU Professional
National Music Fraternity
 Vice President -SJSU Newman Catholic Student Association

Elected as a college representative at San Jose State University for
STRIVE- Program  designed to address the many issues faced by young
adults (ages 11-24) with disabilities,
Music Ministry
•       Saint Mary of the Nativity Parish, Salinas
•       Sacred Heart Parish, Salinas
•       Catholic Campus Ministries, San Jose
•       First Presbyterian Church, Salinas
•       Music Volunteer for Convalescent Homes, Salinas
HONORS
2006-2010 San Jose State University- San Jose, CA
•       Sigma Alpha Lambda- Member of National Leadership and Honors
Organization for San Jose State University
•       SJSU Dean's list - Outstanding Academic Achievement
•       Scholarship for San Jose State University Spartan Marching Band

2002 - 2006     Salinas High School – Salinas Union High School
District – Salinas, Ca
•       National Honor Society Lifetime Member Award
•       Recipient of Salinas High School Music Scholarship
•       Sports Award- 4 years Salinas High School Cross Country and Track & Field
•       Principal's Honor Roll- 4 years
•       Monterey Jazz Scholarships- 4
•       Latinos Unidos Club- Vice President
•       Recipient of Music Ministry Service Award- Saint Mary of the Nativity Church
•       Dixieland Jazz Camp Scholarship Recipient
SKILLS
•       Leadership Qualities
•       Bilingual English/Spanish written and oral fluency
•       Microsoft Word, Excel, Power Points, Mac and Windows XP/Vista software
•       Multi-instrumentalist
•       Outstanding Customer Service
Philosophy of Music Education
            There are many reasons why music should continue to be taught to the next generation. For example, music is a form of art that is powerful in various ways. Music helps people express themselves, it can bring people together, it makes people dance, it is way of worshiping and praising God, and it gives a sense of identity because it shows our heritage and culture. Finally, it is essential that music be conserved not only because it tells the history of where we came from, but also because it is one of the most amazing human creations. In order for music to never be lost, it is our responsibility to keep teaching it in schools. Furthermore, music is especially life changing for minority students and exceptional learners because they tend to be the students with nonacademic strengths. Therefore, it is vital that these individuals are exposed to music, particularly through multicultural music education, and also that necessary creative adaptations are offered in music classrooms and rehearsals so as to facilitate inclusion.
Every student should at least be given the opportunity to try music. Cooper states, in a book entitled, Teaching Band & Orchestra, "The initial objective of the school instrumental music program is to provide worthwhile experiences to all children who demonstrate aptitude and interest (5)". Students can benefit from learning music in various ways. For example, they will be well rounded and more educated when they study and learn to appreciate a unique form of art, they will experience the joy of making a nice sound along with others, and not only can they learn to be leaders by peer teaching, but also to be good listeners and team players. Additionally, According to Holz and Jacobi, "Music can contribute to the physical, intellectual, social, and spiritual growth of the child." Furthermore, Cooper writes, "As one of the areas of the fine arts, instrumental music has as its primary purpose, the improvement of the quality of life of the individual (5)". My personal dream is to teach general music and beginning band.  Cooper states, "…the beginning class experience will help determine whether instrumental music will become a lifetime activity for your students (3)".
In my experience, band directors, whether by putting up posters of their favorite artists, or letting us hear a piece of music, have influenced my taste in "good music." Another one of many fond memories is that at the end of the year, my high school director would let students listen to some music for the upcoming year so we could have some input on whether we should play it. Of course, the ultimate decision was his because he knew what was best for our band. However, as I recall, it was always a challenge to find music that was not too hard or too easy for us to play. I hope to model the good example of my past music directors. Therefore, when I choose the music for my students, I hope to choose music that will be memorable, challenging, and unique. Not only that, but to have a good variation of music that is well known or standard for whatever ensemble, as well as music that is new and different from what other schools are playing. In addition, I believe that children can benefit from playing music they recognize, whether it be pop, or music from their family culture. As long as the students enjoy what they play, and as long as their minds are stimulated and challenged, they will practice their instrument, be more enthusiastic about music, and as a result, continue to be involved in music and therefore have a better quality of life.
             I was born into a family of migrants and field workers who were natives of Mexico and Texas, and along with that, my parents and grandparents had a heart for helping the community. They helped the communities in countless ways, but always by incorporating music somehow. That is why I want to do the same. I feel a calling to serve, and I feel that I have the heart, and the potential to excel in the field of teaching music. Although I am confident that I can acquire the skills to teach in any arena in the state of California, I intend to seek employment and make a difference as an educator in a district that has a population predominantly made up of minorities, and specifically Hispanic students. According to a book entitled, From Rage to Hope: Strategies for Reclaiming Black and Hispanic Students, Blacks and Hispanics are highly prone to suffering from low self-image for a wide range of reasons, including historical racial suppression. Thus, it is important to provide such students with opportunities to demonstrate and utilize their nonacademic strengths. Moreover, according to a book entitled, InspiringVoice: Engaging &Motivating Students through Culturally &Linguistically Responsive Arts Education,
"The arts provide pathways of expression and pathways of expression and understanding that come directly from the students' experiences; they are ways for teachers to gather information about learners and their cultures. The arts are our history and our vision. They record, are shaped by, and reflect culture, and in turn, transform culture by providing a focus for reflection…when students are actively engaged in creatively thinking, they focus on ways that call for flexibility in thought and integration of emotionality, rationality, and meaning that is necessary for success in academic settings and elsewhere."
 There are many good ways to incorporate world music into the repertoire and lesson plans. For instance, in the book entitled, Prelude to Music Education, it suggests to:
"Use language of the culture; provide translations; use authentic materials; know the cultural context; develop respect for other cultures; avoid words with negative stereotyping; know the meaning of songs; and sing in the vocal style of the culture."
Regarding the inclusion of exceptional learners, some ideas listed in Prelude to Music Education, for helping students with special needs are to:
"Use pictures to remind students of the words of a song…use body language in communicating…use large-print books…designate child's personal space on the floor, at desk, in the choir/band/orchestra…encourage students to perform as a solo performer."
In closing, as a music teacher, I want my students to acquire the knowledge of how to read music, and also to have a better understanding of music history. However, it is more important that my students learn self-confidence, perseverance, respect for others, and appreciation for new things. Finally, I want my students to gain a sense of faith and belief in them selves, and also to have great memories of feeling included, accepted, appreciated as individuals, and lastly, memories of being a part of a beautiful form of art because nothing can touch the soul and lift the spirit like music can.
---