Teacher Created & Maintained Websites


5th Grade Teacher Resources
5th Grade Procedures for Ms. Ethridge's Class
5th Grade Student Binder Rules
5th Grade Student Binder Table of Contents & Class Rules
Welcome Letter to Parents - General Education Teacher
Welcome Letter to Parents - Special Education Teacher
5th Grade Meet The Teacher Night Agenda
5th Grade End of Year Culminating Activity
5th Grade "When You are Done" Poster

5th Grade Student Work Samples 

- Edible Cells LAB -
     Students created edible models of plant and animal cells using bread rounds and regular loaf bread, peanut butter and/or jelly, pretzel sticks, Twizzlers, cereal, and chocolate candy. After creating their cells, students were required identify each type of cell as well as identify each organelle and its function.  NOTE: This activity would be modified in the case of any nut allergies, however, in this particular class, there were no peanut,  tree nut, or other food allergies as verified by parent permission for participation in the activity.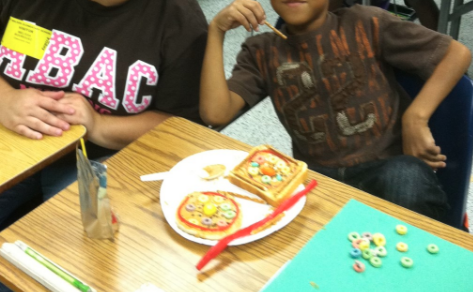 - Plate Tectonics Lab -
Students used graham crackers and frosting to
demonstrate 
the interactions of divergent and convergent plate boundaries. As they created each type of boundary, students were asked to explain what was taking place and what landform was being created by each (fold mountain, rift valley, mid-ocean ridge, trench, etc.)




Camp Invention @Austin Elementary June 2017
Facilitating the kindergarten group during camp invention was so much fun!
The students exchanged rich conversation as they
worked
together
to

assemble a circuit with a switch which set off an alarm (small buzzer).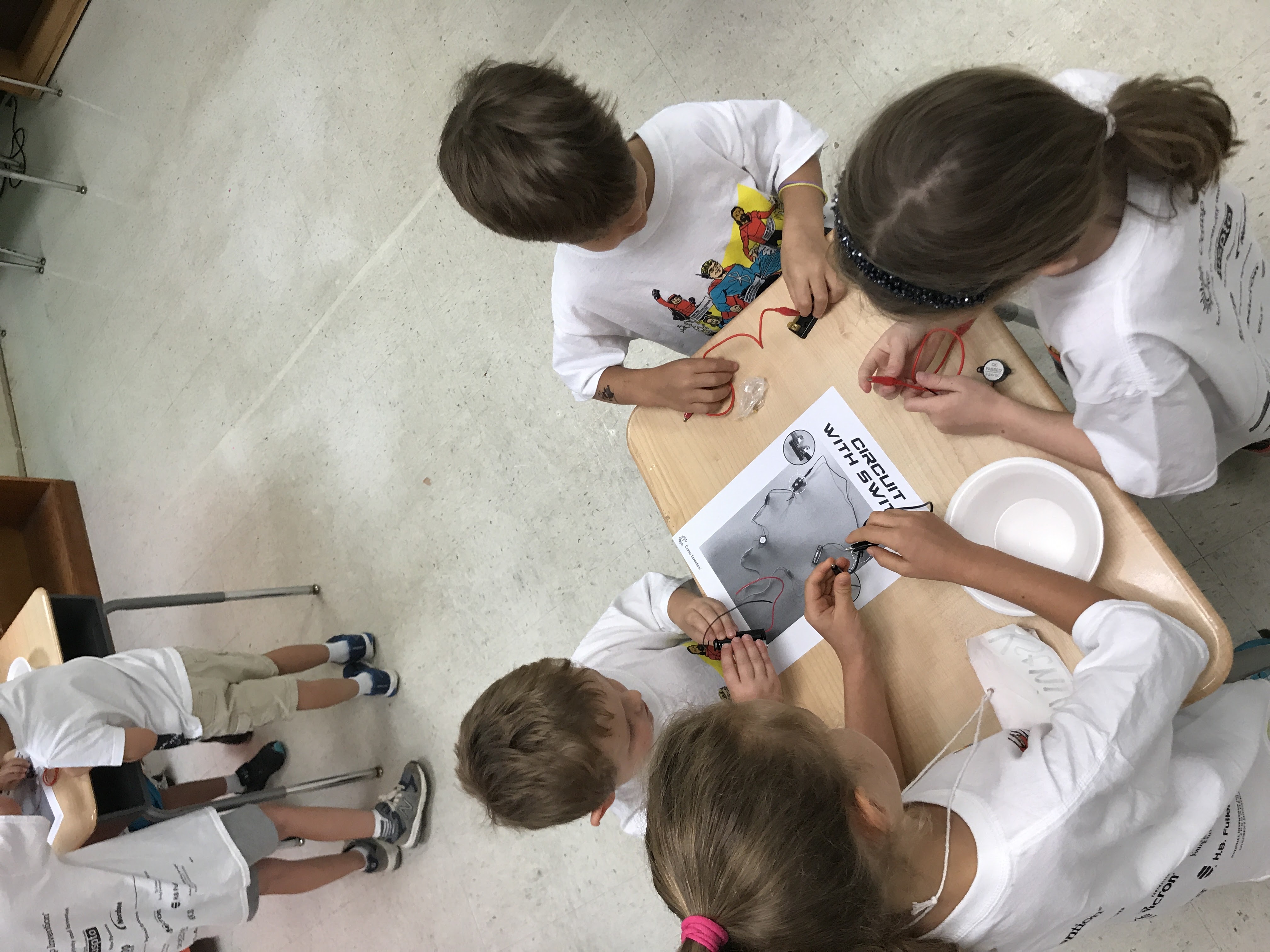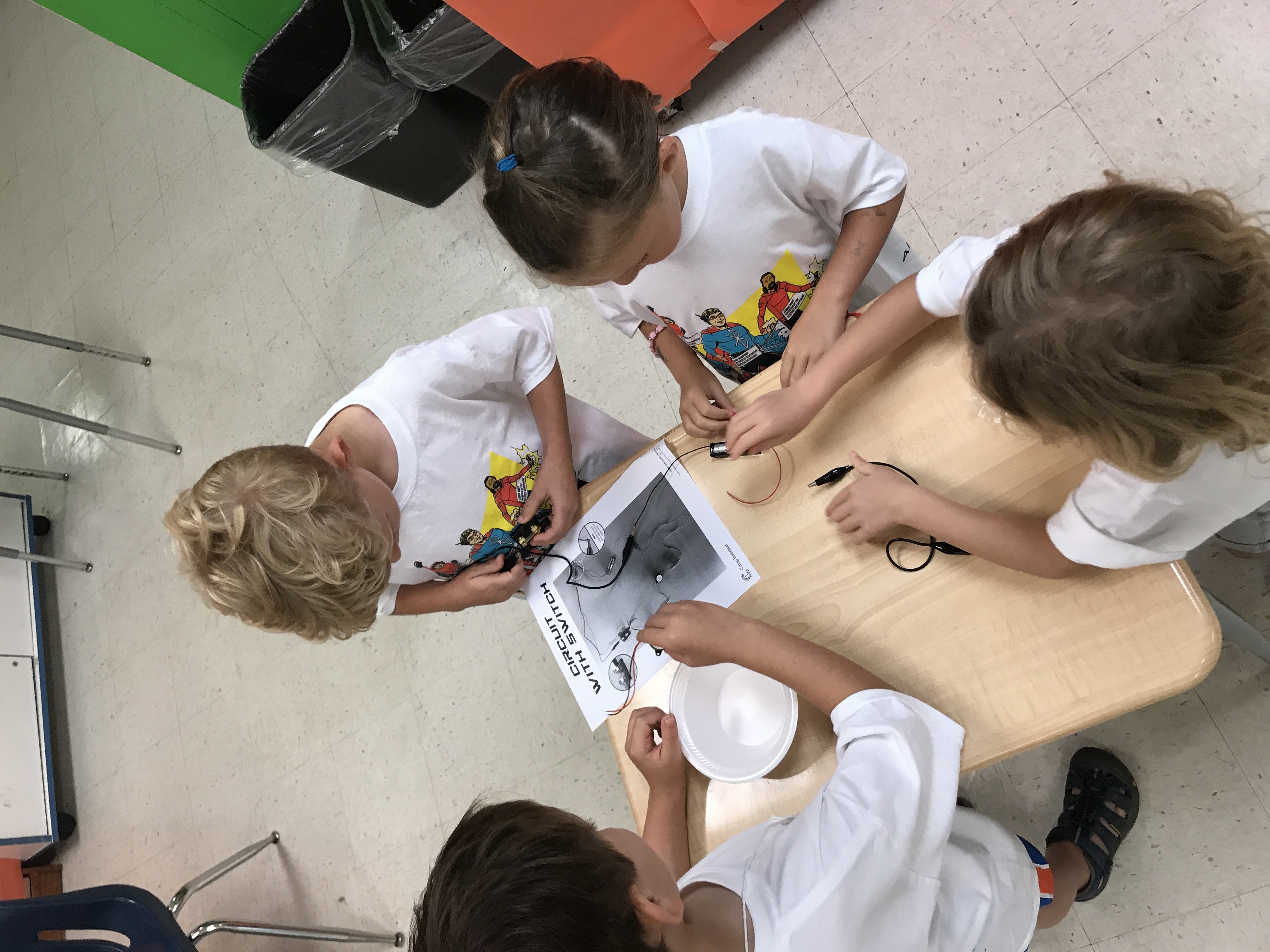 MWES Grade Chair Artifacts 2011-2013



5th Grade MWES - Grade Level Agenda
MWES School Improvement Plan Focus Walk
5th Grade Week Long Health Class Schedule



8th Grade Math Differentiated Lessons & Student Work Samples 
Estimating Imperfect Squares - Lesson Plan
Discovering Squares & Square Roots -Approaching Level
Estimating Square Roots - Advanced Level
Student Work Samples - Estimating Square Roots
The lesson plans and notes posted on this website have been written by Ms. Ethridge.
The information contained within is for personal use and educational purposes only.
Reproduction of the material for any purposes other than what is intended is prohibited.
Disclaimer of http://dethridge.educatorpages.com