Welcome!
Hello parents,

Welcome to 1st grade! My name is Kriscinda Morgan and it is a pleasure to have your child in my class this year.
It is my philosophy that each student who enters my classroom is a unique individual with special talents, gifts and abilities. It is my job to discover these and help each student to grow not only academically, but also socially and emotionally. As an educator I create an environment that is caring, safe, engaging, supports taking risks, encourages teamwork and challenges each child to reach beyond his or her potential. In order to create a classroom that is conducive to learning I guide my students to be creative, use their sense of wonder, and promote being respectful for all things and people.
In order to provide your child, and all the students in our class, the positive learning environment they each deserve, I want to take this time to share the following information. Please stay tuned to this site by bookmarking it. This will ensure that you have access to information needed throughout the year. You will find school policies, procedures and district links, as well as classroom information. You can email me anytime as well. 
We, as a team, (parents, students, teachers) are resonsible for the learning environment. As the leading partner in the education of each student, it is our goal to create a positive learning environment for all students. By treating each student with respect and dignity, we are modeling the behavior expectations. We respect and cherish the individuality of each student. 
We work together. We believe that the most successful classrooms are those with high parental involvement. Education does not happen only at school, but in all areas of one's life. 
---
News
Here is where you can find the lastest, up-to-date information week to week. I'll post due dates, assignment details and special events here. It's your one-stop shop for all necessary happenings going on in 1st grade! You will hear from me here as well as by email, depending on the news that needs to be shared for the week. This will be our official "class newsletter". 
Meet & Greet! Friday, August 4th, 2017. 3:00 pm- 6:00 pm. Room 303. Feel free to bring any school supplies. 
"The best way to predict your future is to create it."  - Abraham Lincoln
---
Classroom Procedures and Policies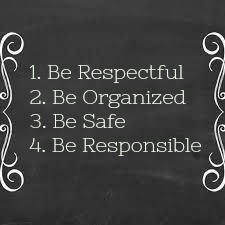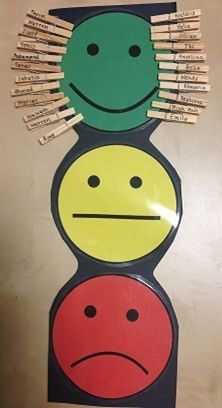 ---
Rewards                          
Smiles and Individual Praise

Hugs and High Fives

Special Privileges
Behavior Clip Traffic Light -Consequences
#1 Teacher Verbal Reminder

#2 Behavior Clip moves from green to yellow/ walk 3 laps at recess

#3 Move to red clip/walk all of recess

#4 Phone call home or visit with administrator 
---
Class Schedule
8:00- Morning Work
8:30- Announcements
8:40- Specials (PE, Art, Computer, Music)
9:25- ELA (english language arts)
10:10- Reading
11:00- Guided Reading
11:45- Lunch
12:15- Recess & Restroom
12:50- Science/Social Studies
1:45- Math
2:30- Guided Math
3:15- Clean Up
3:30- Dismissal
---
What We'll Learn
Word Fluency & Vocabulary: Letters, Words, Sentences      

Phonemic Awareness: Long & Short Vowel, Consonants, Blends

Reading Comprehension: Who, What, When, Where, Follow Directions

Story Plot, Setting, Character

Writing Strategies: Focus Points & Descriptive Words
Number Sense: Numbers to 100

Simple Addition & Subtraction with number symbols

Measurement: Length & Width

Graphs & Chart Awareness

Problem Solving
Citizenship

Locations: Places & Transportation

American Symbols: Landmarks

Community Awareness

Economy: Purchase of Goods & Services
Physical Science: Solids, Liquids, Gases

Life Sciences: Plants & Animals

Earth Sciences: Weather
| | |
| --- | --- |
| Homework |   |
| Given on Monday of each week | Due the following Monday |
| (Math, Current Topics, Spelling) | 5 points deduction per day late |
| Monthly Extra Credit Packet | 20 point maximum |
| Grading Scale |   |
| A | 90-100% |
| B | 80-89% |
| C | 70-79% |
| F | 0-69% |
| Conferences |   |
| | October and May |
| Grade Level Teacher Team Meeting | Each Wednesday |
|   |   |
| Field Trips |   |
|   |   |
| Fall Field Trip | |
| Spring Fall Trip  | |
Links
Many of our subjects utilize internet resources. Use of the computer at school, as well as home, is essential in many projects. In our class, we will discuss the importance of good decision making when using the internet. From the first week, we will go over privacy information and do's and dont's of what to click while searching. Here are helpful links for good internet etiquette to support our learning.  
Hector's World Internet Safety    
 About Me     Contact Me    Georgia Dept of Education   Facebook    Pinterest    Instagram    Twitter    
---
Extra Help
---
Funny for the week
"I sat down with my 3-year-old daughter who was playing at her dollhouse. I asked her which doll could I be and she replied, "The one that does the dishes."   
---