What is Miss Jensen's class up to?
Word Wall
Each week a new word is added to both our English and Spanish word wall. High frequency words, words that are commonly read, written, and spoken, are used on our word wall.
  So far our wall includes: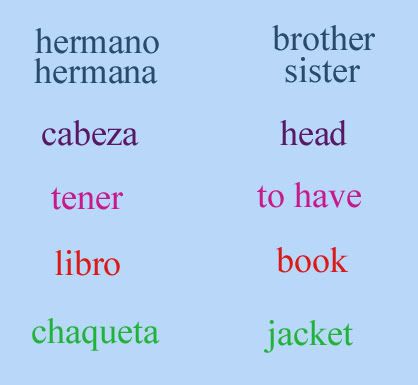 Math
This week in math we are working with coin names and values in both English and Spanish. We have been practicing learning how to make different combinations and working with the grocery store. We have also been practicing skip counting by 2s, 5s, and 10s.
Science
We have been exploring about weather this week. Our newest vocabulary work is precipitation. We have also been keeping journals about daily weather which we chart at the end of each week.
Reading
We recently read "The Magic Pot" by Pleasant DeSpain.  This is a story about how a woodcutter finds a magic pot that makes two of everything that he puts inside of it. We tied this to math by working with doubles and doubles + 1 while practicing addition. Each student drew a picture, wrote an equation and a word problem explination of what would happen if all 22 students in our class fell into the Magic Pot!
Spelling Words
*Spelling tests are every Friday
Words with the short e sound
1. pen
2. wet
3. else
4. legs
5. went
6. sent
7. fed
8. vet
9. rest
10. left
11. end
bonus: said
Social Studies
Currently our class is learning about pioneers, Native American groups, and the Trail of Tears. Students have learned the basics of reading a map and traced the long journey that was the Trail of Tears.  We are brainstorming ideas to explain why the pilgrims made the Native Americans leave their homes.
Unit
Our second grade class is focusing on the idea of Community. We have discussed conflict resolution, given examples of situations, and learned how to use "I" statments to express how we might feel during a conflicting situation.
Uniquely You
Each week a different student is featured. On Monday the student is interviewed by their classmates. On Wednesday the entire class writes letters to the student, including positive and encouraging thoughts on friendship. On Friday the student has a mystery show and tell where his or her classmates ask yes-or-no questions to figure out what the object is.
 When your child is the uniquely you superstar, you will need to send their mystery show and tell object in a brown paper bag that is sealed shut so there will not be any peaking!

If you would like resources for additional practice or support please contact me via email.