About meeee!
My name is Mrs. Oya Bozkurt but you can call me Mrs. Bozkurt. You should get to know me a little before I get to know you. I have been a teacher for a very long time. Probably before your parents were even born. Yes I know that's a long time. But that's okay, I'm still young like you on the inside.
I have 4 cats, 3 children and 1 husband. They all keep me very busy everyday. So I have to make sure that I am always ready for school first before my job as a mom starts.  It's not easy being a mom and a teacher but we have to what we have to do. 
see I have two jobs. Soon you will have 2 jobs also. First you will be a son or daughter at home then you will be a student at school. But as I said earlier, we have to do what we have to do. No complaining, no excuses and no whining, those are not allowed.
I like to bake, swim, color and do lots of arts and crafts. But I only do crafts when after I do all my other chores. Yes even teachers have chores to do. See we have more things in common already.
My favorite fruits to eat are watermelons and blueberries. I also like chicken and rice. And my favorite junk food to eat are cookies. Yummy! I try not to each too much of them but it's hard.  I bet you know how that feels like.
So now that you know some information about me, I can't wait to meet you and learn some information about you. I know we are going to have a great time together in school this year. We will learn from each other, we will be respectful with each other and most importantly, we will be sharing lots of information and ideas with each other.
Can't wait to see you!
Mrs. Bozkurt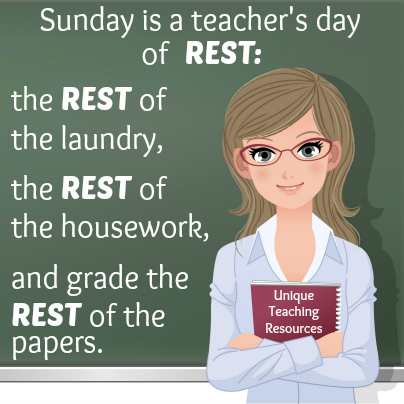 "Tell me and I forget, teach me and I remember, involve me and I learn" ~ Ben Franklin