Parent Resources
Helpful Links
http://www.factmonster.com/ online almanac, dictionary and encyclopedia
http://www.familyeducation.com/home/ family education network
http://www.how-to-study.com/ how to study
http://www.infoplease.com/ infoplease is a great resource for finding information on just about everything
http://www.pta.org/ national parent teacher association
http://www.parenttoparent.com/ parent to parent
http://www.pbs.org/parents/ pbs parents
http://www.safekids.com/ keeping kids safe on the internet
http://www2.scholastic.com/browse/parentsHome.jsp scholastic parents
Back To Top
Homework
Many students try to aviod it, but teaching and learning research indicates that students who spend more time on regularly assigned, meaningful homework, on average, do better in school. (National PTA)
| | | | |
| --- | --- | --- | --- |
| General Information | Policy | Tips | Links |
General Information
Homework is assigned Monday through Friday, every week with very little exception. Your child may not recieve science and social studies home learning often because most assignments are completed in class. However, there will be mathematics home learning on a nightly basis; as practice is the best way to master math skills. Homework is due the next day unless otherwise specified and students are expected to complete and return the assignments everyday.
Back To Top
Homework Policy
Homework Assigments:Home Learning is assigned Monday through Friday, and should take 20 - 30 minutes each night (per Dade County Standards). This does not include home learning your child will recieve in reading and language arts. Homework is due the day after it is assigned.
*Class time is always given to complete assignments. Students may need to finish an assignment at home if it is not completed durin the given class/work time. This is in addition to the normal assigned homework.
Agenda:At the begining of the year each child will be given an agenda in which their homework is to be written in. It is the child's responsibility to bring their agenda to school every day. Time is alloted at the begining of class for to studdents to copy their home learning in thier agenda.
Back To Top
Home Learning Tips
Make sure your child has a place to do homework everyday. This should be a well-lit and quiet space. Avoid having your child complete homework with distractions such as the t.v. or radio. Make sure that this space is one that does not have a lot of traffic, such as, a room in which the family is gathered or where people are walking in and out. This will help your child concentrate and do their best!

Make sure all homework materials are ready when your child is ready to start. Have pencils, paper and any other material that may be necessary for any given assignment. Ask your child in advance if there are any extra materials he/she may need to complete their homework.

Have a set time for your child to homework each night. Avoid doing homework right before bed. Save weekend mornings or afternoons for completing class projects or group projects.

Be available to answer questions while your child is completing their homework. However offer guidance not answers. Help your child figure out the answer. Giving answers does not promote learning.

When the teacher asks you to play a role in homework do it. Cooperate with the teacher. It shows your child that the school and home are a team. Follow the directions given by the teacher.

Help your child figure out what is hard homework and what is easy homework. Have your child do the hard work first. This will mean he will be most alert when facing the biggest challenges. Easy material will seem to go fast when fatigue begins to set in.

Stay informed.Talk with your child's teacher. Make sure you know the purpose of homework and what your child's class rules are.
Back to Top
Homework Links
http://www.infoplease.com/homework/ homework center
http://www.factmonster.com/homework/ fact monster
http://www.eduplace.com/parents/resources/homework/ education place
http://www.dibdabdoo.com/ children search engine
http://www.ipl.org/div/kidspace/ internet public library
Back To Top
Important Dates
Report Cards:
1st nine weeks:

2nd nine weeks:

3rd nine weeks:

4th nine weeks:
FCAT Testing Dates:
FCAT Reading:

FCAT Math:

FCAT Science:
Back to Top
Attendance
Your child is expected to be in school everyday. In this way we can ensure that your child is recieving instruction that is essential to his/her sucess. If you child must miss a day it is required that the student bring in a note explaining the reason for the abscence upon the childs return to school.
Homework: When students are absent, they are responsible for making up the work. Students will have an absent folder on their desk when they return. Much of our activities can not be done at home (i.e. group work, experiments, in-class games, buddy class activities, etc.) so regular attendance is encouraged. Students have the same amount of days they were absent to make up thier work, i.e. Mary was absent two days she has two day to turn in make-up work.
Excused abscences: The following is a list of excused abscences or tardies.
Student Illness: if a students misses 5 or more consecutive days due to an illness or injury a written statement from a healthcare provider is required.

Medical appointment: a written statement from a healthcare provider indicating the date and time of the appointment is required.

Death in the family:

Observance of a religous holiday

School sponsered event or educational enrichment

Subpoena by law enforcement agency or mandatory court appearance

Outdoor suspensions

Other individual student abscences beyond the control of the parent/guardian or student, as determined and approved by the principal or principal's designee.
Unexcused abscences: Any abscence that does not fall into one of the aboved excused abscences is considered an unexcused abscence and will be documented as such until the documentation specified above is presented. Failure to provide documentation within three school days, upon the return to school, will result in an unexcused abscence. Here is a list of unexcused abscences.
Abscences due to vacations, personal services, local non-school event, program or sporting activity

Abscences due to older students providing day care services for siblings

Abscences due to illness of others

Abscences due to non-compliance with immunization requirements (unless lawfully exempted)
Back to Top
Discipline
Having a learning environment that is respectful is essential to the learning process. Our classroom has five rules to follow.
Follow Directions Quickly
Raise your Hand to Speak
Raise your Hand to get out of your Seat
Make Smart Choices
Make your Dear Teacher Happy
If student behavior disrupts the learning of others, the student will be reminded of the classroom rules and asked to fill out a behavior log. For repeated behavior students will visit with an administrator and may take a note home for parents to sign showing awareness of the situation.
Back To Top
Incentives and Rewards
Students are expected to follow rules so that we can share in a respectful environment that is conducive to learning. However, I also believe that students are more likely to engage in desirable behavior if they are "caught in the act." Therefore, here are a list of incentives and rewards that can be attained if caught engaging in appropriate behavior.
Treasure box
Good note home
Be student of the Week
Stickers
Praise
Back to Top
Grading Scale
90- 100% = A
80-89% = B
70 - 79% = C
60 - 69% = D
0 - 59 % = F
0 = Incomplete
Back To Top
Water Bottles
It is encouraged that students bring in a water bottle to school. This is especially crucial during our hot summer months so that students can drink it during PE. Also, it reduces the amount of time students are standing to get a drink of water.
Back To Top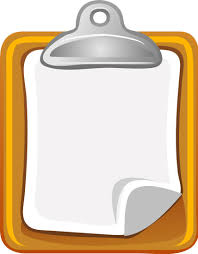 Helping your Child get Organized
Use a checklist: Create a checklist of assignments he/she has do and cross them off as they are completed.

Organize HL assignments: Help your child decide which assignments are hard and which are easy. Have them complete the hard ones first so that the easy ones are left for last. In this way once he/she is begining to get fatigued only the easy stuff is left.

Designate a Study Space: find a space for study time. It should be the same place everyday. This should be a quiet space with very little traffic so as to avoid distractions.

Set a Designated Study Time: Have set time for studying. Avoid having your child study just before bedtime.

Keep an Organized Binder and Folders: Make sure that your child has folders for individual subjects as well as a seperate folder for homelearning.

Check your Child's Binder and Folders: Check your child's binder and folders on a weekly basis. Remove any papers that are no longer needed and make sure that everything is completed.

Keep a Master Calendar: This is a calendar accesible to all in the family. It lists important events happening for each member of the family. In this way nothing gets lost or forgotten.

Prepare for the Day Ahead: Organize clothing that will be worn the next day the night before. Lay out all materials to be taken to the school the next day, ie. bookbag, lunchbox, sweater, extra materials, projects, etc.
Back To Top
Wish List
If you wish to donate to our room. Here are a list of things you can choose from. Thank you!
Copy Paper

Healthy Treats

Toys for the treasure box (small toys)

Books for our classroom library (They do not have to be new. If you have books that your child is no longer reading please feel free to donate.)