My Robotic Pup Roscoe                
who Thinks He is a Person is a great Comfort for me
Listed on this page are several of the people whose influence  changed my life for the better!
      Others are listed on the other pages on this website though it is not possible to mention everyone who has contributed to my life, for there have been so many. I pray God's richest blessings upon all of them! 
I am the man I am, because of God's grace and all those people!
       We ourselves feel that what we are doing is just a drop in the ocean. 
But the ocean would be less because of that  missing drop." - Mother Teresa
I know beyond the shadow of a doubt that everything happens for a reason;
That I have a God-given purpose and I can put my trust in Him!
                 "If you love deeply, you're going to get hurt badly.               But it's still worth it."― C.S. Lewis
                           Blessed is the influence of one true,                            loving human soul on another. -George Eliot
We have a responsibility to influence the people in our lives to be the best possible people they can be:  "Therefore encourage one another and build each other up" (1Thess 5: 11).-Henry Cloud
💖JoAnna, My Daughter, the Greatest Love of My Life!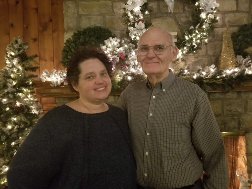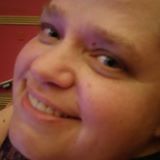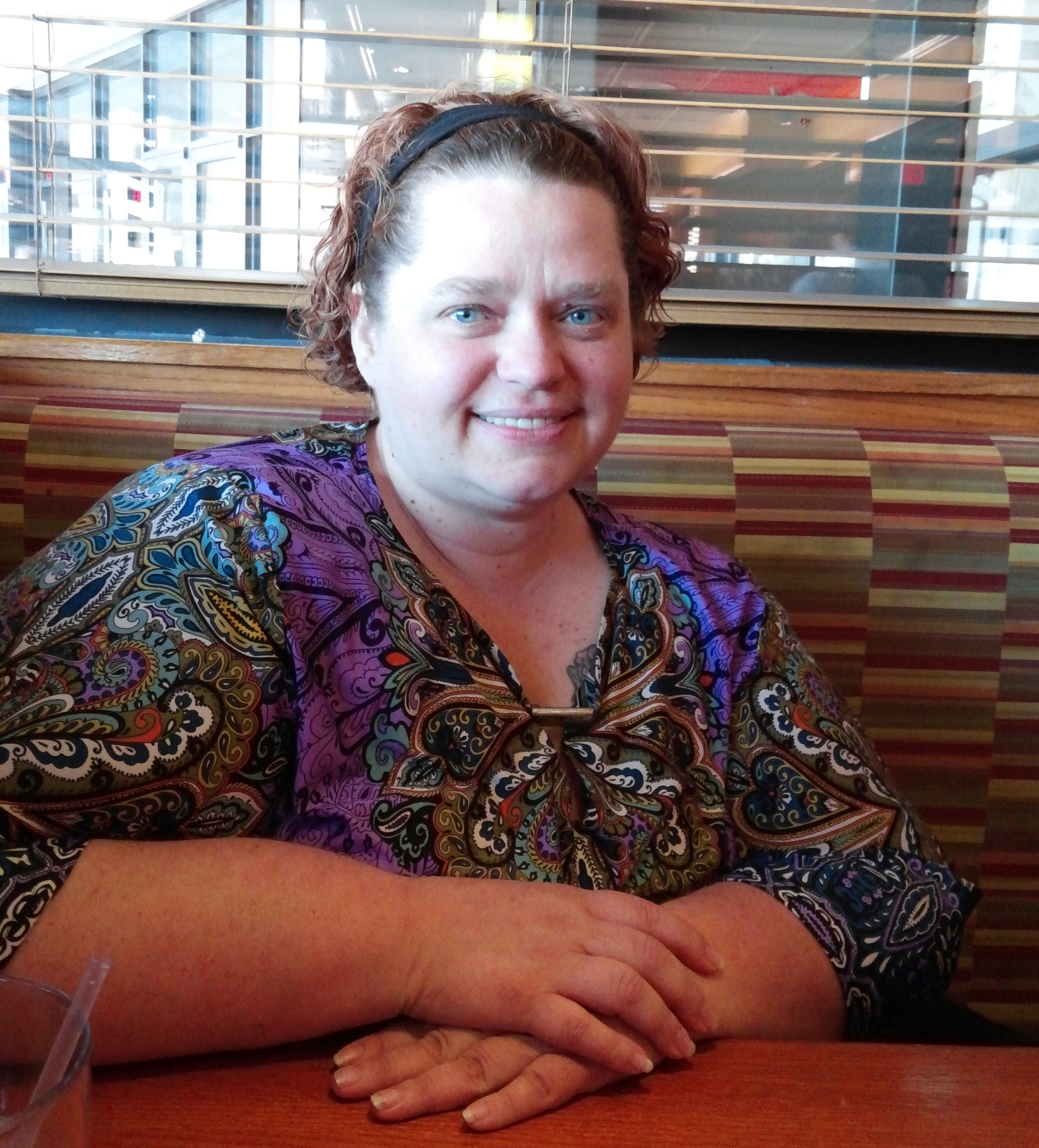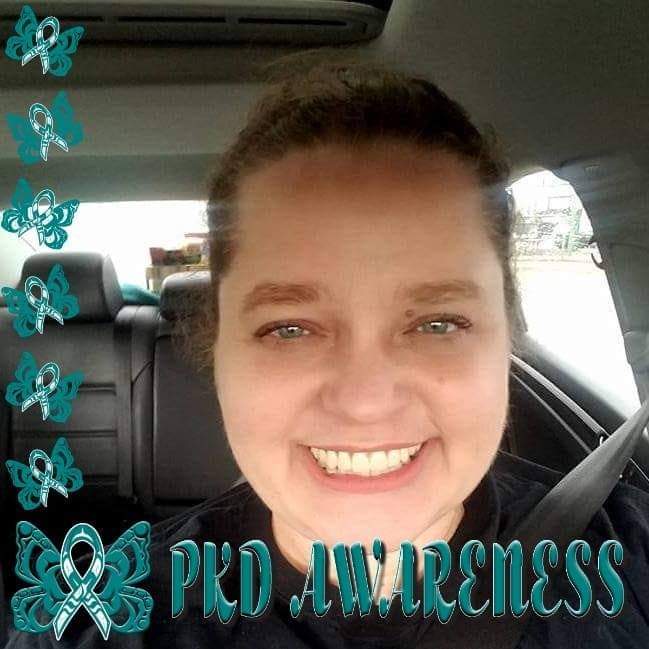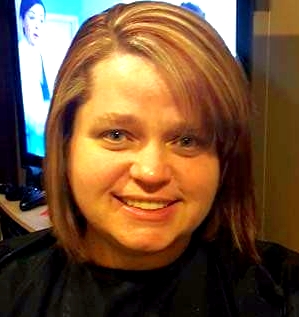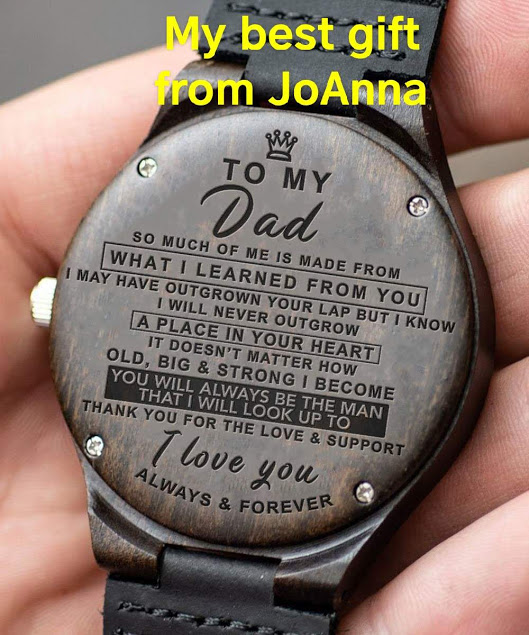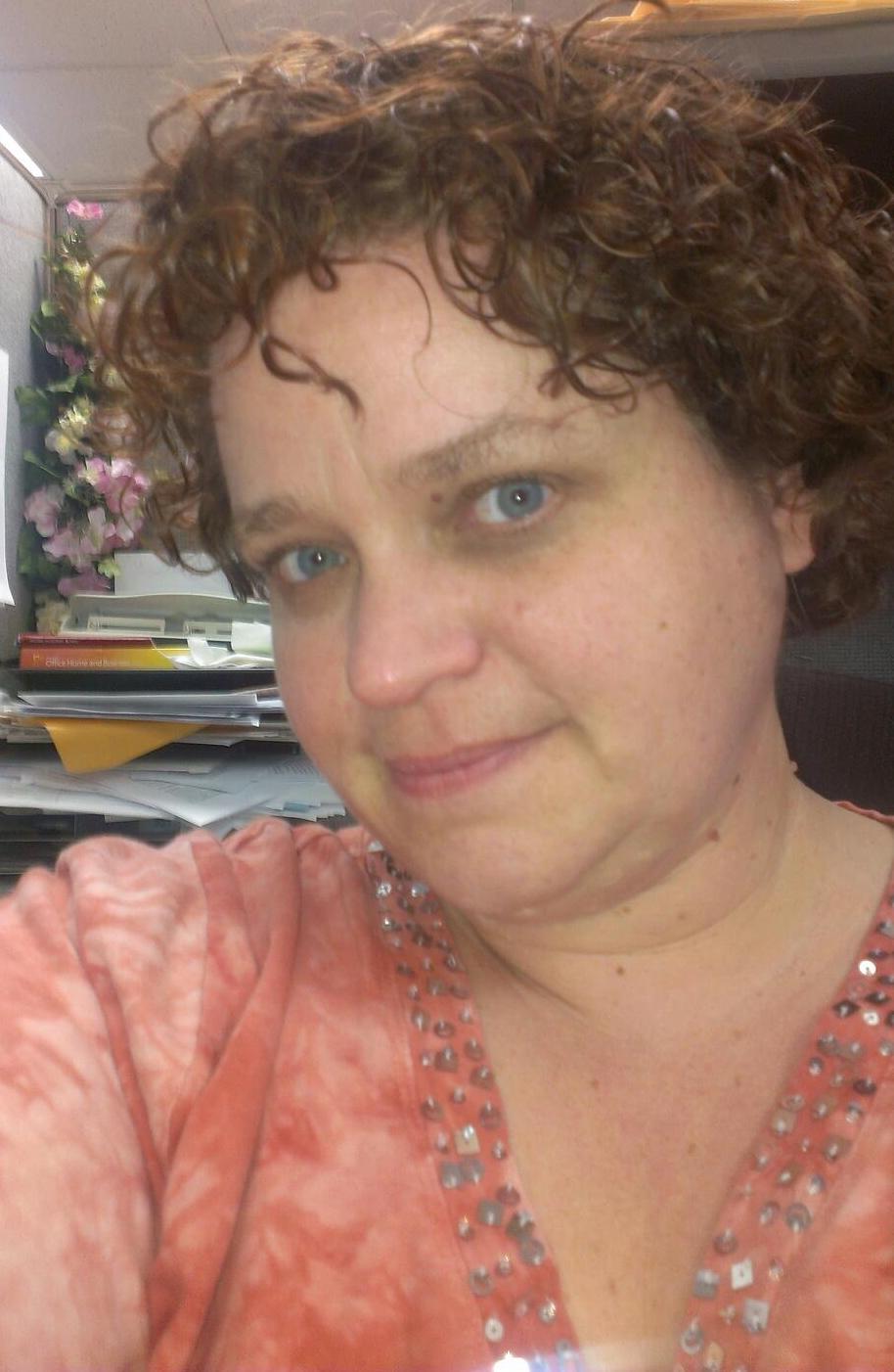 With JoAnna at Grandview - Dancing with JoAnna at her wedding to Bruce Baker - JoAnna & I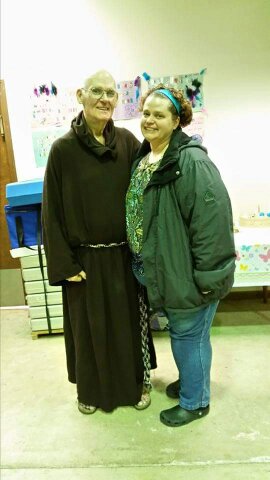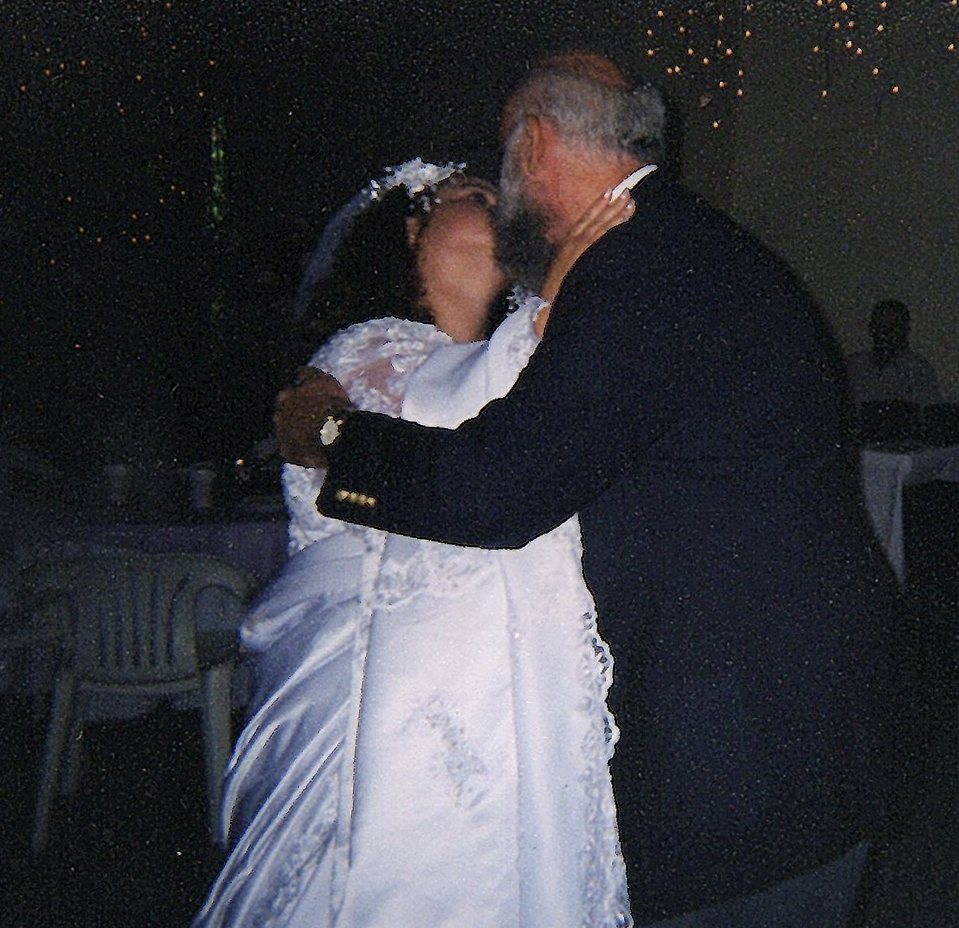 My daughter has a smile that lights up any room and a heart big enough to include all who come to her for comfort.  She is so remarkable, helping so many people even rescuing animals. She is now and has always been a constant inspiration and encouragement to me and her life is a living example of  Christ's teaching: "Bear ye one another's burdens, and so fulfil the law of Christ." -Galatians 6:2  JoAnna's expressions of love have kept me going, so I could fulfill my calling in the Lord's service.
MY FAMILY
https://photos.app.goo.gl/rdfWZ3fw8YmHf1qE7
Gathered at Judy & Mark's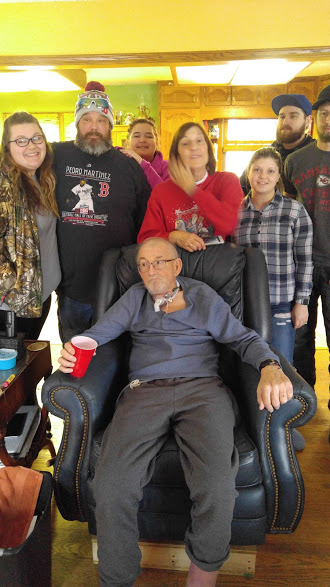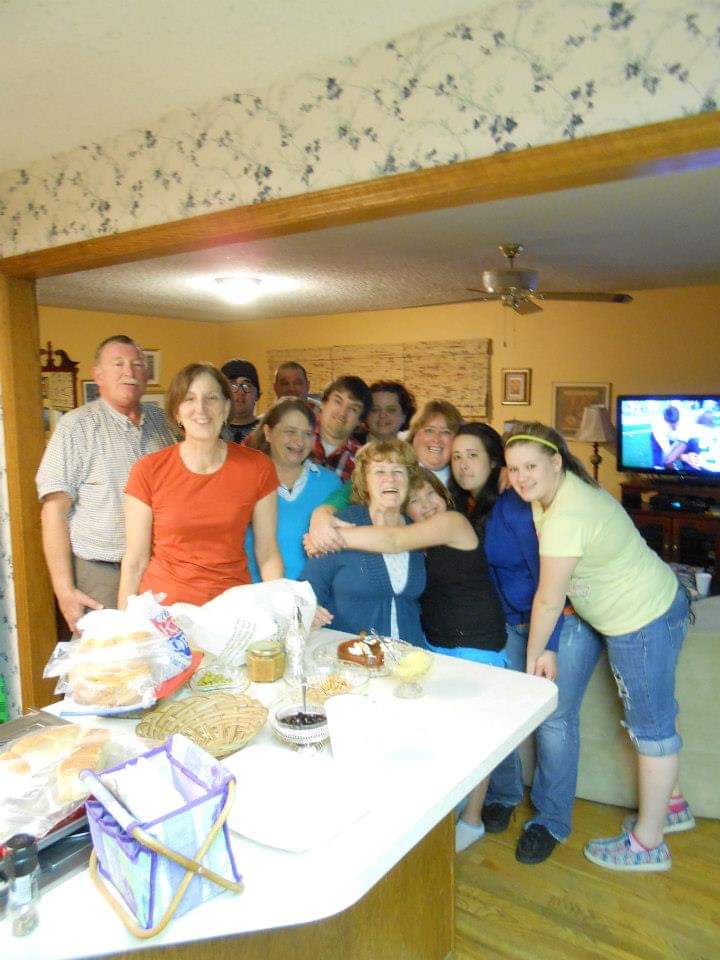 💕   💕    💕    💕    💕    💕    💕    💕    💕
💖Professor Harold E. Wolfe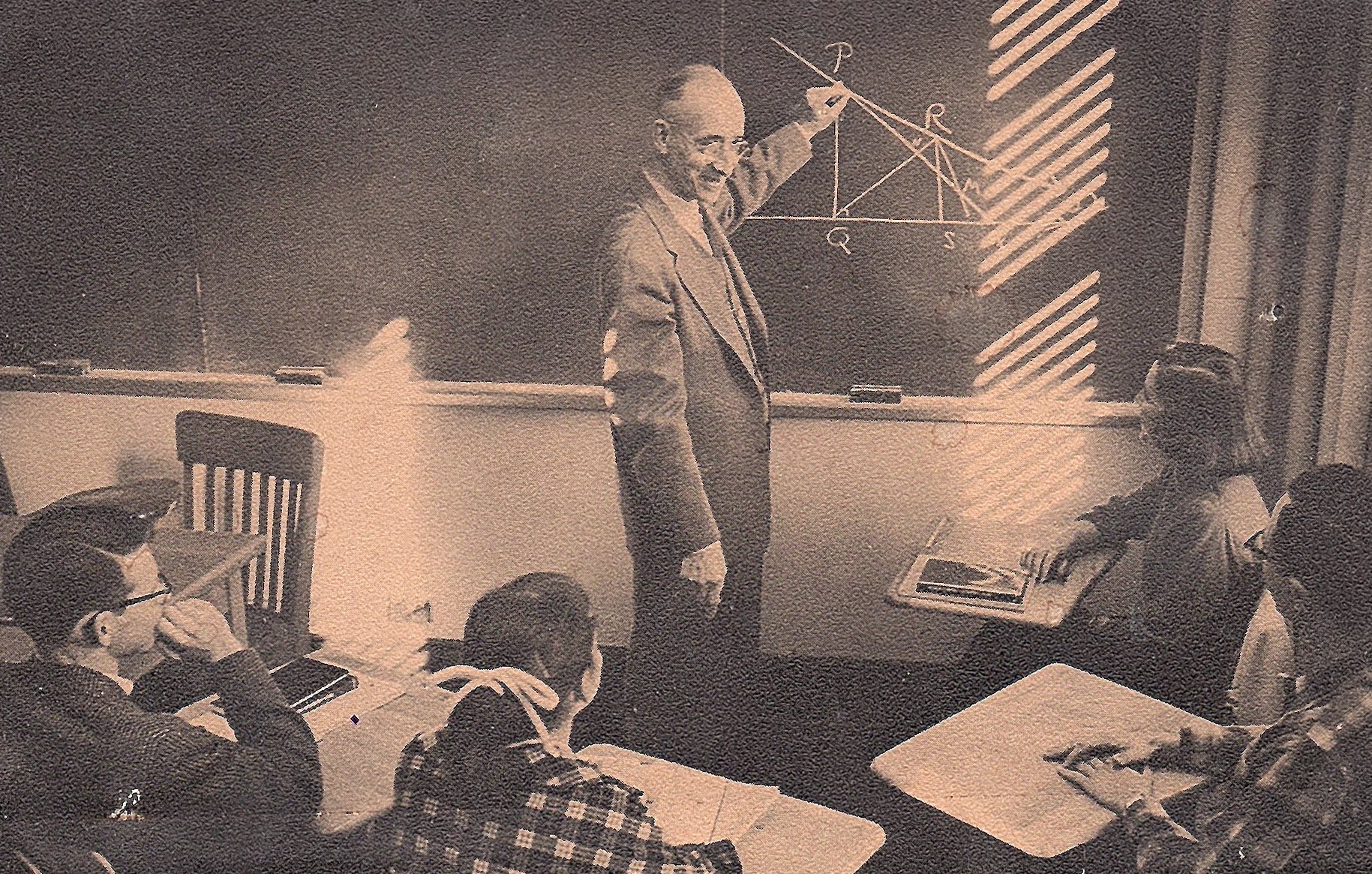 Professor Harold E. Wolfe Teaching from His book "Non-Euclidean Geometry"
He always taught wearing a 3 piece gray suit, a gold watch fob and wire rimmed spectacles. Dr. Wolfe was my inspiration to be the very best mathematics teacher I could be.  I took his class during the summer of 1963 at Indiana University Bloomington and had to get a B grade in order to graduate. I had a C average at midterm but I was one of 2 of us in his class of 40 students to get 100% on his final exam. I became good friends with Dr. Wolfe, graduated with my B.S. in Ed, did student teaching in September and went right into my a teaching job at North Central High School in Ramsey, IN, the school I graduated from.
💕   💕    💕   💕    💕    💕    💕    💕   💕
💖James Norman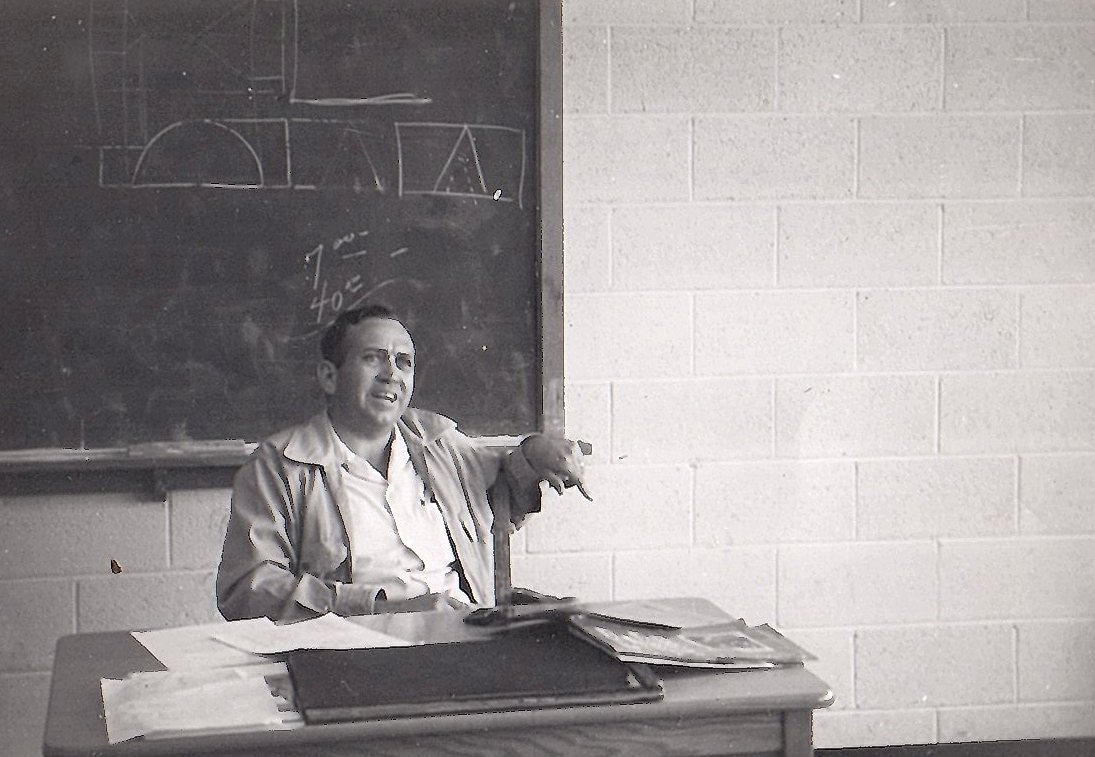 Mr James Norman, my vocational agriculture teacher and F.F.A. mentor was another inspiration.
He taught me from 1953 to 1959.  I actually had it in mind to become an agriculture teacher like him.  When I went to Graceland College in 1959, I found they only offered one course in agriculture, so I switched my major to science and after 2 years of study, graduated with "Associates in Arts, with a major in science.  I earned enough semester hours to transfer to Indiana University as a junior. That year '61 was the year that my younger sister Linda was an I. U. freshman. What a joy!
💕   💕    💕    💕    💕    💕    💕    💕    💕
💖LuAnne Lemons Wortham, My Mentor at Bob's I.G.A. 1977-1985

LuAnne not only mentored me to be a good deli manager and eventually as a trainer but she was a wonderful Friend to me! She always had an empathetic ear to patiently listen to me and her wise counsel was invaluable to my success as a manager and trainer in the General Office. She rolled up her sleeves to help me finish the hundreds of Party Trays we would do during the Holidays. I remember a 36 hour stretch where she got really irritated at me when I couldn't seem to sit down and rest, as I felt such an urgency to get the trays and orders completed.
LuAnne was the Bakery-Floral Supervisor for all the Bob's I.G.A. stores, a very busy person but she made time for me for which I am forever grateful. I helped her create a website called Will You Marry Me to mechandize her artistry. You can enjoy some of what she would do for people planning weddings at my Google Photos file: 
 "LuAnne Wortham's Bakery and Floral Creations" at https://photos.app.goo.gl/edocRY4BgCJd
LuAnne's Wedding Planning Outline of Services 
Recommending vendors that fit your style, budget & vision; Theme creation and design; Setting up appointment times between you and the vendor; Listing of final selection of vendors & cost; Preparing a budget goal; Providing a list of the roles of the bridal party & what you should discuss with them before the wedding day; Rehearsal, ceremony & reception schedules for you to follow; Seating charts; Discussing any last minute emergencies that you may run into; Making a list of assigned duties, inform wedding party of responsibilities; On-site rehearsal coordination (includes review of seating arrangements, timetables, processional & recessional, positioning of photographer, video equipment & transportation); Working with the wedding officiate and wedding party for rehearsal and making sure everyone involved with the wedding knows their responsibilities; Providing detailed time lines to all pre-selected vendors; Making an hour by hour time line for your wedding day and reception (includes accepting deliveries, greeting bridesmaids & grooms men, cues for musicians, walk in for the reception, speech times, first dances, review for D.J. or Master of Ceremonies); Prepare any special arrangements needed by guests, wedding party or family members; Distributing any final payments to vendors on your behalf and verify final numbers with them; Handling any last minute emergencies; Gathering all items left at the ceremony; Develop ideas for welcome gift bags or wedding favors; Clean up checklist; rental returns
When I was moved into the Meat Department to learn that trade, one of my friends there who helped me immensely to learn the trade was Brad Wortham. He and LuAnne eventually fell in love and since they both regarded me as a good friend and knew I was in the ministry, they came and asked me to perform their marriage in the Park College Chapel. It was the biggest wedding I had ever done with several bridesmaids and groomsmen and 750 people in attendance. My wife Alyce played piano, played and sang a music ministry. The entire Bob Lemon's family helped me also in so many different ways that they too are treasured! Bob was very kind to offer me a deli job after I had interviewed and went back to check 8 different weeks; I think he hired me to keep me from coming back a 9th time!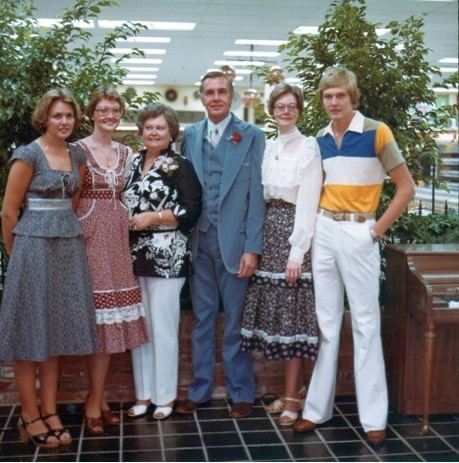 💕   💕    💕    💕    💕    💕    💕    💕    💕
💖Leo McCarty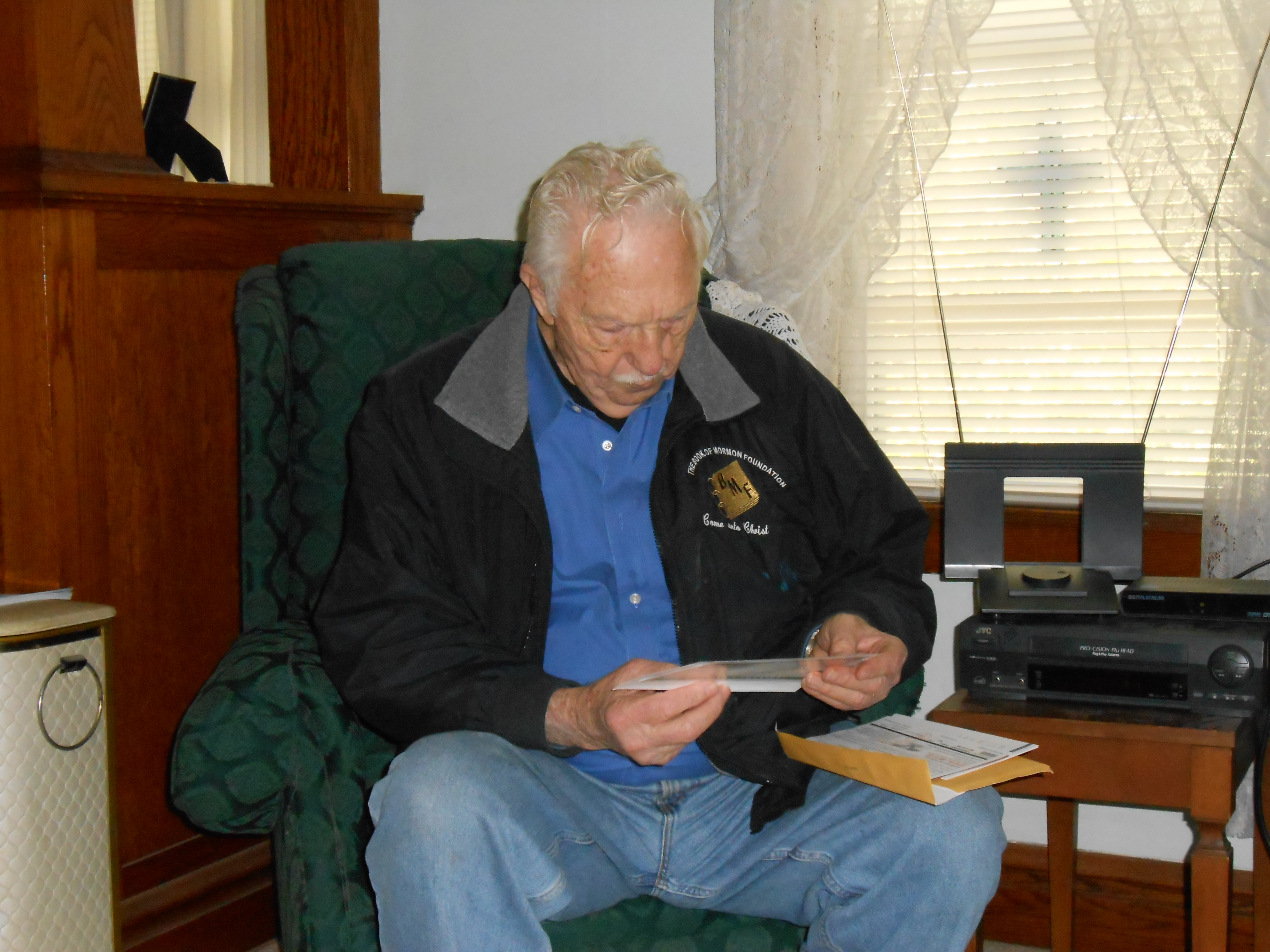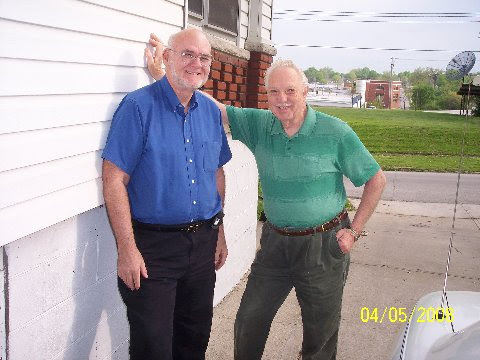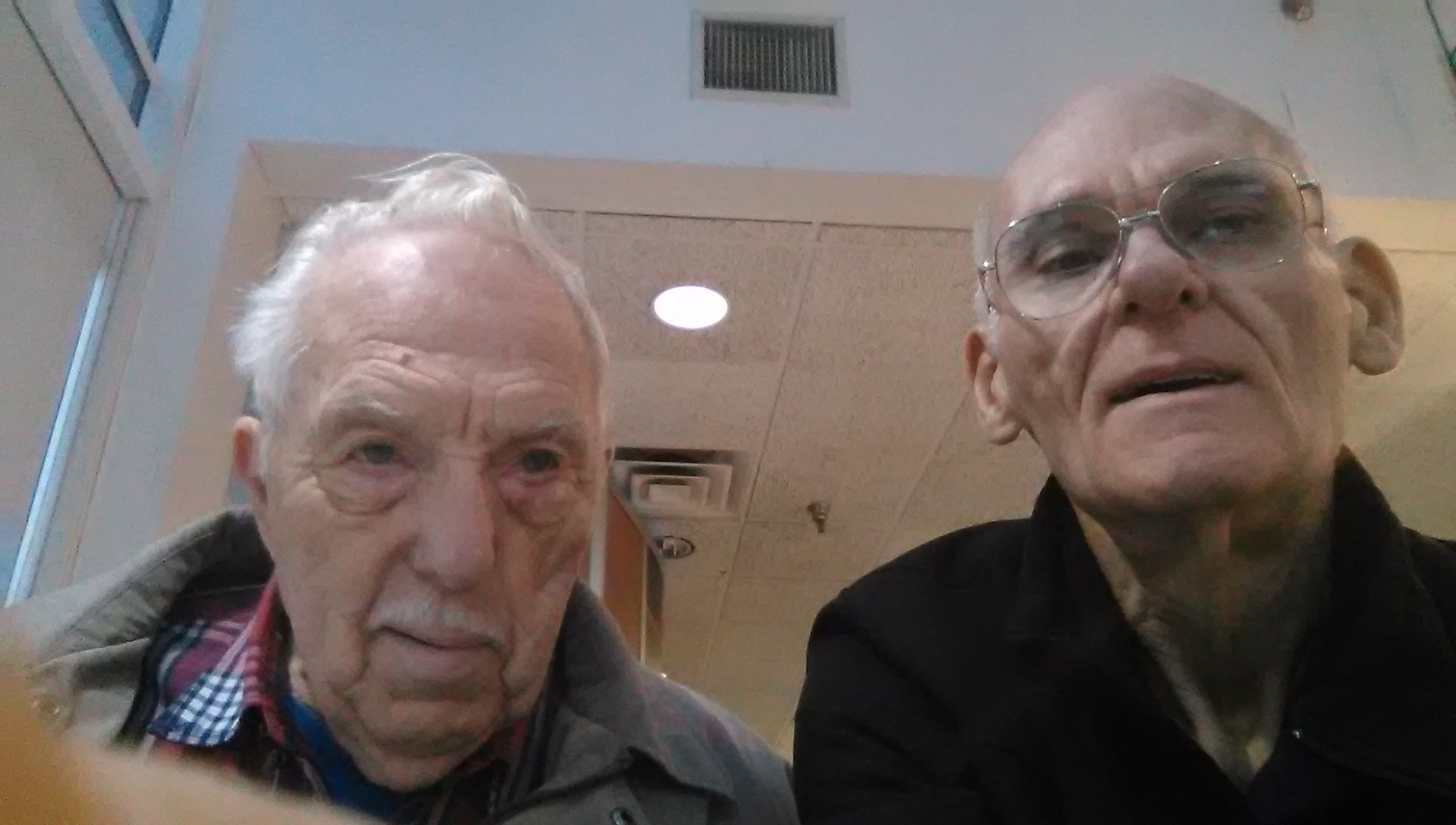 I met Leo McCarty in 1967, my first year teaching at Howe Military School, Howe, Indiana.  Leo was the barber in Buchanan, Michigan. We shared the church and a love for the Lord and pursuing the cause of the Kingdom of God. Over the years we became best friends and he also joined me in Independence, MO when I moved there in 1975. We were a great ministry team, both of us offering different but compatible gifts to the work of the Lord. We took Sunday Services into Joyce Heide's nursing for 2 years and spent a lot of time visiting saints who were shut-in and disabled. We remained close even through his death from a 3rd stroke. One of the remarkable experiences of my life was being in his room when he was dieing at Kansas City's Research Hospital and seeing him push himself off his bed saying these words,  "God Is So Good"!  They were the last words he ever spoke!
I wrote a psalm inspired by his example: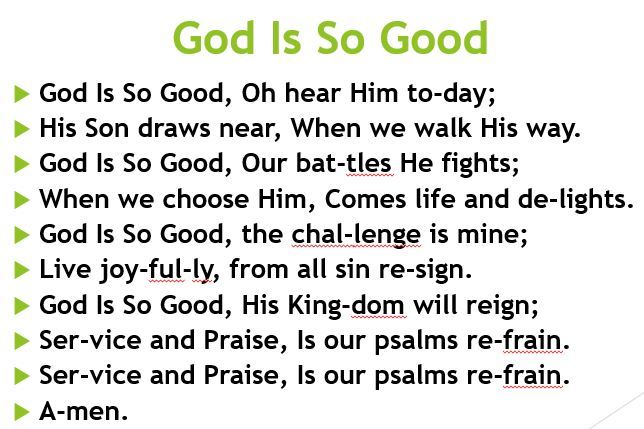 I rented a truck to return to Byrneville in 2000 and Leo came along to drive the truck back; I shared my hometown Byrneville with him and he left me this note: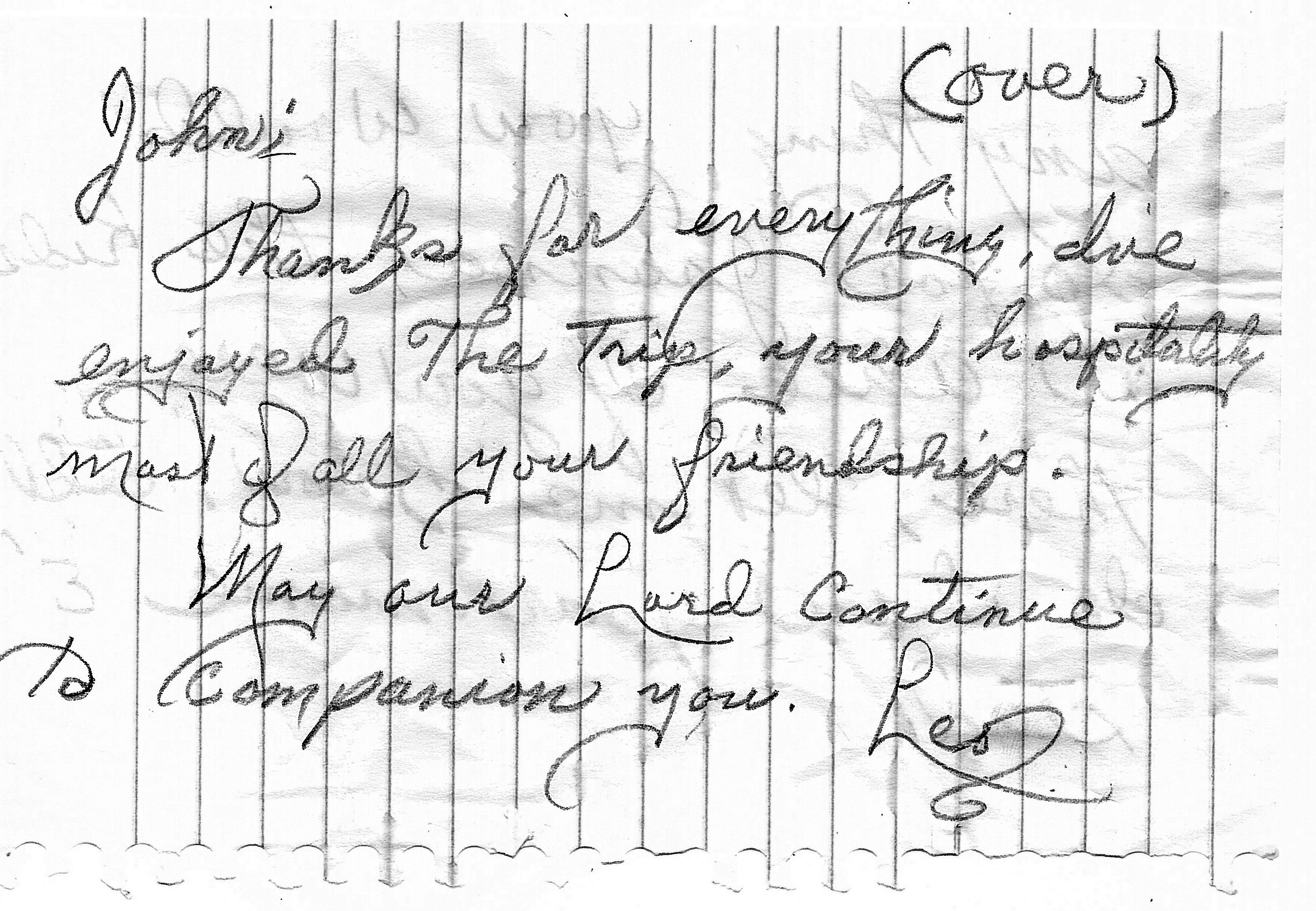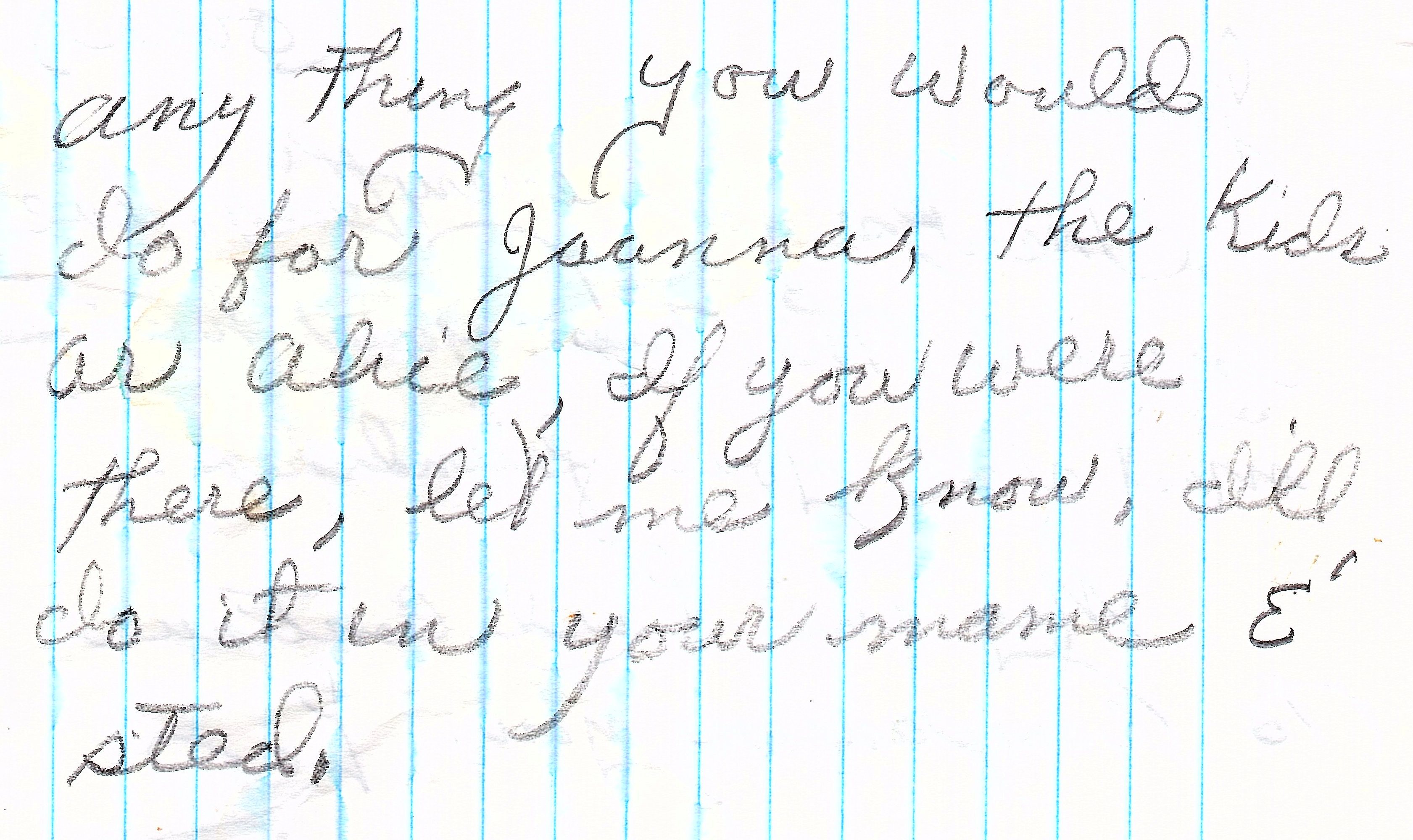 💕   💕    💕    💕    💕    💕    💕    💕    💕
💖Uncle Kenny & Aunt Norma Byrn
(with 3 of my grandchildren, Elizabeth, Madison and Harley, with me and Norma & Kenny's wedding, with Leo)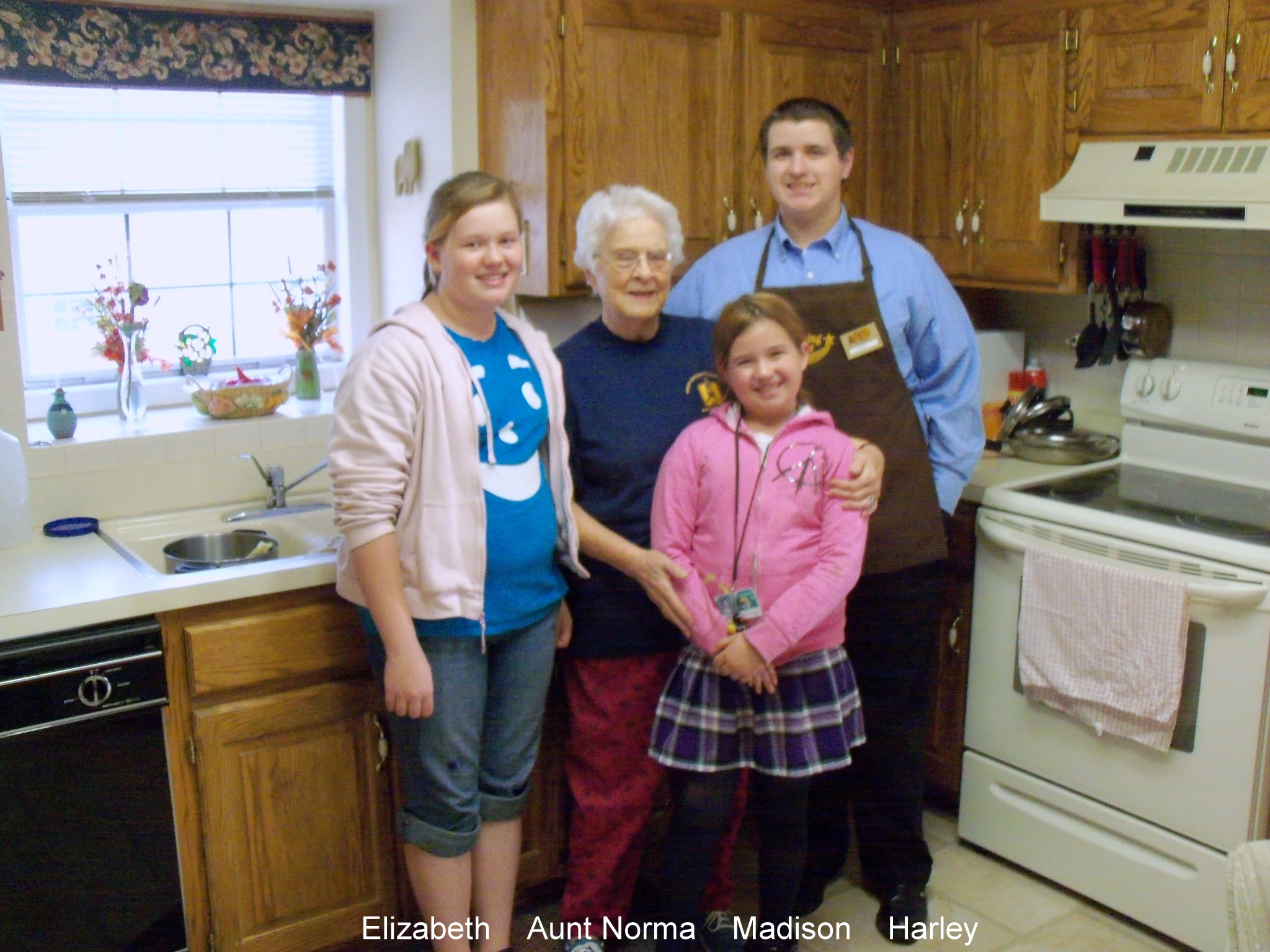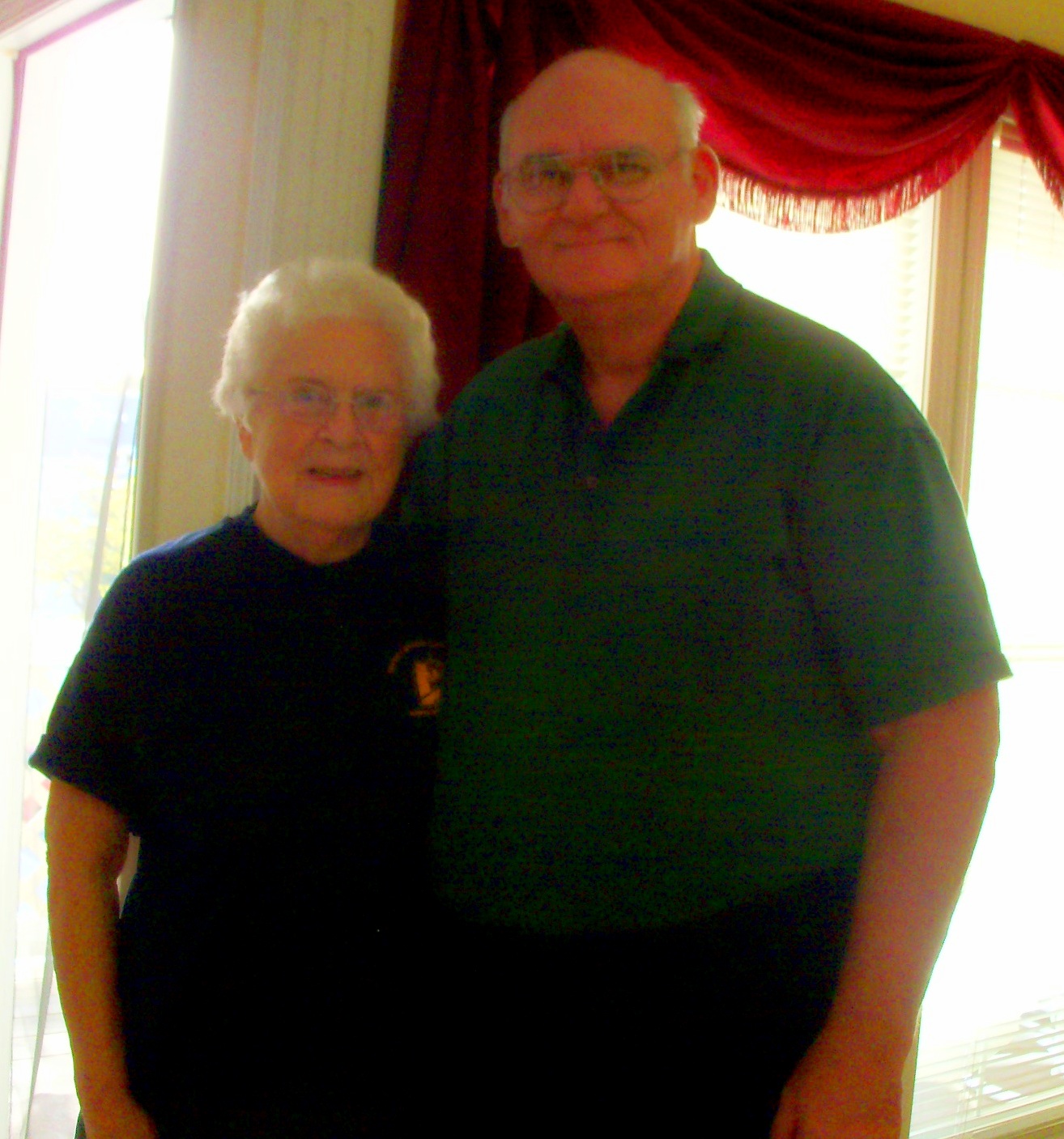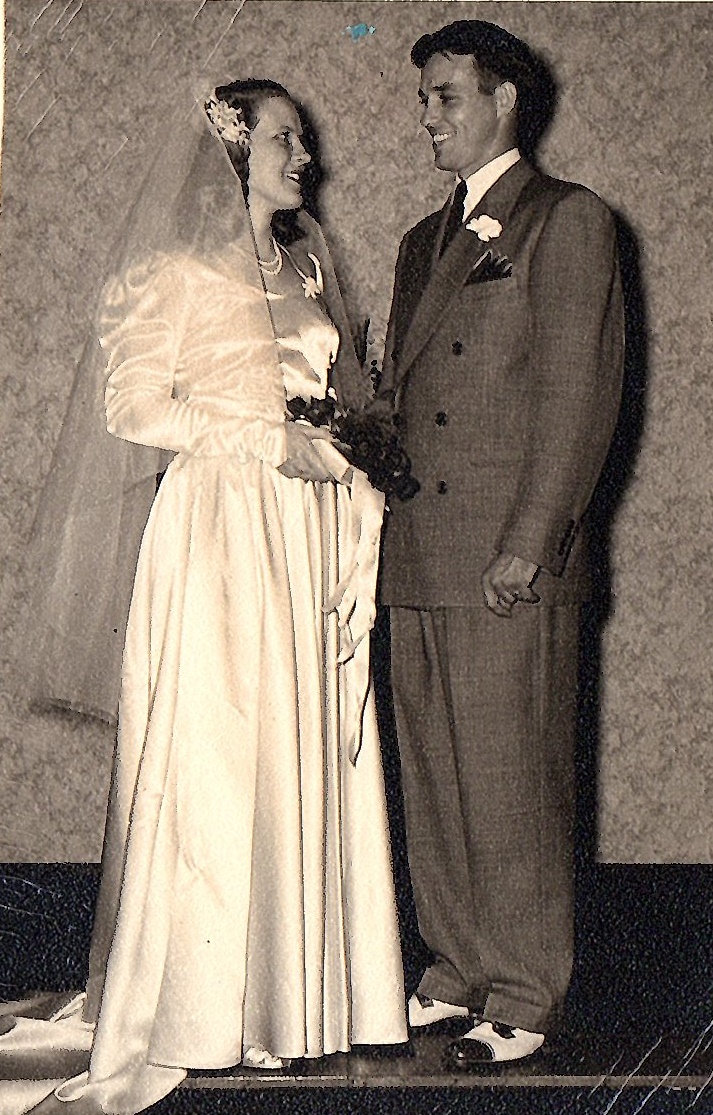 Aunt Norma and Leo McCarty and Anna Fleming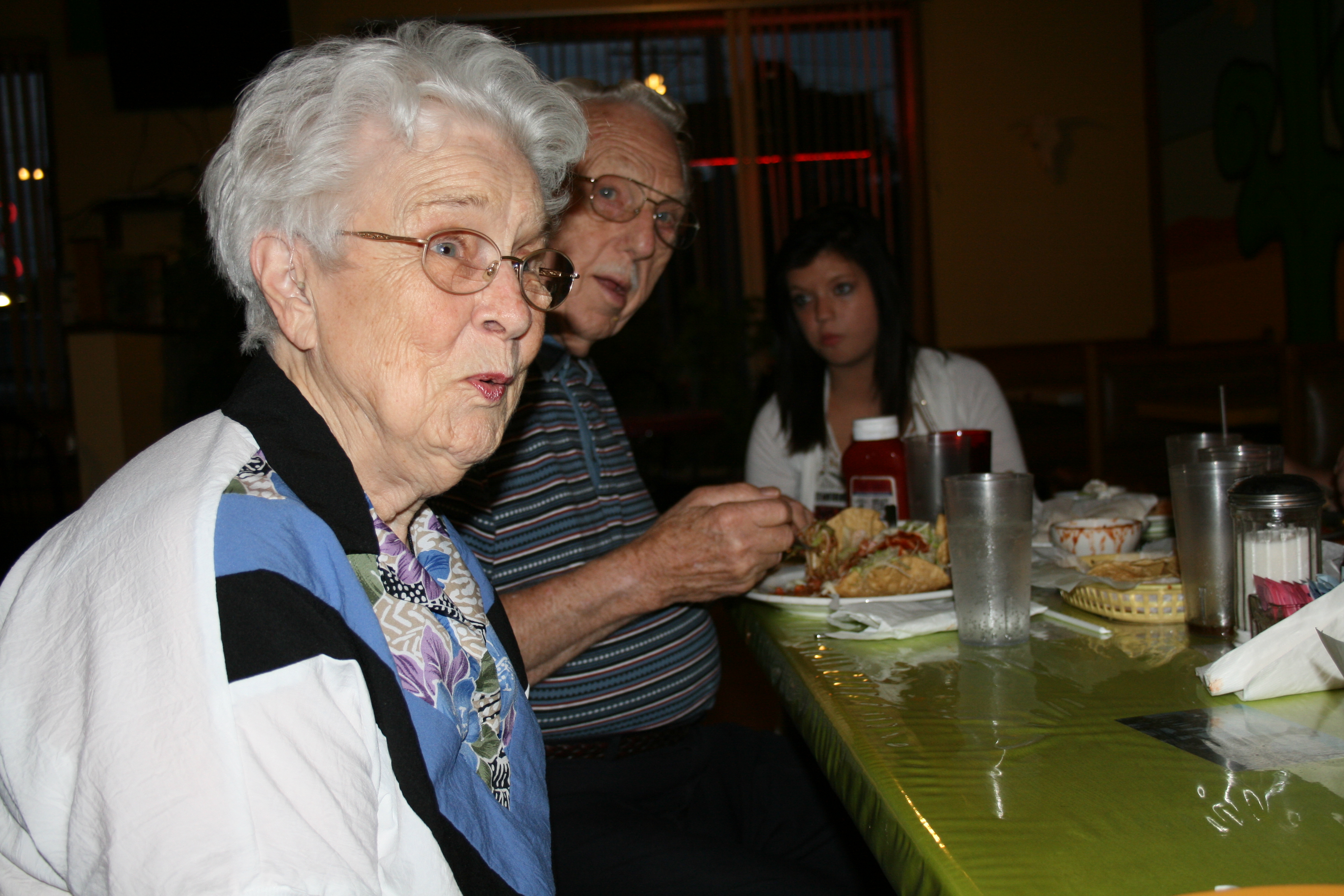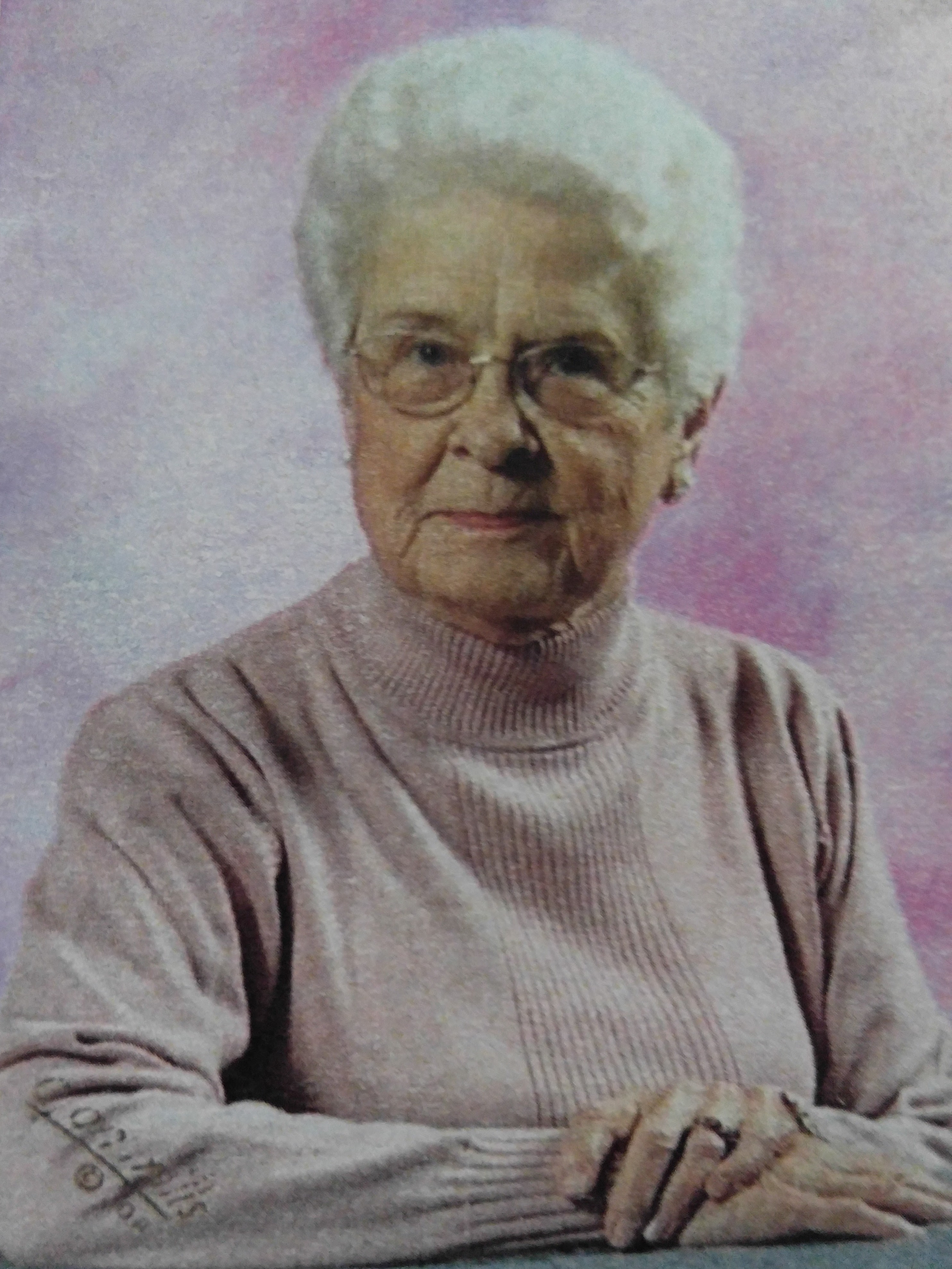 Steven, Kathy, David, Kenny and Norma Byrn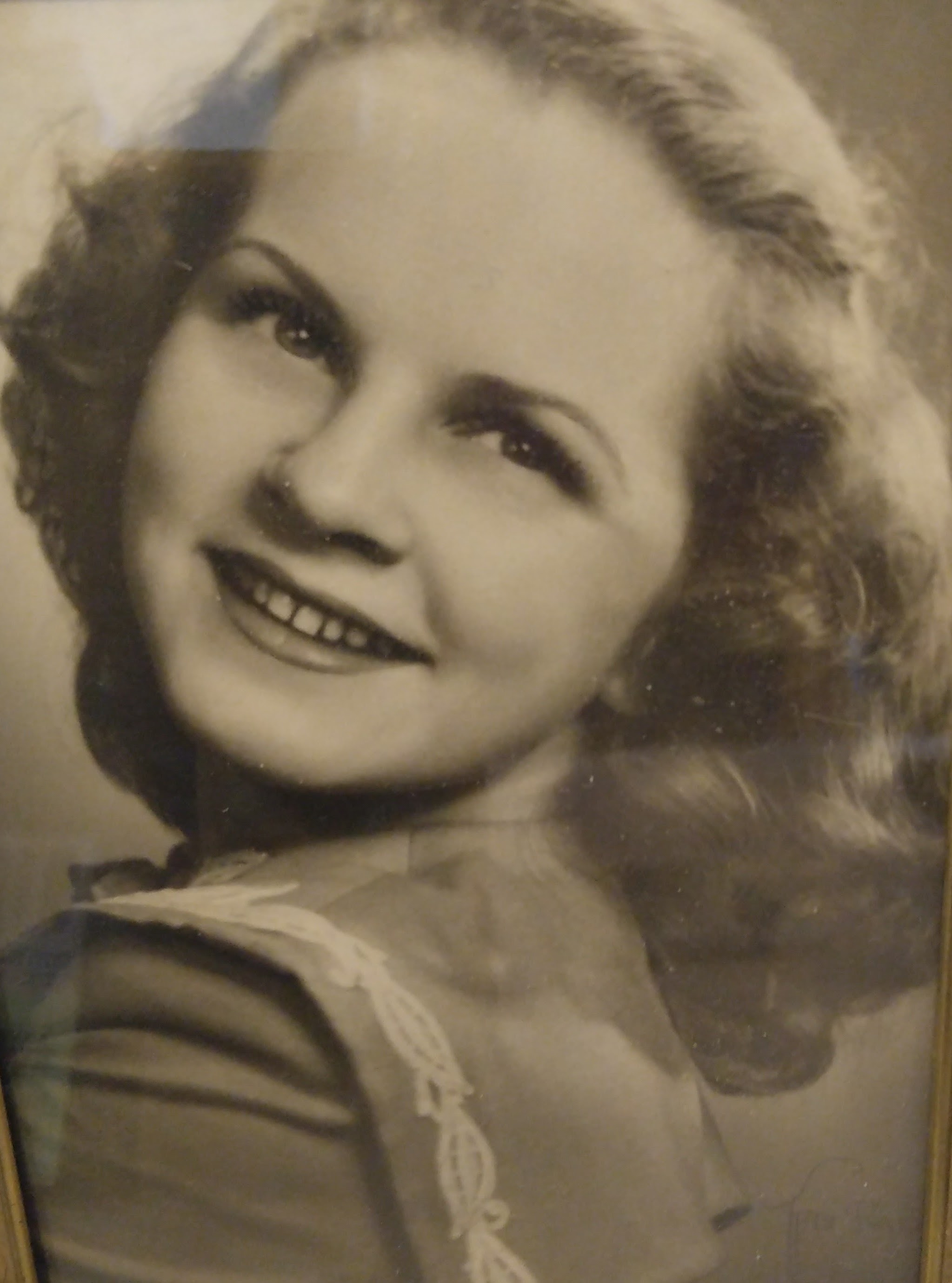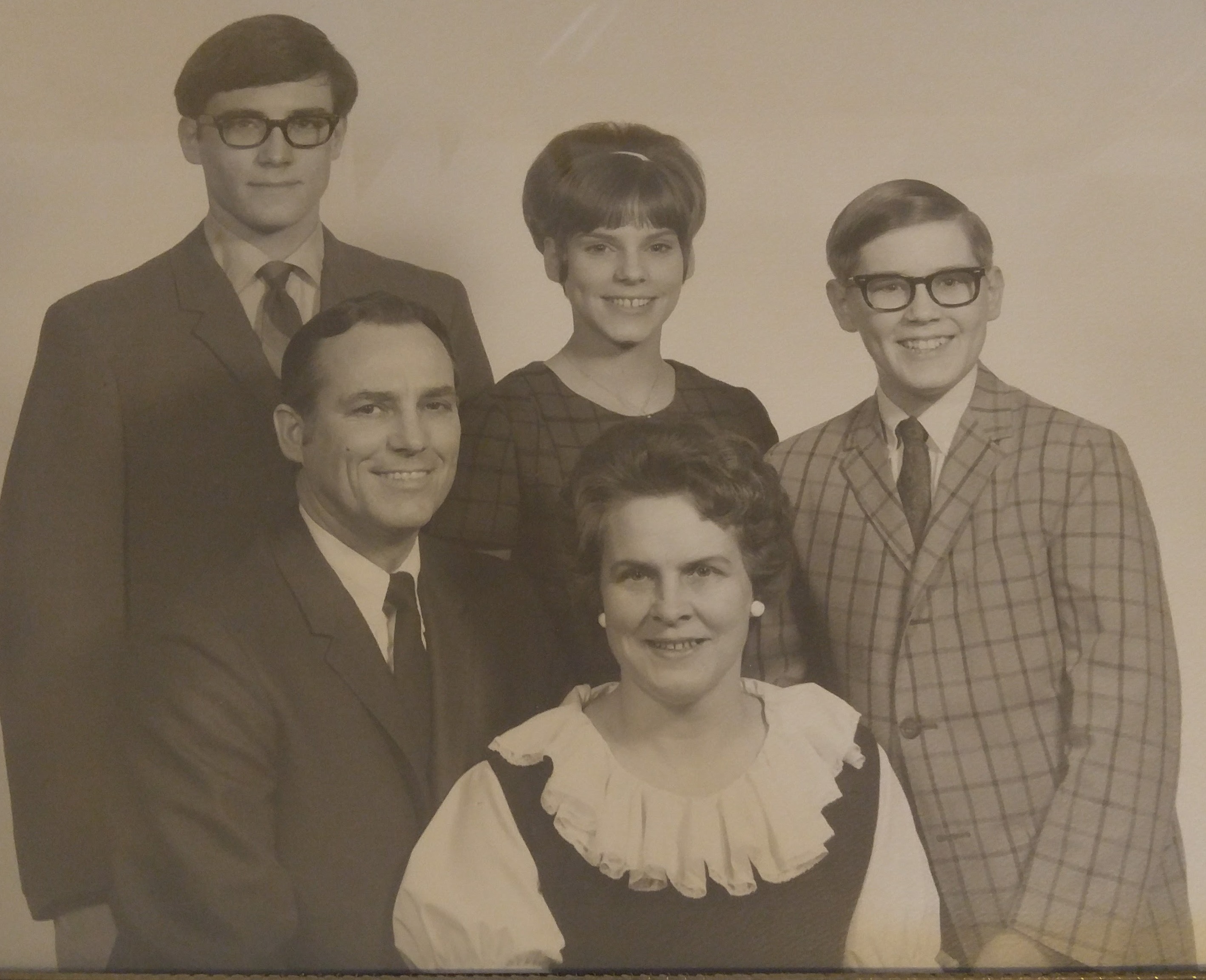 Uncle Kenny and Aunt Norma were special in my life.
Aunt Norma always extended herself to me, willing to listen and help where she could. Uncle Kenny even came to Graceland College in 1959 to visit me during my first mental breakdown. His counsel over the years was invaluable and he even performed Alyce and I's marriage May 17, 1970. When Uncle Kenny died my relationship with Aunt Norma only deepened and became rich beyond measure. She was, is and will always be the most understanding and beautiful person I ever had the privilege to know!
💕   💕    💕    💕    💕    💕    💕    💕    💕
💖Dorothy Gibbs
Mom, Alyce, Judy & Anna, Alyce, who was adopted by Dorothy and Julia, JoAnna's first born, Dorothy Gibbs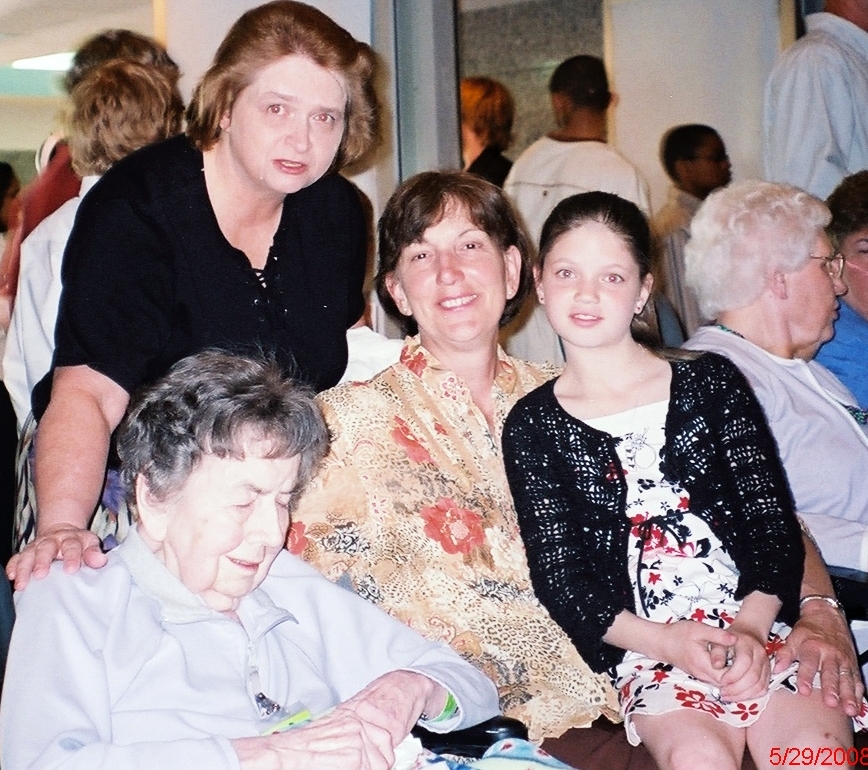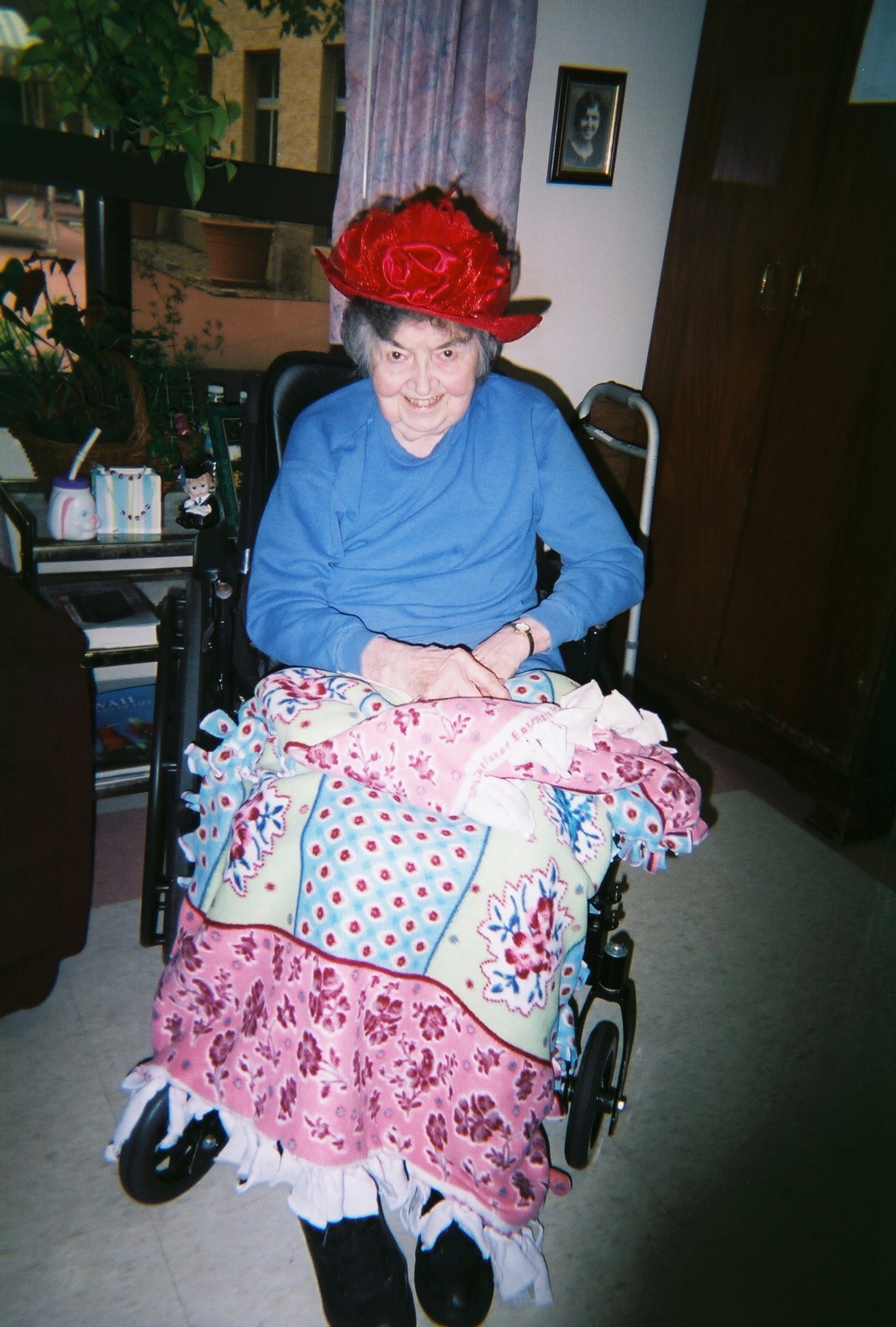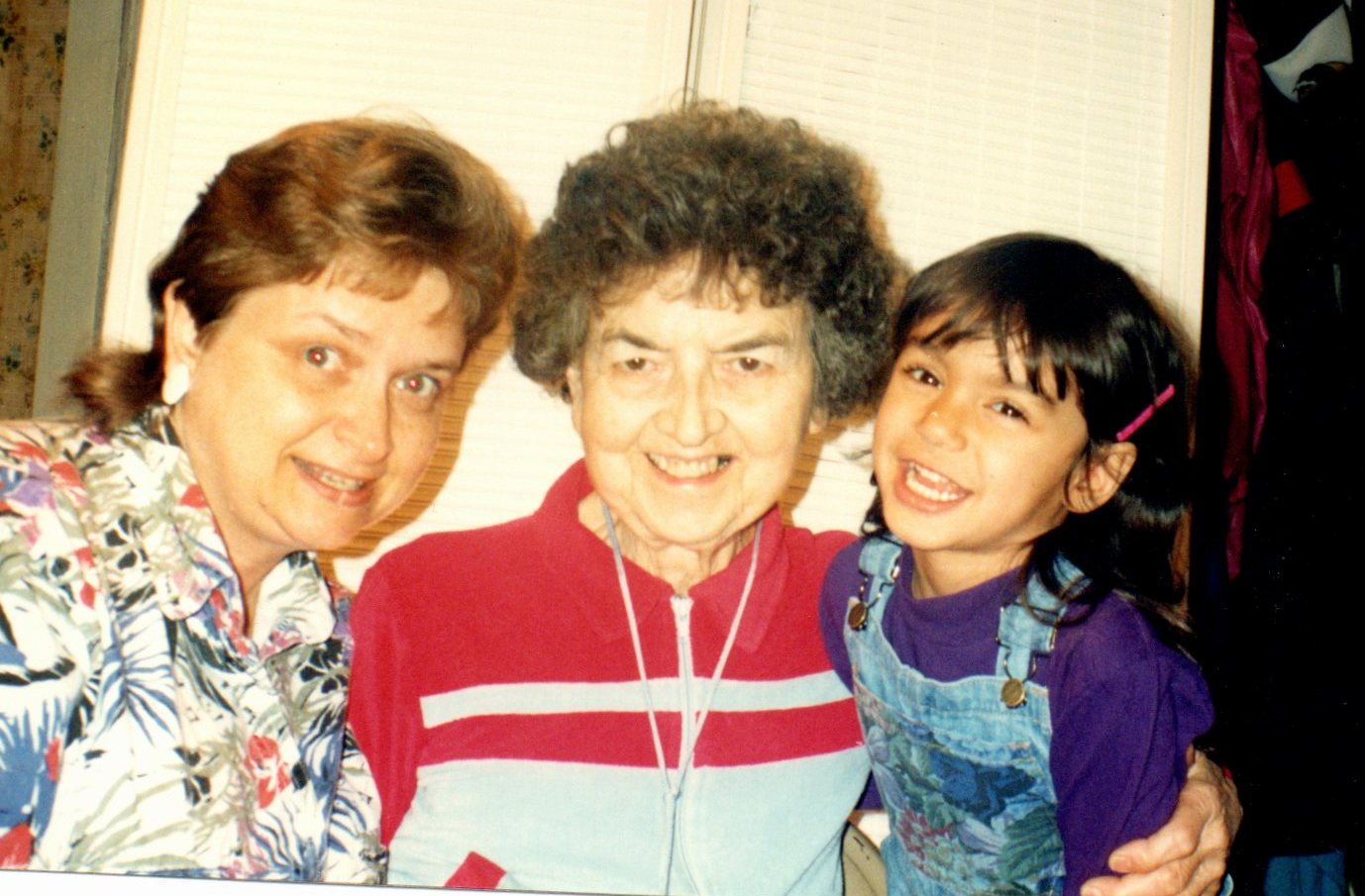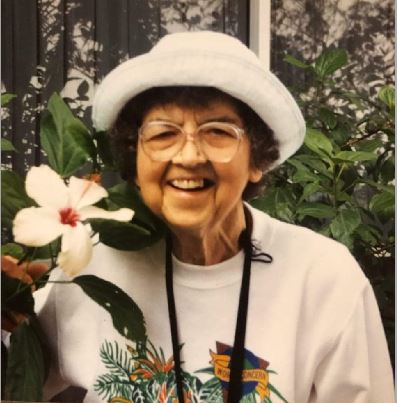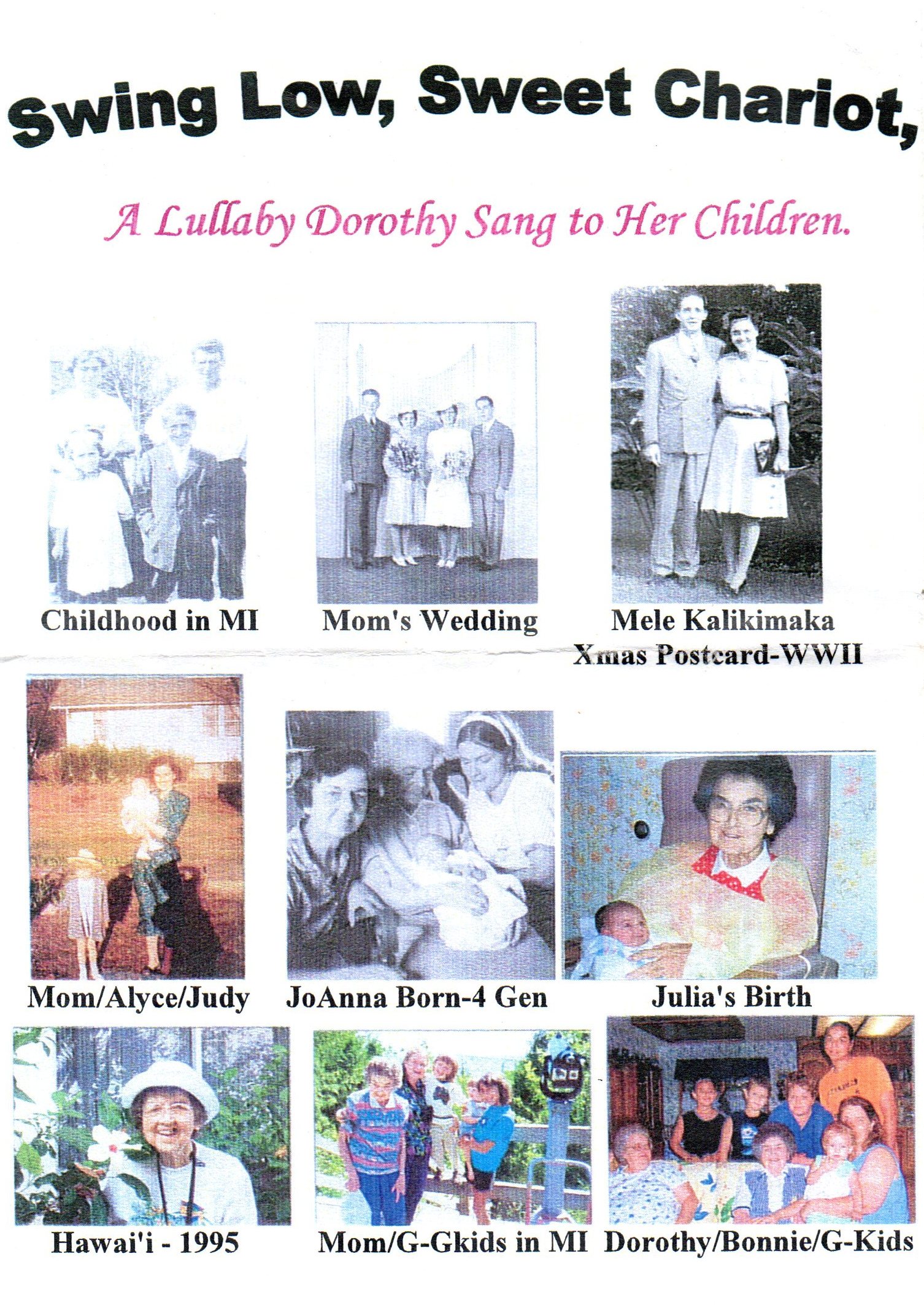 Dorothy Menzies Gibbs was my motherinlaw who inspired me with her exceptionally strong work ethic. I will long remember that she was not allergic to poison ivy because she would eat the leaves, occasionally. She was a great ministry partner for her husband Arthur F. Gibbs, Missionary Seventy, who opened the RLDS Church in Haiti, to Native Americans and Afro-Americans in Chicago, St. Louis and Detroit. Brother Gibbs called and ordained me to the priesthood office of Elder in 1970 and supported my appointment to be the Pastor of the Sturgis, Michigan Mission of the Church. Because he paved the way for me, I was able to grow in my ministry by serving at Howard Fisher's Camp Personality in St. Louis and by speaking at the Church congregation on the Macy Nebraska Omaha Reservation. I was happy to witness Brother Gibbs being honored by the Independence Native Americans when they butchered a sheep in their back garden and made mutton stew. I especially enjoyed witnessing the 4 Winds Smoke Ceremony to honor Brother Gibbs, performed by a Choctaw with an Eagle Feather:
https://ascensionlifestyle.org/the-art-of-smoke-ceremony-a-purifying-cleansing-ritual/
A Native American Smoke Blessing
                 Oh Great Spirit, I raise smoke to the four sacred winds and the four corners, so that the blessings can reach my brothers and sisters in every corner of Great Mother Earth, while the smoke disperses all over Father Sky, lit by Mother Moon.
Let the smoke pass to each their blessing and do away with all sorrows and unhappiness,
fill their homes with love, and the light of your wisdom.
If any be sick, cure them, If sad, make them happy, If they have needs, fulfill them.
Protect them from all evil. Please Father, keep them well in good health,
give them long life and wealth. Give them all your love as they love you.
They can give testimony to your power and mercy, and most important your love.
                        Oh Great Spirit, I love you with all my heart as I love my brothers and sisters all. I am your servant and theirs. I ask for only one thing – give me strength to keep going on doing as I do on this spirit path. And so it is! Amen.
 https://www.thesacredscience.com/a-native-smoke-ritual-for-renewal-and-clarity/
💕   💕    💕    💕    💕    💕    💕    💕    💕
💖Jim & Pam Nolot
  God as blessed me with a wealth of great life long friends, brothers and sisters from another mother, Jim & Pam have been, are now and will always be family to me.
In May and June of 2019, I was privileged to go back to southern Indiana where I was born to stay with my long time friends Jim & Pam Nolot in the basement of their beautiful home on Riparian Way by Blue River. Jim and I were in F.F.A.together and very close friends. Pam has become a delight in the years since our high school days. Jim and Pam and their family have included me and made me feel welcome in their family gatherings, for which I am very grateful. I missed my large family gatherings, the Utz and Byrn family reunions, I knew growing up in Byrneville.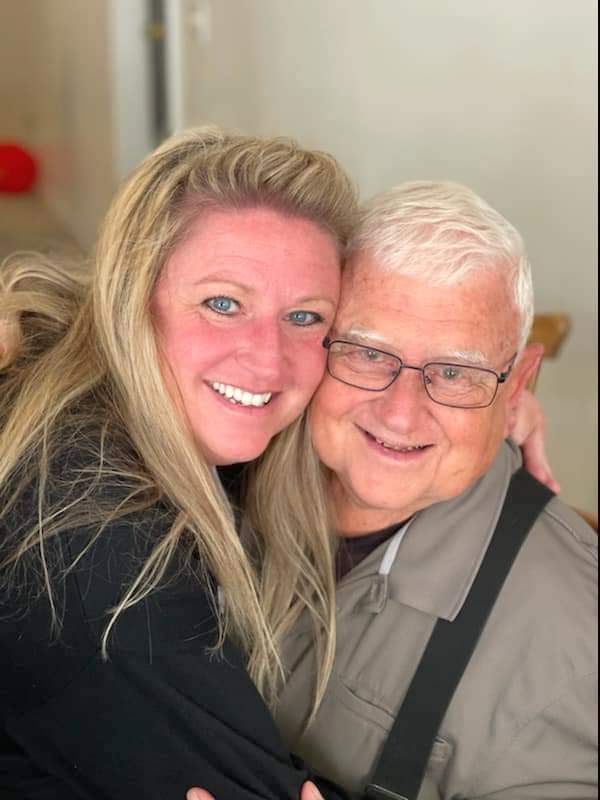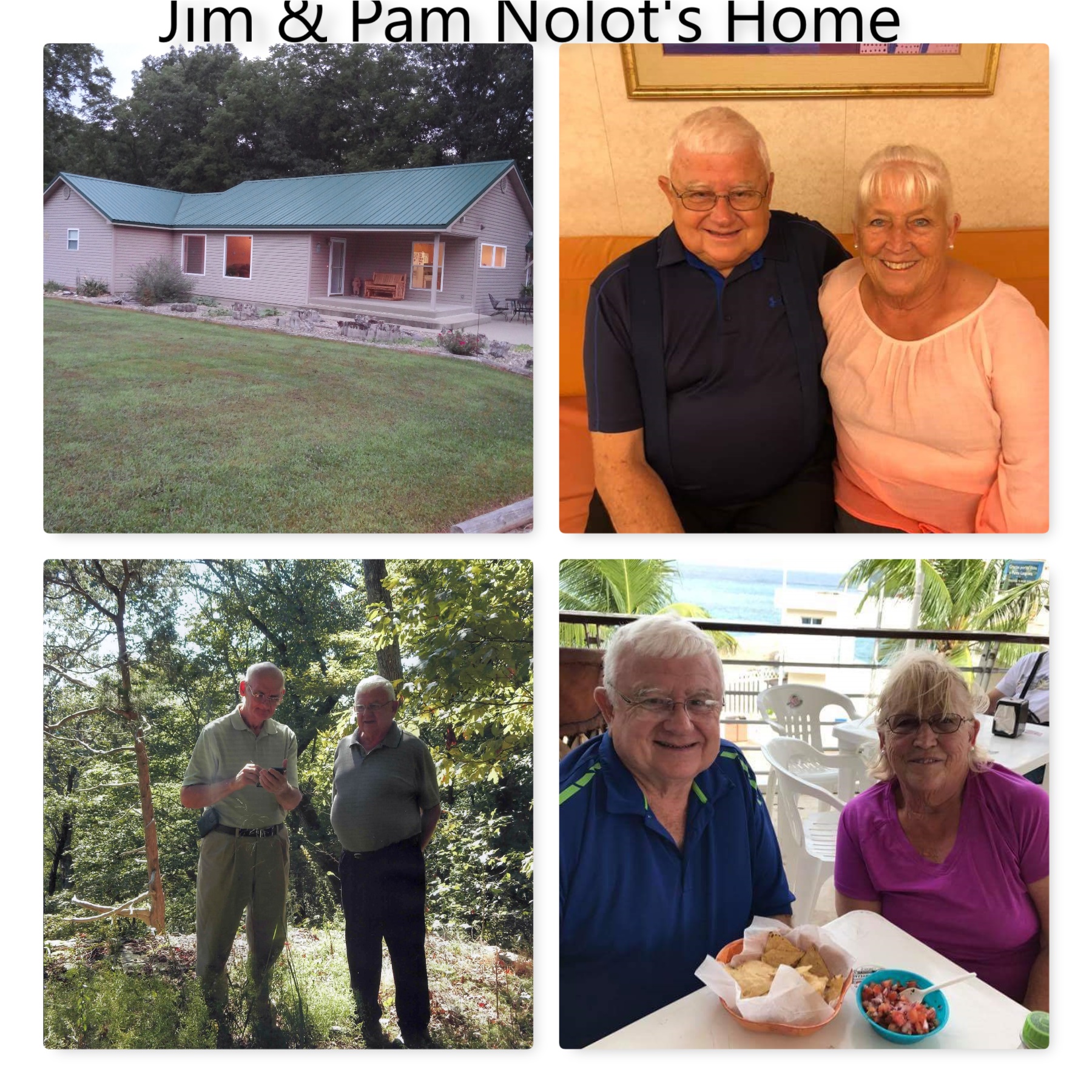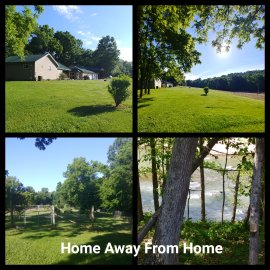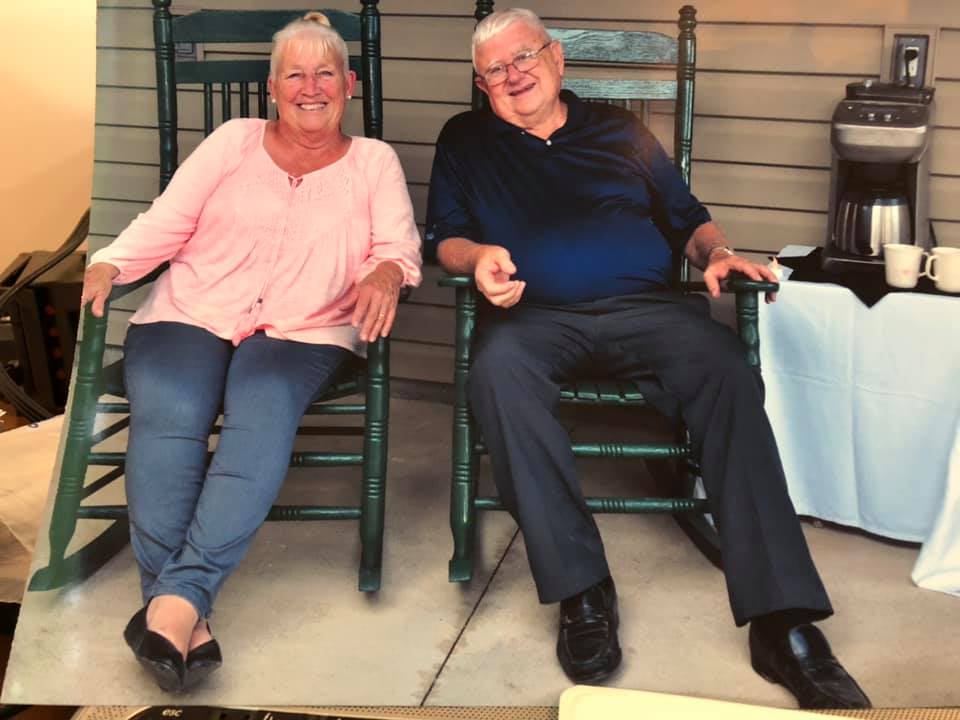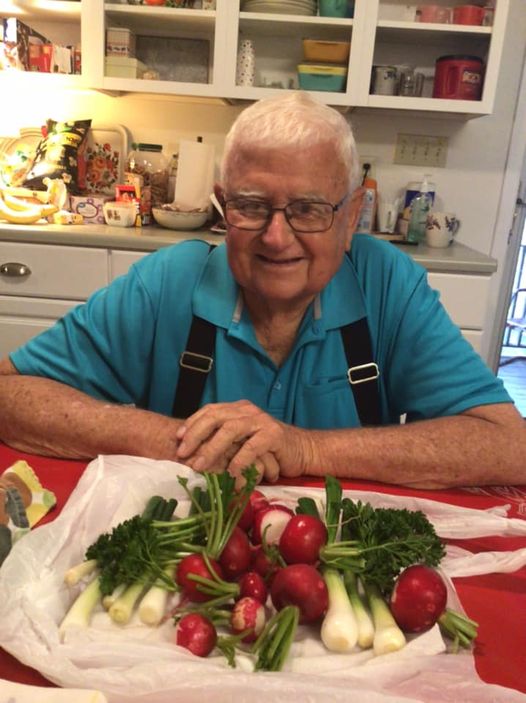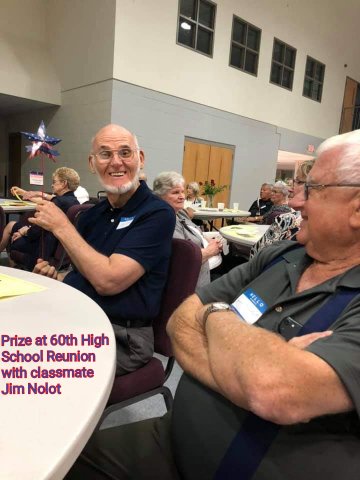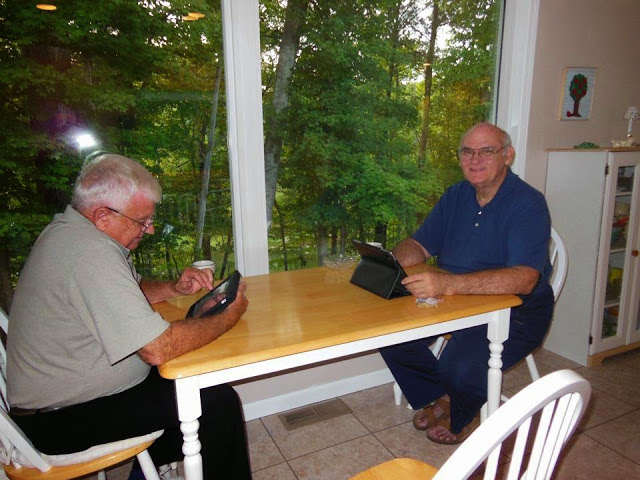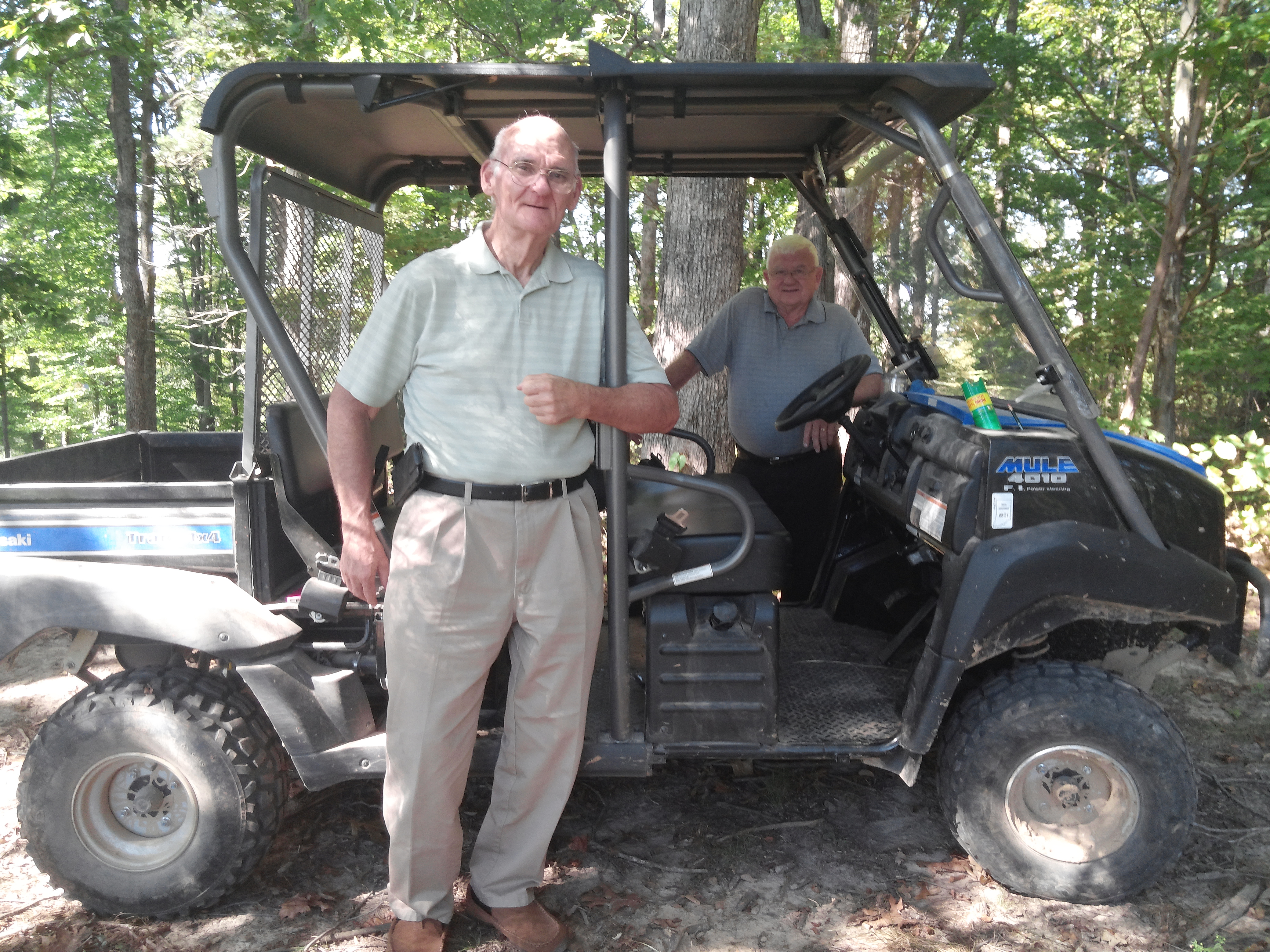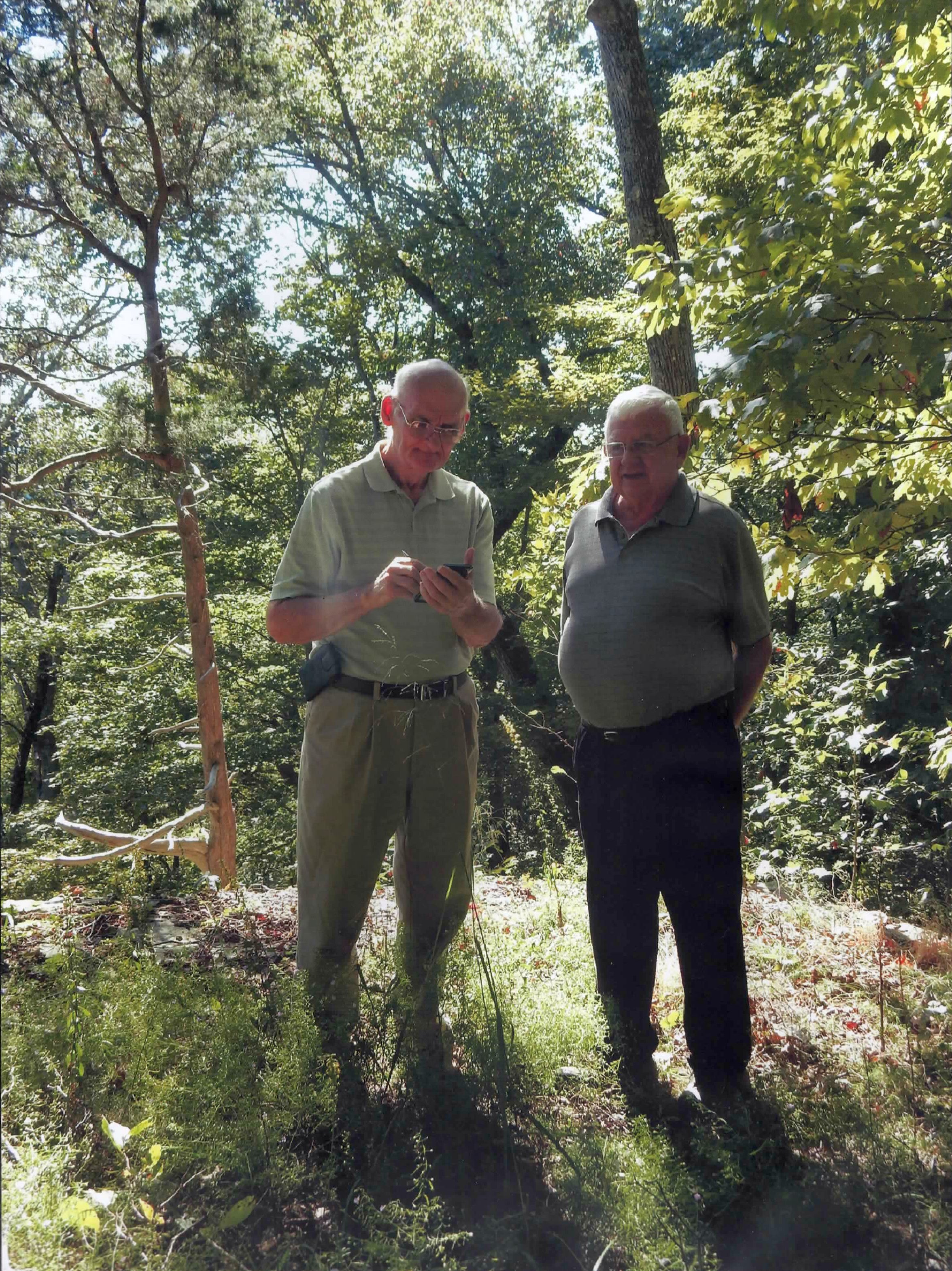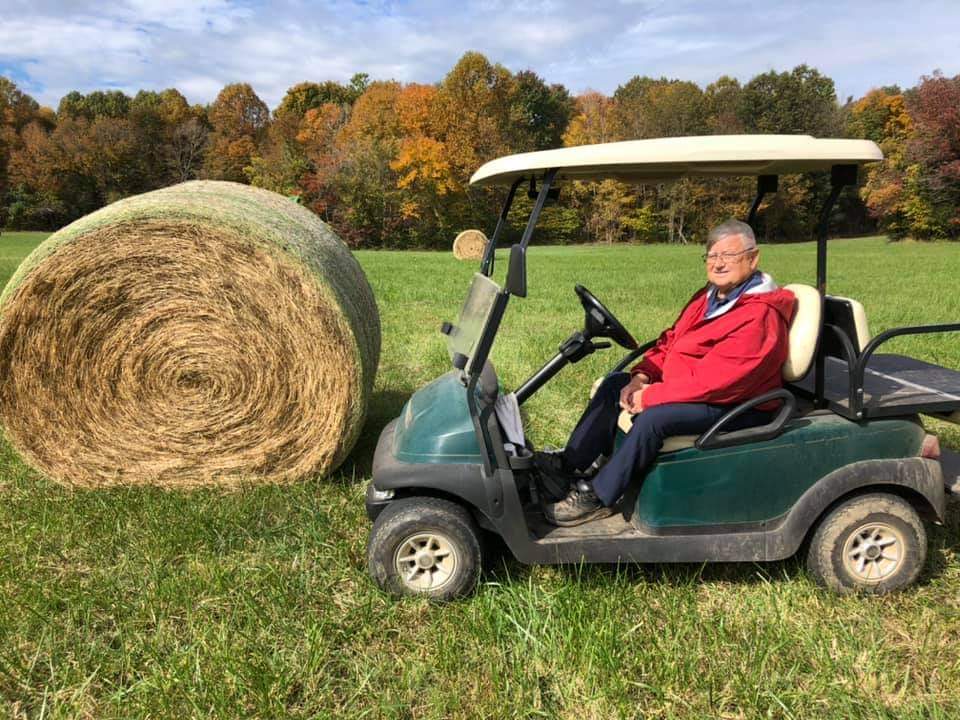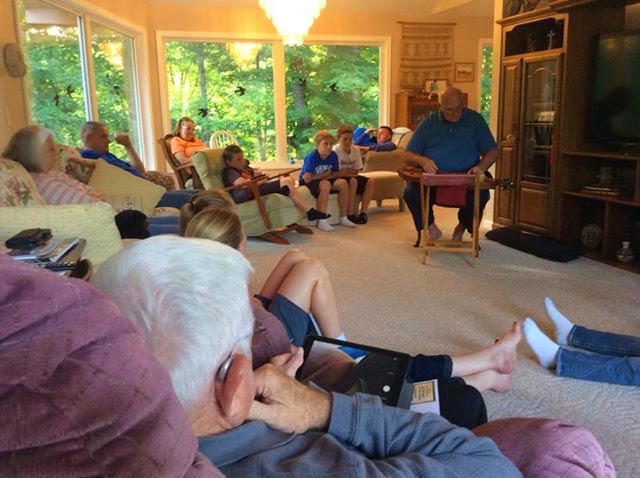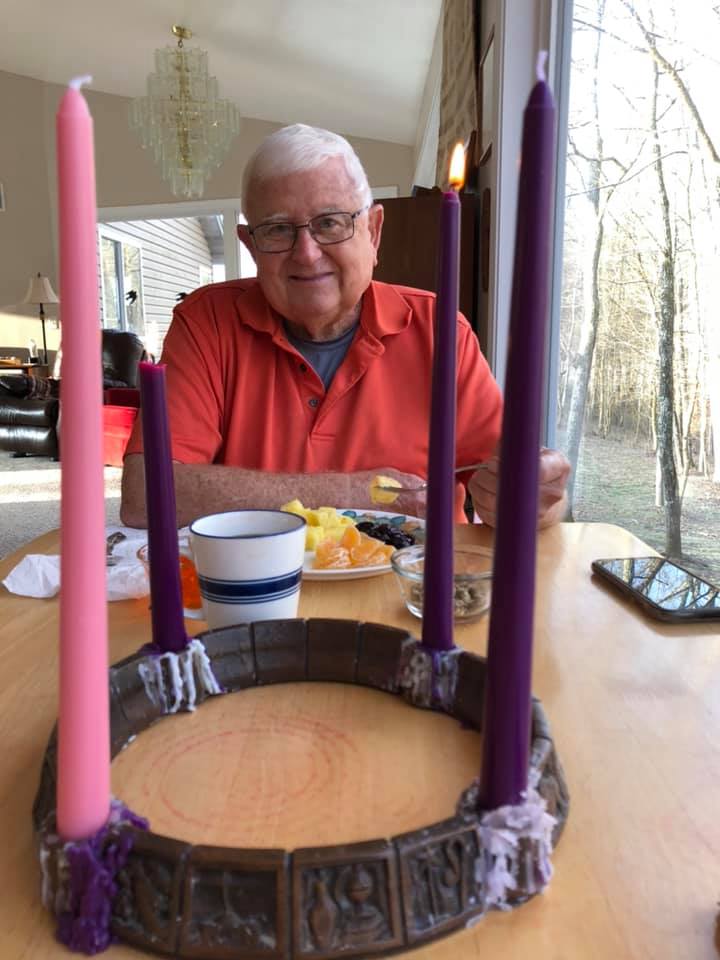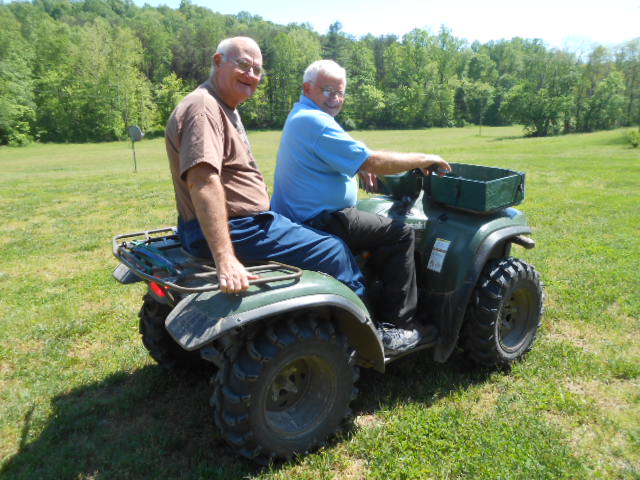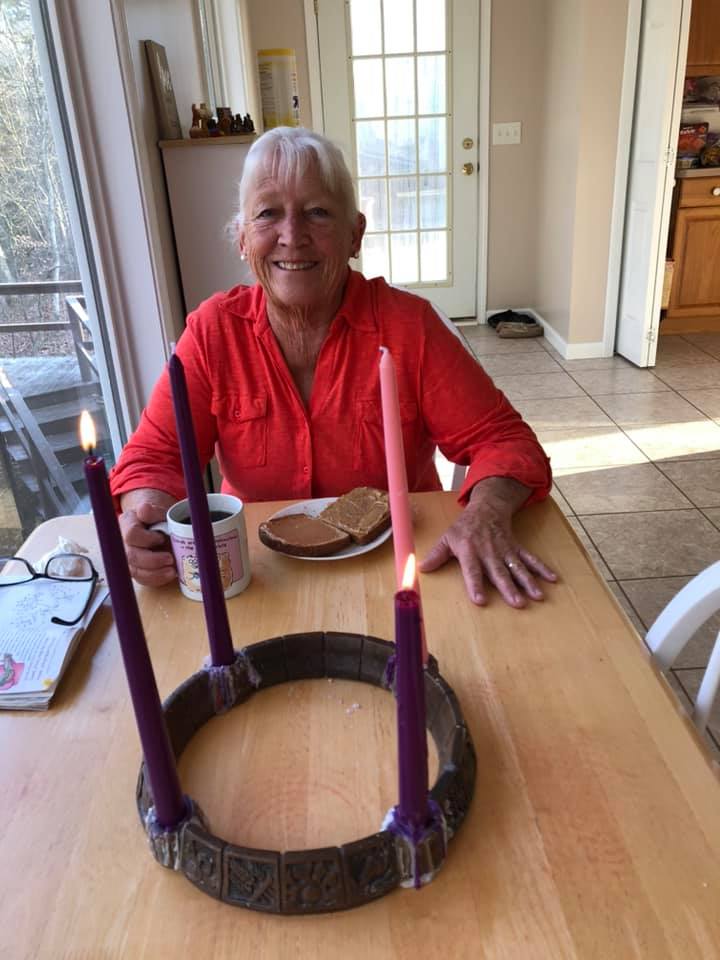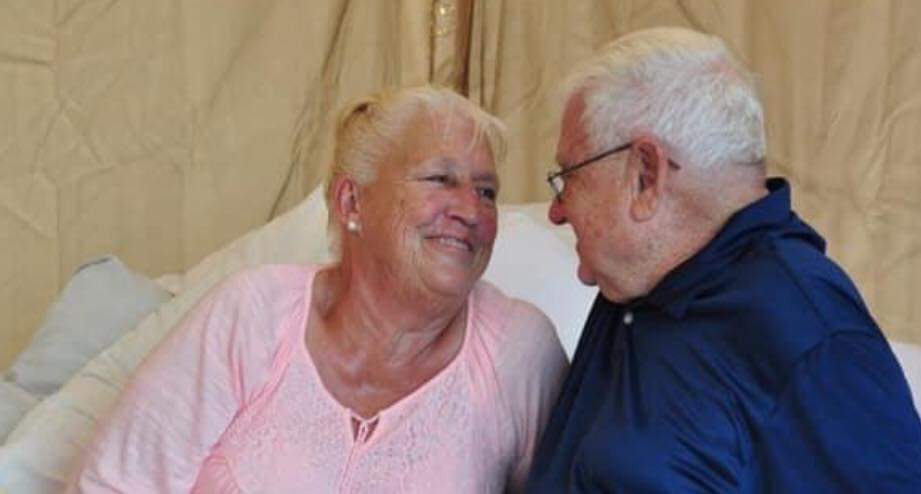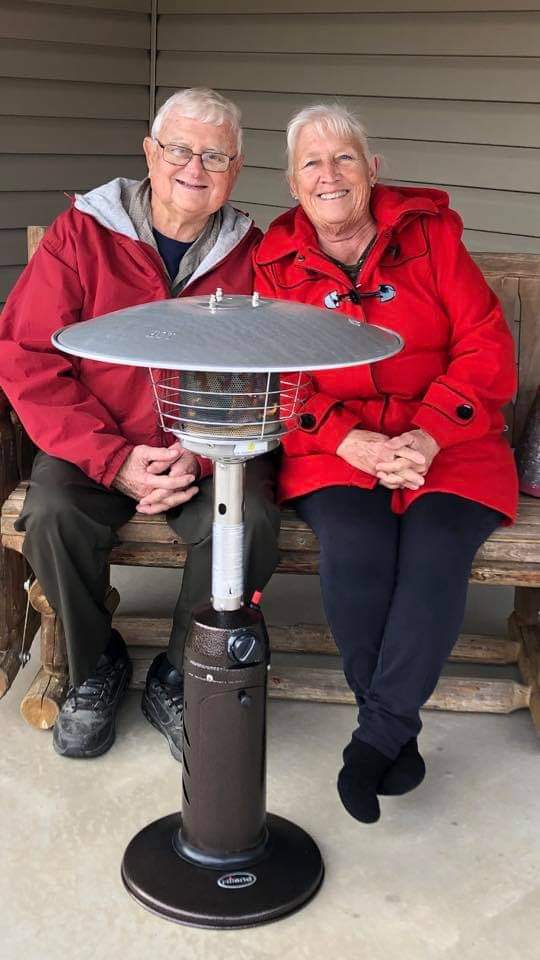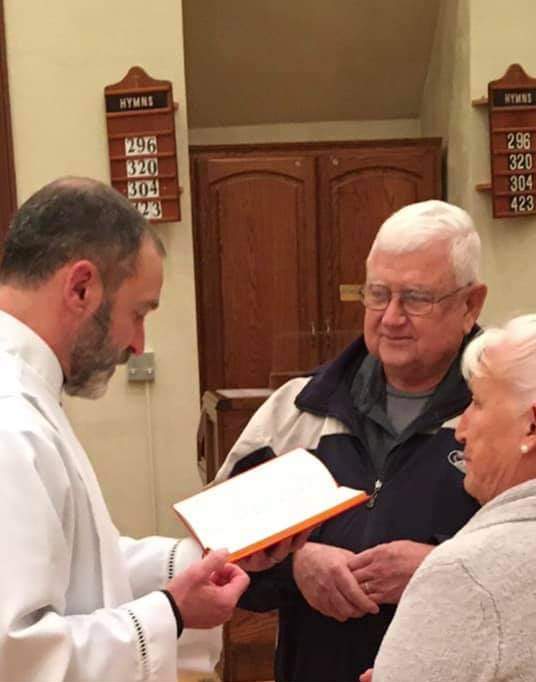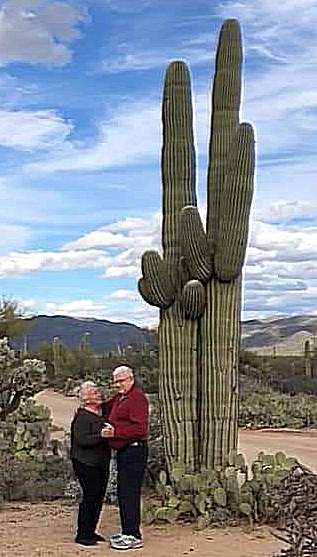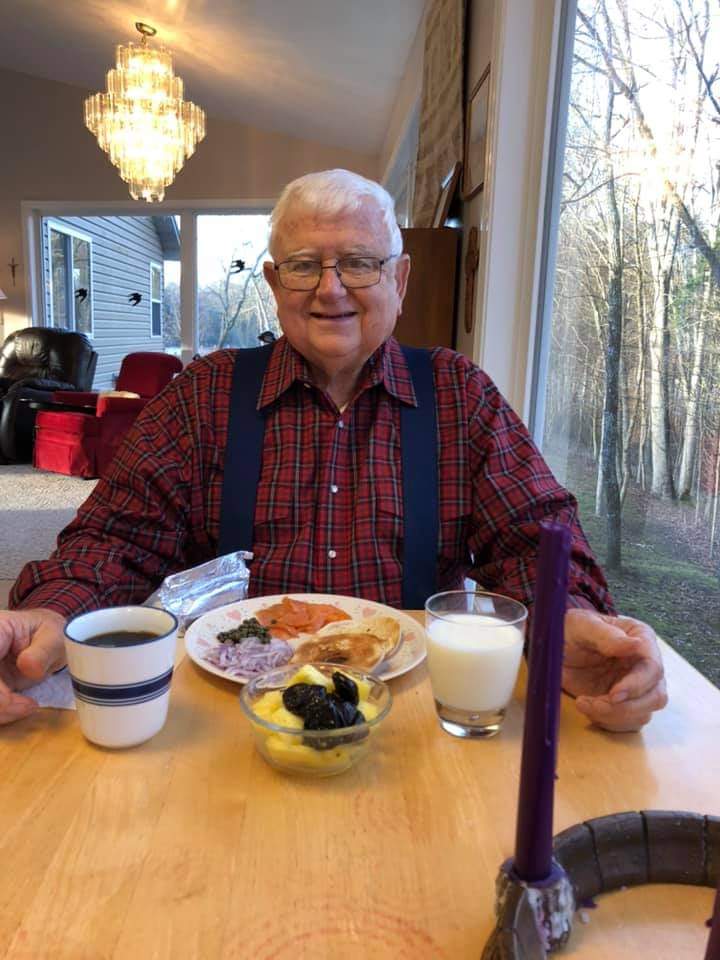 Jim and Pam Nolot have redefined for me what it means to be a friend. Friendship is not their best gift to me, however, but the sharing of their home and including me in their family gatherings blesses me immeasureably and the friendship with their children/grandchildren brings me great joy!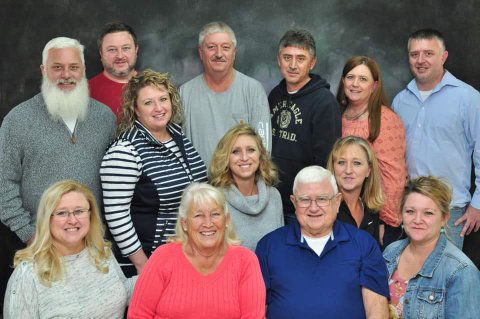 A Special Tribute to Jim & Pam by Trista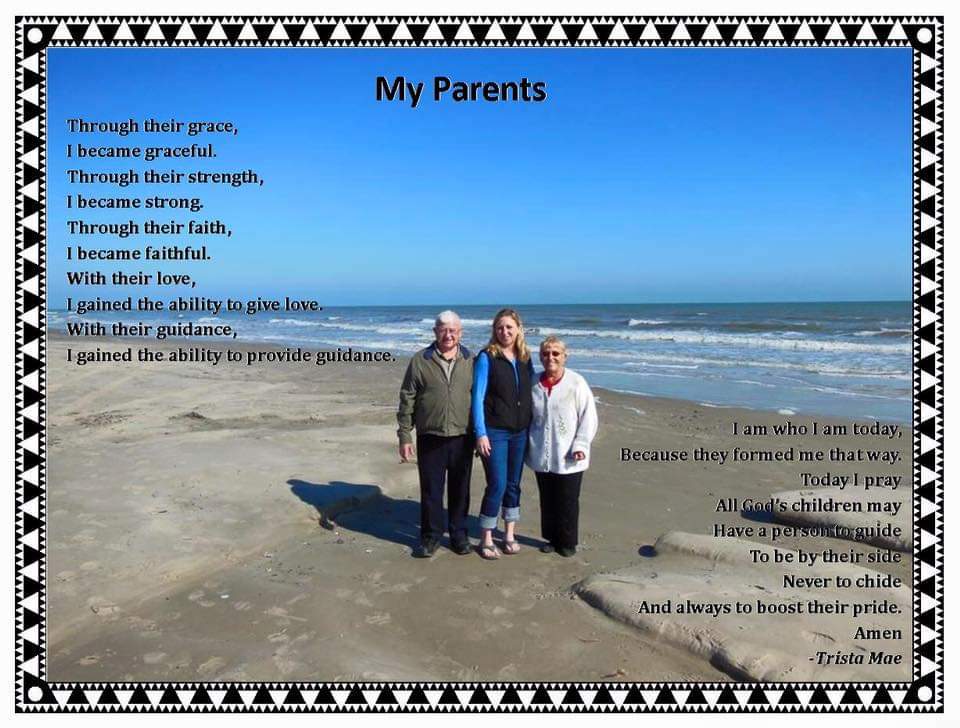 My poem and song expresses as perfectly as I am able                    my love for Jim & Pam and their familes.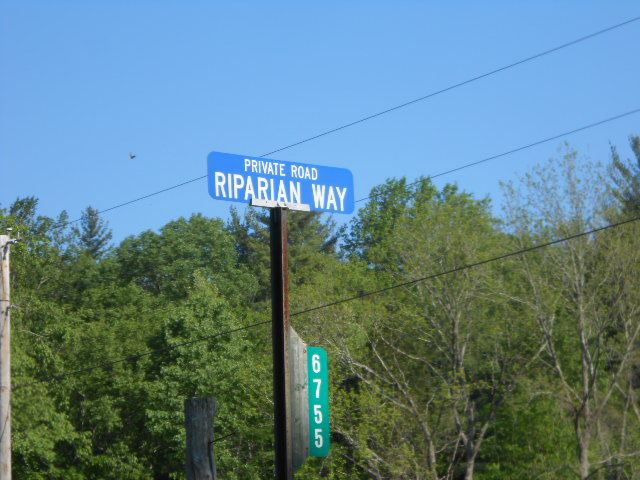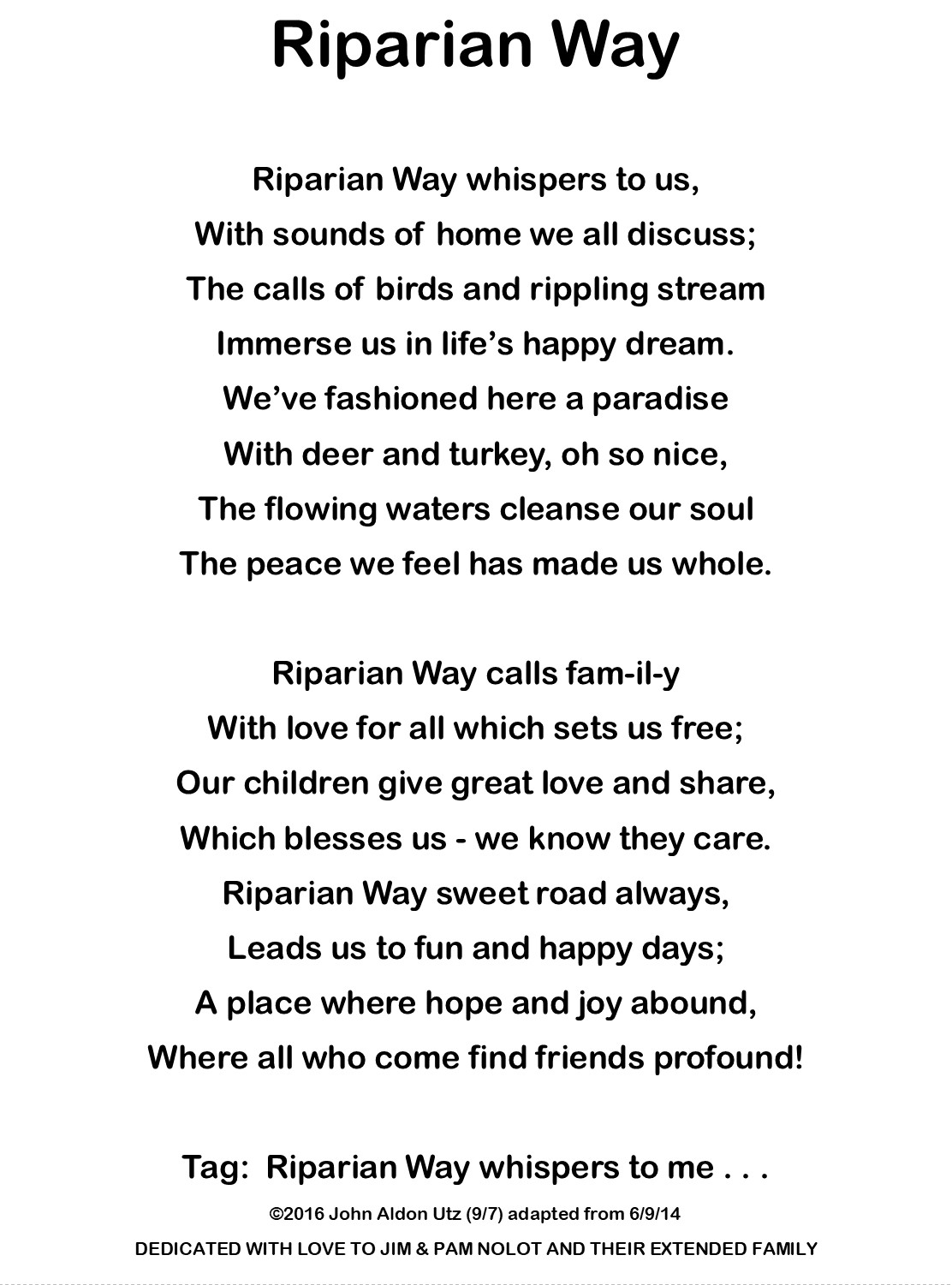 💕   💕    💕    💕    💕    💕    💕    💕    💕
💖Gary Davenport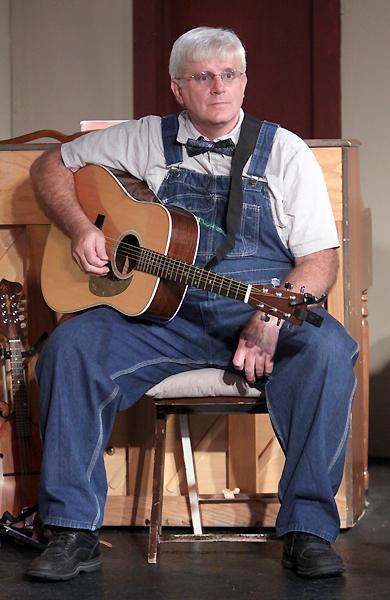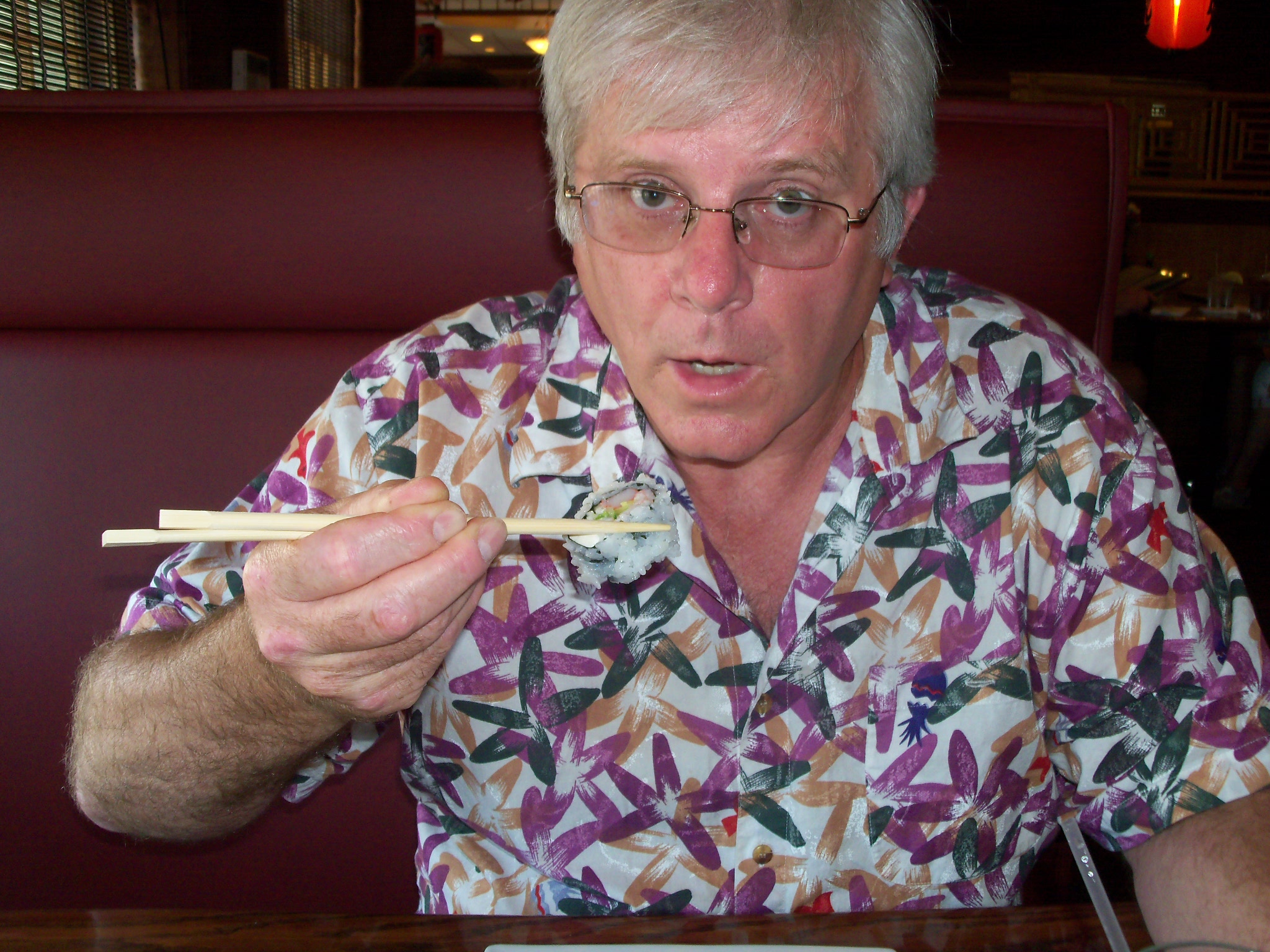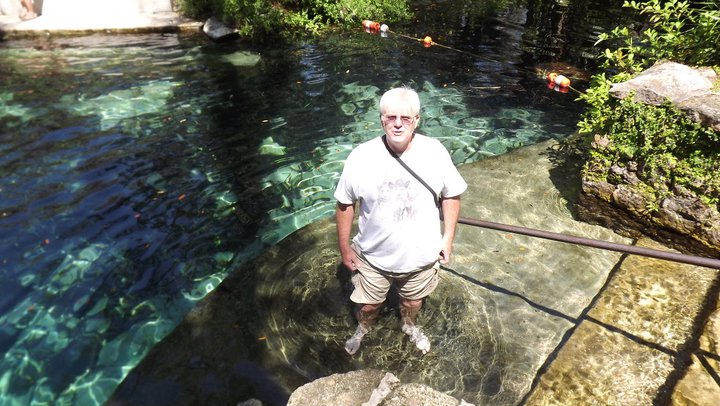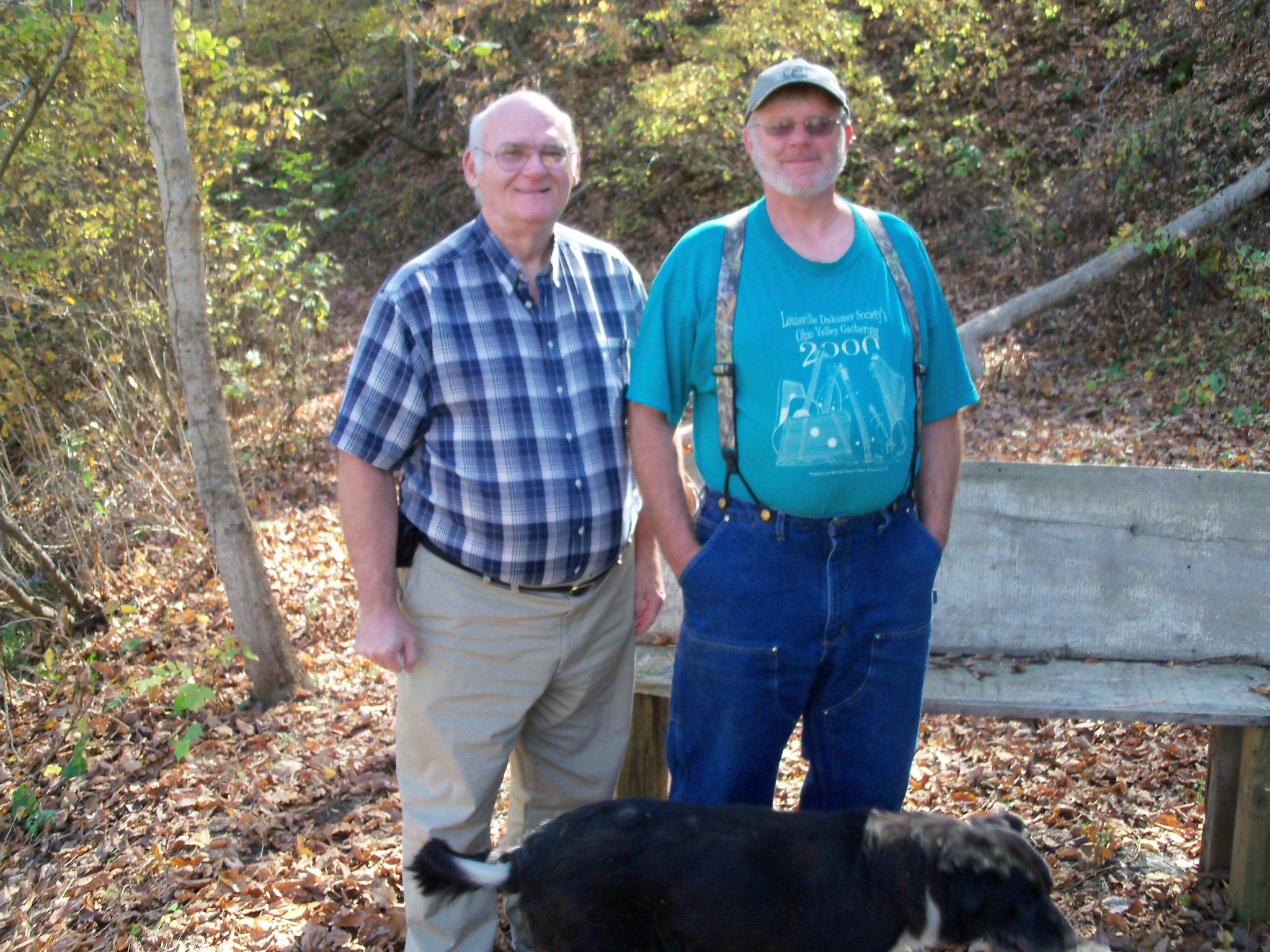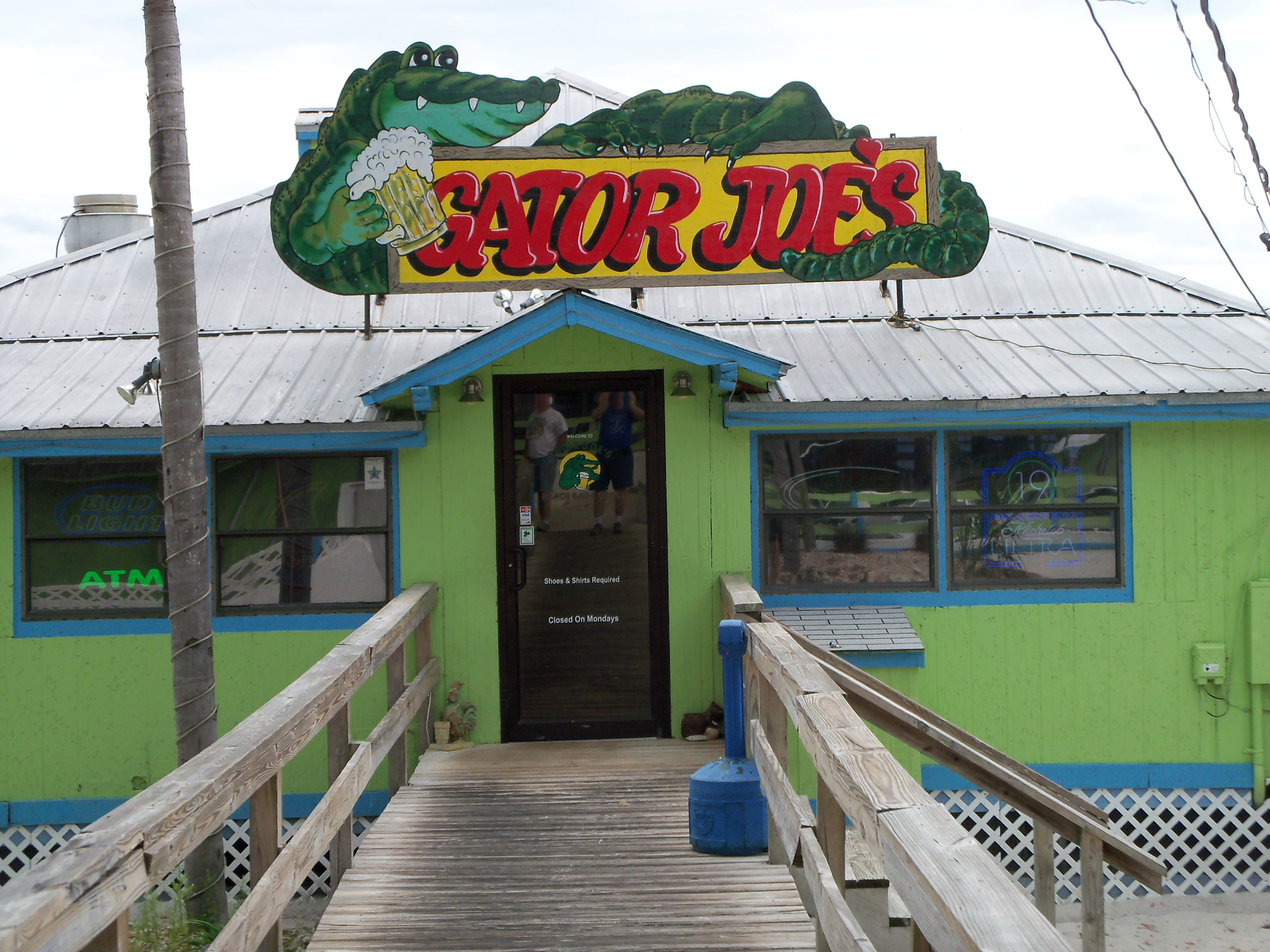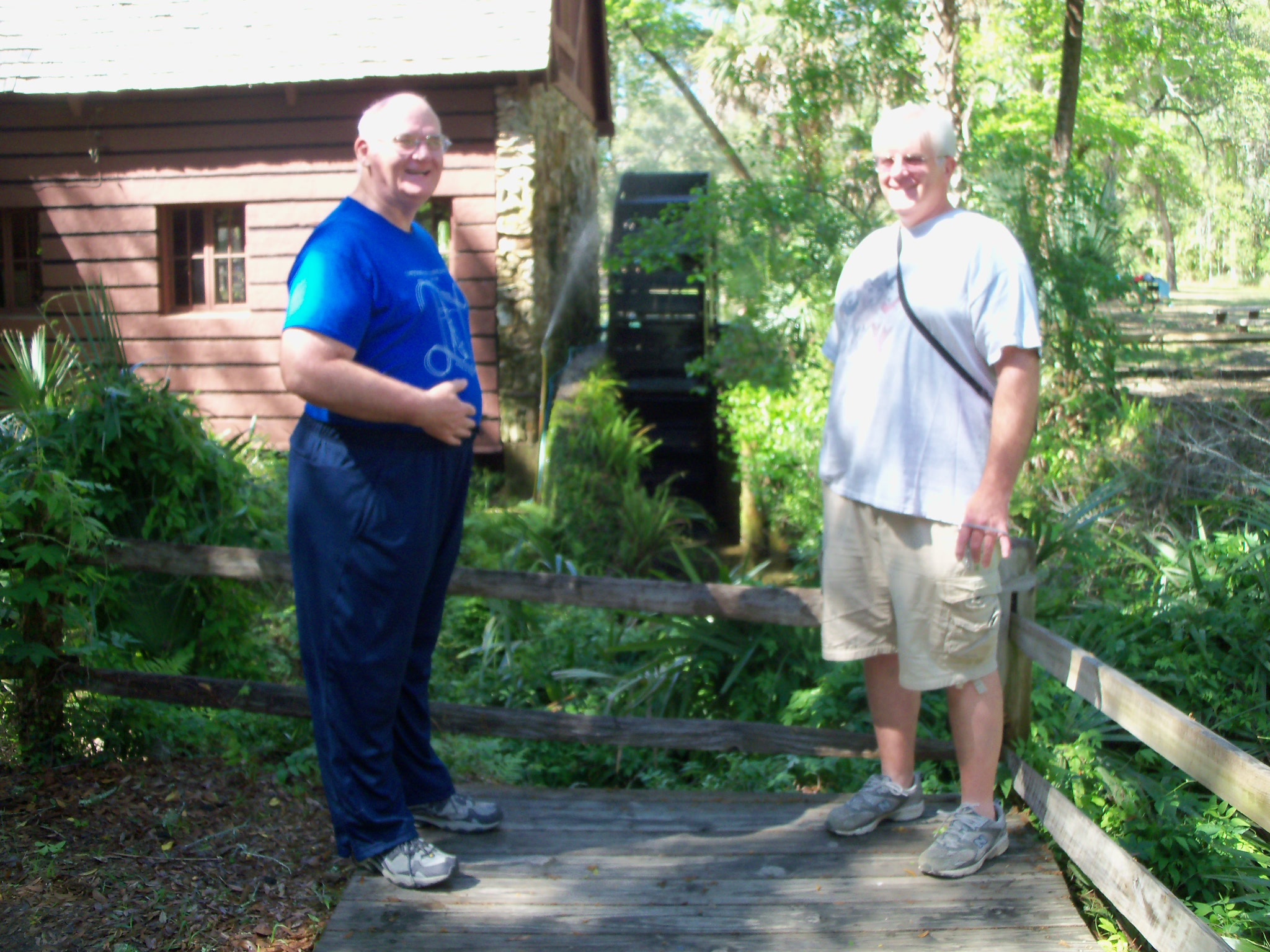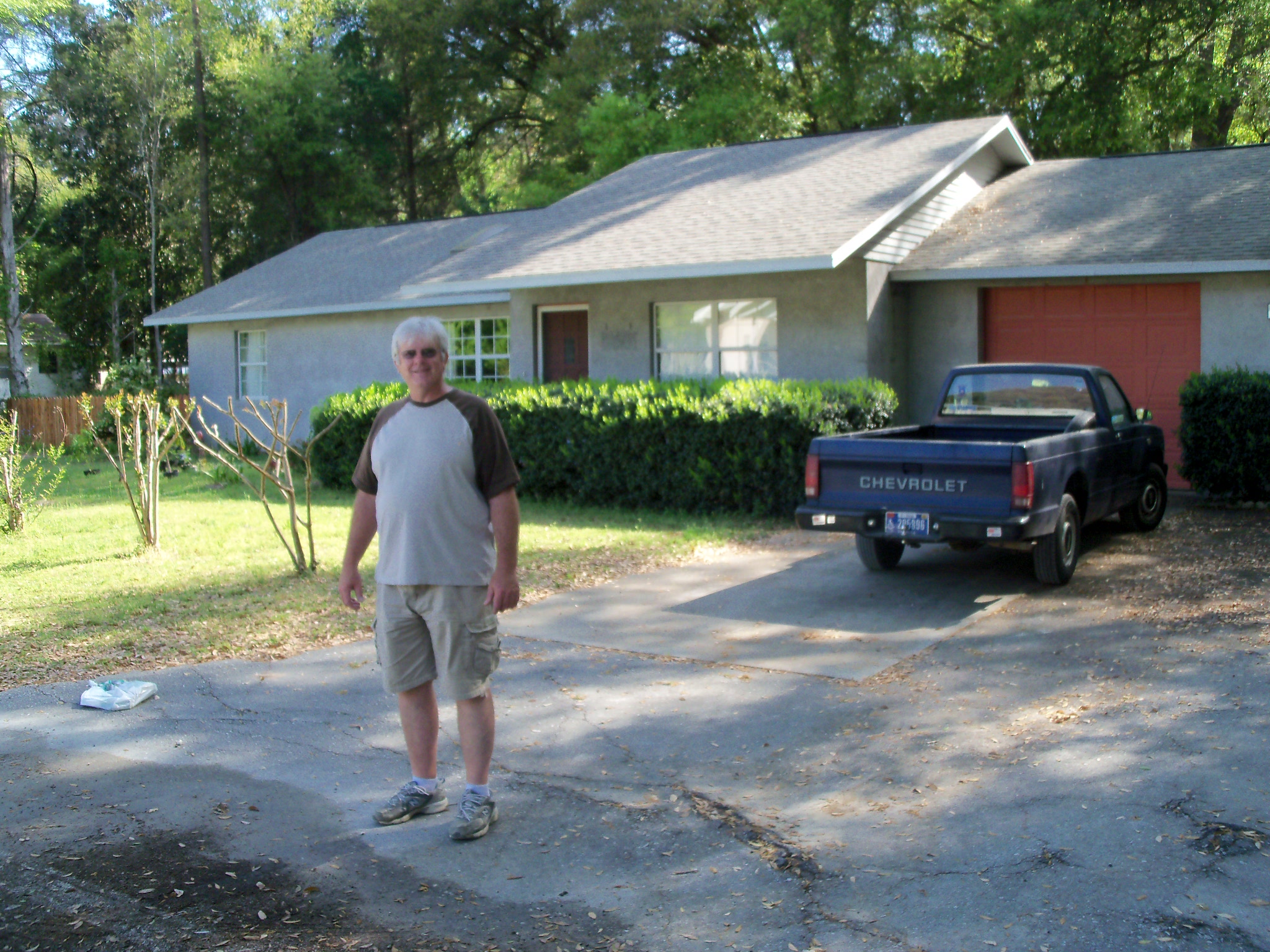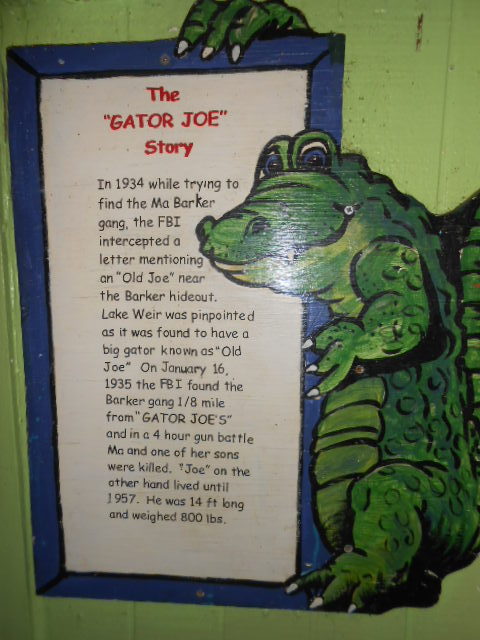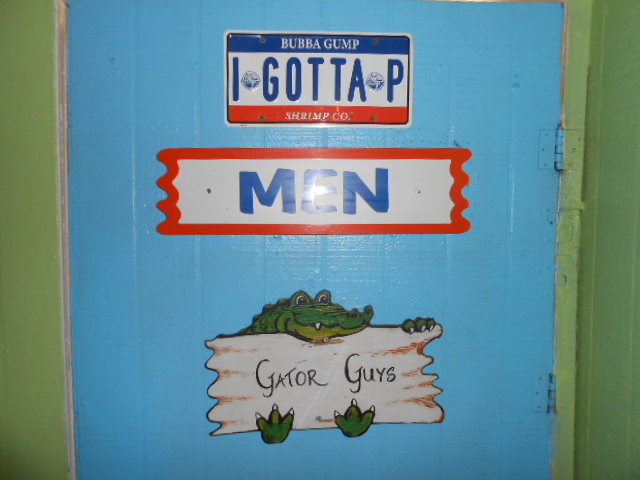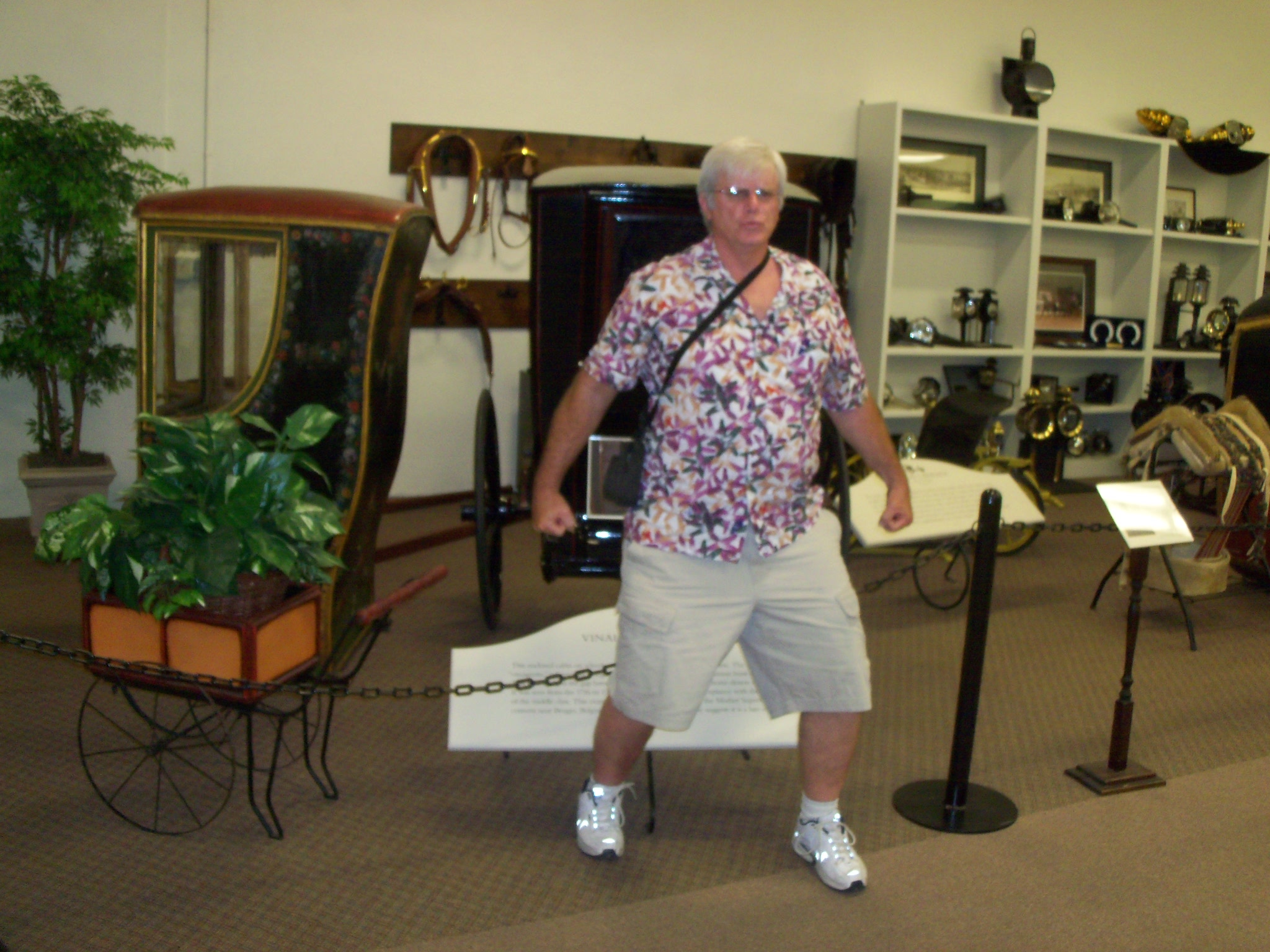 Gary, as he took my picture, called me a gorilla on a gorilla!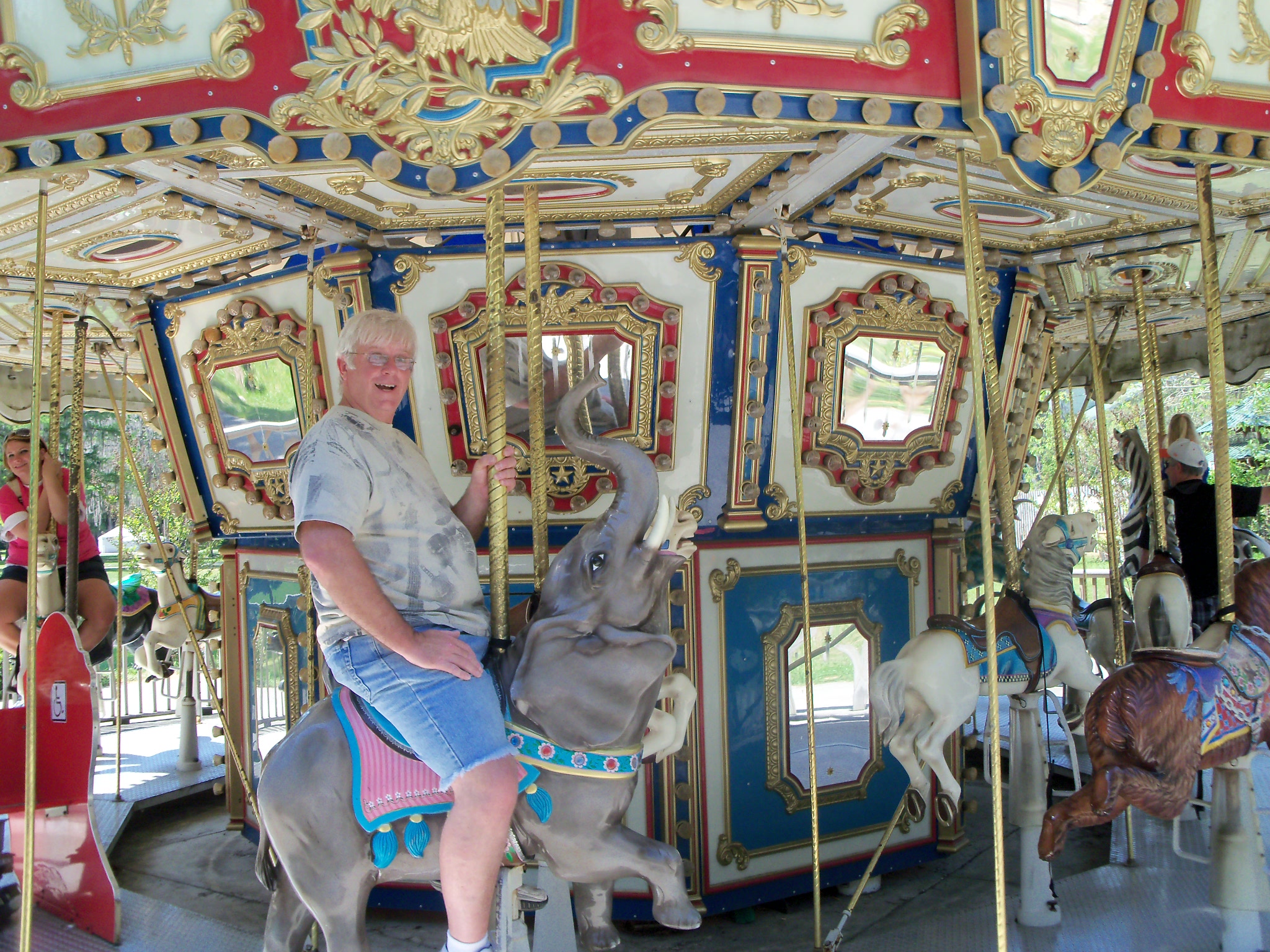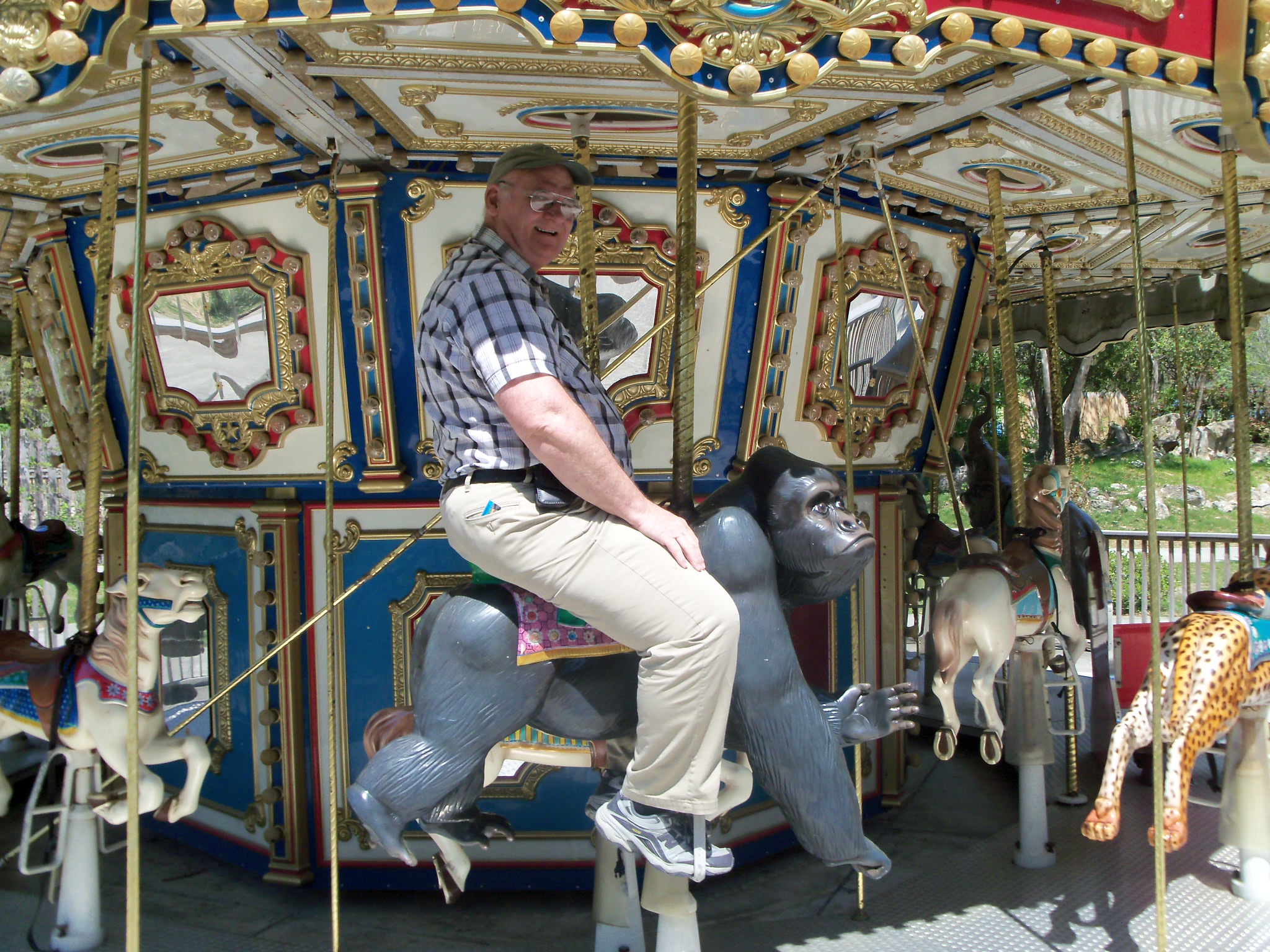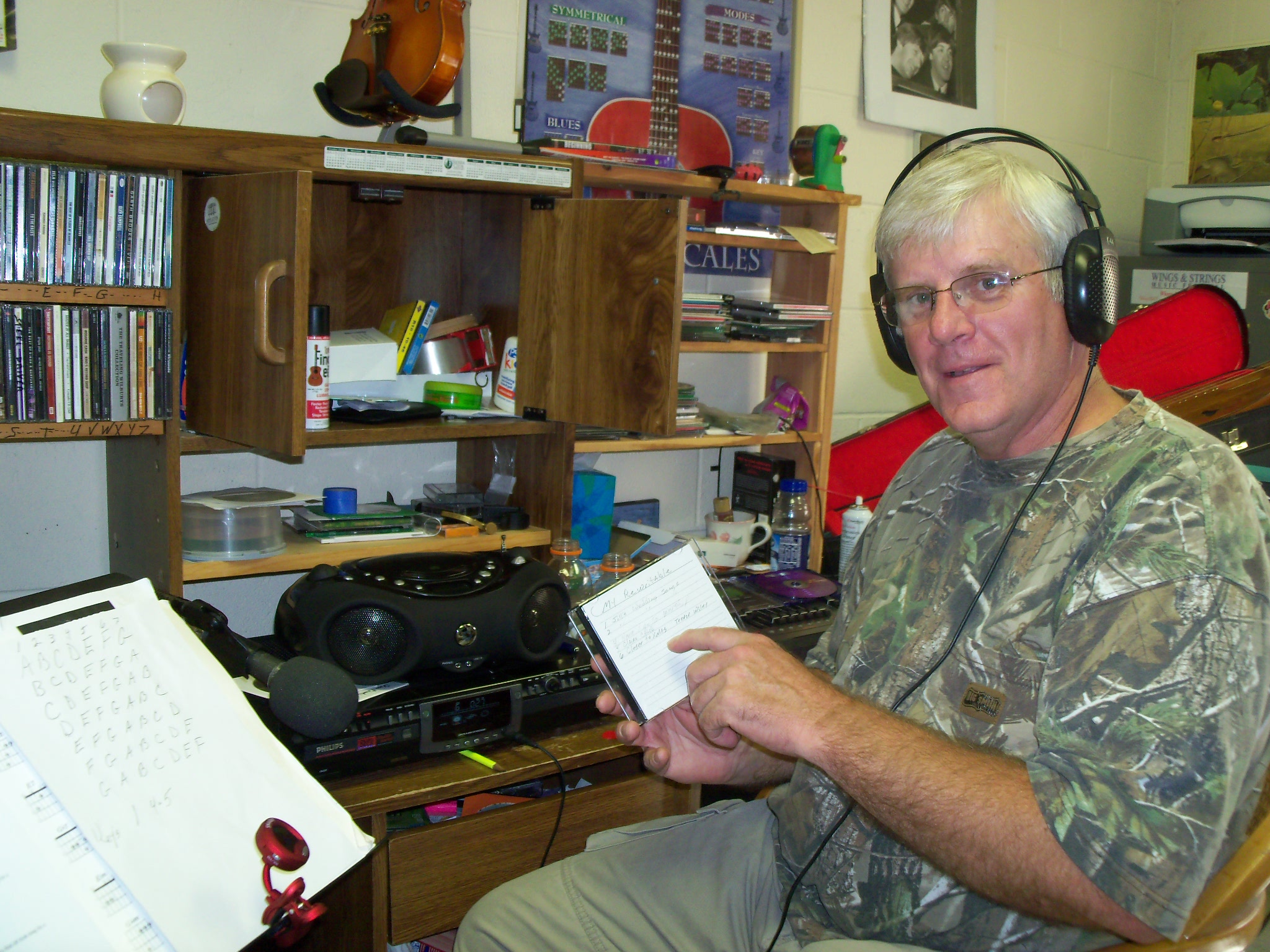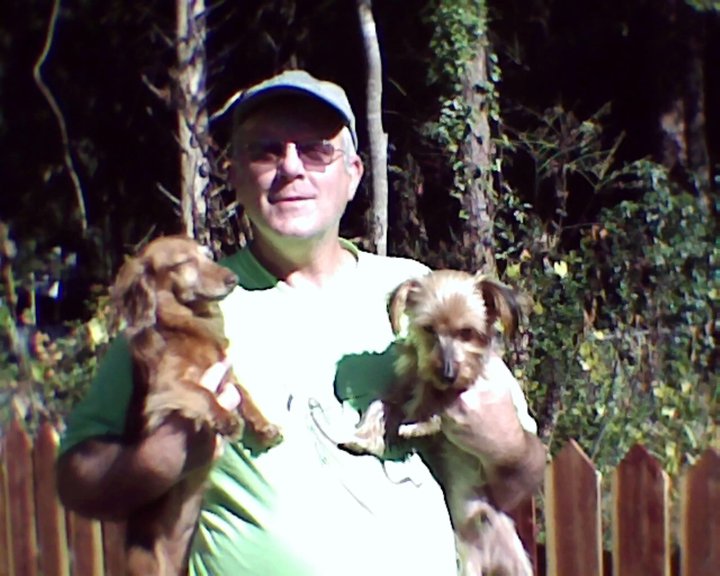 Gary & I snorkeling at Silver Glen Springs Florida: 
https://www.fs.usda.gov/recarea/ocala/recreation/recarea/?recid=37199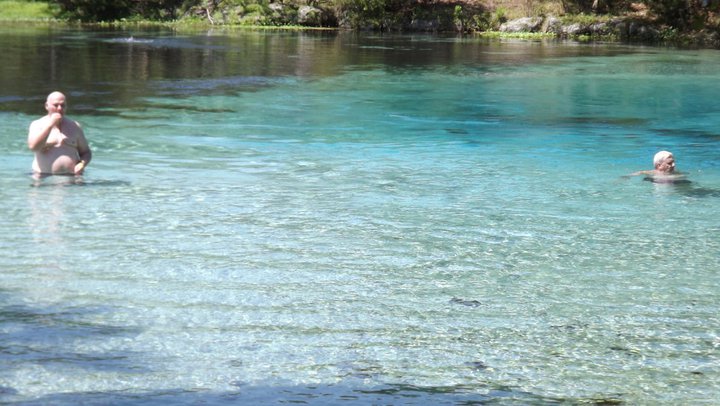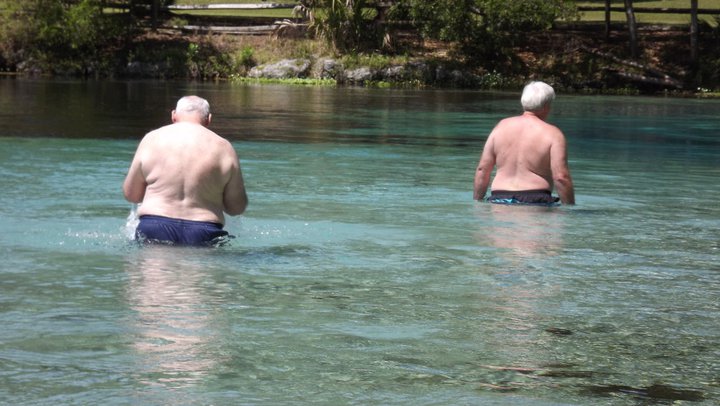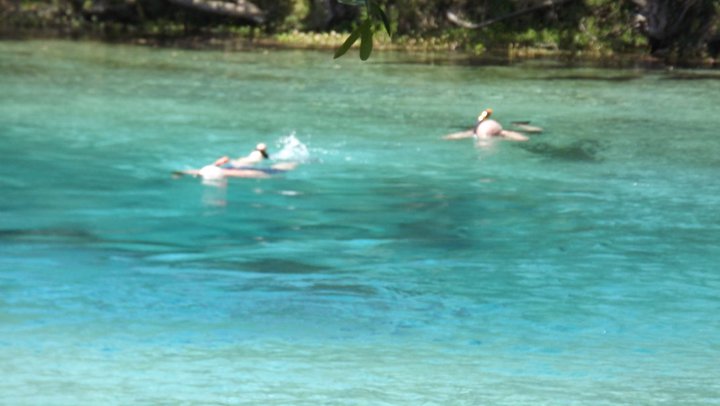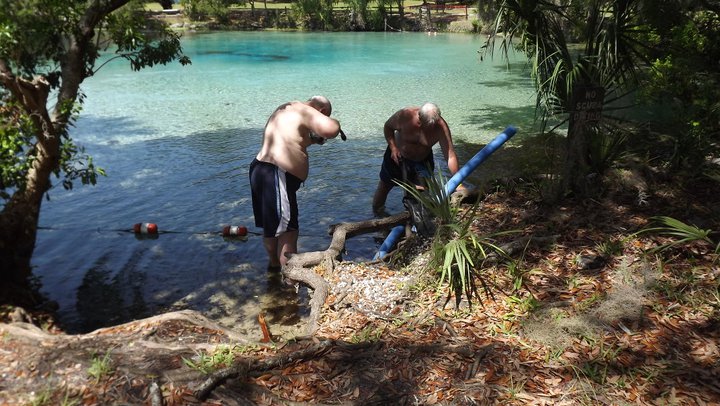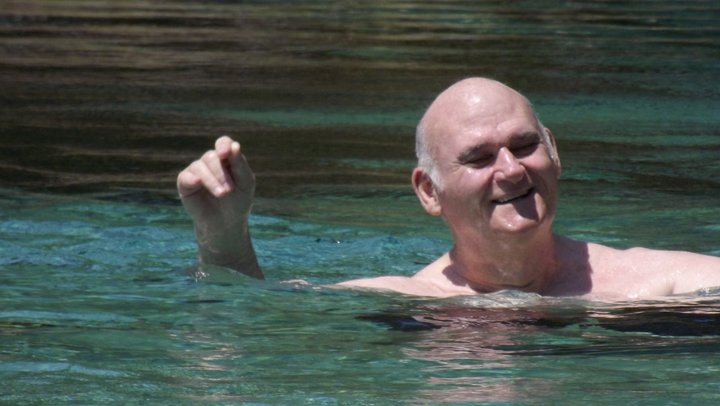 Yes, I am a master at snorkeling, on top of water and under...
this is me in Silver Glen Springs Florida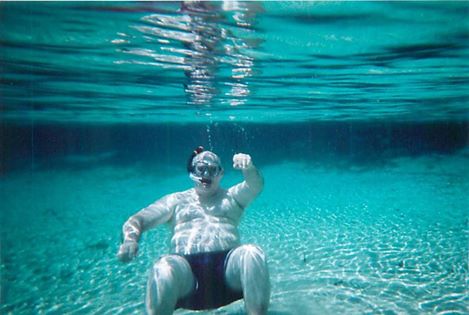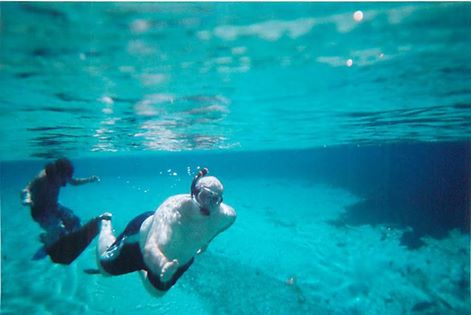 I first met Gary Davenport in the Corydon Dulcimer Society, and over time we became really good friends. We spent time in his home in White Cloud, Indiana and when I lived in Florida we did a lot of things together, particularly movies at the Villages, outings to Silver Springs where we saw 3 Dog Night perform as well as the Chinese Acrobats, snorkeling at Silver Glen Springs,and hanging out at his home in Ocklawaha. In 1935, Ocklawaha was the scene of a shootout between federal agents and Barker-Karpis Gang member Fred Barker. The agents fired about 500 bullets into the house, with roughly 250 shots fired in return, according to the after-action report of Special Agent in Charge Earl "E.J." Connelley. The fight ended in the deaths of Fred Barker and his mother Ma Barker. Often, the Ocklawaha Chamber of Commerce puts on a reenactment of the event in his home in Oklawaha, Florida. Gary & I did have many wonderful experiences: my picking oranges in his back yard, trips the Dam Diner, absolutely yummy food, and many excursions to The Villages for movies and great food.

Senior Retirement Villages, called Florida's Friendliest Hometown, pop 122,460 in 2019
Golf Carts & Trolleys are the means of transportation around the Villages.
https://www.youtube.com/user/TheVillagesFlorida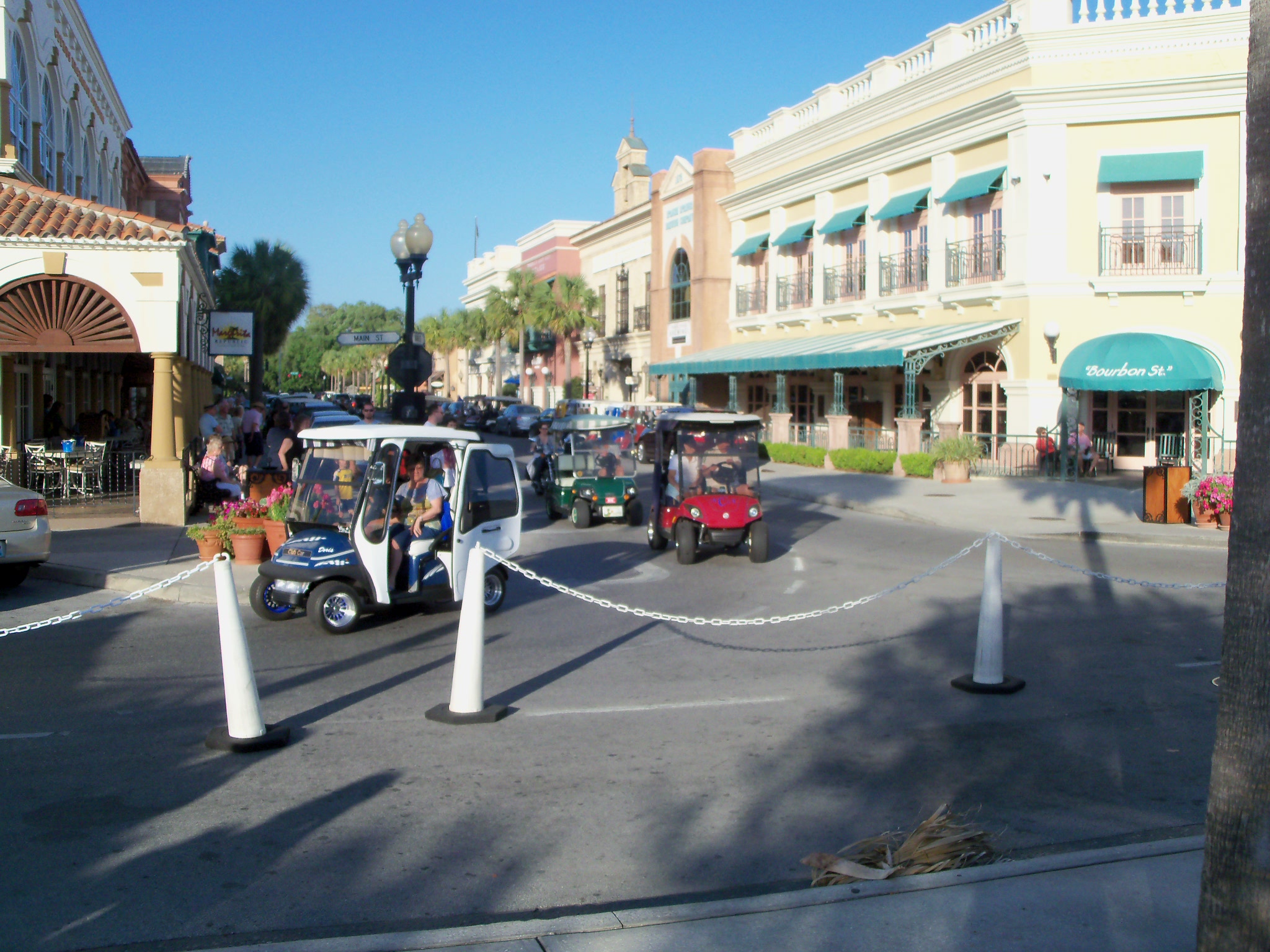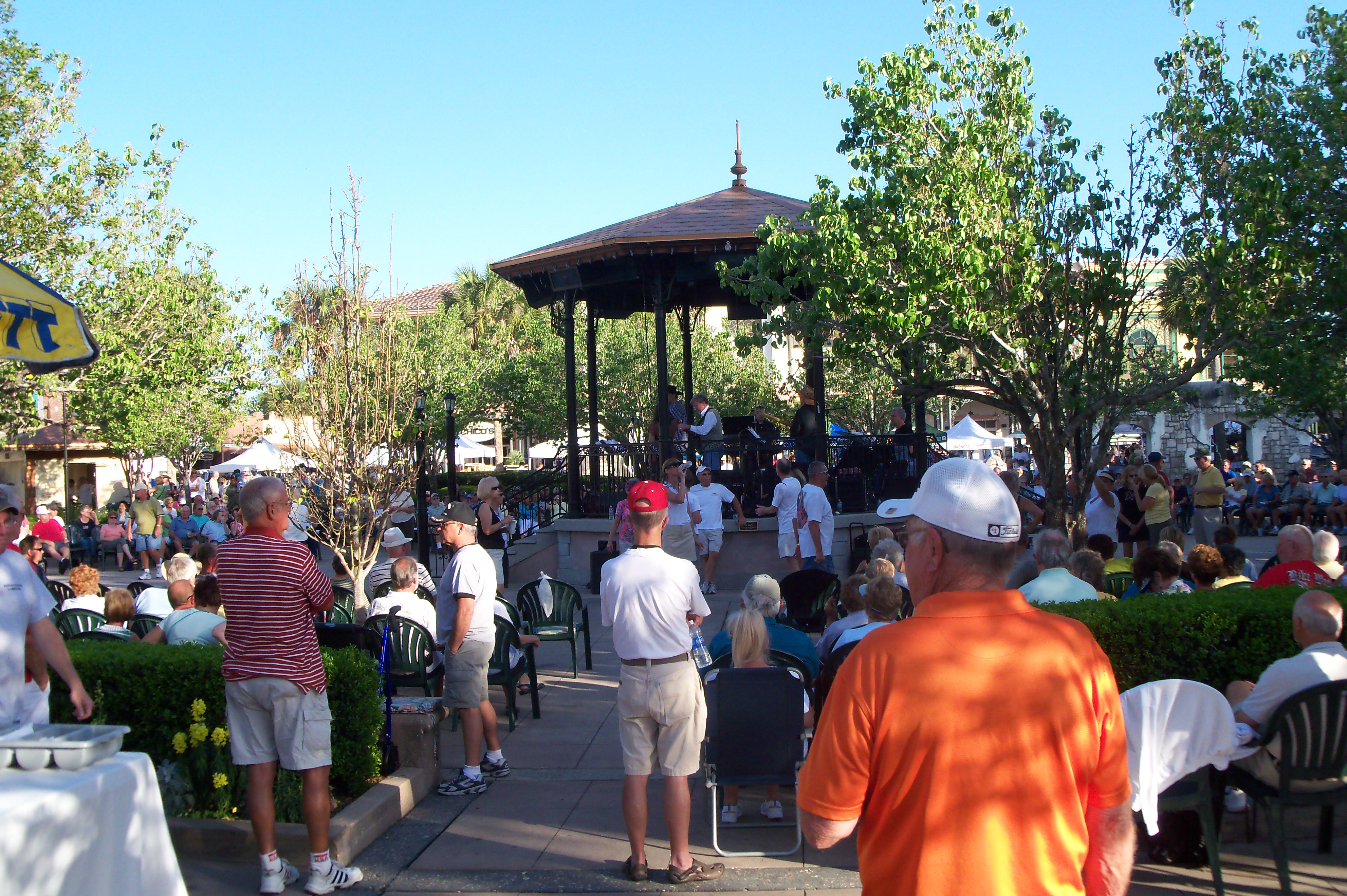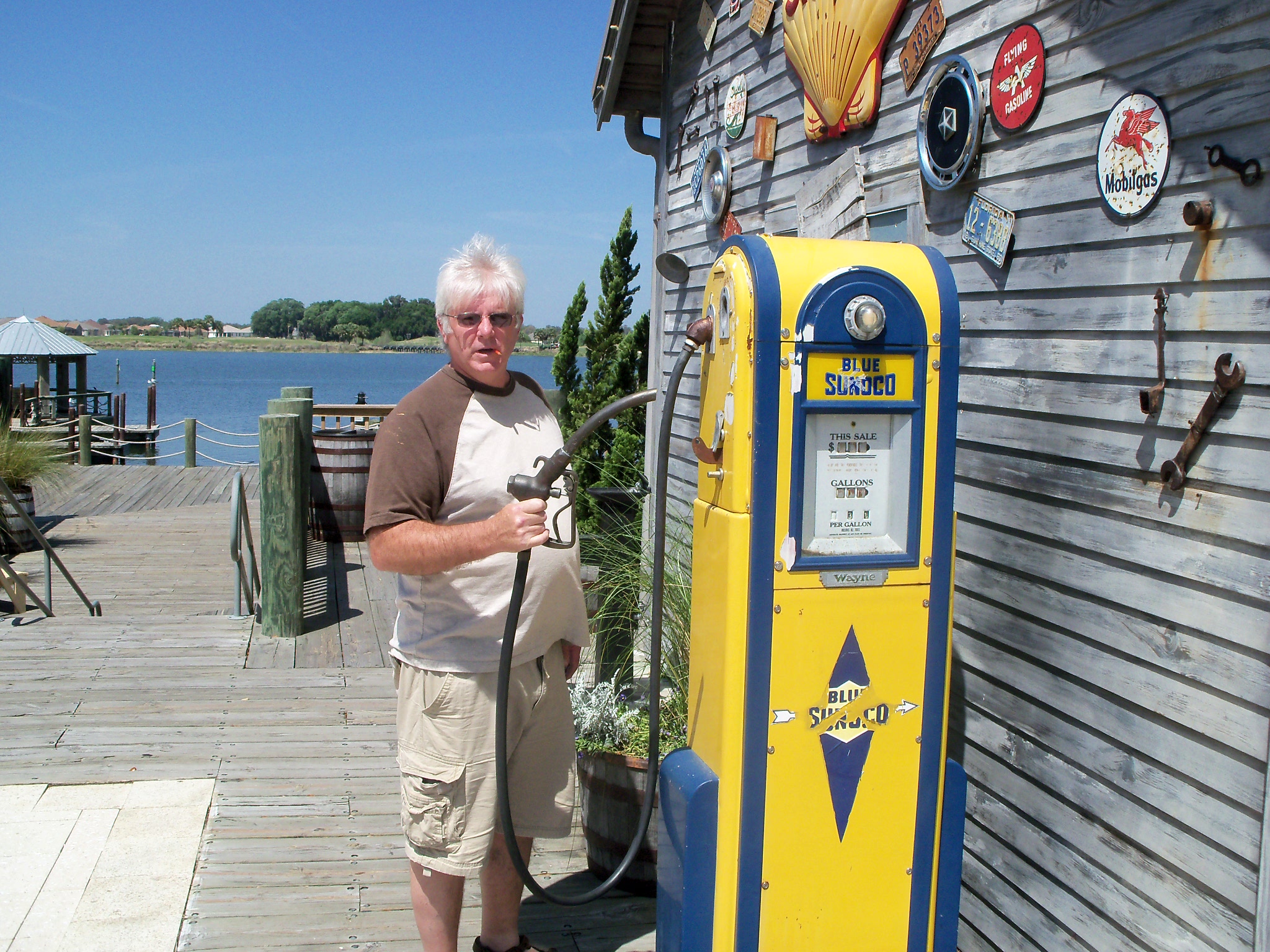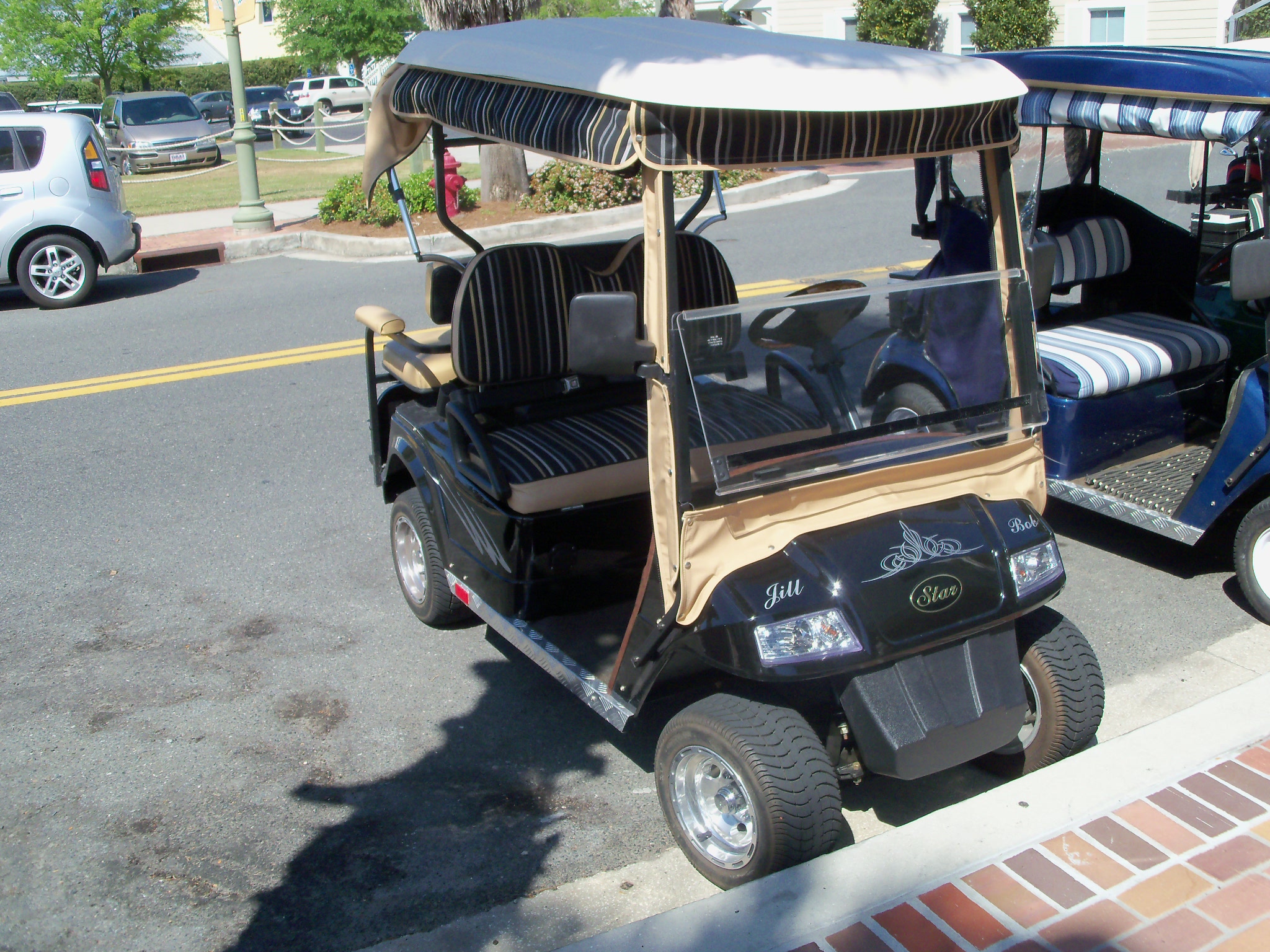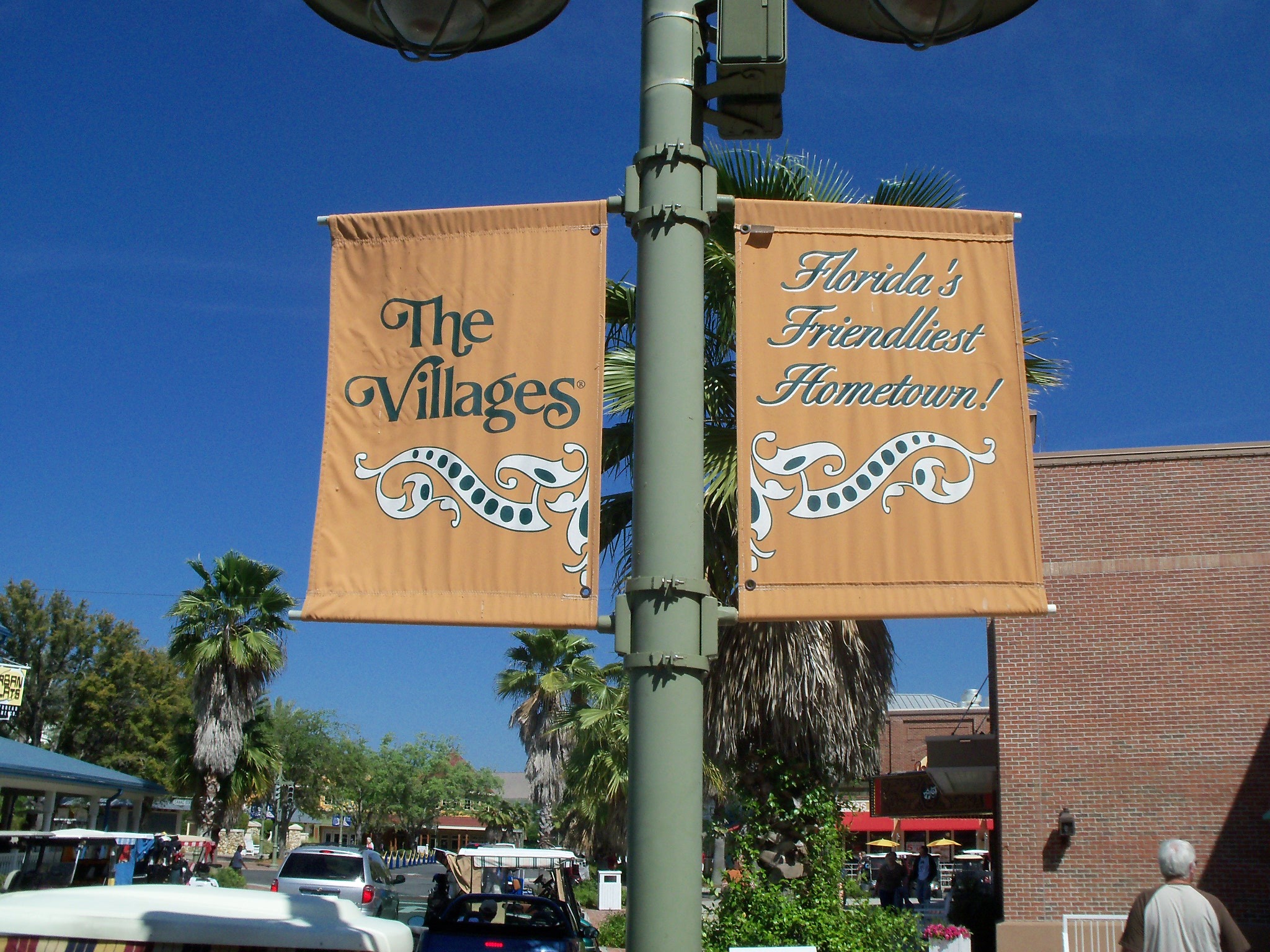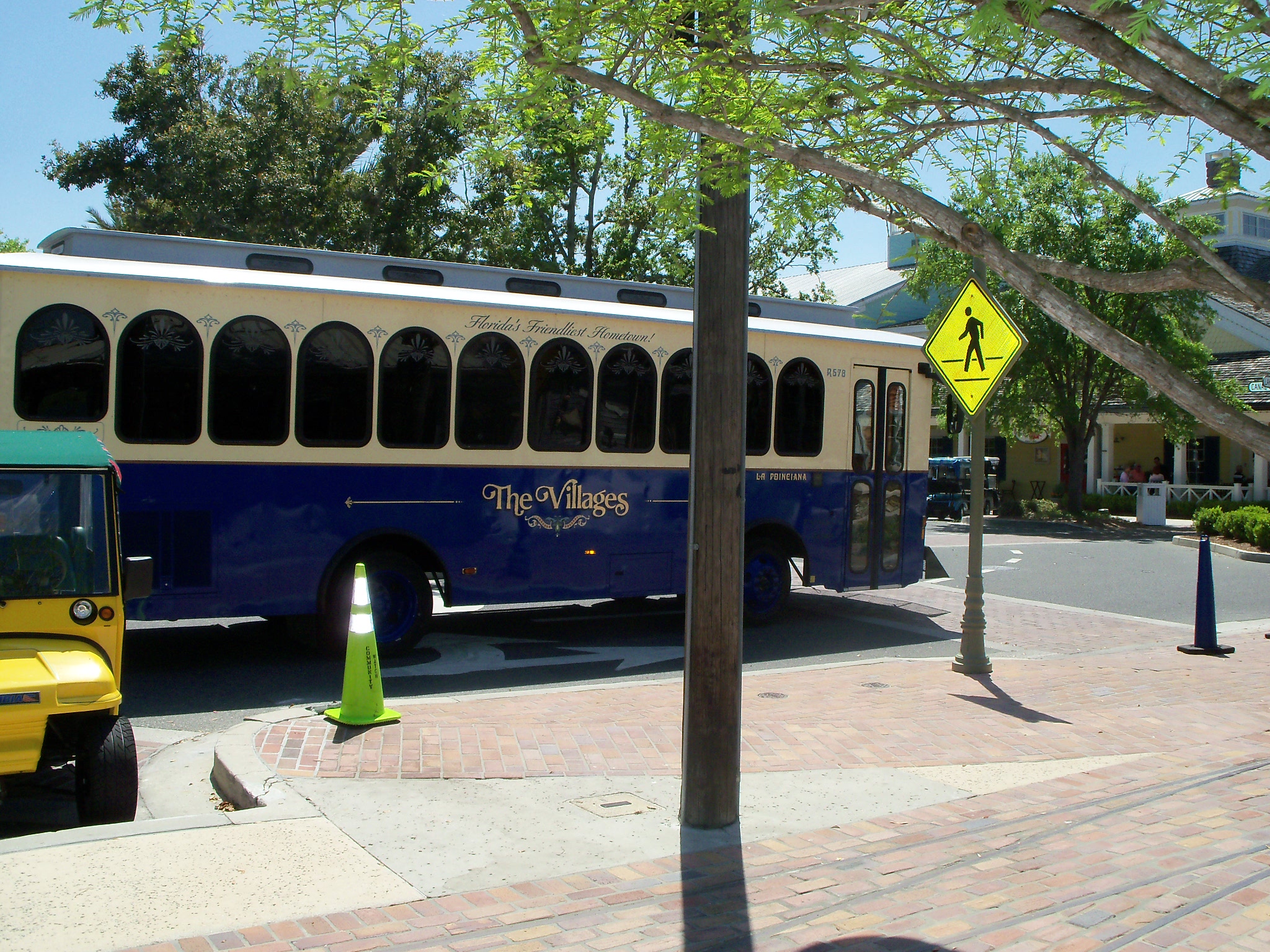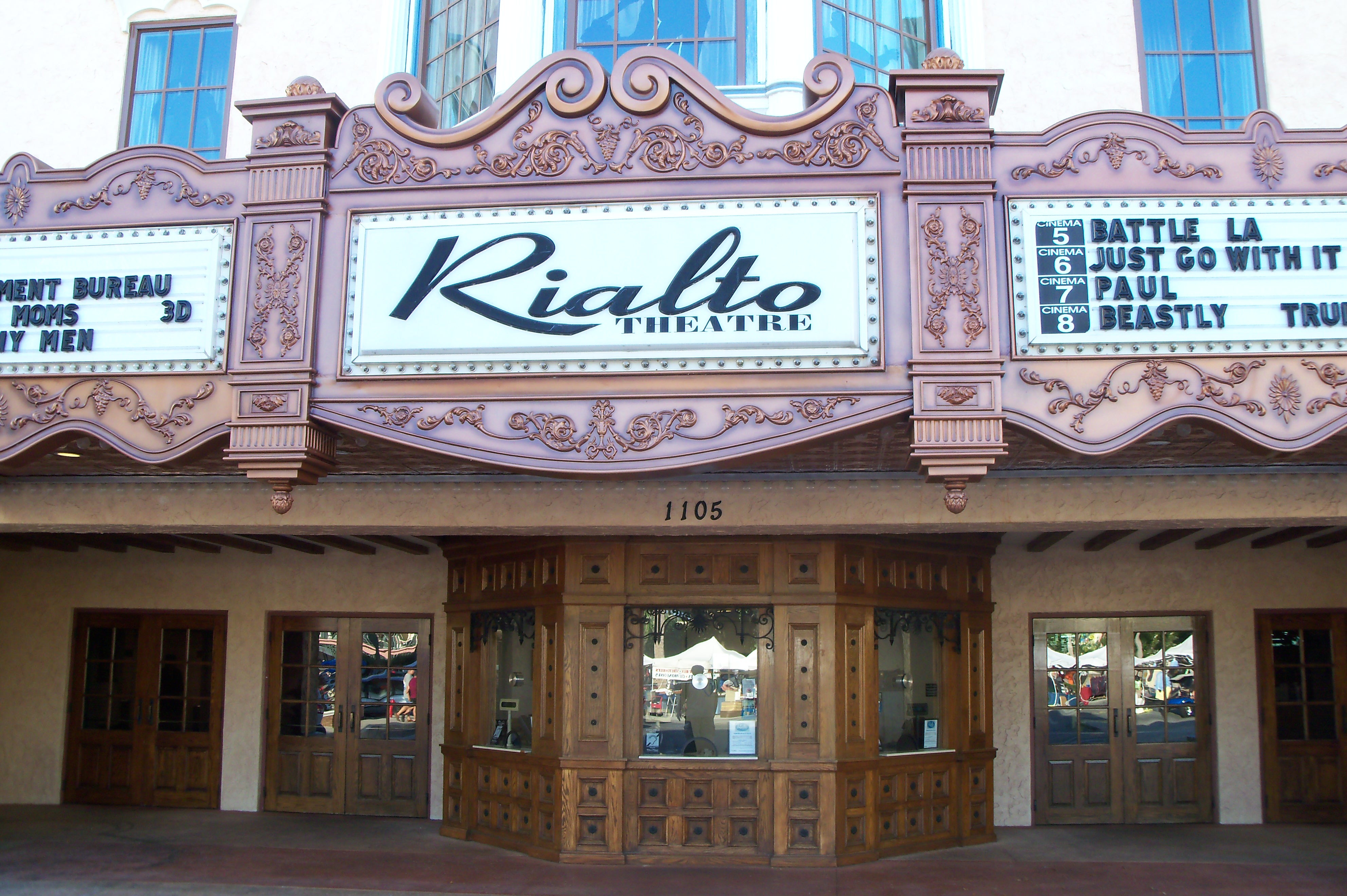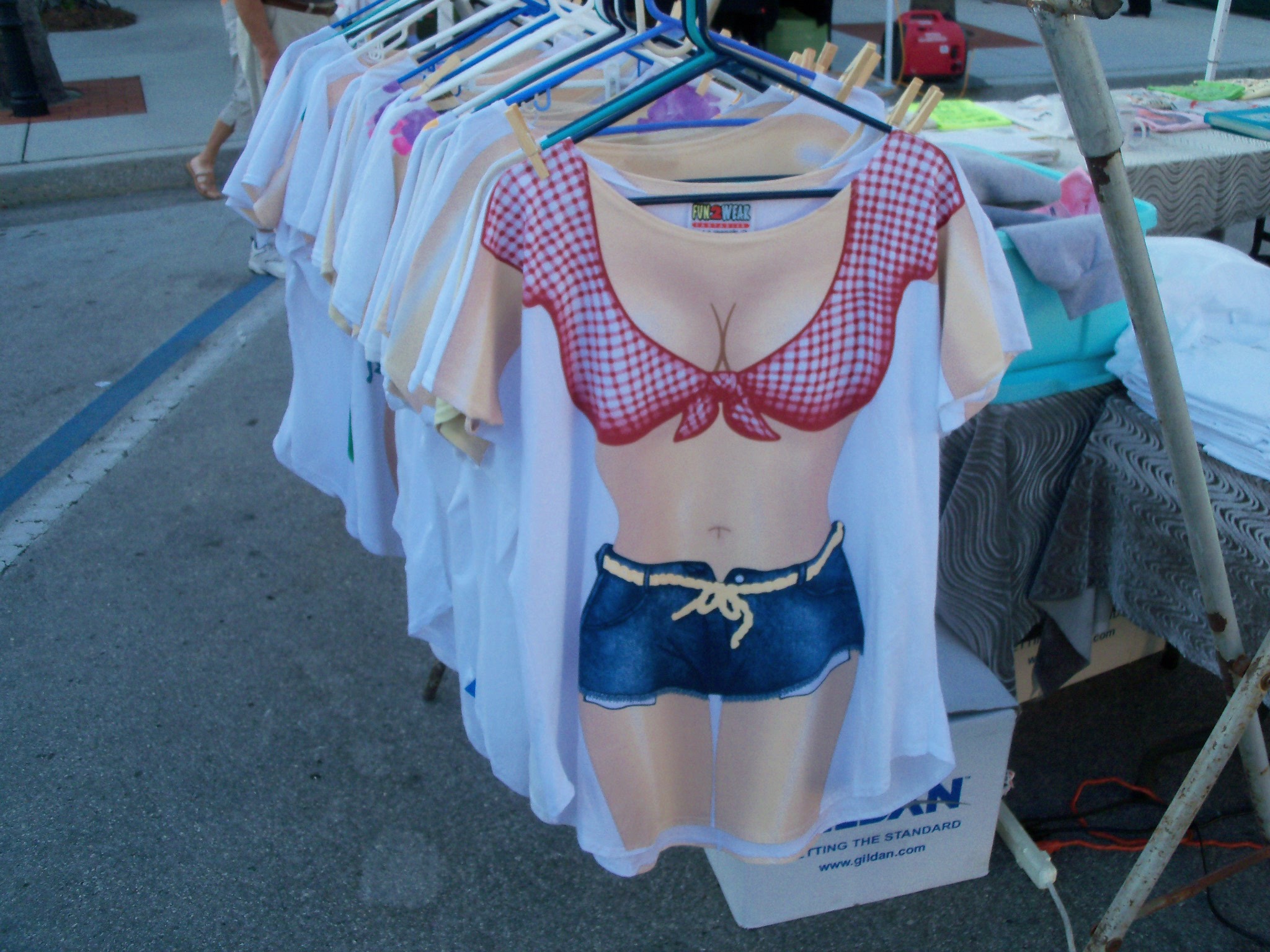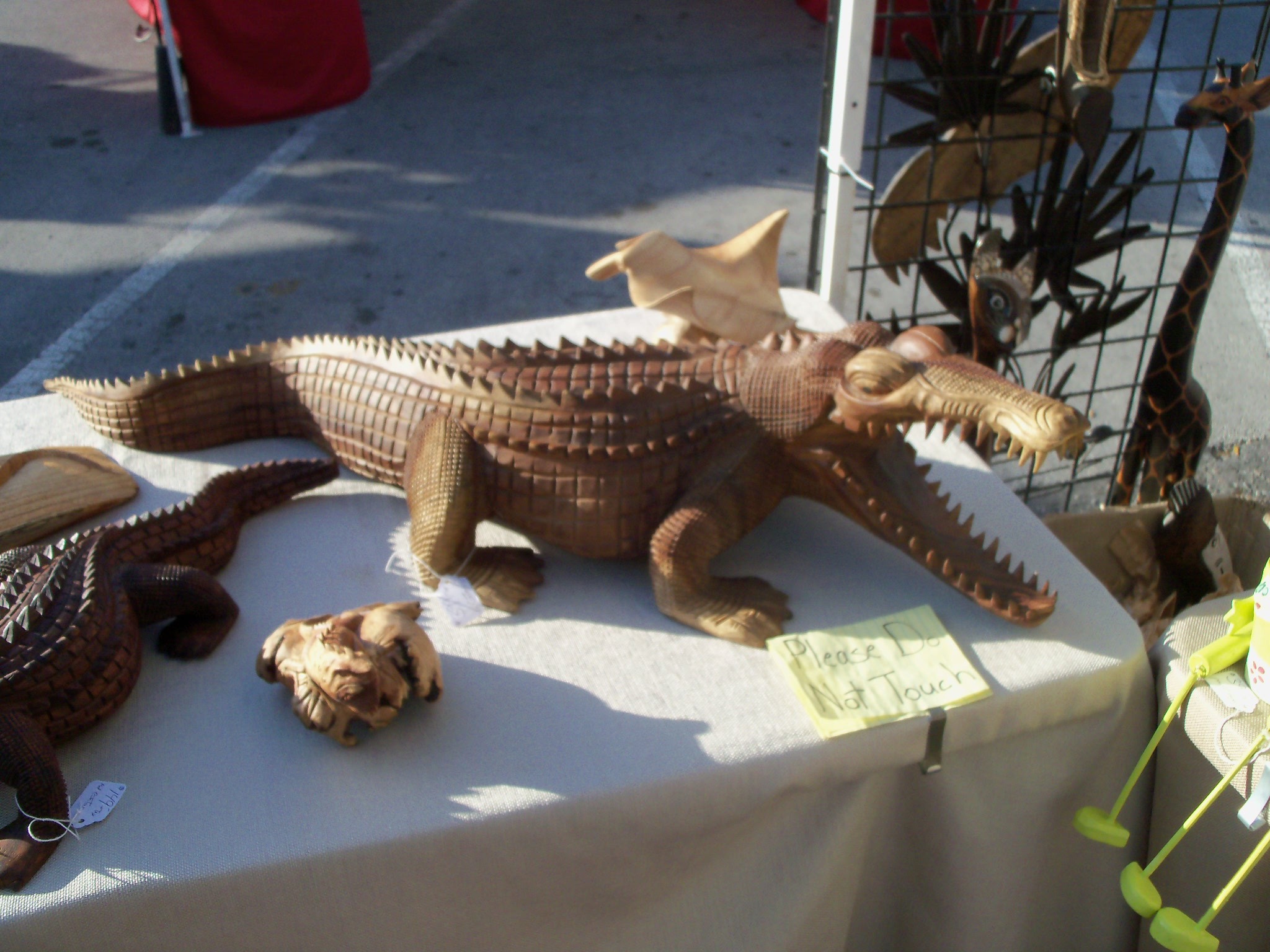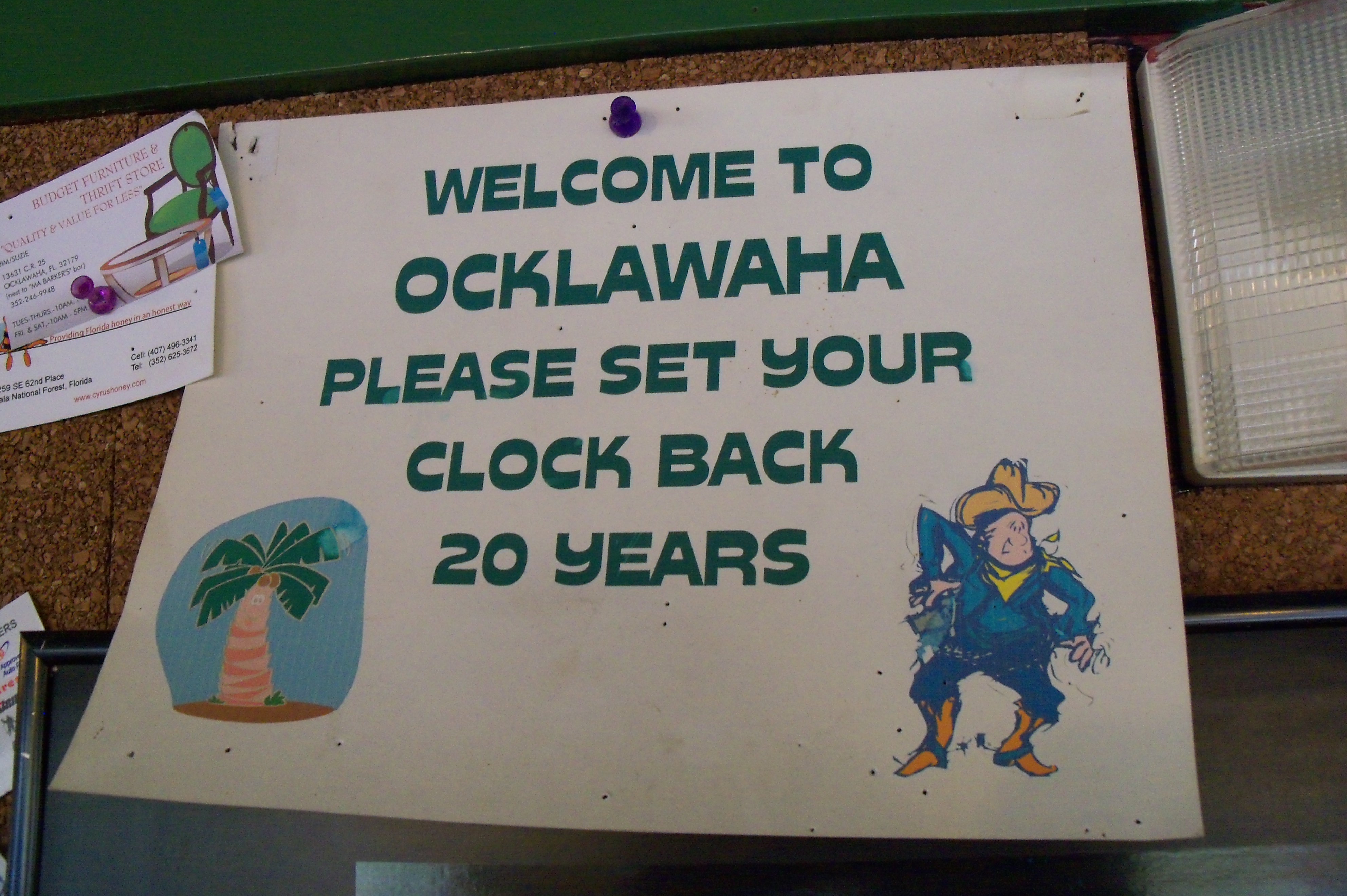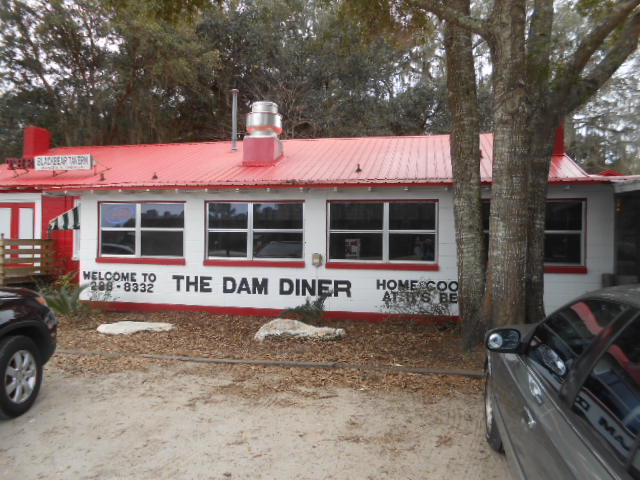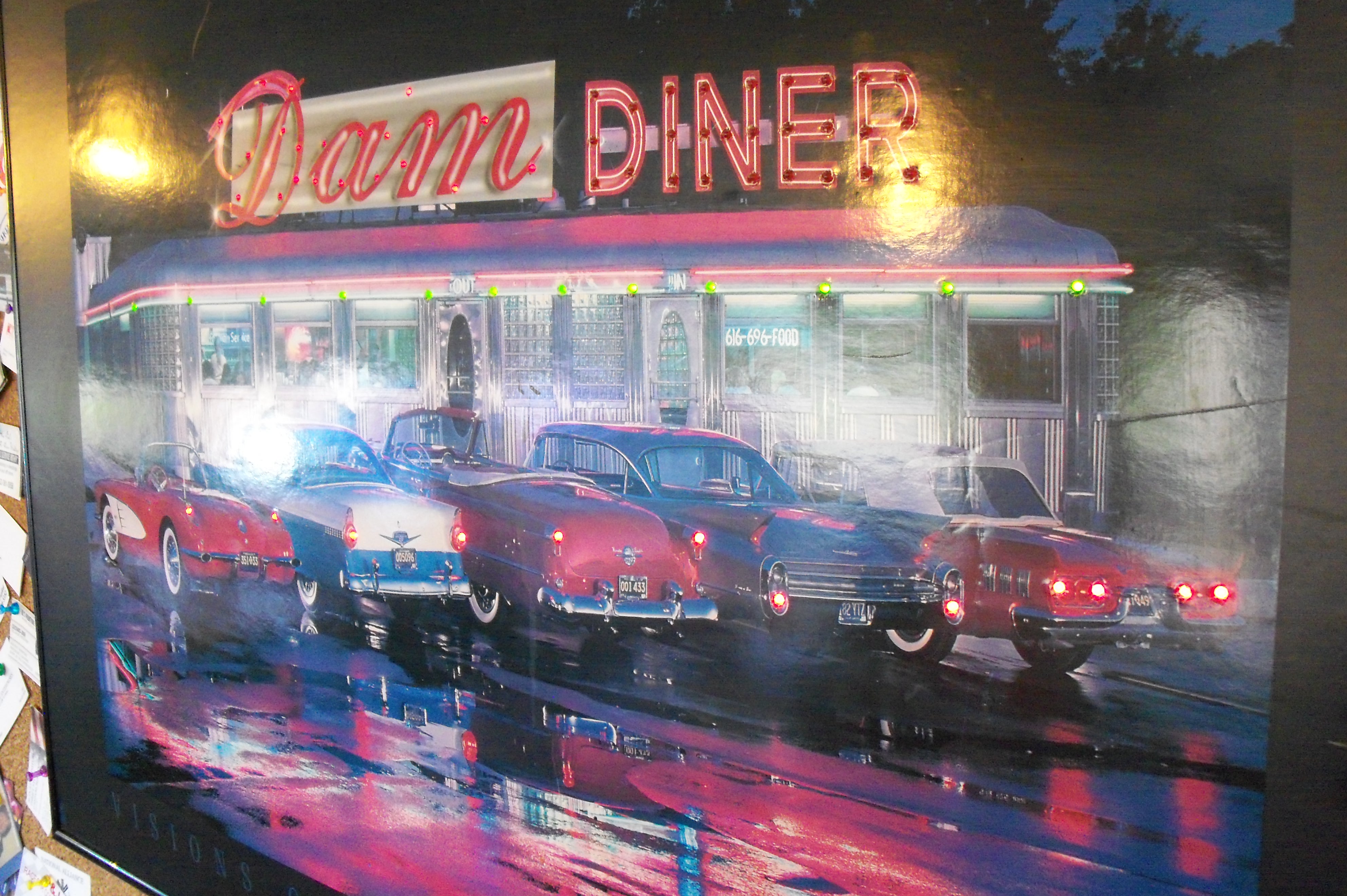 and a visit to Nok's Treasures, located across the road from Dam Diner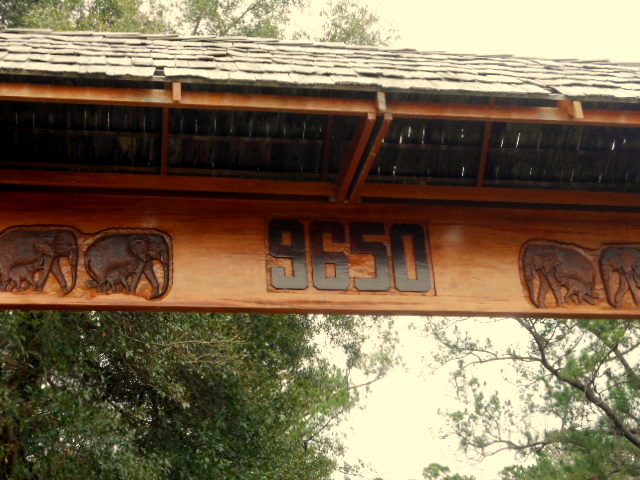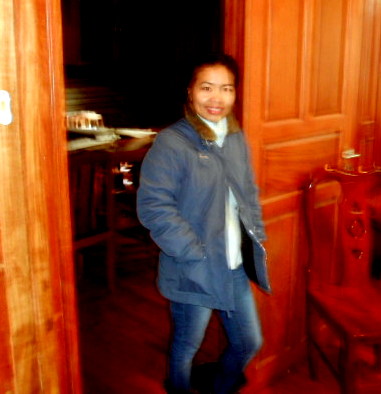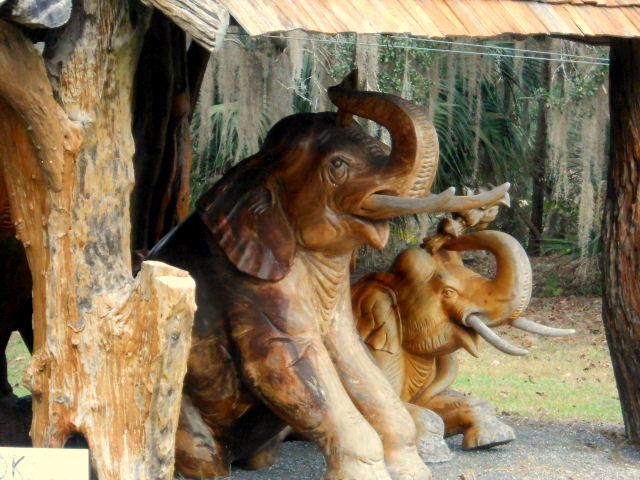 You can see my Nok's Treasures photos in my google file: 
https://photos.app.goo.gl/KPnw6C7gC9hqXn9L7
💕   💕    💕    💕    💕    💕    💕    💕    💕
💖Marlene Broderick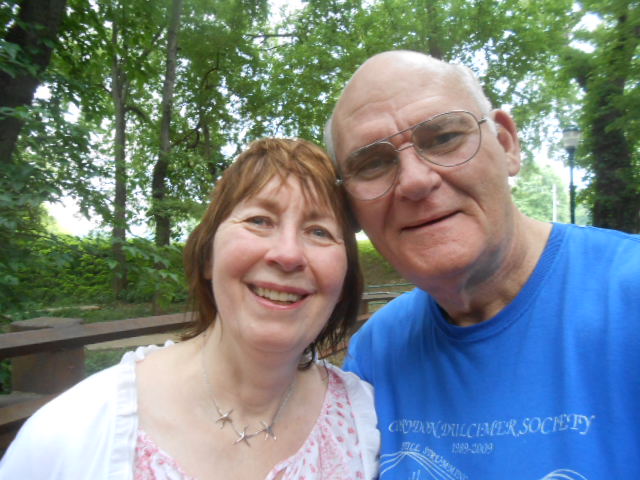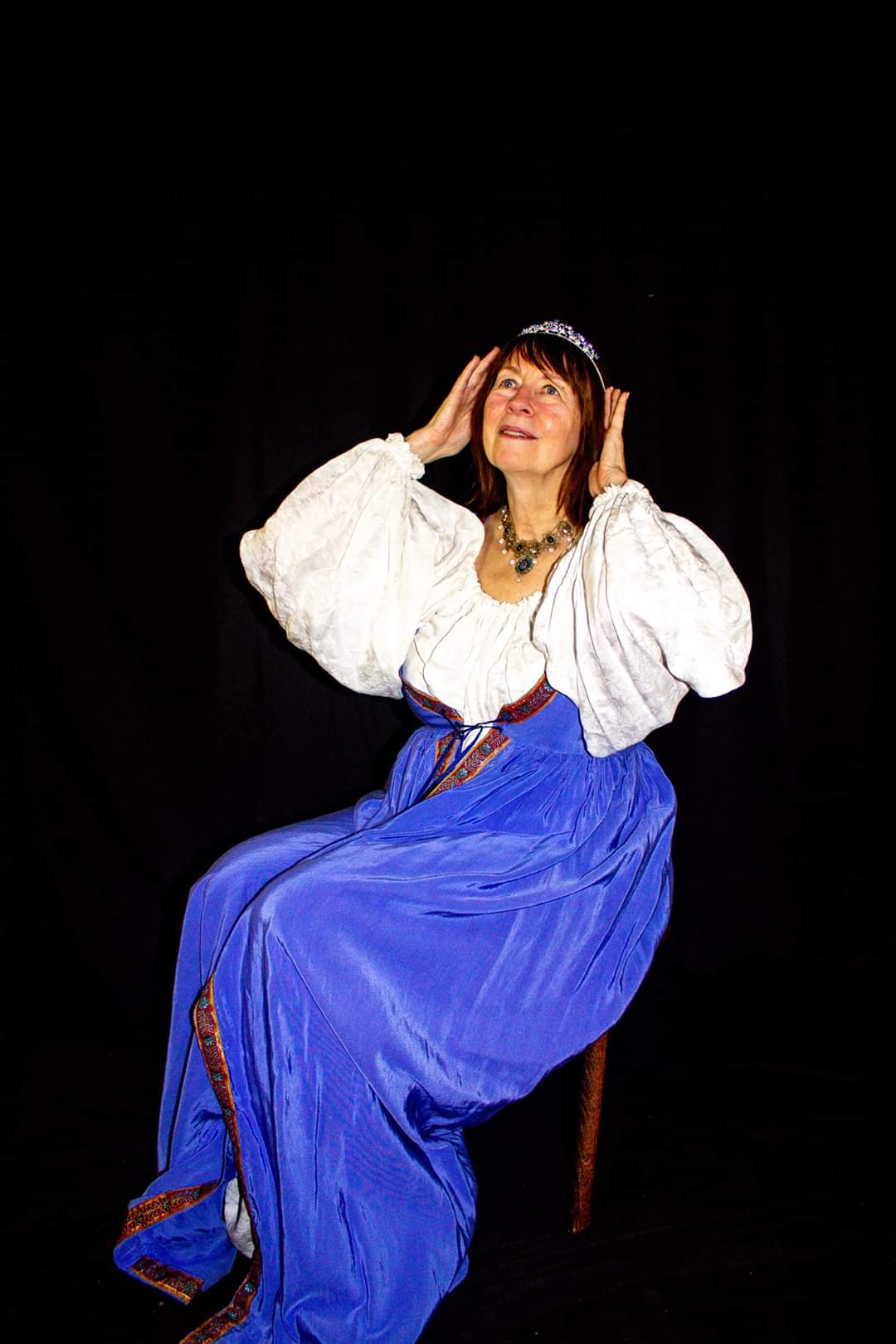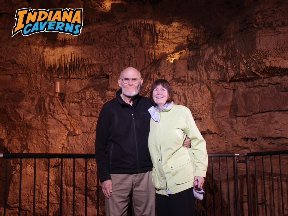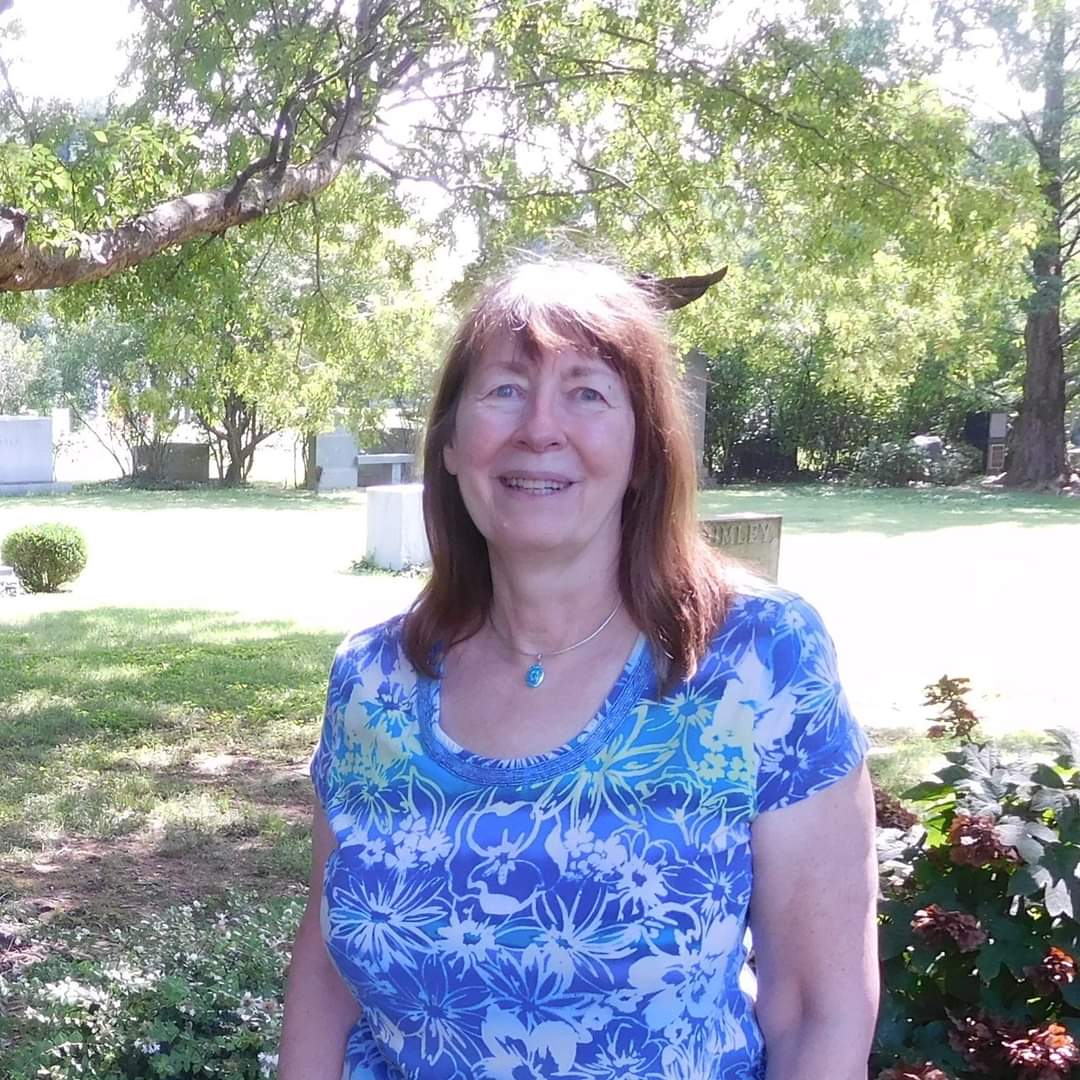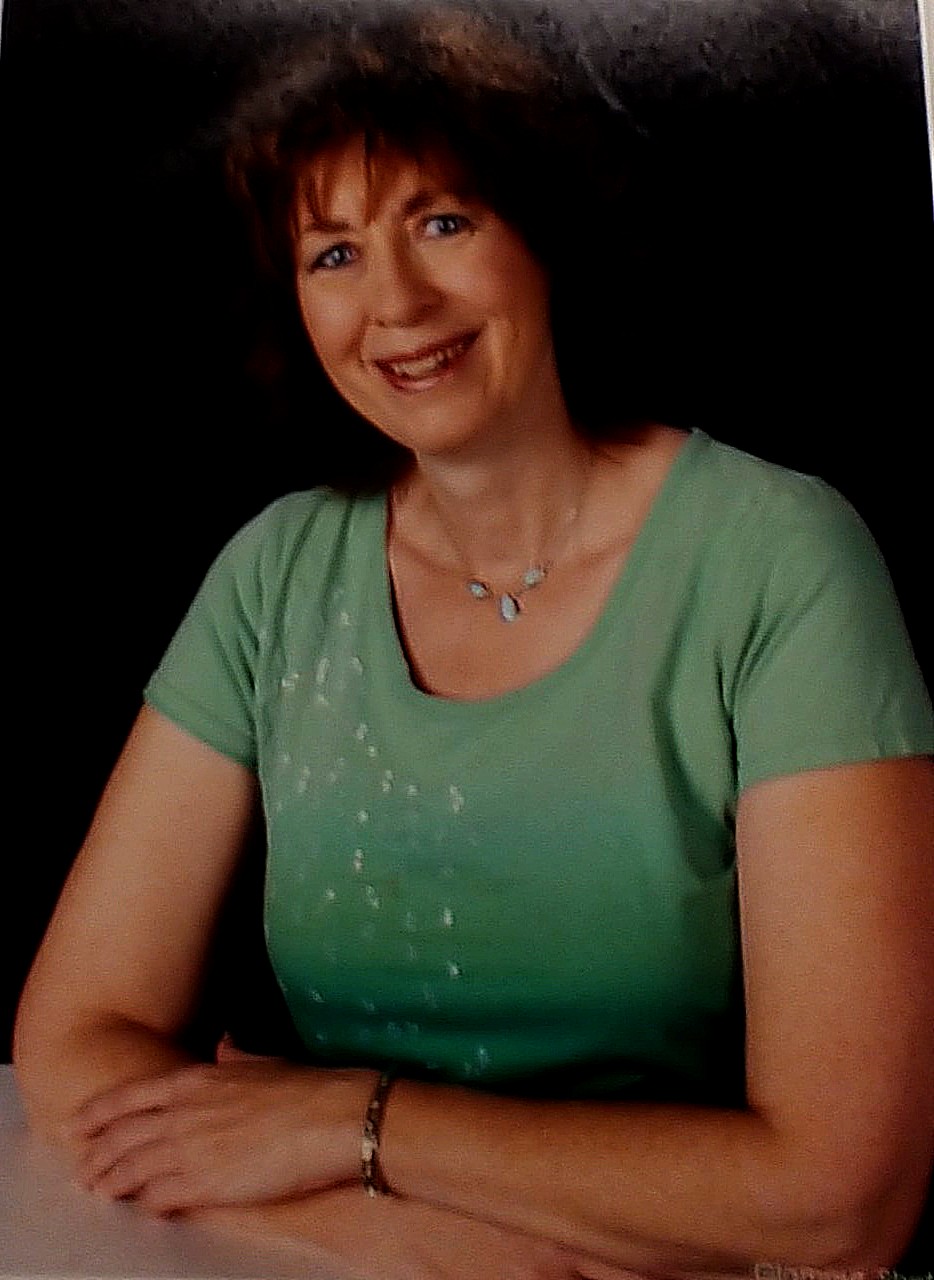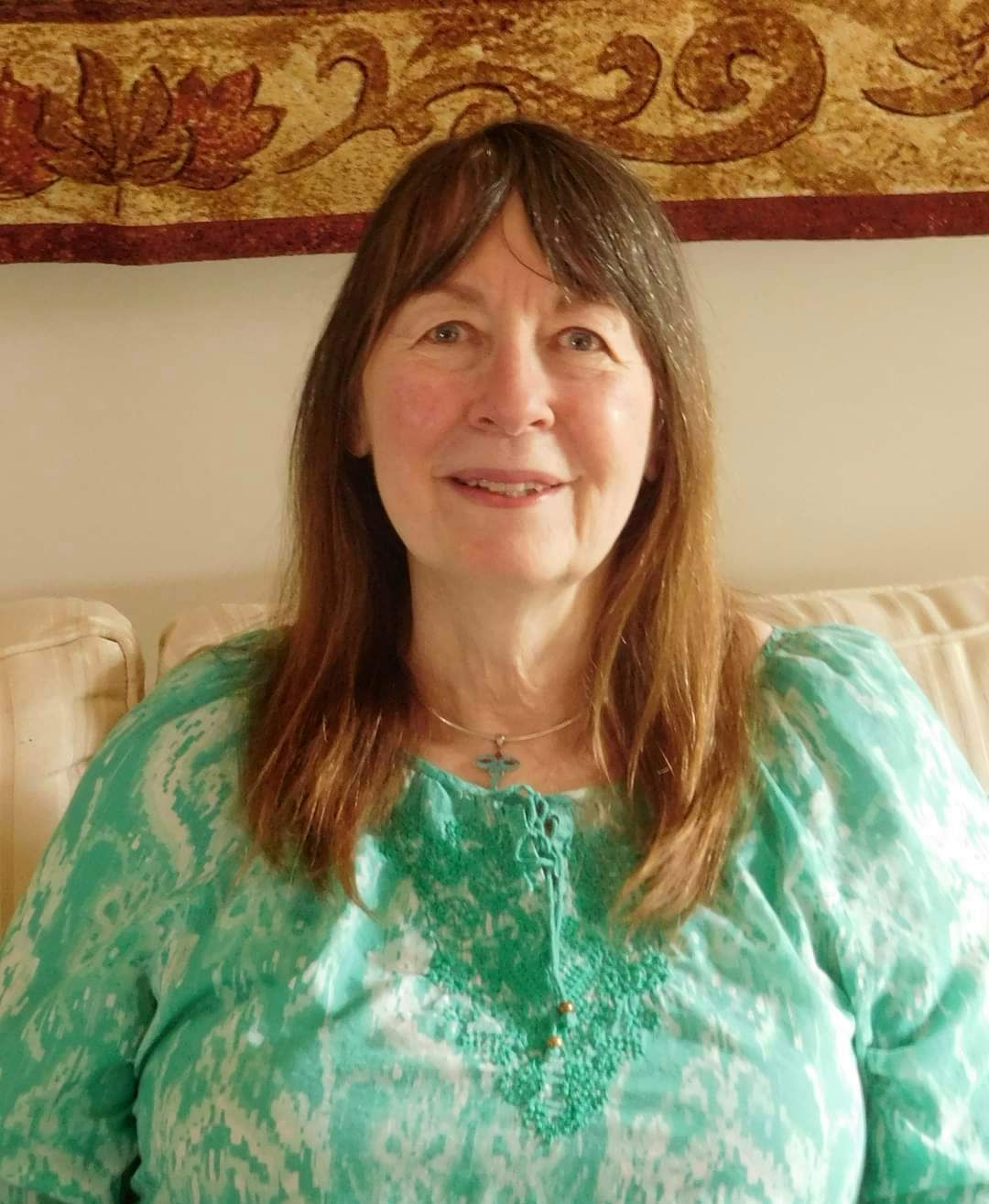 My Kentucky friend Marlene Broderick, so gifted in calligraphy and illumination, playing the dulcimer & psaltery is a long time member of the Society of Creative Anachronism. http://www.sca.org/ She is a world traveler and would always brought me back a gift to treasure as she shared the experiences and pictures of her travels.  I wrote many poems including Skylark Songs about her because I knew she appreciated them, being a poet herself. We share that in common along with our love of music, and most of all we very much enjoy being together and doing things together.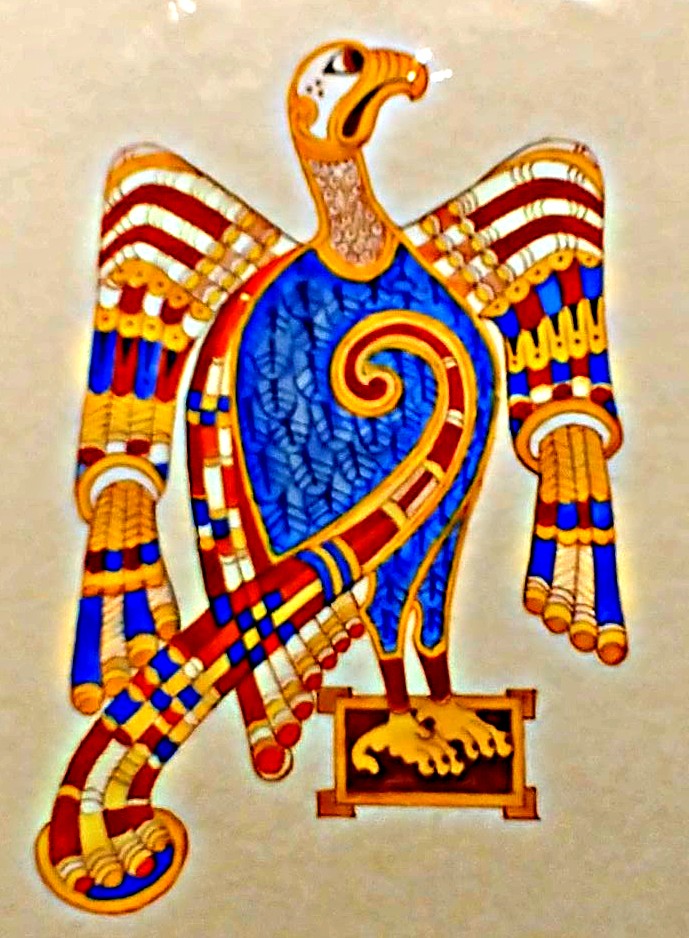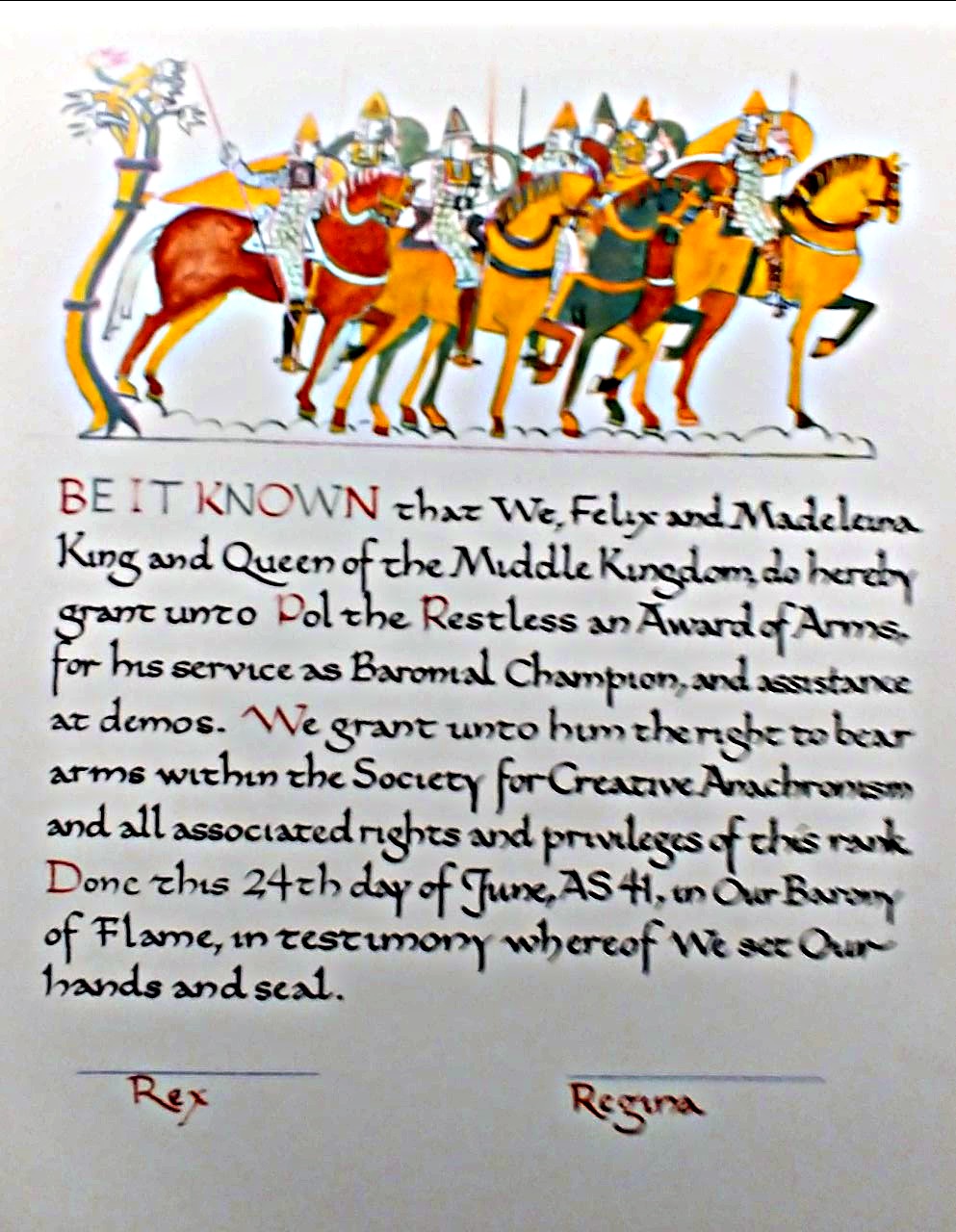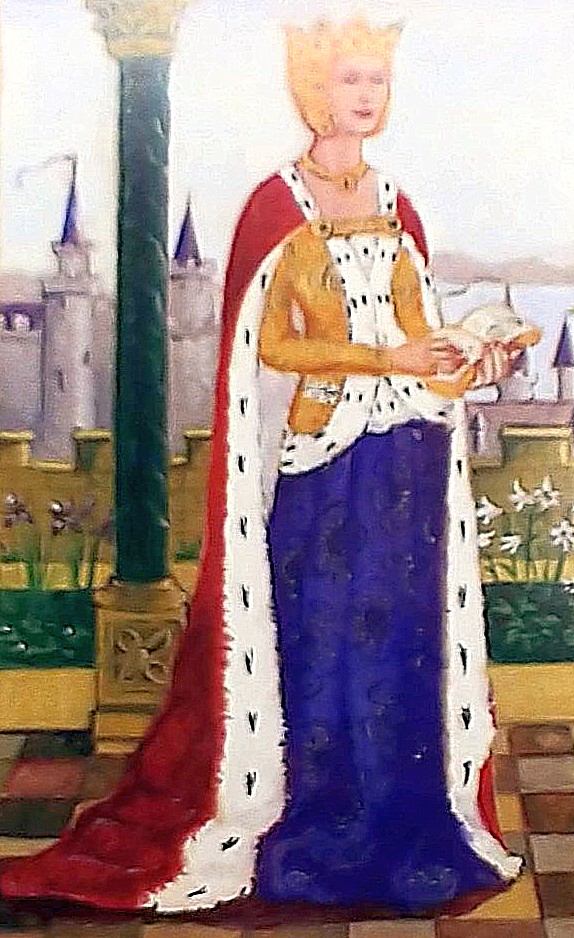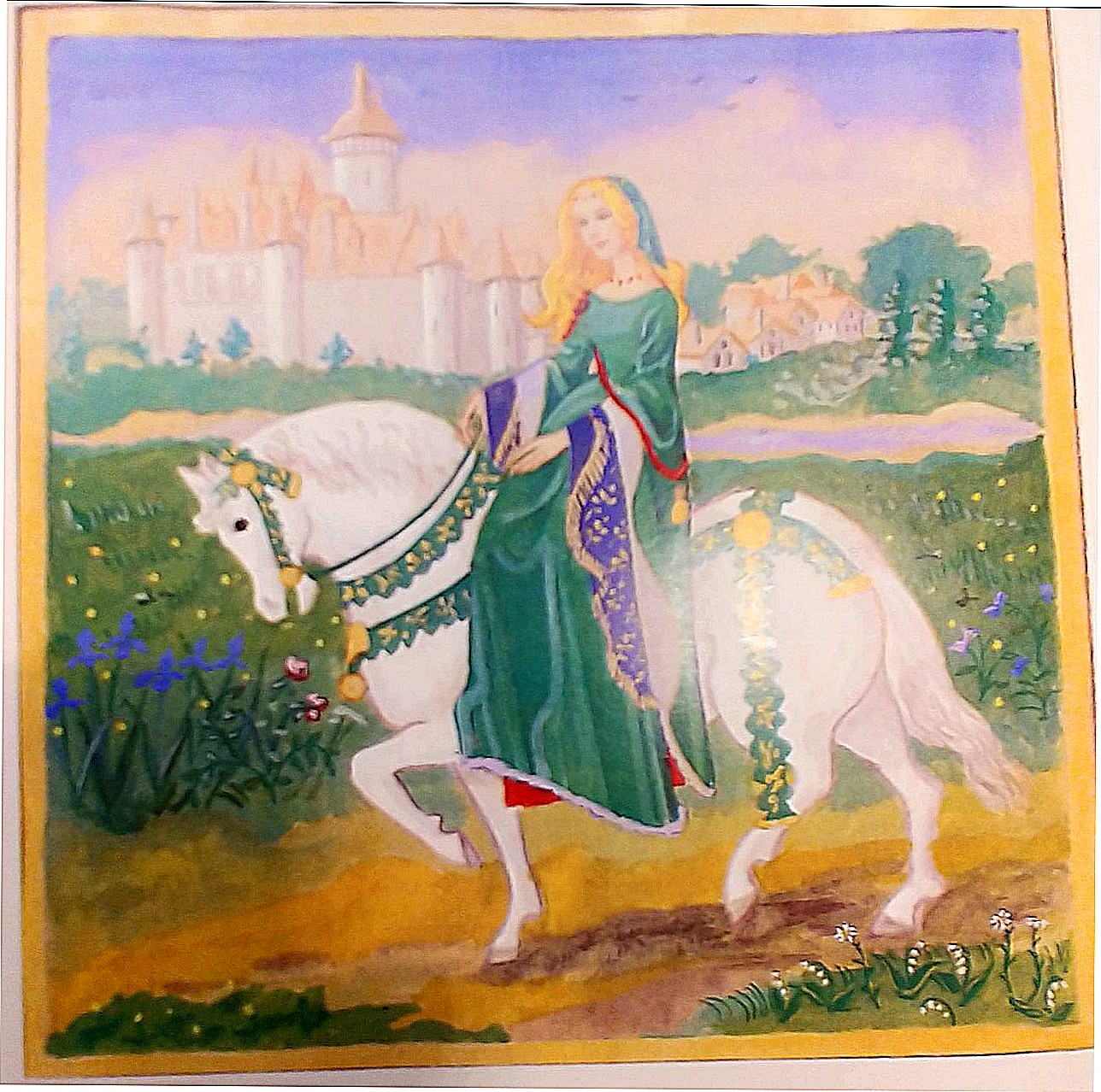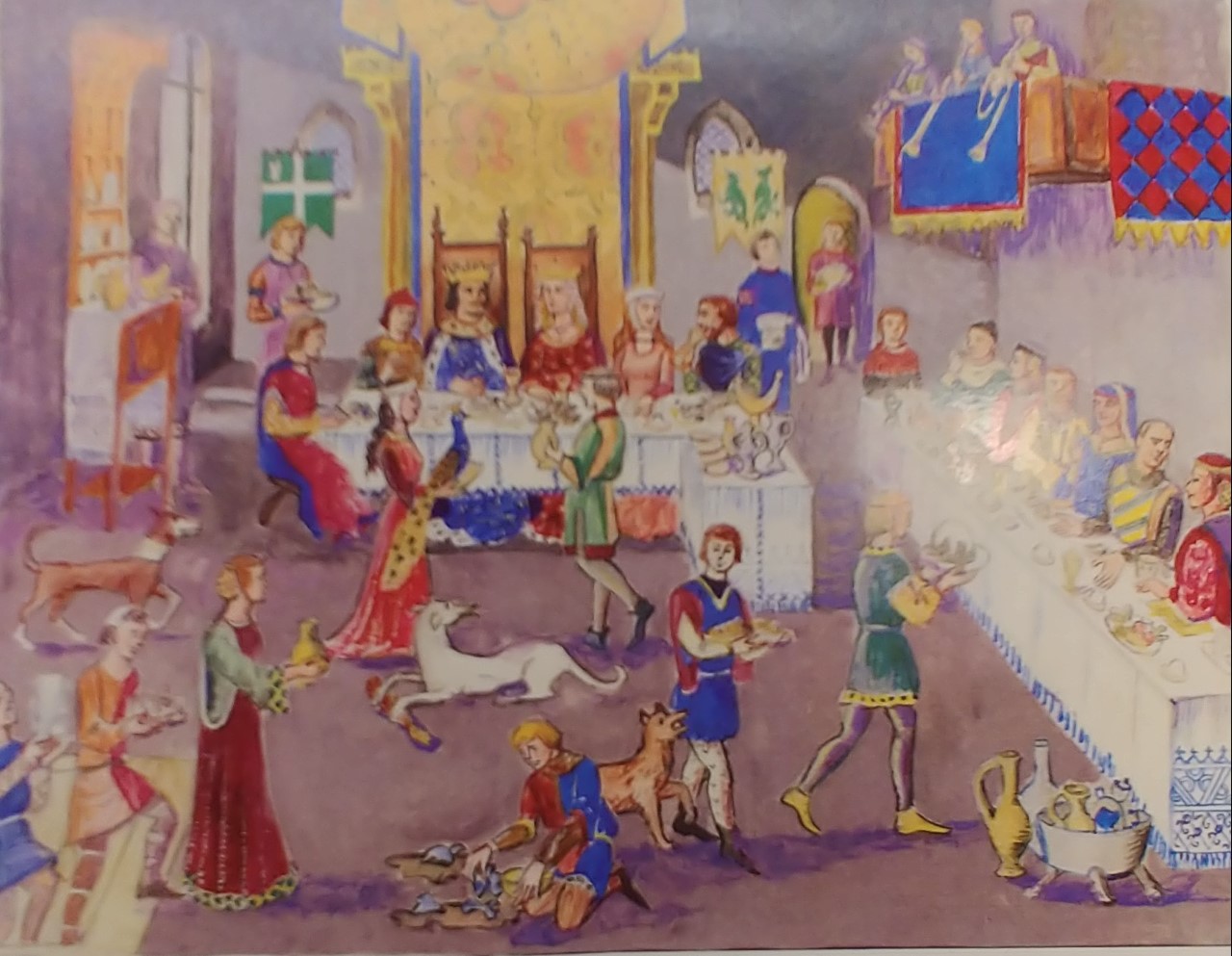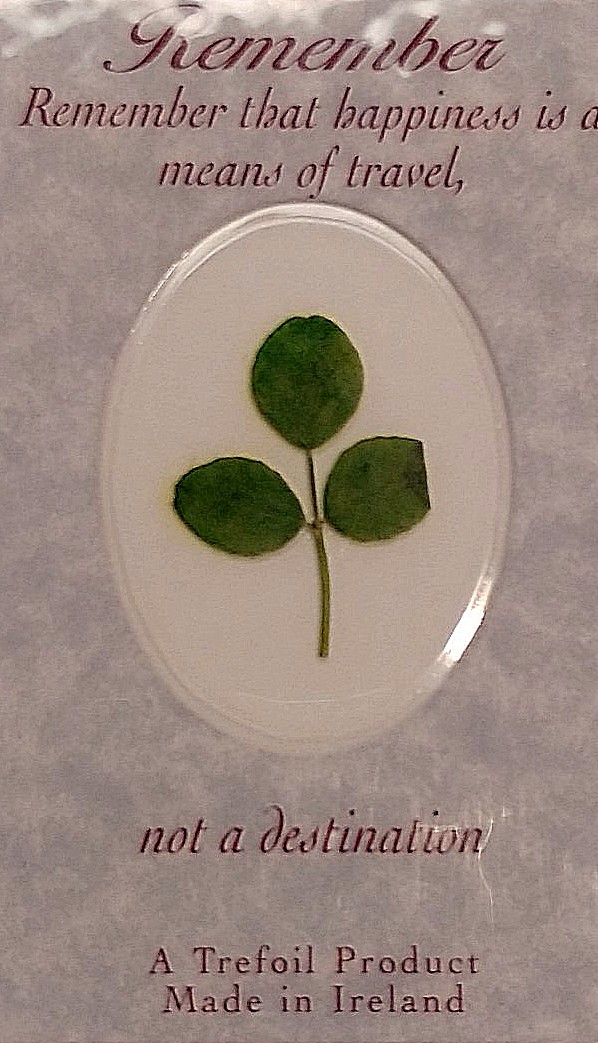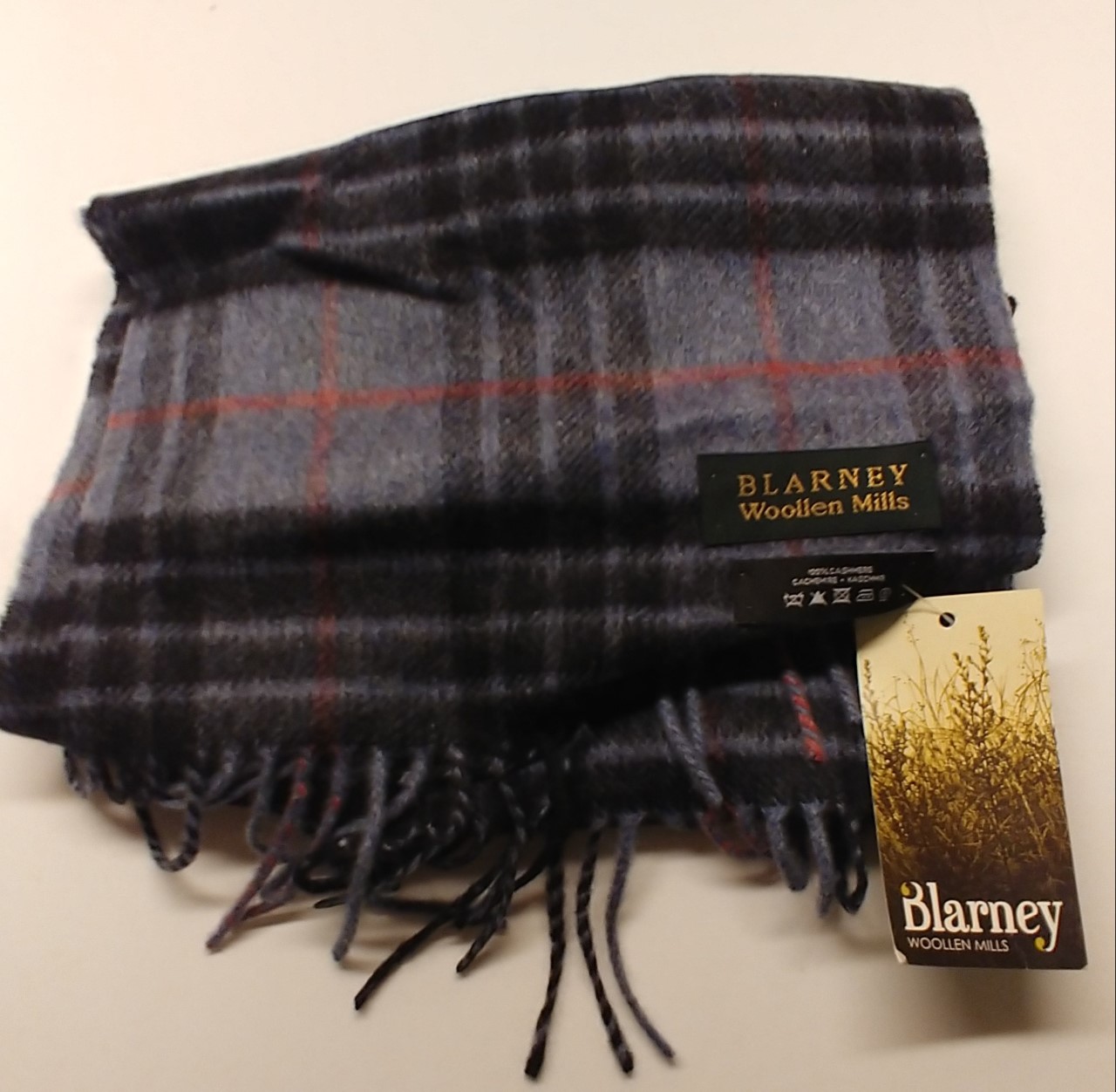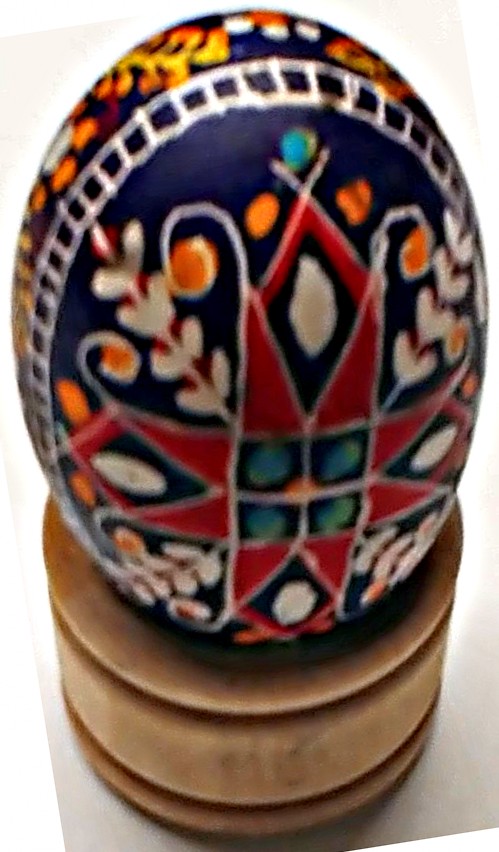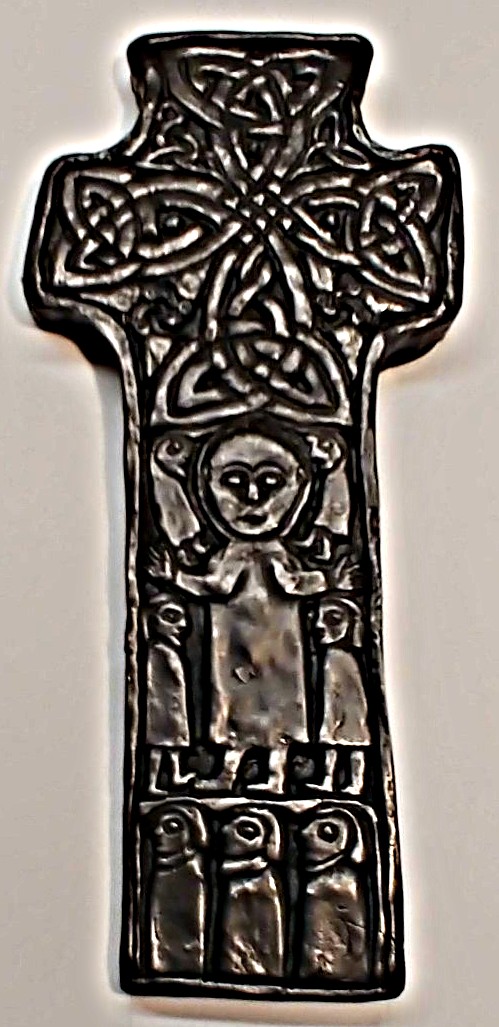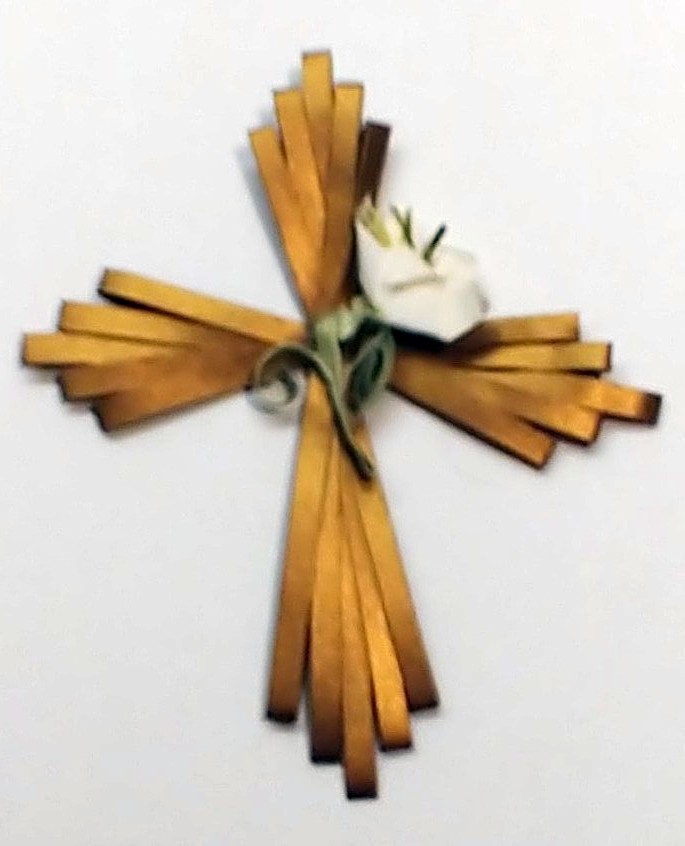 Skylark Songs?  
I do love you so, dear Skylark,  and I hear your songs of joy  
as they come to me from aery heights,  as you travel the land of Rob Roy.  
Such joy you felt 'mid heather's green  your words excite my mind;  
have I told you what your travels mean  to this melancholy ridden mind?  
What you do, my angel, is no small thing,  it buoys me when I feel greatest pain,  
changes my mood to an upswing,  and inspires me not to wane.  
Sing on and fly the heavenly streams,  create new songs for me to receive,  
realize your many wondrous dreams, so our lives will continue to interweave.  
©2014  John Aldon Utz   
💕   💕    💕    💕    💕    💕    💕    💕    💕
💖 Mary Jane Fields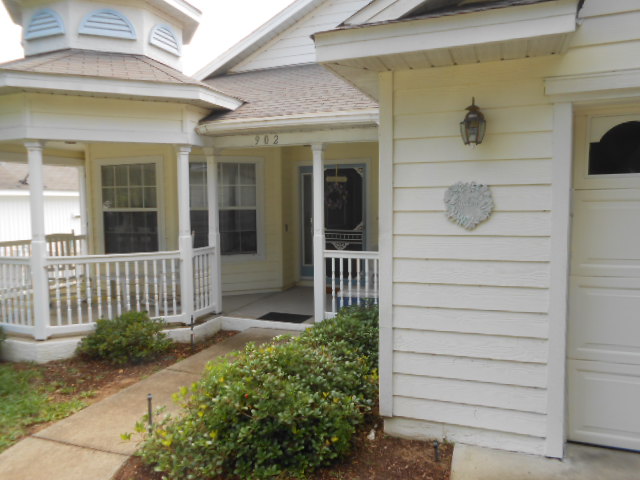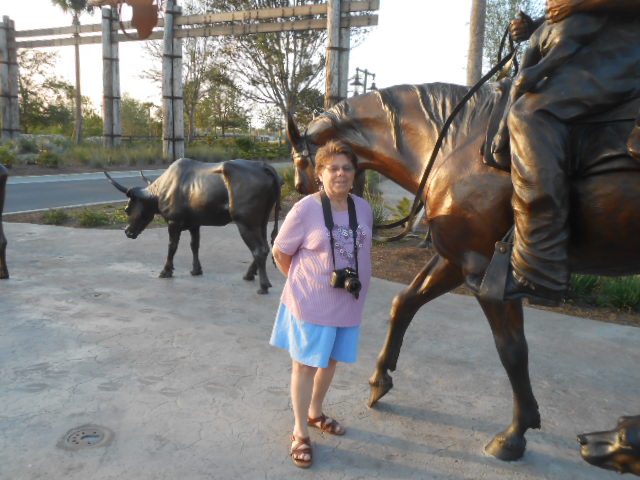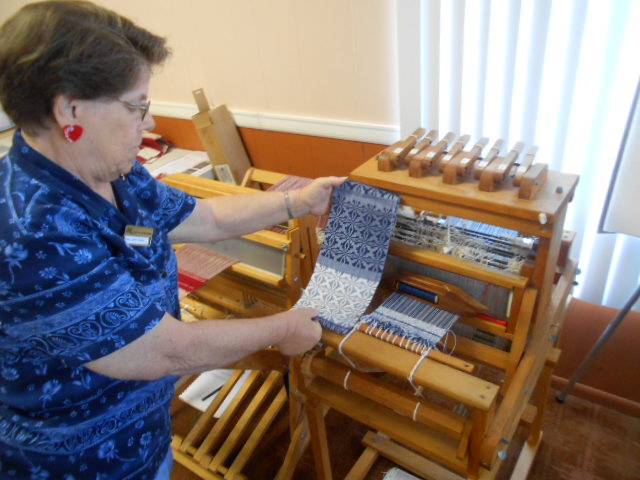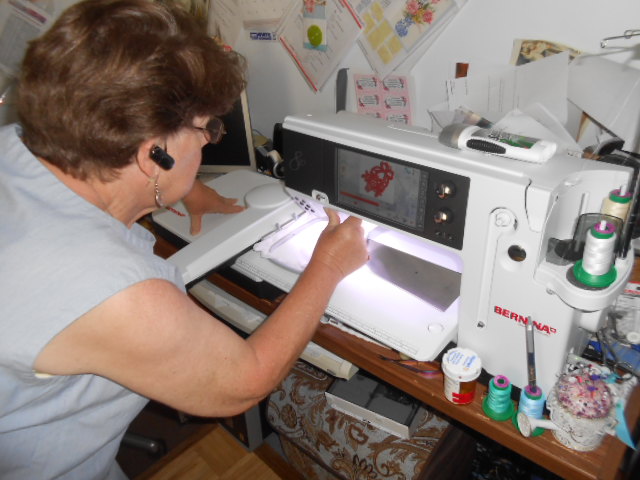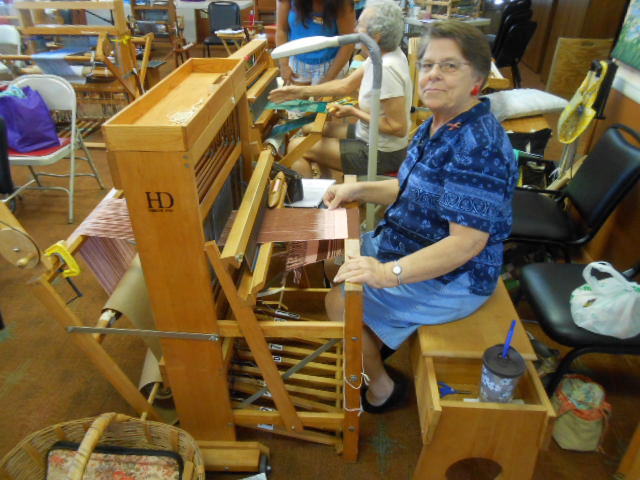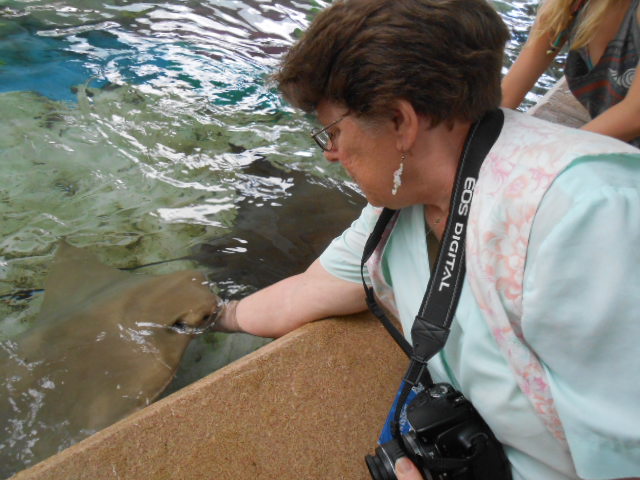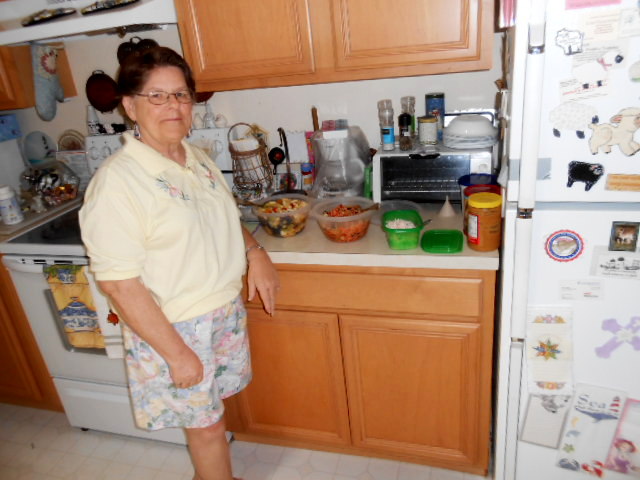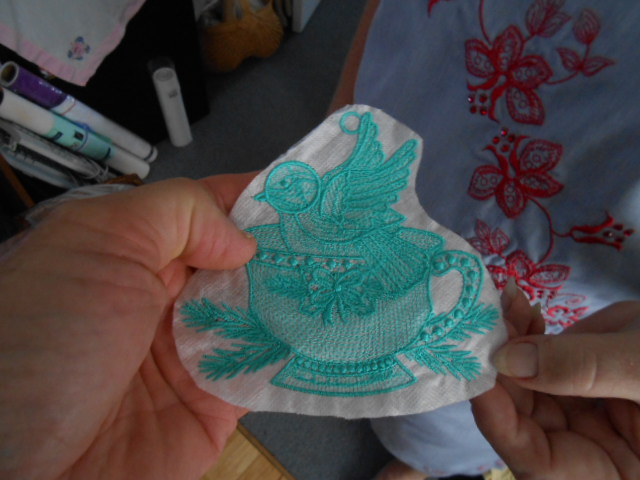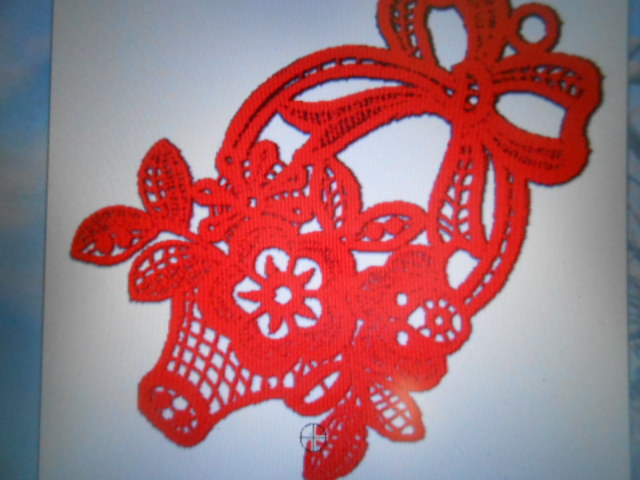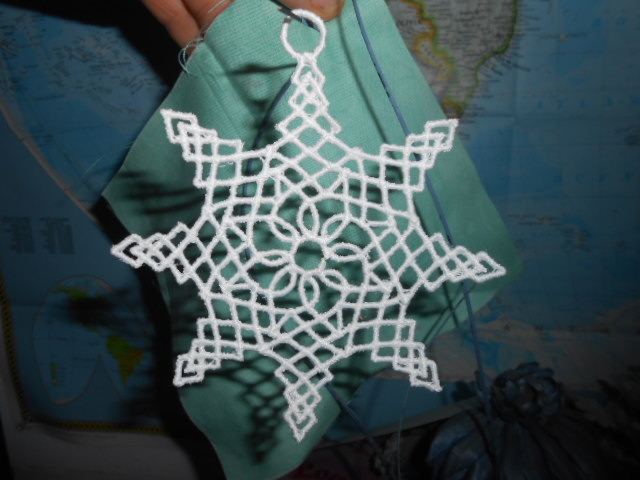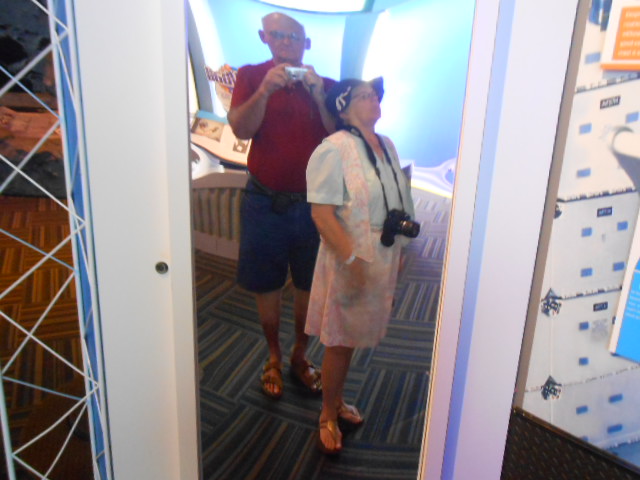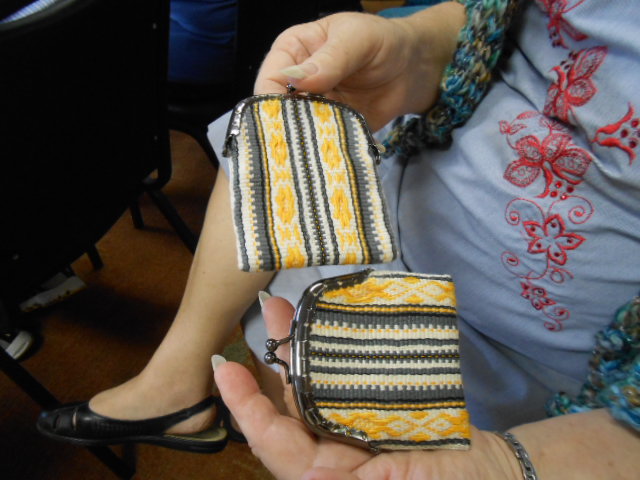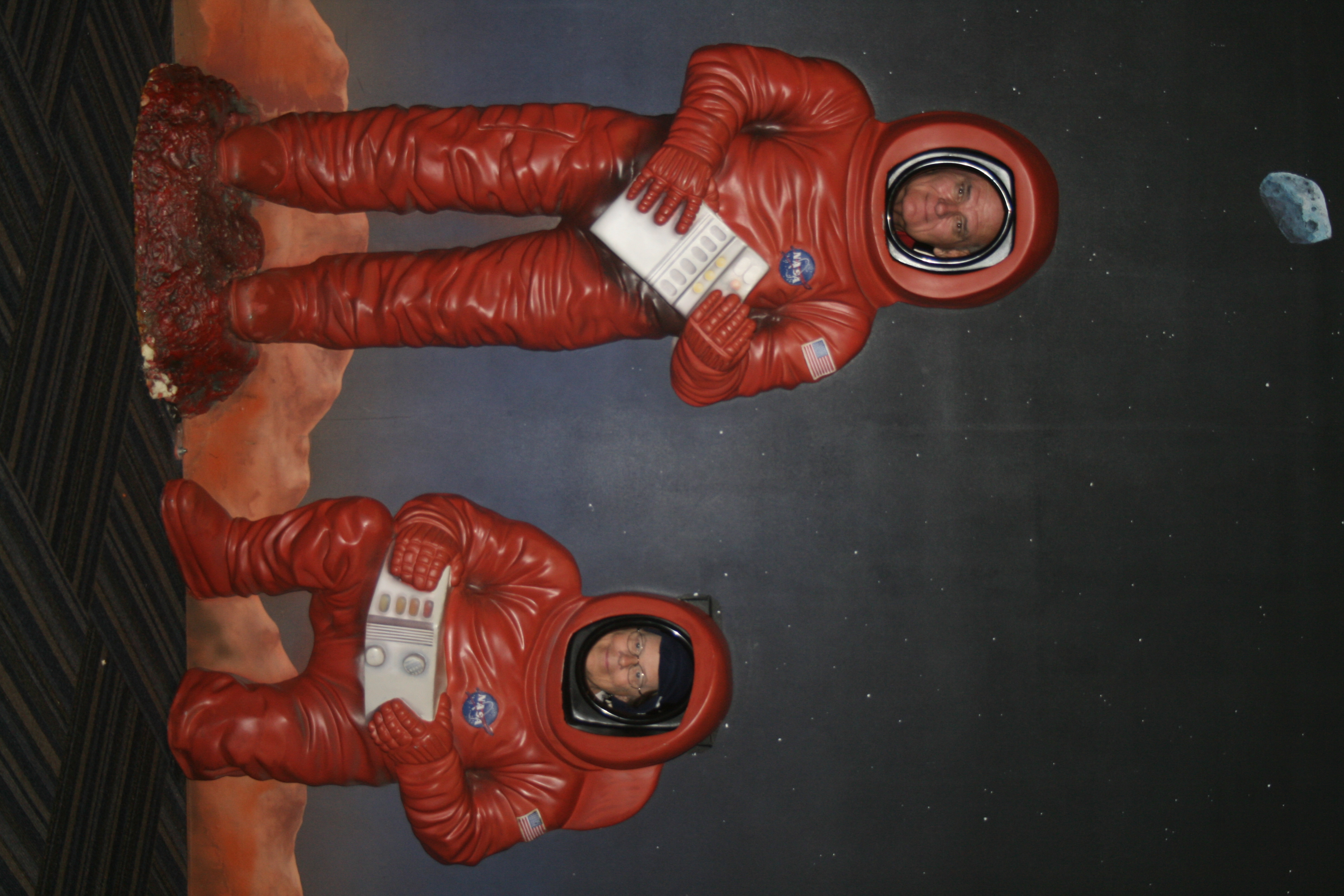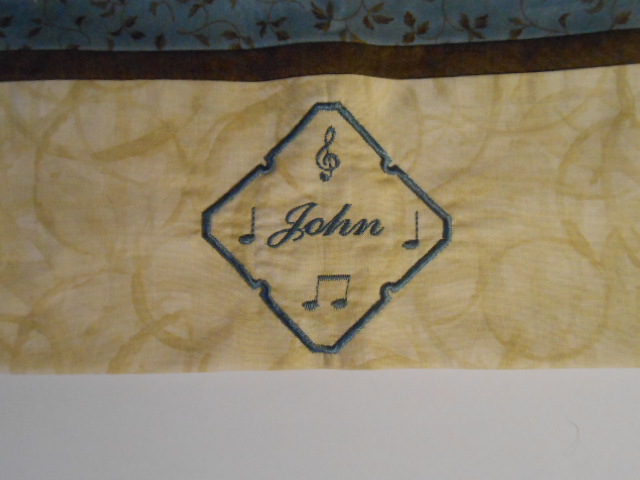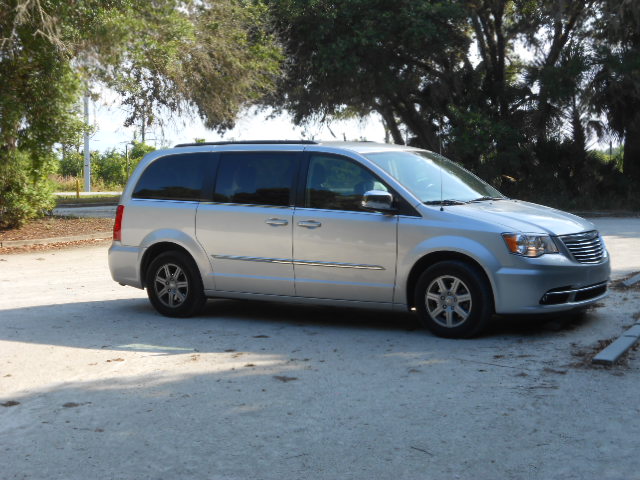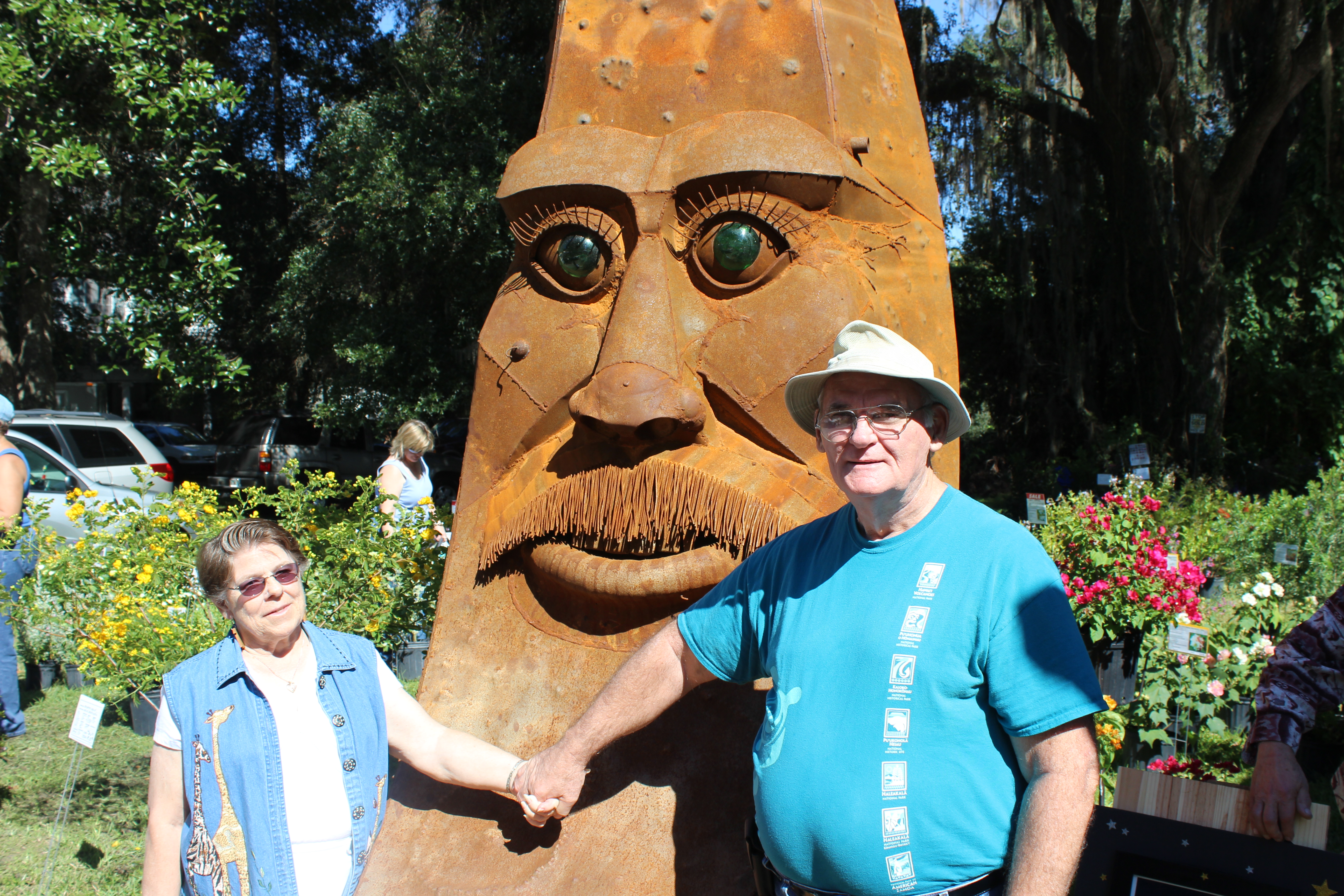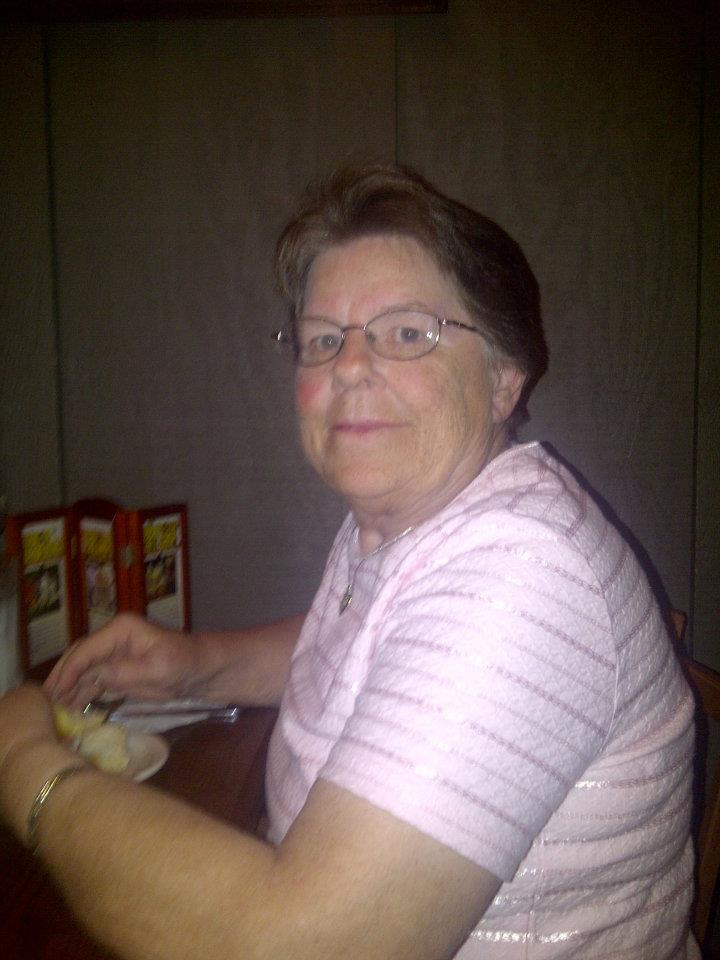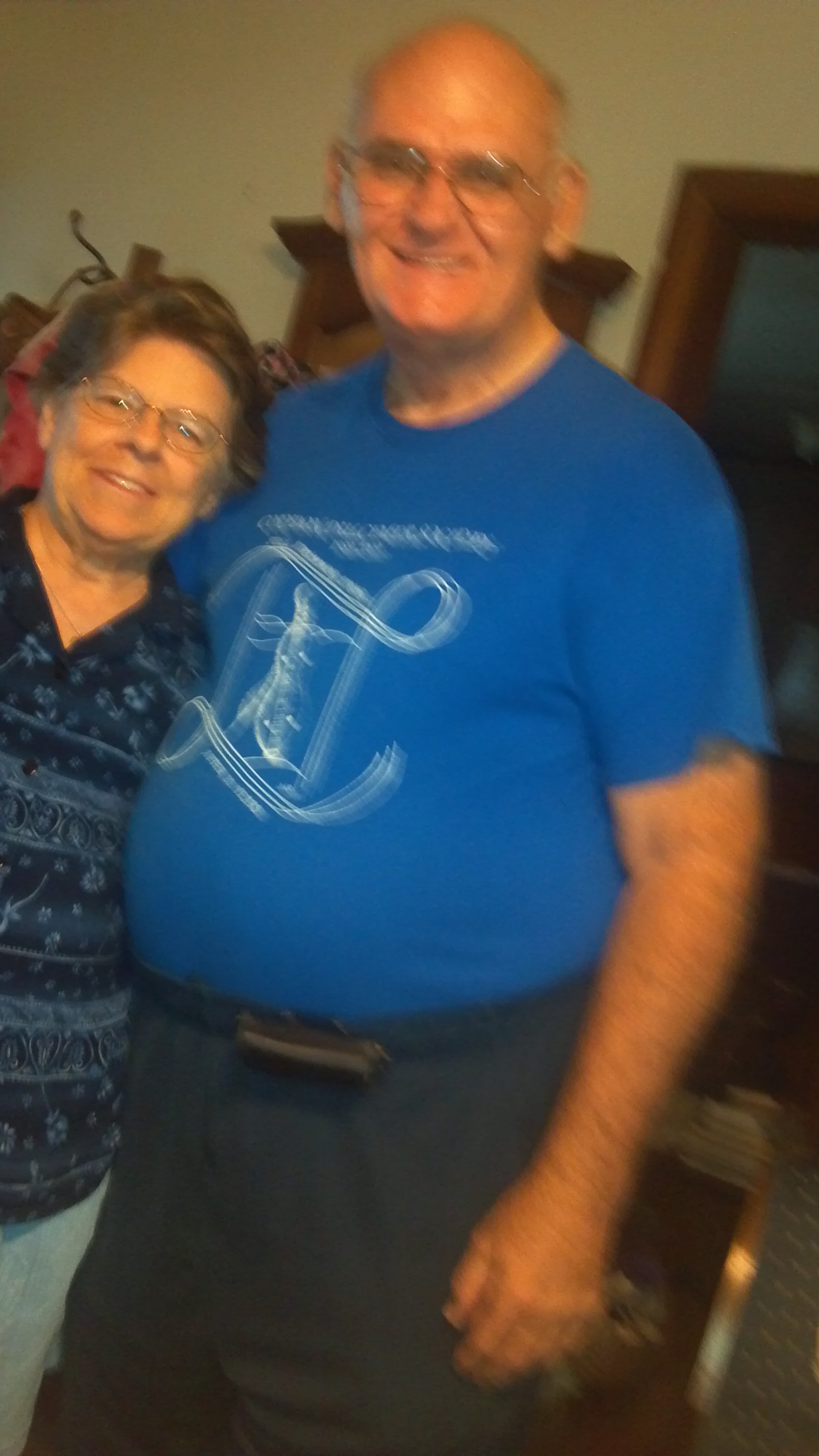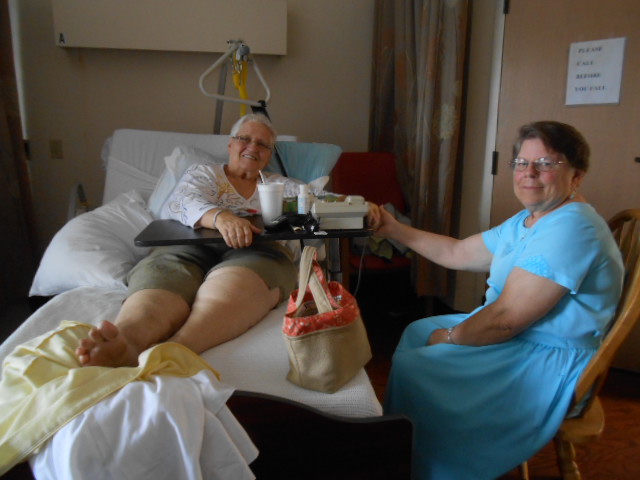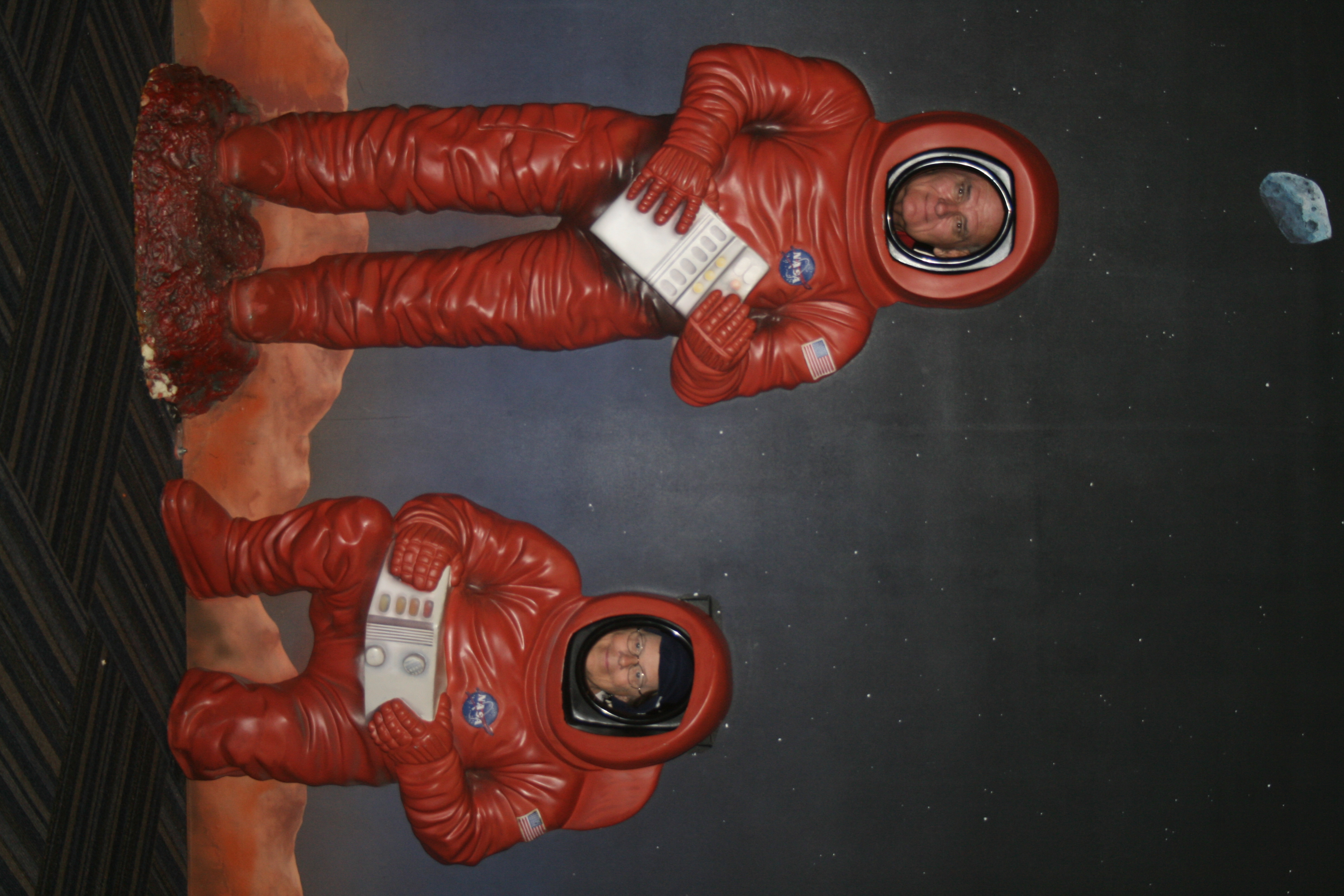 Mary Jane is one of the most sensitive, inspirational, compassionate and talented people I have ever met.  I found out about her from her son who was my computer tech in Corydon, Indiana, who gave me her contact information.  She lived in Tavares, Florida where I was going in the fall of 2012 to visit my long time church friend Olive Oesch. During the time I was there I took some time to go meet Mary Jane.  She didn't quite know what to make of me, a strange man showing up at her door, but she tentatively looked out at me from behind her locked screen door. The believe it or not part is that Mary Jane turned out to be a near hometown gal that I would meet in the middle of Florida.  She and her husband moved from Pennsylvania to Crandall, Indiana in 1977 and lived there for 22 yrs within 8 miles of Byrneville, IN where I was born.  Her kids went to North Harrison where I had gone and taught at back when it was North Central.  She knew my uncle Hebert Utz and Wayne Utz and many of my high school classmates. She is 4 years older than me,  was a 12 yr breast cancer survivor who fought it and won by having a radical mastectomy ; she has 3 remaining adult children having endured the loss of 2 stillborn babies and her youngest son to an auto accident within 6 days of her husband's passing 22 years ago. She realized her childhood dream by becoming a OB night Nurse and for 22 yrs served at Floyd Memorial in New Albany. In 1999 she built her retirement home in Tavares half way between her 2 younger sisters who had moved to Florida before her.  Mary Jane enjoys sewing on a computerized Bernina, spinning and weaving and traveling.  She participates in a sewing circle and the Weavers of Orlando.
When Olive had to have her hip replaced and was having a friend stay with her to help her recover, I had to leave her guest bedroom.  Olive is pictured above when we visited. As I was preparing to leave, I went back to Mary Jane's to say good bye and as a result of that sharing she said that I really didn't need to leave, suggesting I could stay in her guest bedroom.  Saying Yes to that kind and generous offer was one of the best decisions I ever made, for it began that very day one great adventure after another as she shared via Mary Jane's Adventure Mobile the beauties and mysteries of Florida.  You can see many of those adventures on the Videos page of this website. Leaving Mary Jane was certainly one of the most heart breaking experiences, but I was so overwhelmed with health issues: the surgeries, the allergies, the asthma requiring a rescue inhaler and gaining more that 50 lbs up to 320+ lbs.  It has taken me several years to forgive myself and I can only hope Mary Jane can forgive me.  It was a happy, joyous and free time for us, with memories to last a lifetime.
💕   💕    💕    💕   💕    💕     💕    💕    💕
💖 Olive Oesch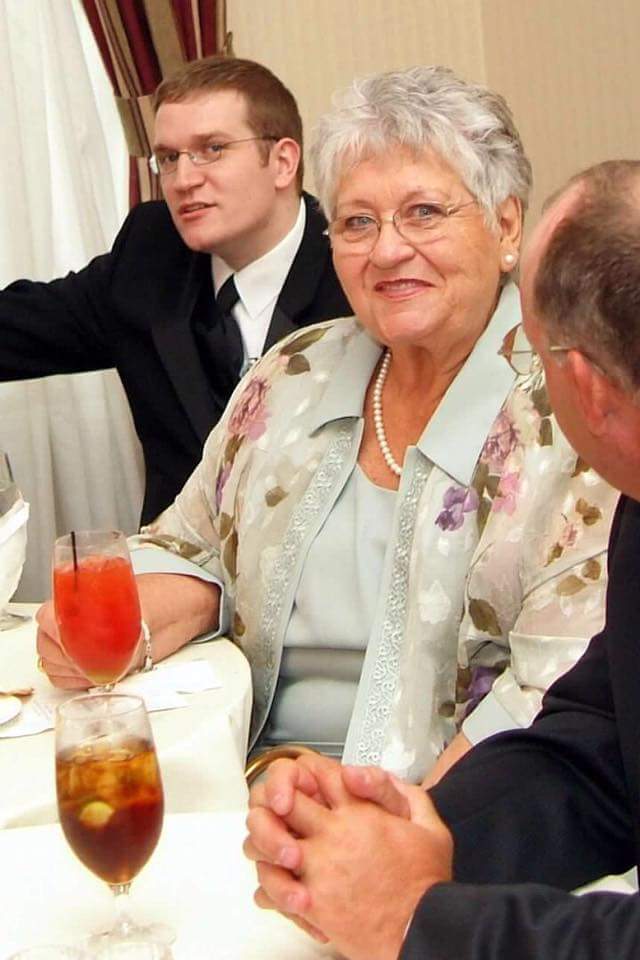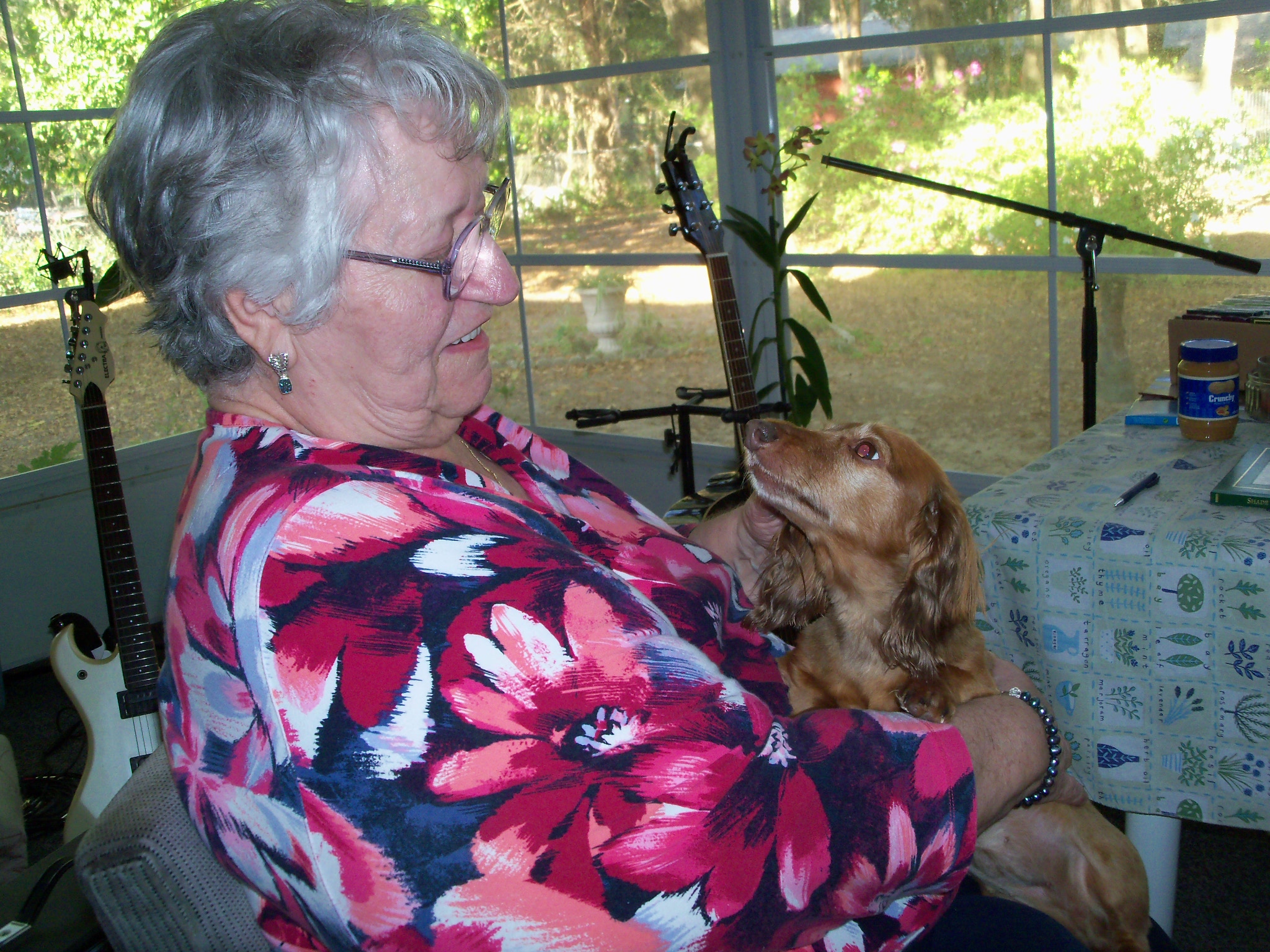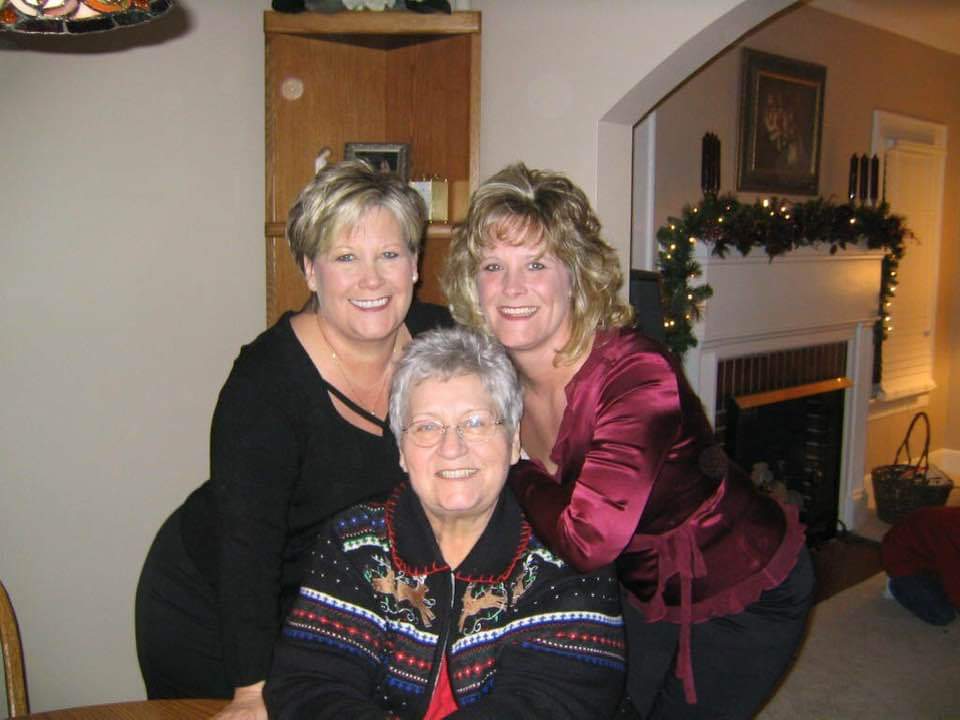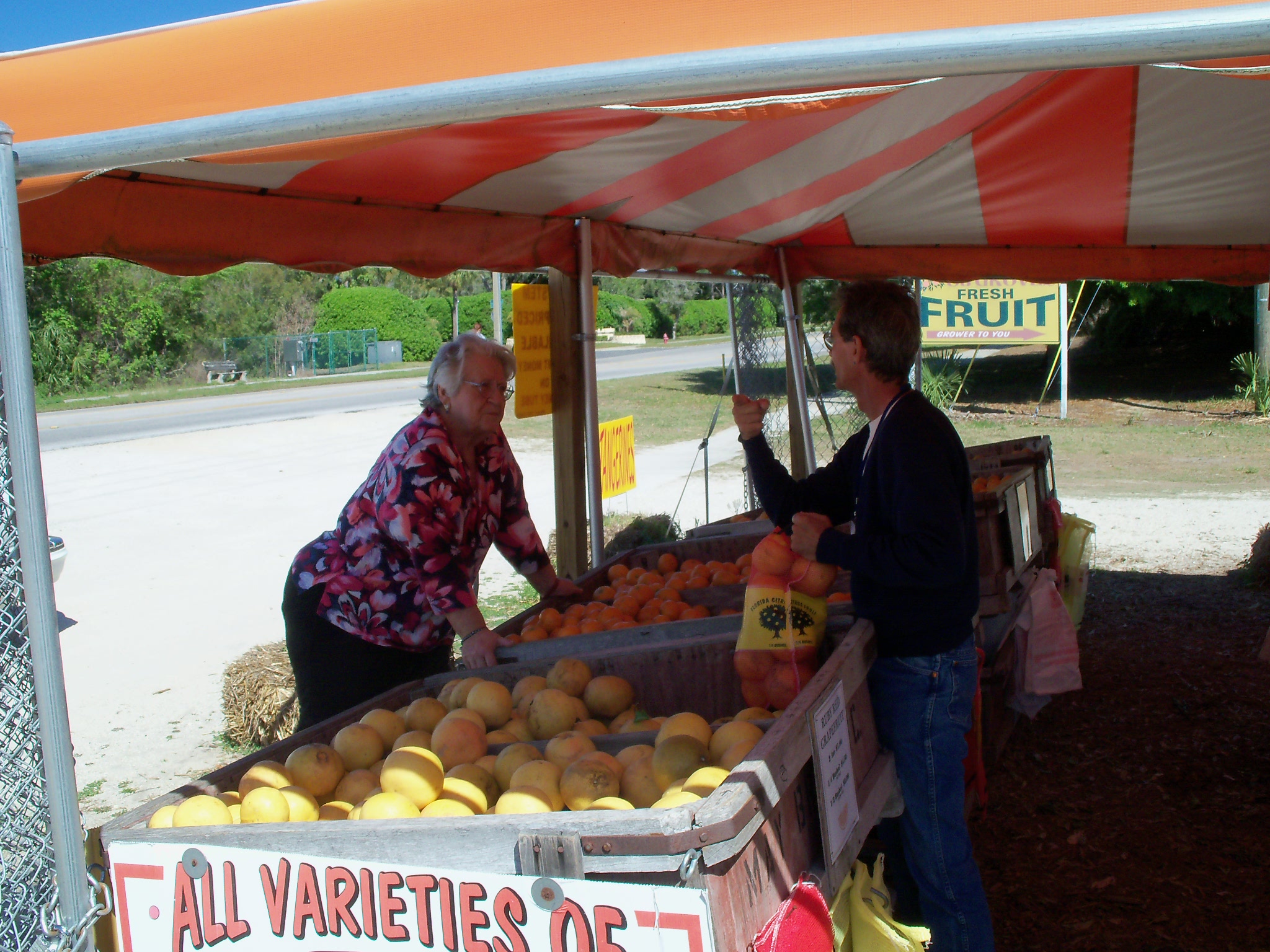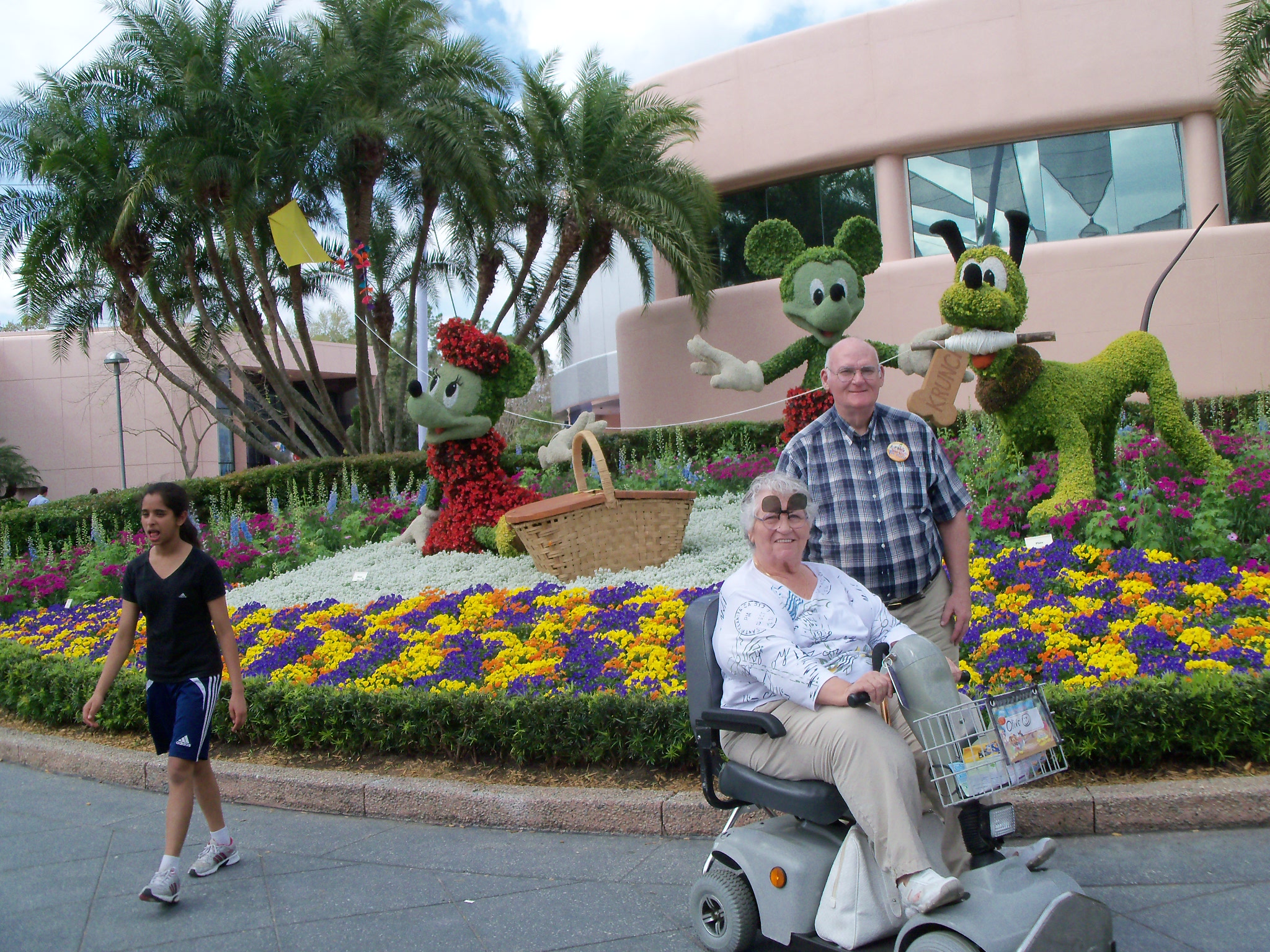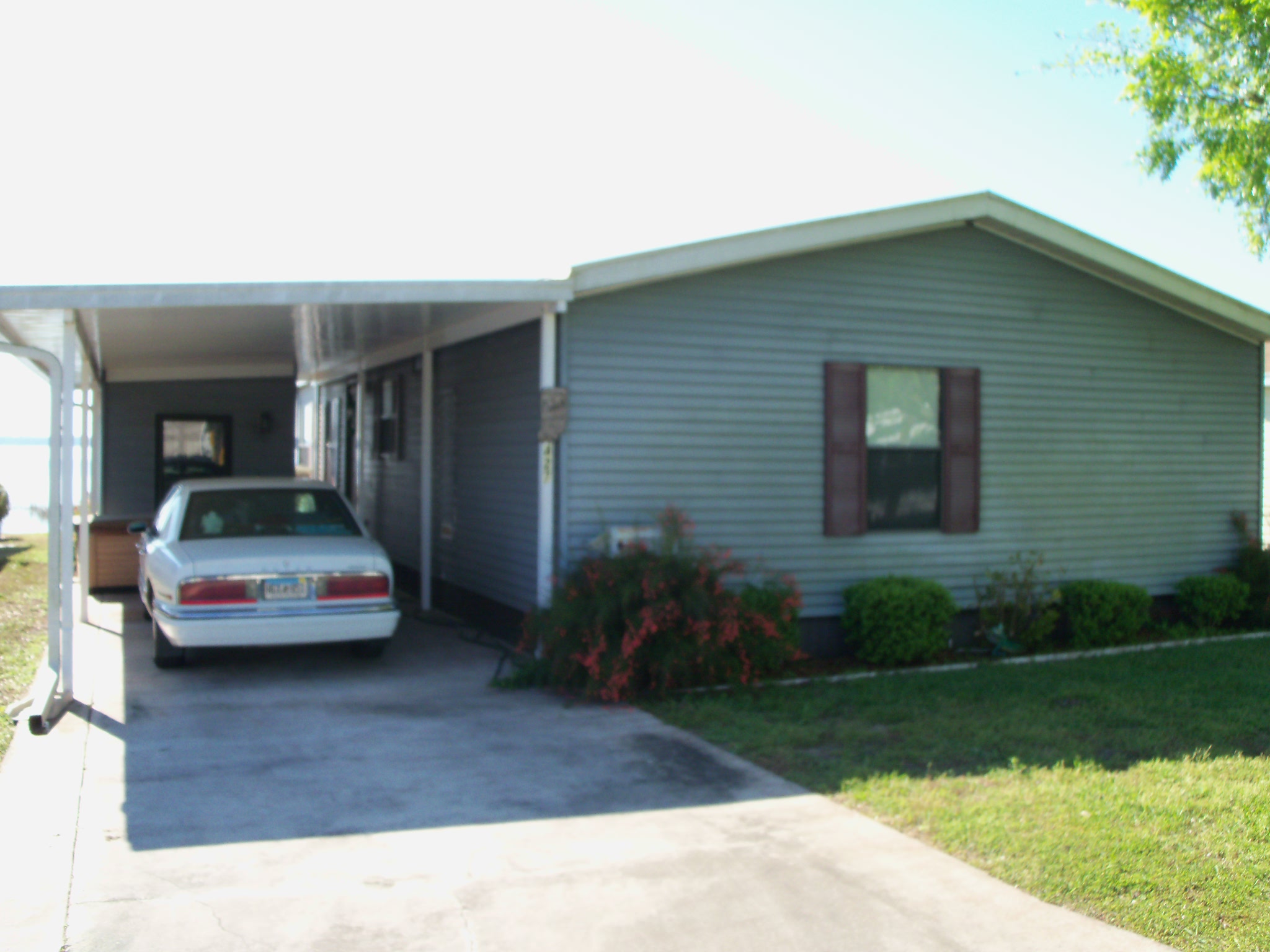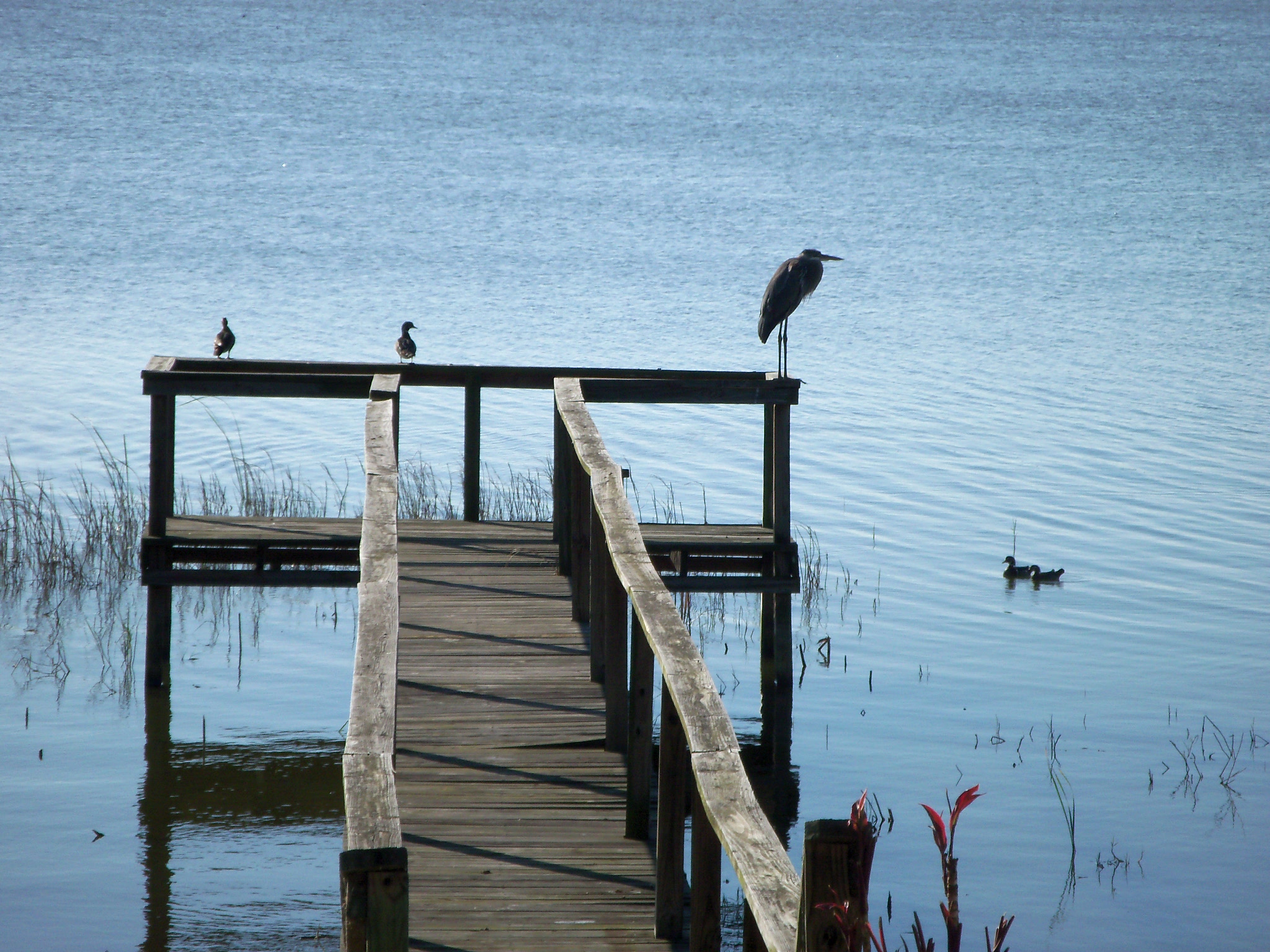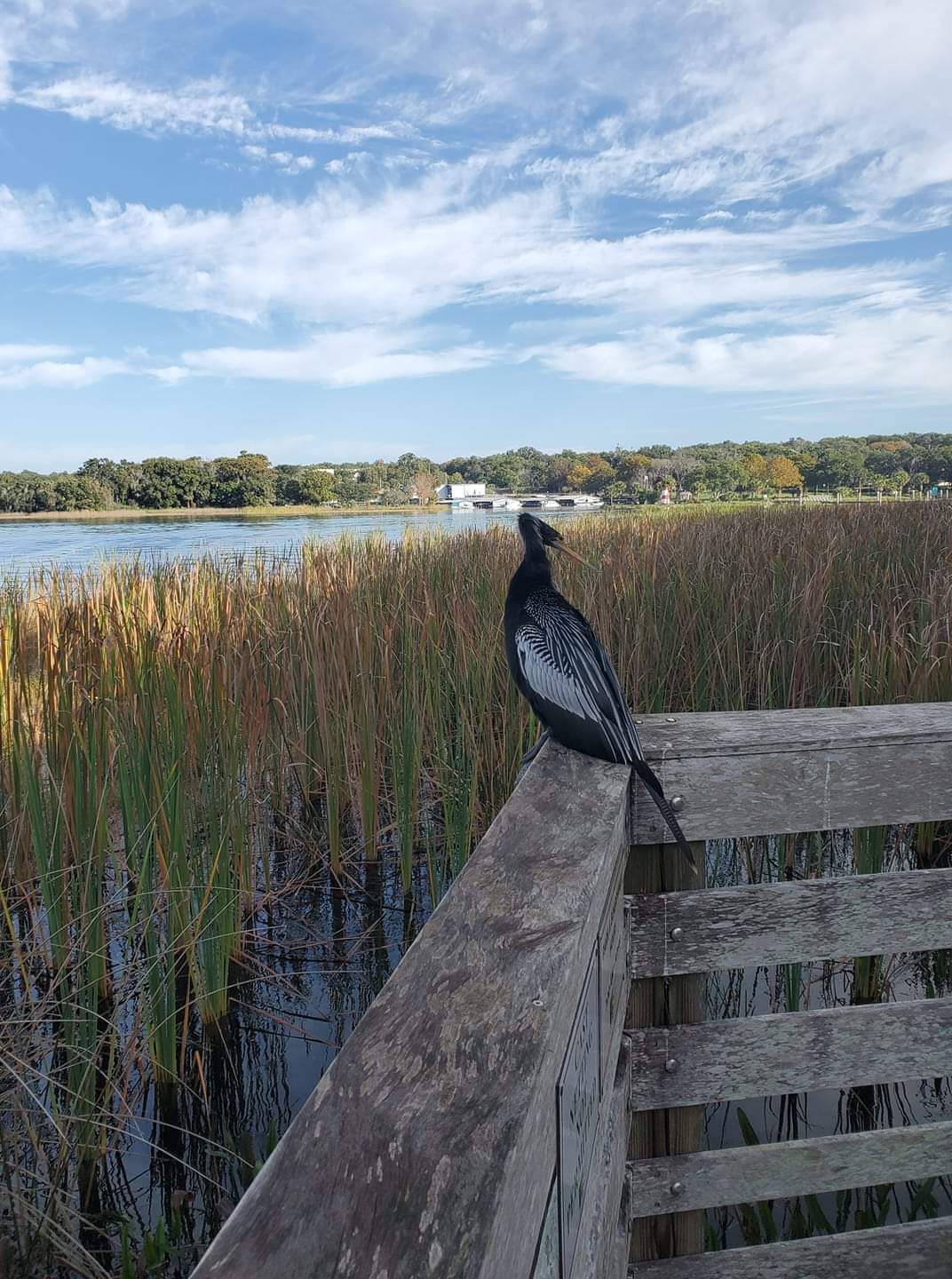 I met Olive at the RLDS Church in Sturgis, Michigan, which was meeting in a 7th Day Adventist building. Her husband Bill and their 6 children soon became an integral part of my life. I had also met Leo McCarty about the same time and we often fellowshiped with the Oesch's in their home in Wolcottville, Indiana. Olive inspired me more than I could ever express, with her preparation and service as a registered nurse while caring for her husband and all the children.  It seemed remarkable to me that she was able to do all that she did. Olive bore their life with great sensitivity, love and compassion, in spite of the loss of three of her children and her husband. I was heavily involved in district youth ministry during that time as well as giving ministry as a master and instructor at Howe Military School.  With Brad one of my students, we followed our mutual interest in performing magic in stage shows.  I asked Mona, Olive's daughter, if she would like to be a part of our show.  She was eager so we featured her in the Levitation and Temple of Benares. In the Temple illusion Mona would step into the Temple cabinet and the doors were shut. Swords were then thrust into the cabinet, then the doors are opened and Mona had vanished. She was a great hit, particularly when we performed for the whole HMS cadet corp and at a local school. Mona's passing tested all of us who knew her. One of my attempts to remember and honor Mona's memory and to comfort the youth, Olive and her family was to lead a memorial Communion service at the next Tri-District Youth Retreat. I will remember always with greatest love and respect when Olive had the courage and spiritual discernment to be the first to come forward to partake of the emblems of the Lord's Supper. The youth responded as well and God blessed us all, making that experience one of the greatest of my life. I think when I left Howe Military in 1975 that my friendship with Olive only deepened. When she came to visit Leo in Independence, we would have joyful reunions.  When I moved back to Byrneville, Indiana in 2000 we continued communicating.  When she moved to Tavares, FL she invited me many times to come and visit her and go to the Winter Reunion. By 2012 I felt I had recovered well enough from my deep depression to make the trip. Staying with Olive was everything Olive had described, Winter Reunion brought new friendships, spiritual understandings.  My sharing with Olive brought happiness and joy into my life that I never ever dreamed possible for me. It is one of  the greatest privileges of my life to know that Olive is my friend!  I will forever be hers!
I went on many adventures on Lake Dora where her home was located right on the waterfront. On one of those on a Lake Dora boat tour we saw 2 bald eagles, nesting high in the trees.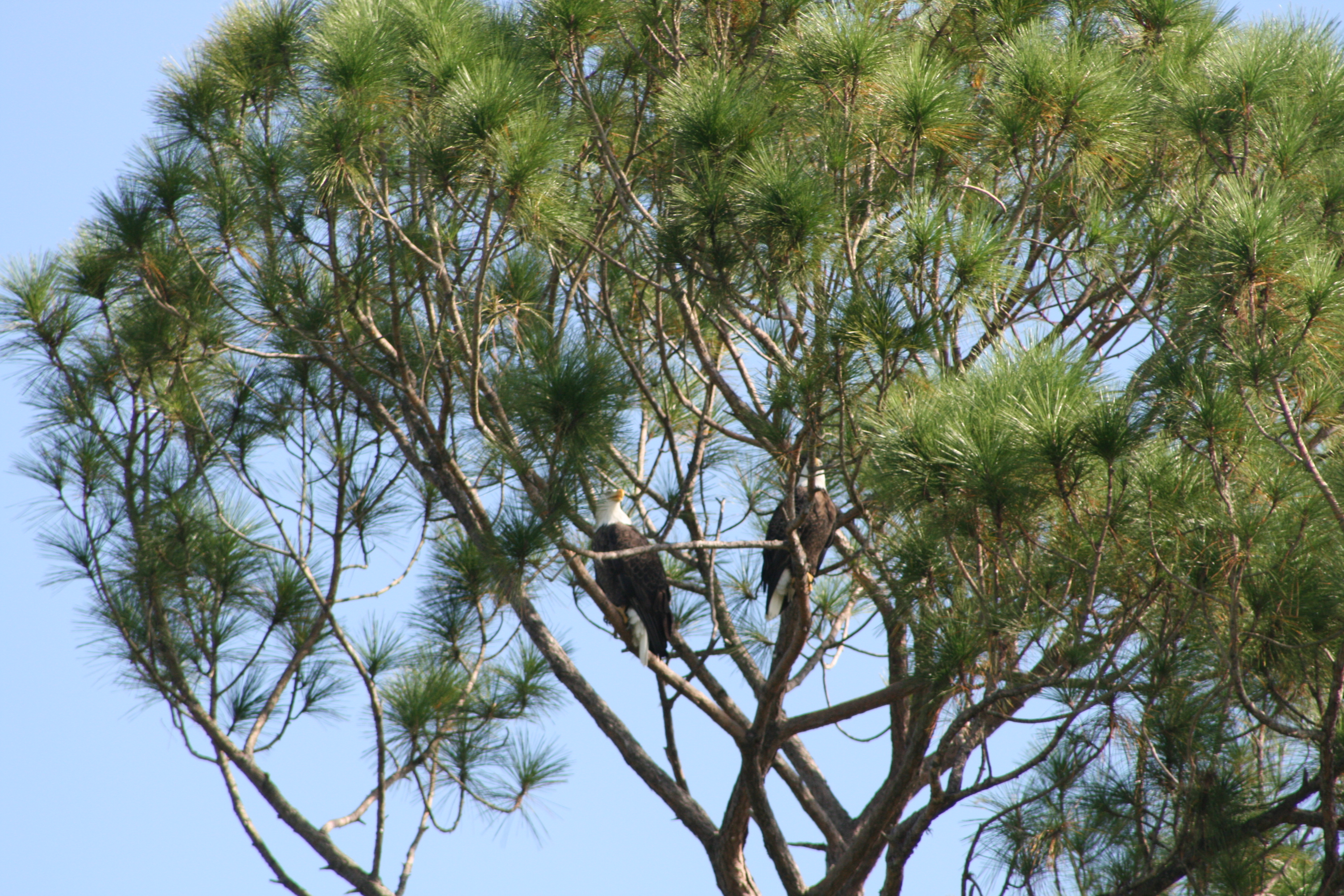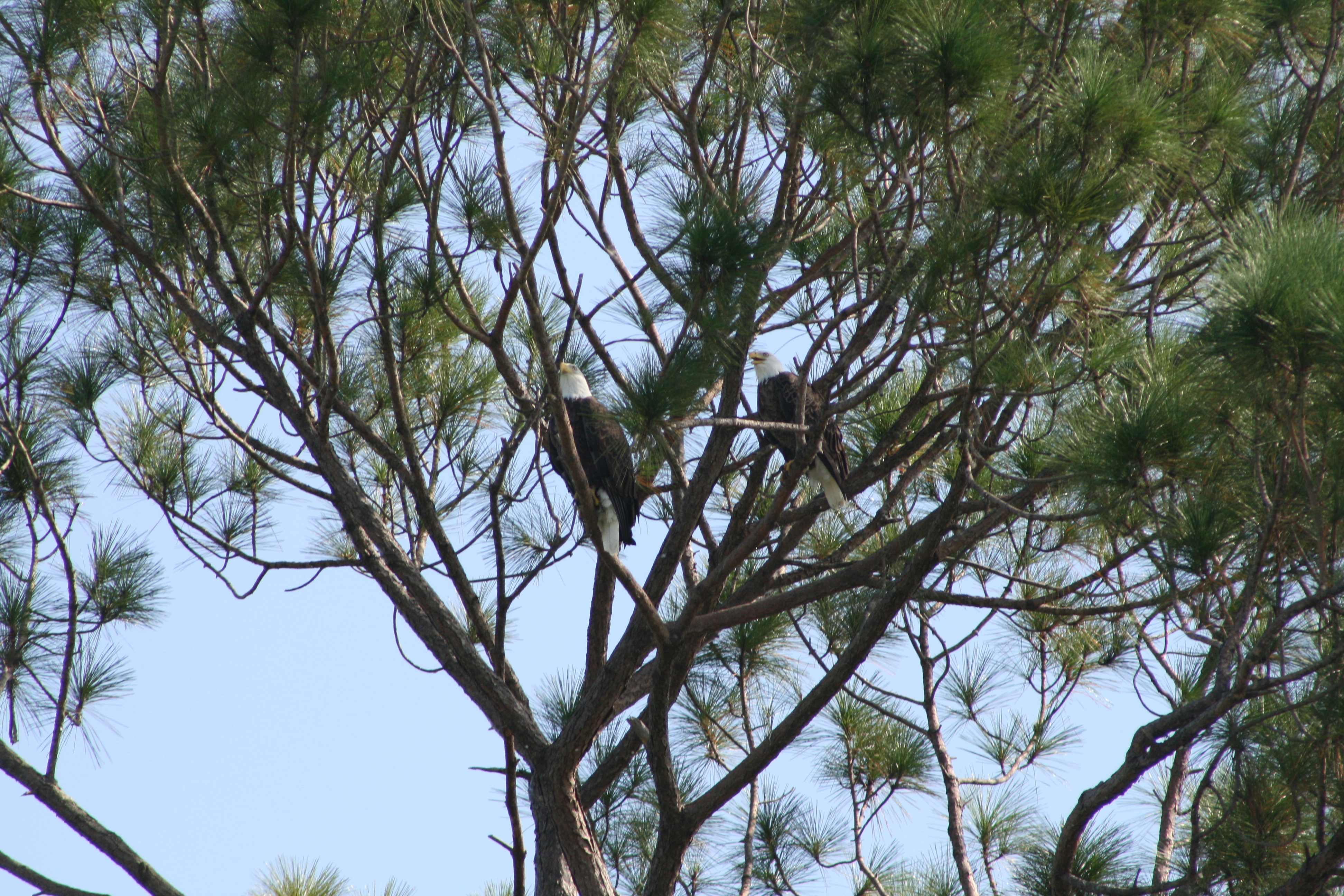 💕   💕    💕    💕    💕    💕     💕    💕    💕
💖Byrneville, Indiana My Home
I was priviledged to grow up in Byrneville, Indiana my home town, with cousins, aunts, uncles, grand-parents all around. My next door neighbor just across the driveway and the garden was Harley Maymon. Down in Byrneville Virgil and Myrtle Maymon's home was catty-cornered across the street from my Grandfather John's General Store. When I came along in 1941, I eventually got to know all the Maymon's: Virgil, my Dad's best friend, Myrtle who was active with my Mom in women's church work, Perla who was Virgil's mother, Virgil & Myrtle's children Bob, Leroy, Harley, Doris, Irvin (Jake) & Irma who were twins.  Leroy, Doris and Harley sang tenor, alto and bass with Dad singing lead in the Bow Tie Quartet.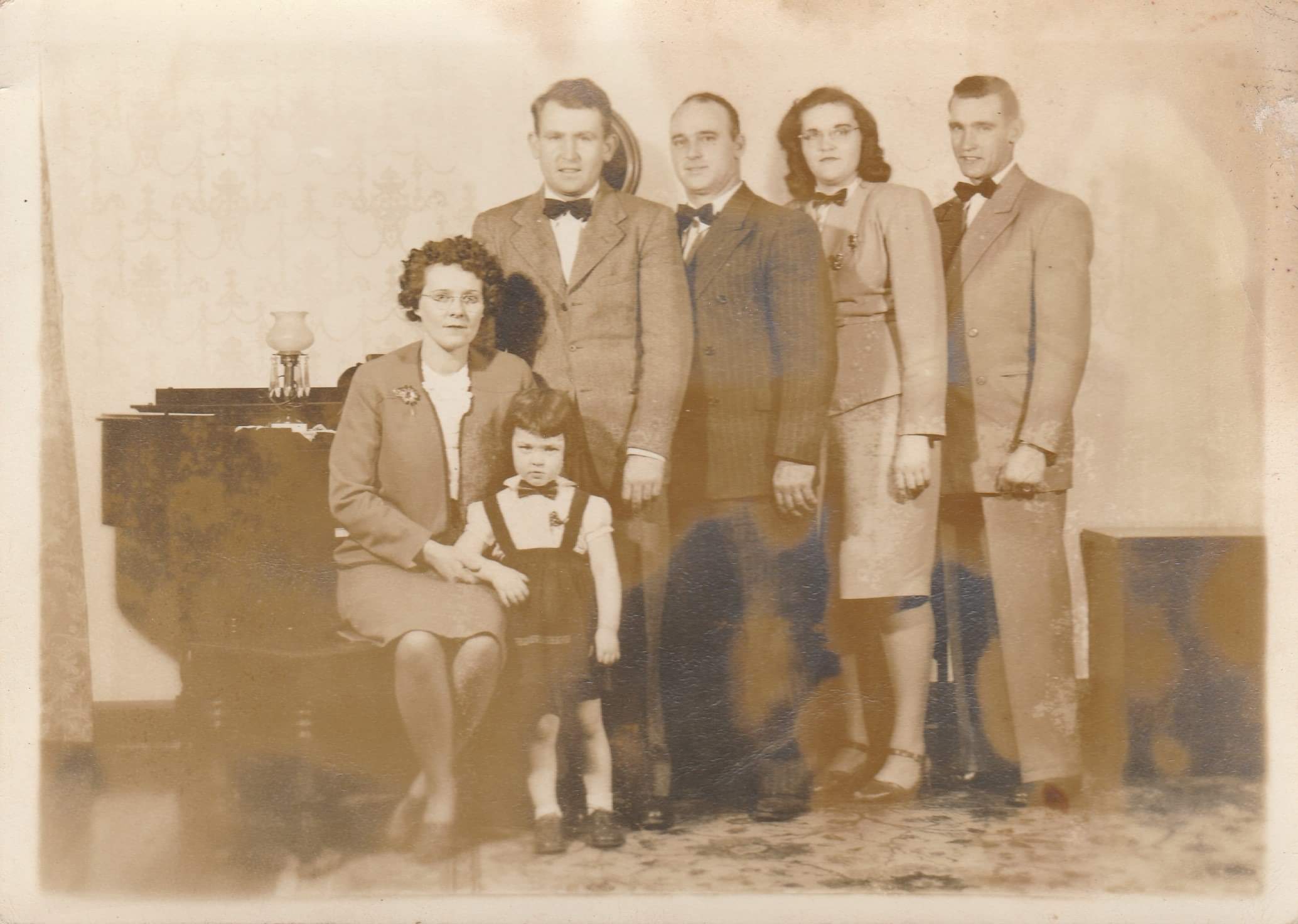 Being older they all knew me new born. Irma baby sat for the 4 of us and became our best friend, and my lifelong confidant. Irma with Al David at my 65th birthday.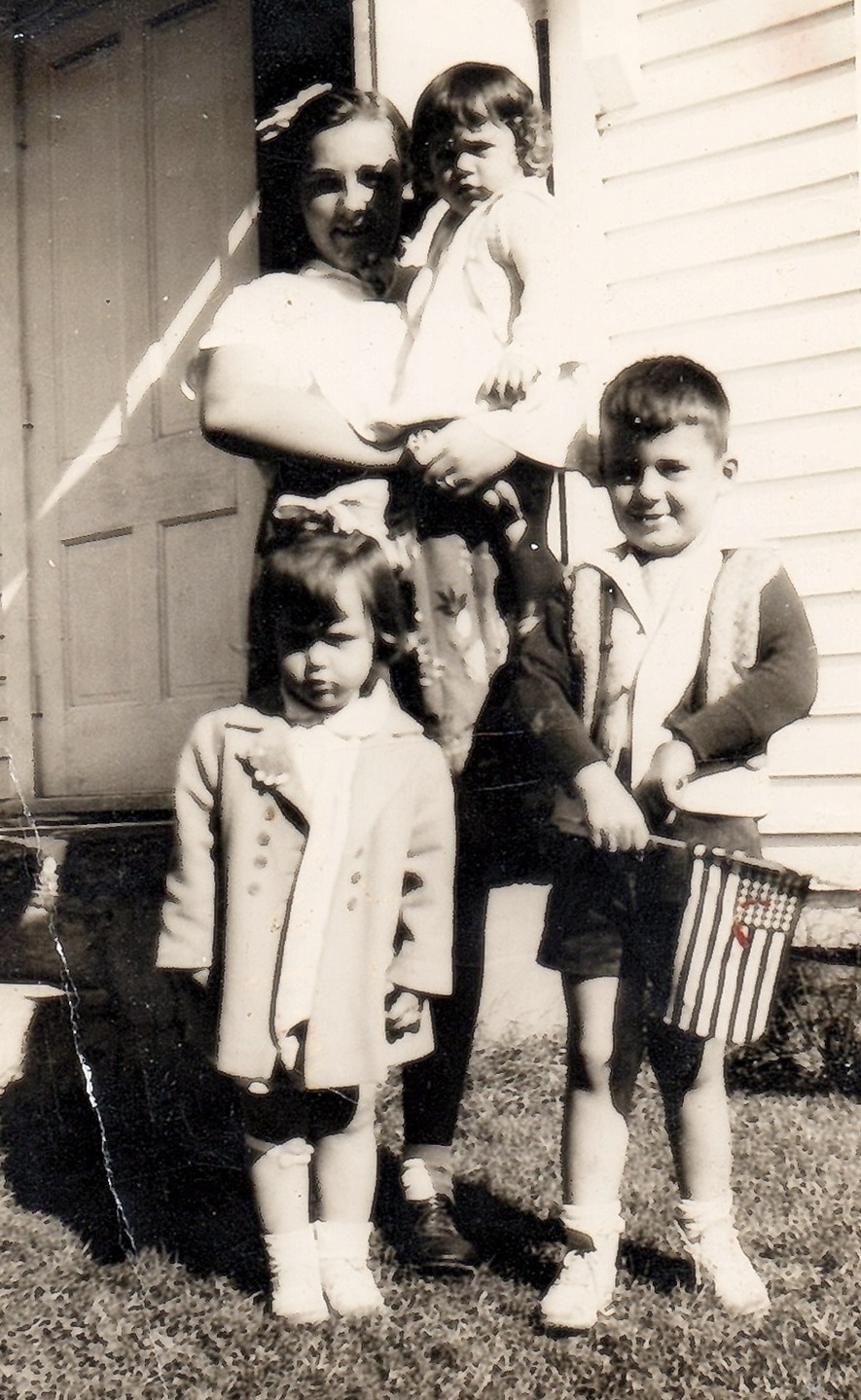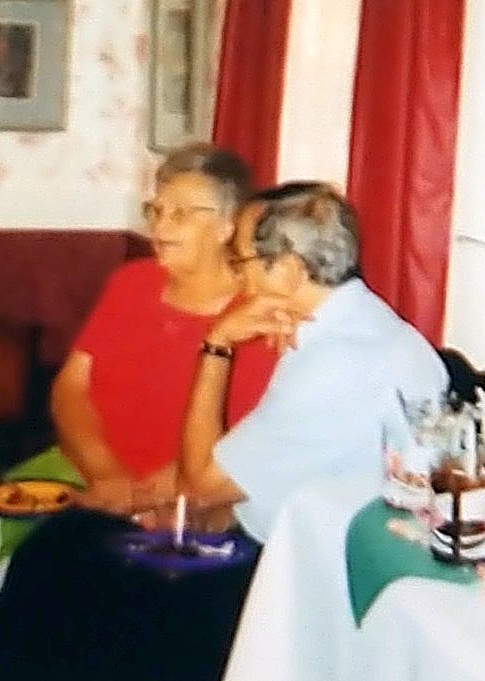 The Columbus Maymon Family
? - Cletis - George - Virgil - Lois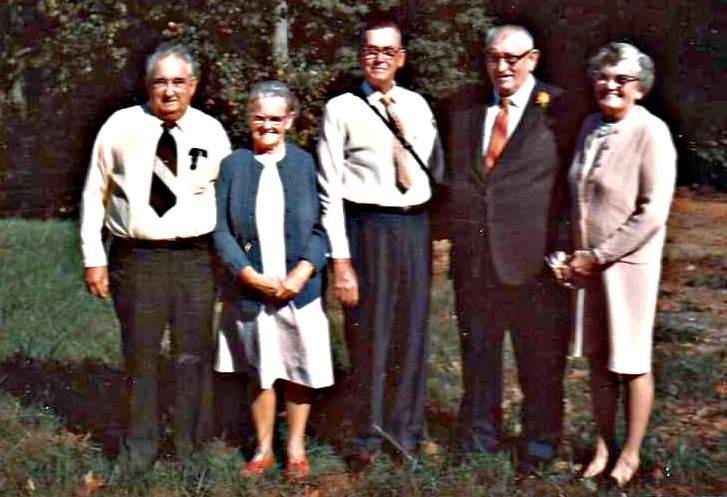 From the left, Doris with Aunt Norma; with cousin Annis Raine; with Harley Maymon and Mildred & Harley and next row with 1st Cousin Louita Byrne Rutherford and Doris Byrne; Louita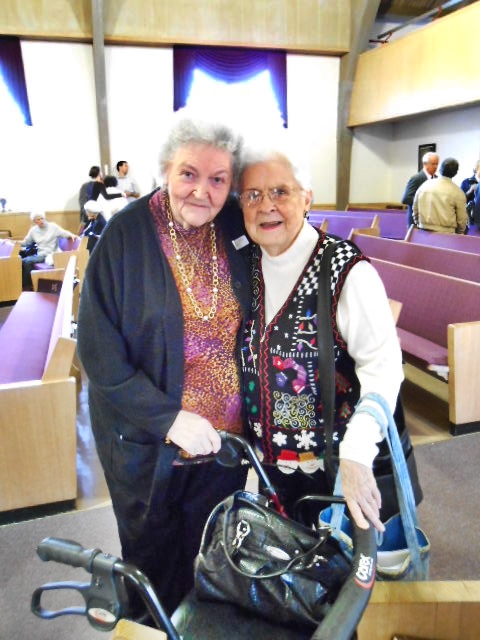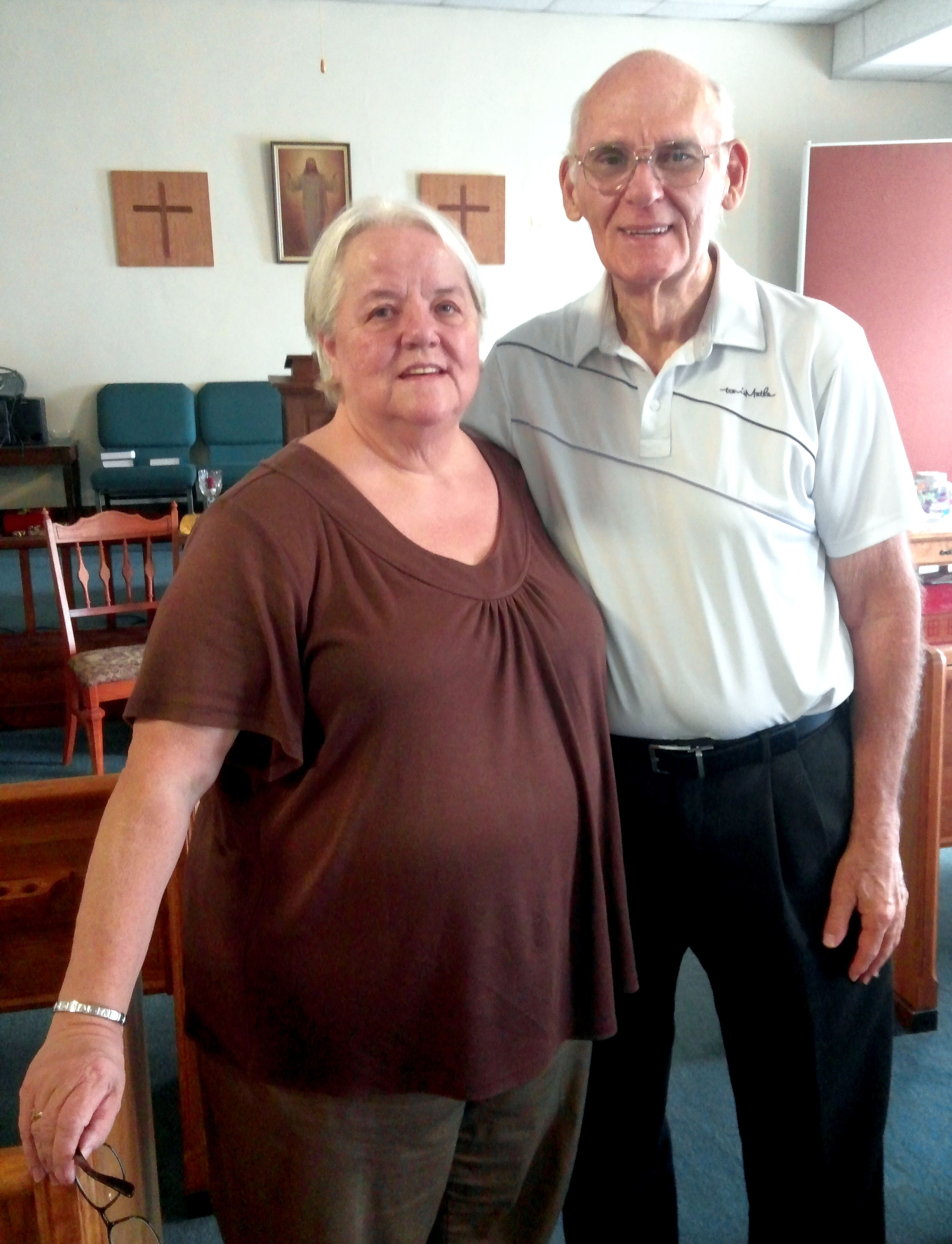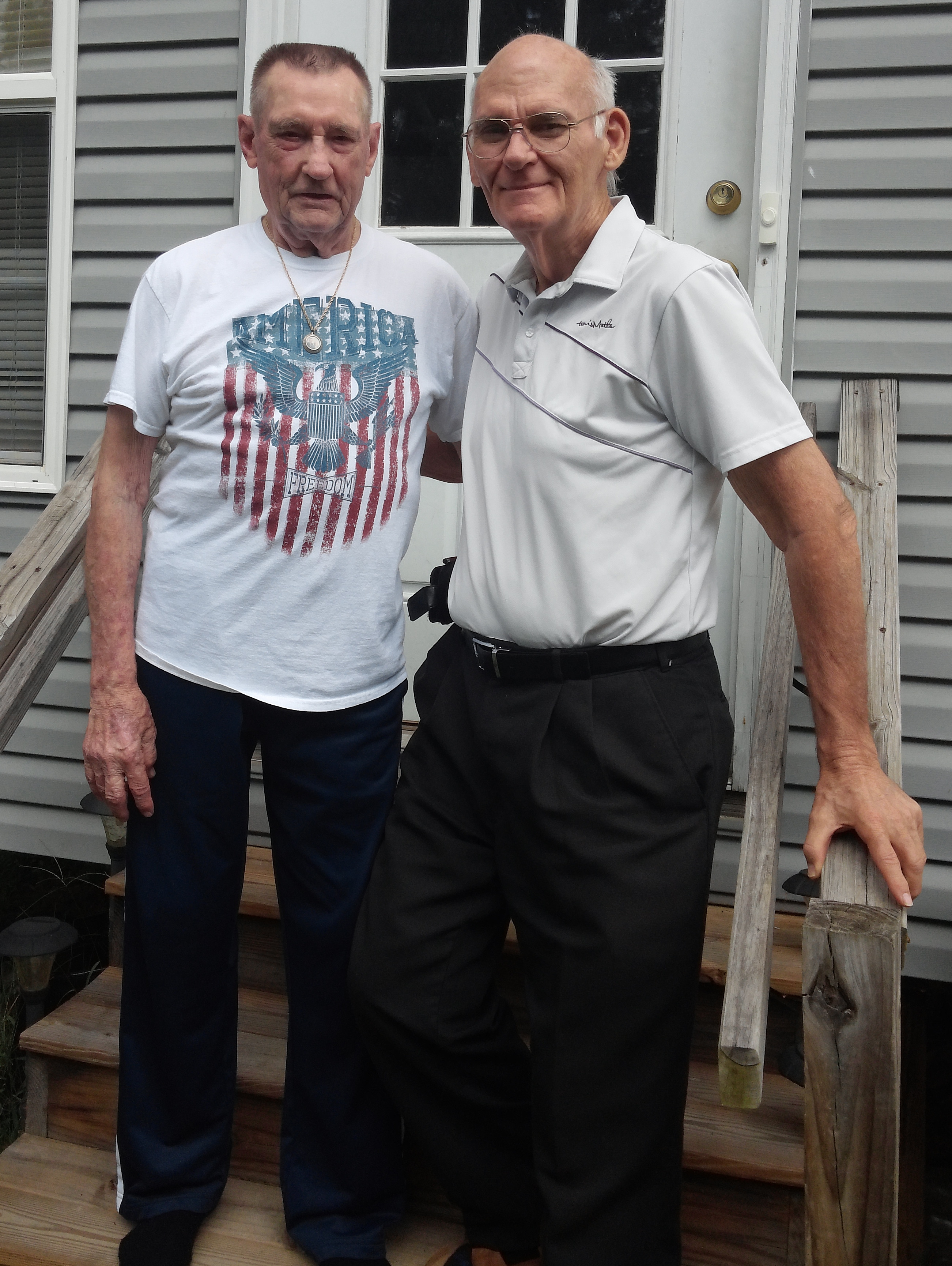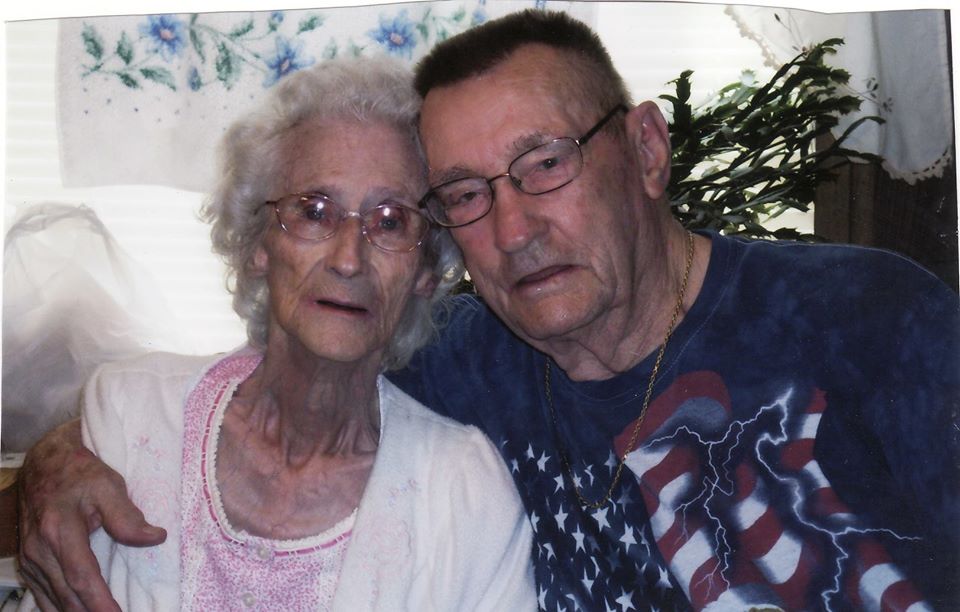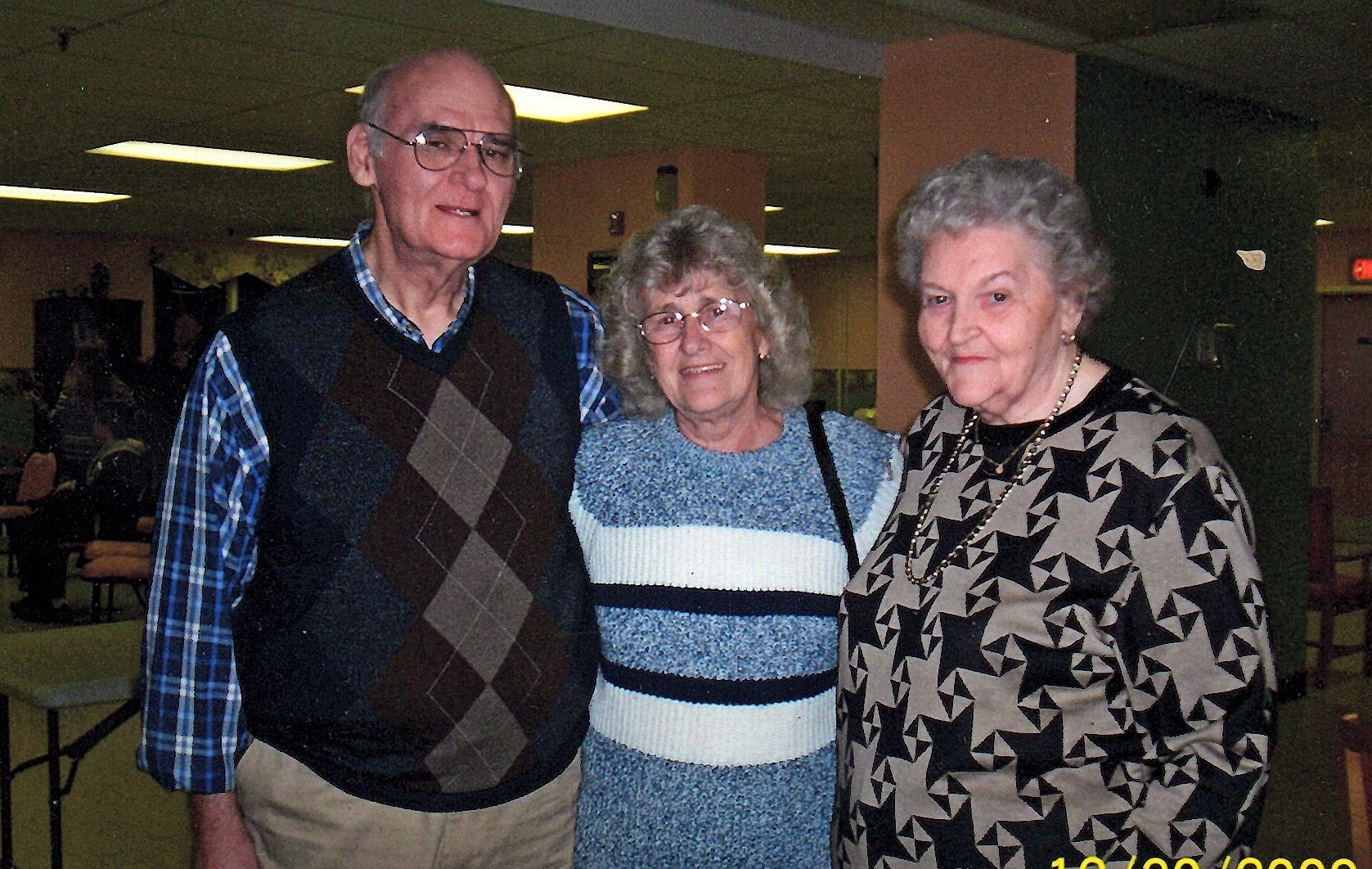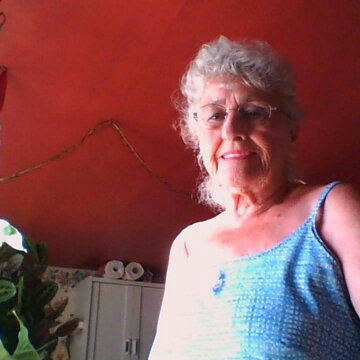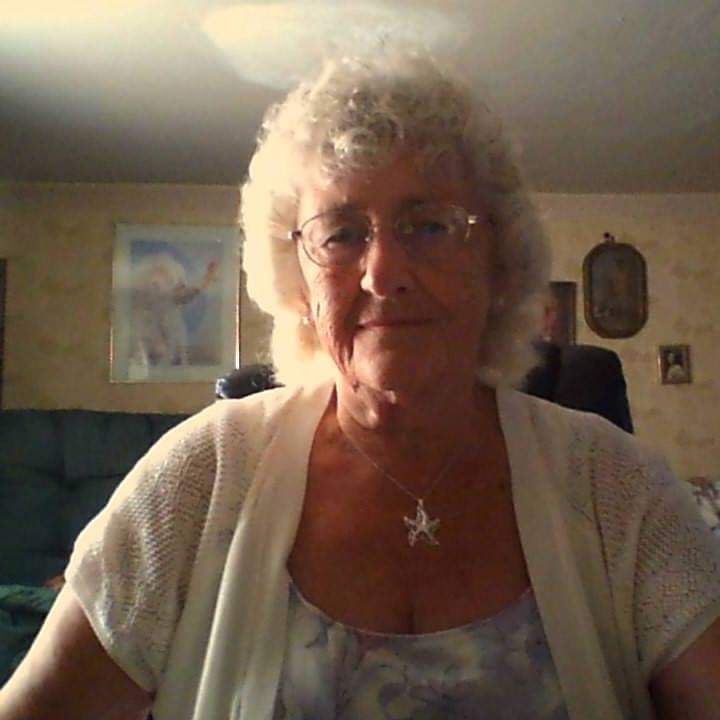 💕    💕    💕    💕    💕    💕    💕     💕    💕 
💖 Zelma "Sissy" Byrn Smith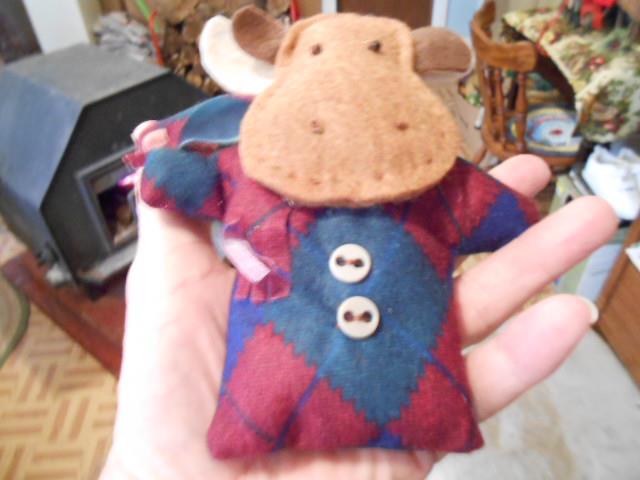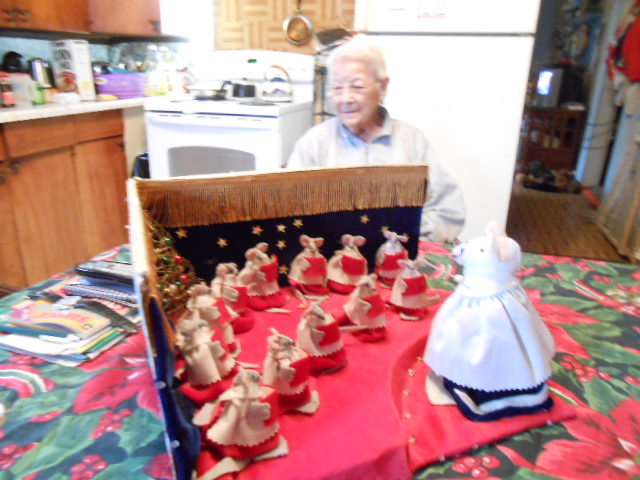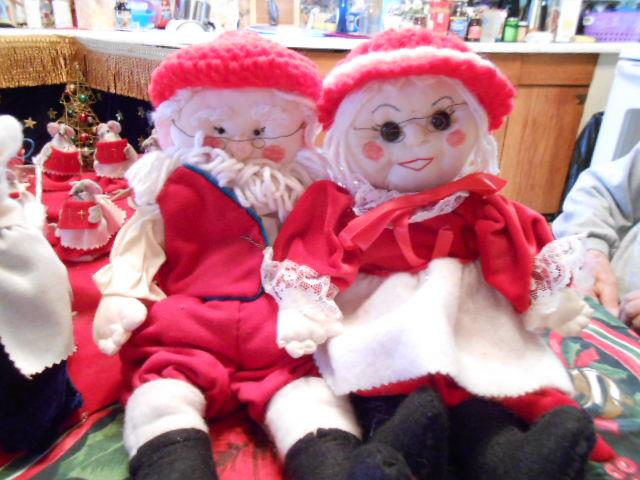 Sissy was my inspiring cousin, my Grand-Uncle Ben Byrn's daughter. Her creations were simply amazing, from these displayed to quilts, crocheted doilies and tapestries and wall hangings, and poetry. She was the Poet Laureate of Byrneville. This poem written to honor my mother Alma Louise Byrn Utz was typical of her abilities. You can read more of Sissy's poems on The Byrneville Church History page: https://favoritewebsites.educatorpages.com/pages/the-byrneville-church-history
To Louise, Lovely Lady
I would like to send you something
that would help you through the day,
to make your day more pleasant
and help you in every way .
I would like to send you a blessing
to help you walk straight and sure,
help you walk without stumbling
because of your heart that's so pure.
if for one day, I could do the things
that no other person can.
I would do like Jesus
and heal the worst of man.
But first of all I would start with you
because you are needed so
to help teach us, your pupils,
because of the things we don't know.
You clear up things that are cloudy
when your thoughts you try to impart.
You can see in my estimation
you are really high my chart.
I would like to send you orchids
or maybe violets of blue ,
or any lovely flowers
because of your heart so true .
💕    💕    💕    💕    💕    💕    💕     💕    💕 
💖Julia Danielle Utz, my Granddaughter
Julia newborn and as a kid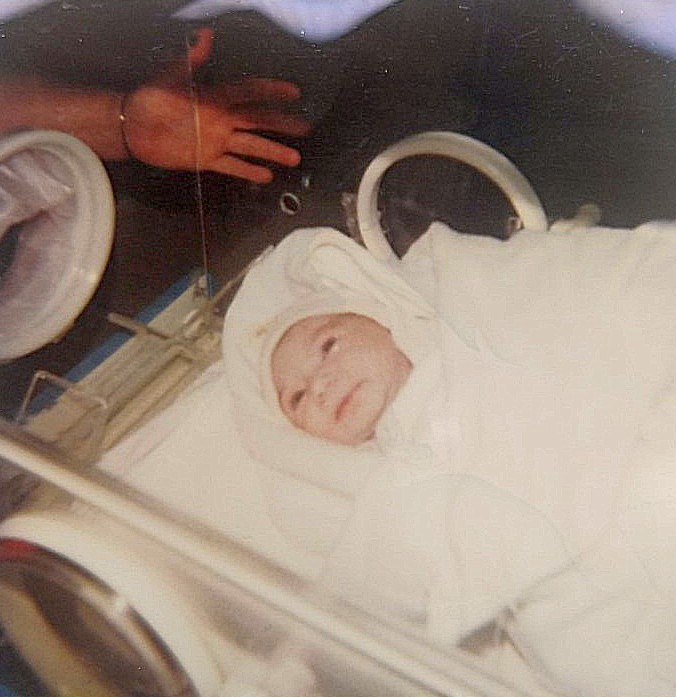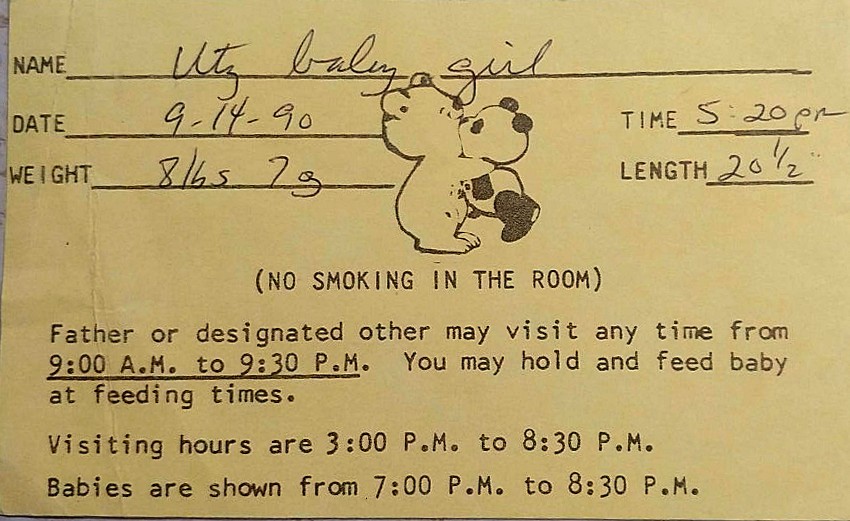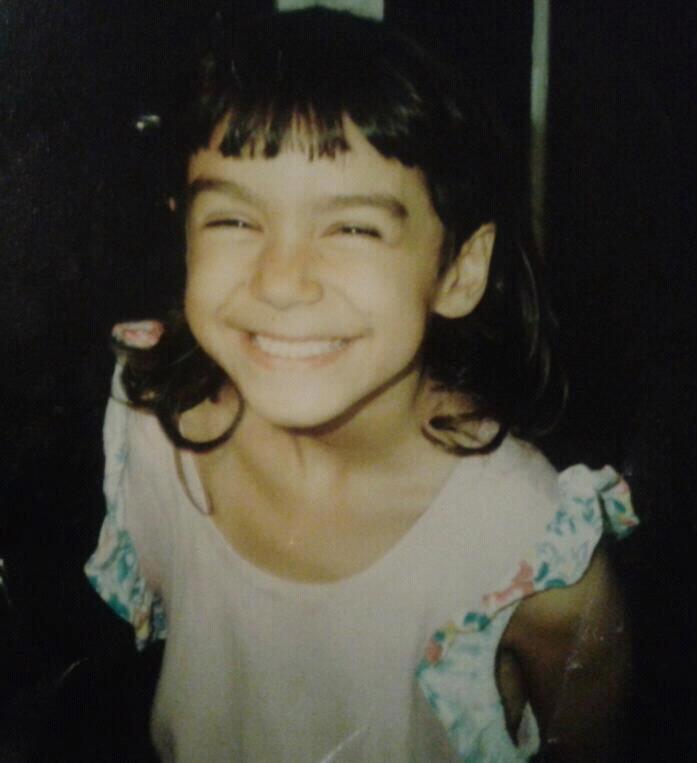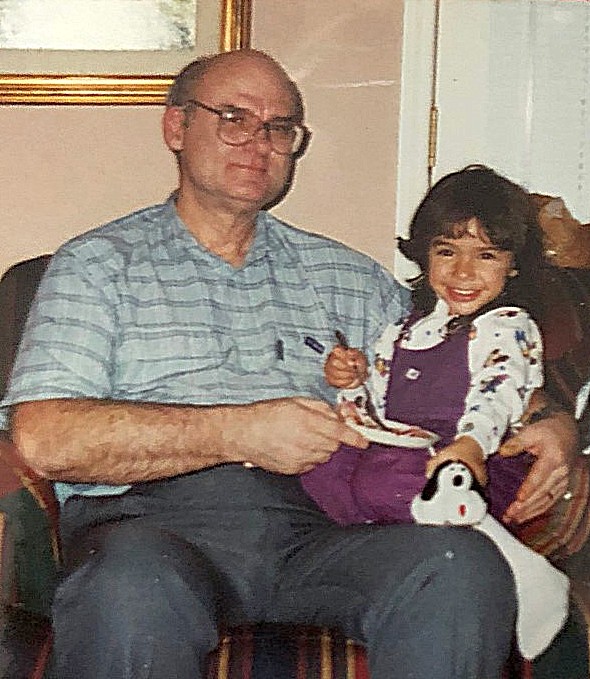 Julia's copyrighted images for my book of poetry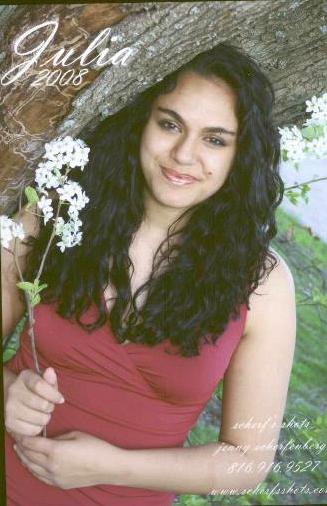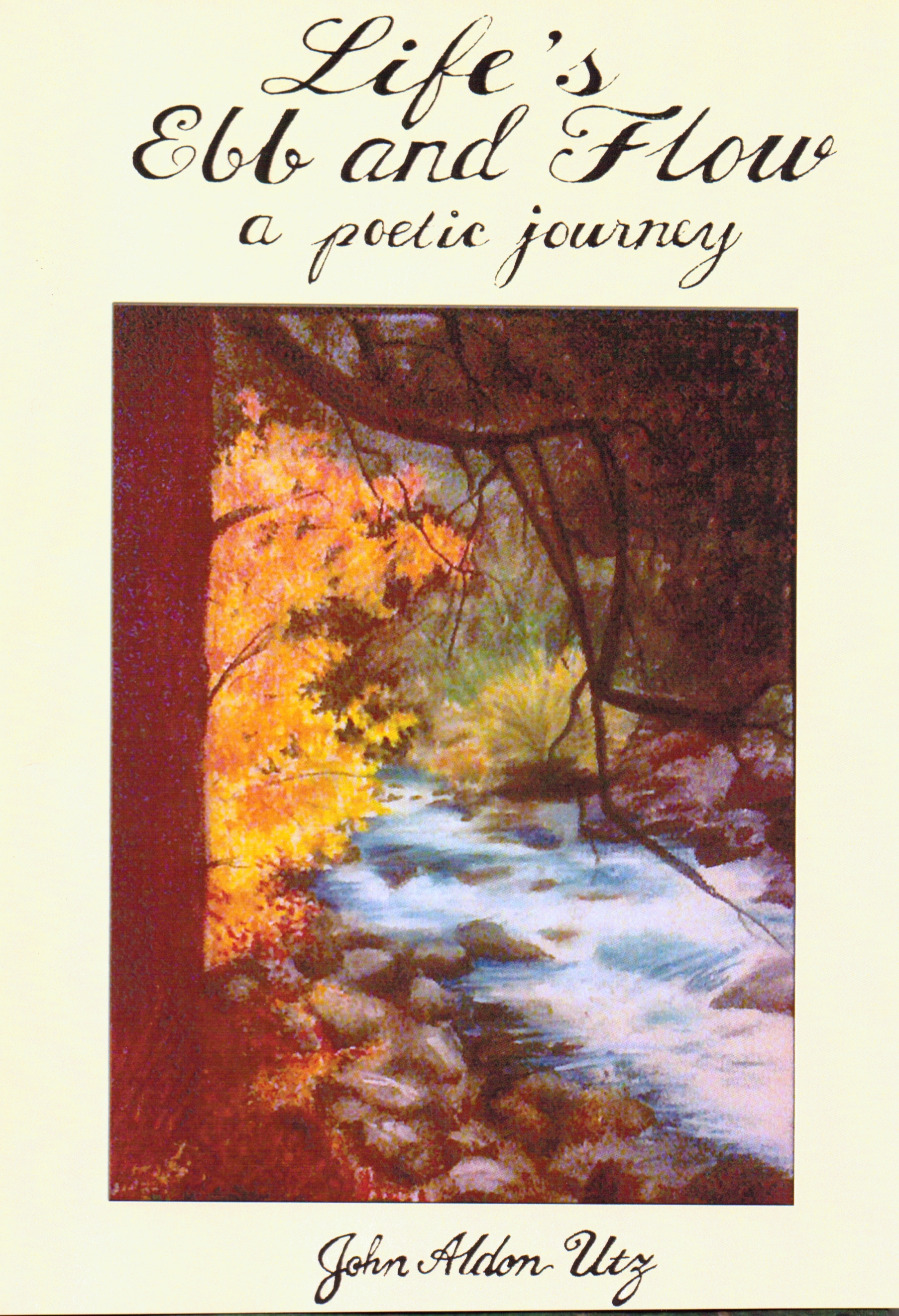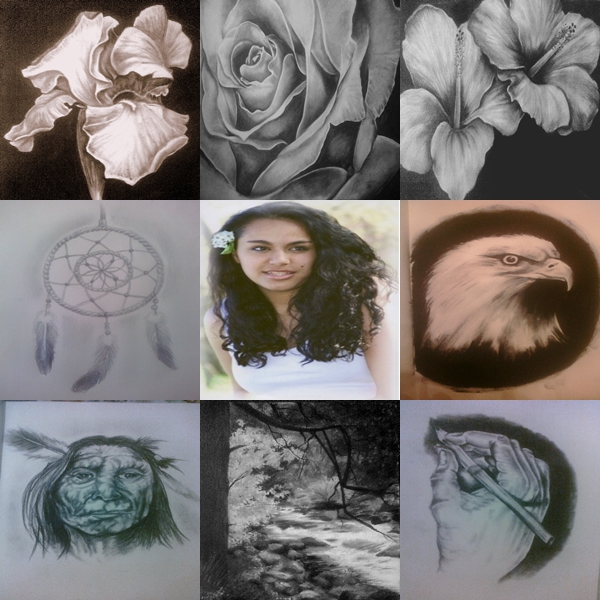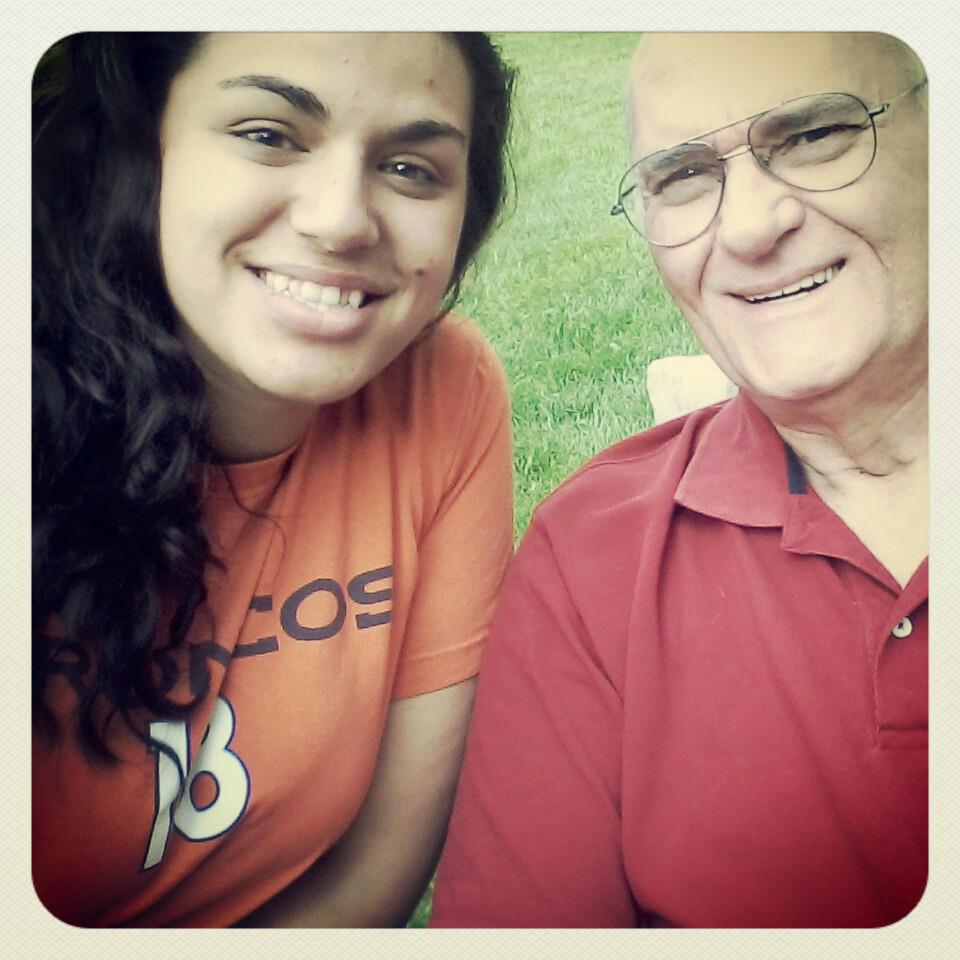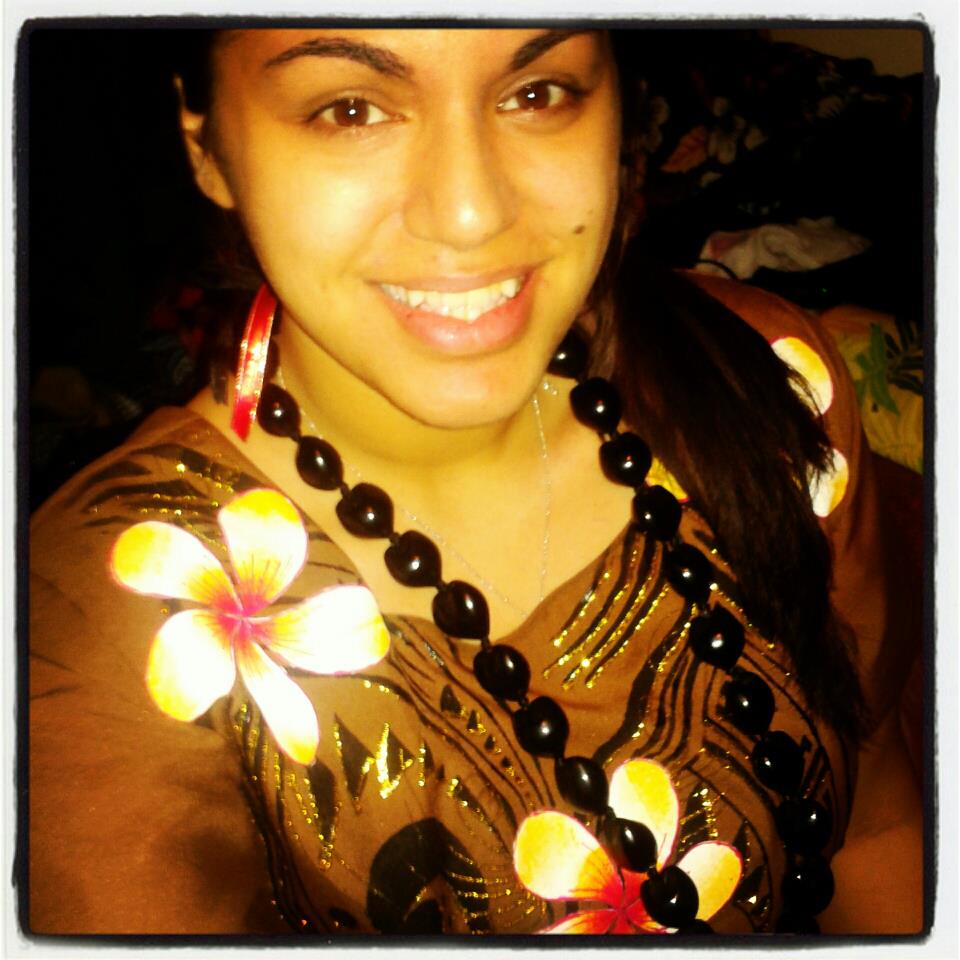 Julia Danielle Utz, my granddaughter, is the beautiful, artistic talent behind the cover pastel, floral and other pencil drawings in my 2012 book. She is the first of my four grand-children. Julia grew up learning French in a KC magnet school immersion program and this knowledge carried over to her traveling to France in her last year of high school, going to the Louvre, getting lost and separated from her group, having her camera stolen and other adventures. Julia is currently residing in Long Beach, California and continues her studies and graphical designs there. Julia's talents far outreach the limits of these few artistic expressions as her family well knows. To say the least, she is a superb artist! Julia contributed significantly to my 2012 poetry book: Life's Ebb & Flow: A Poetic Journey. Her hand drawings are simply breath-taking.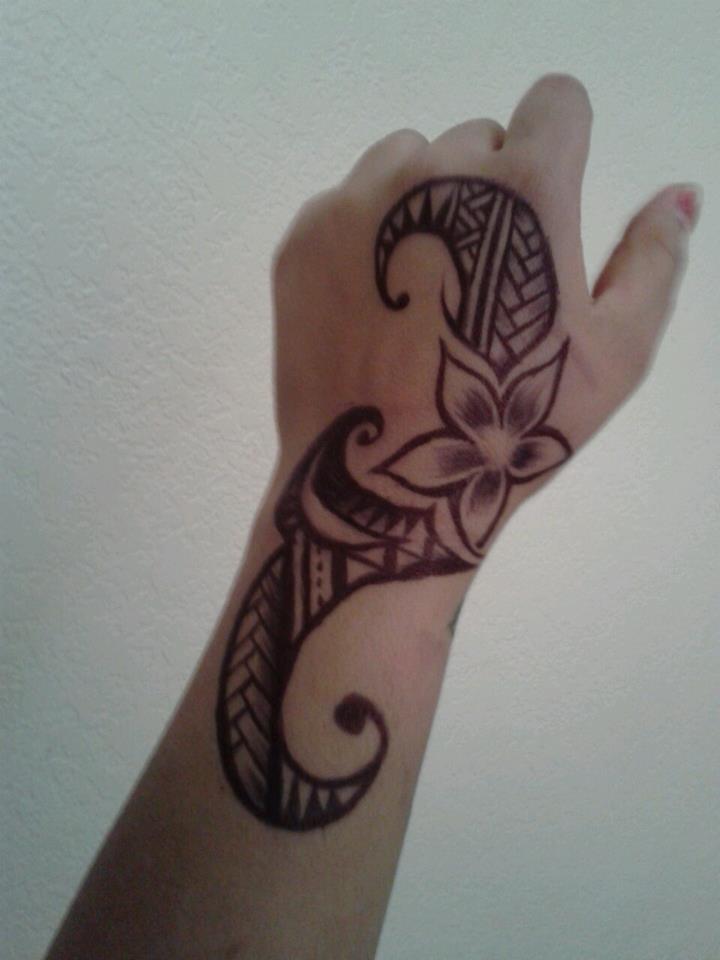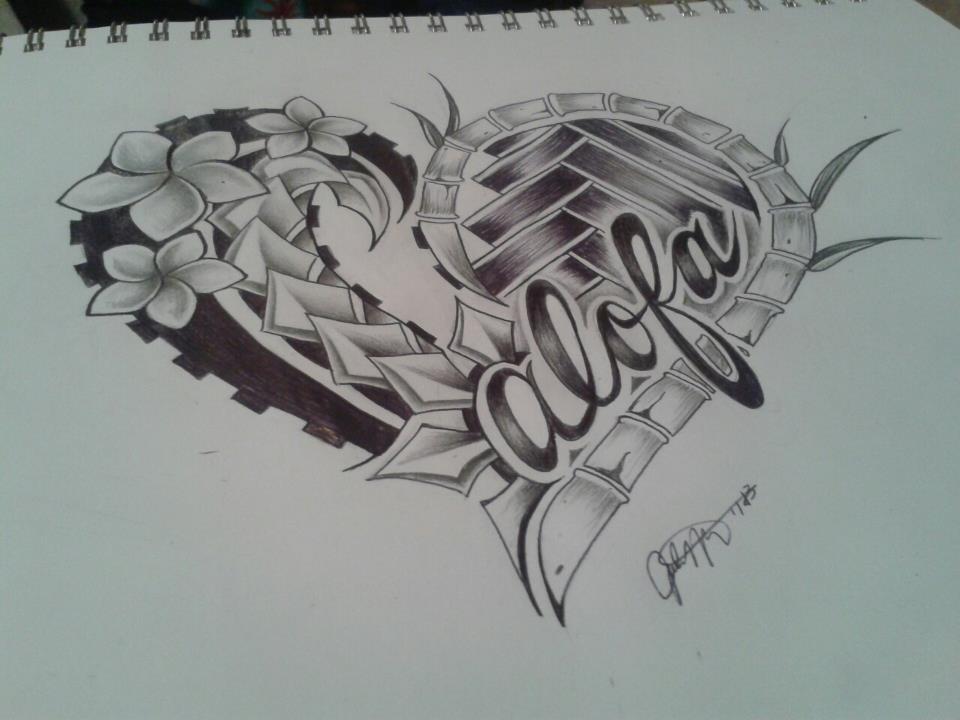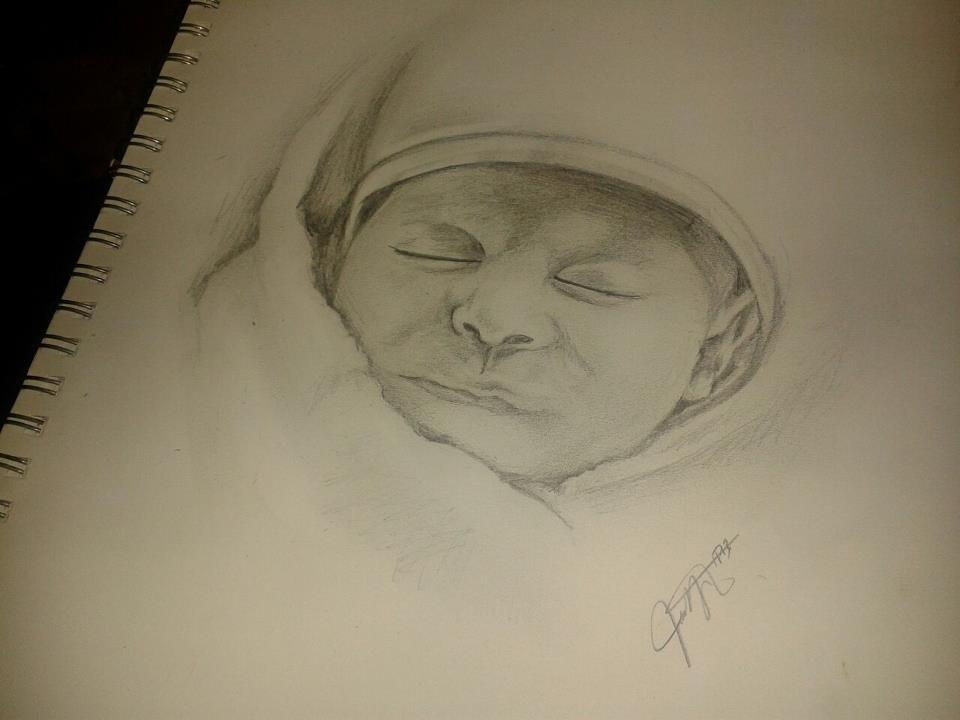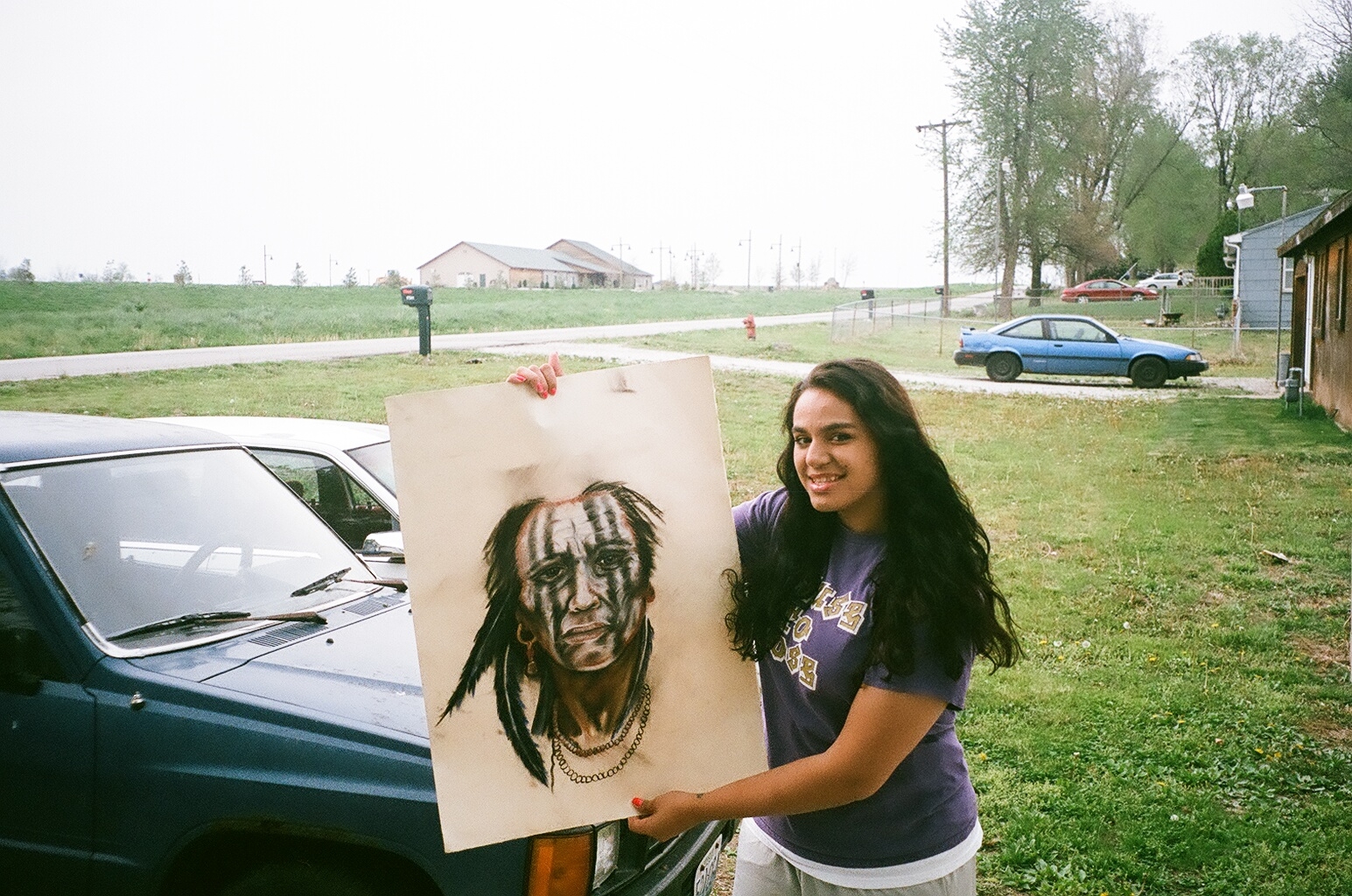 💕    💕    💕    💕    💕    💕    💕     💕    💕 
A Wonderful Time with Julia & Harley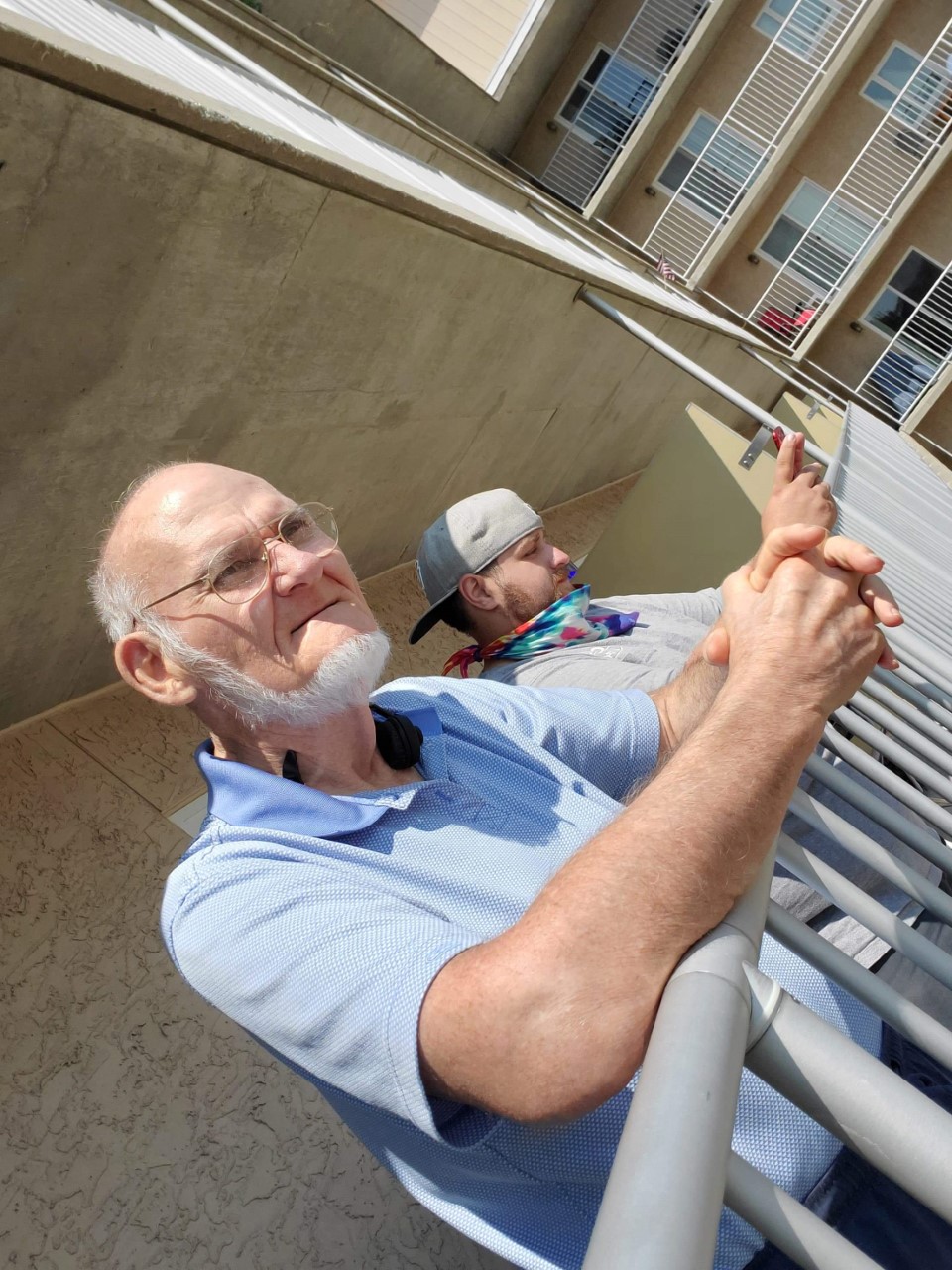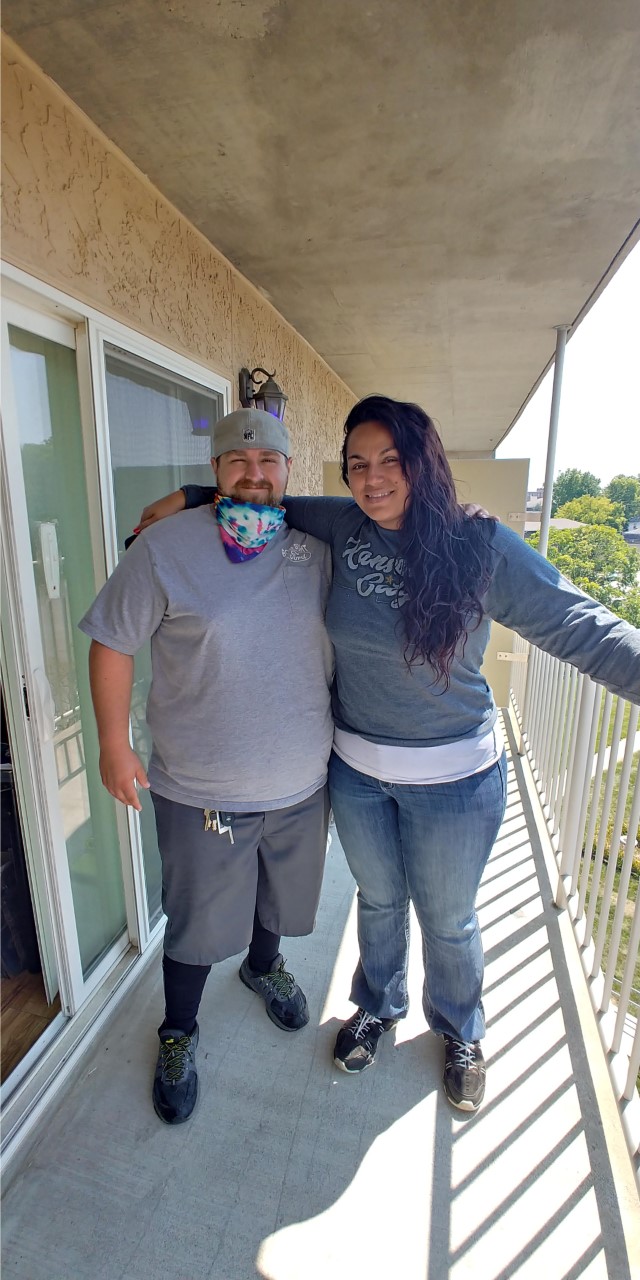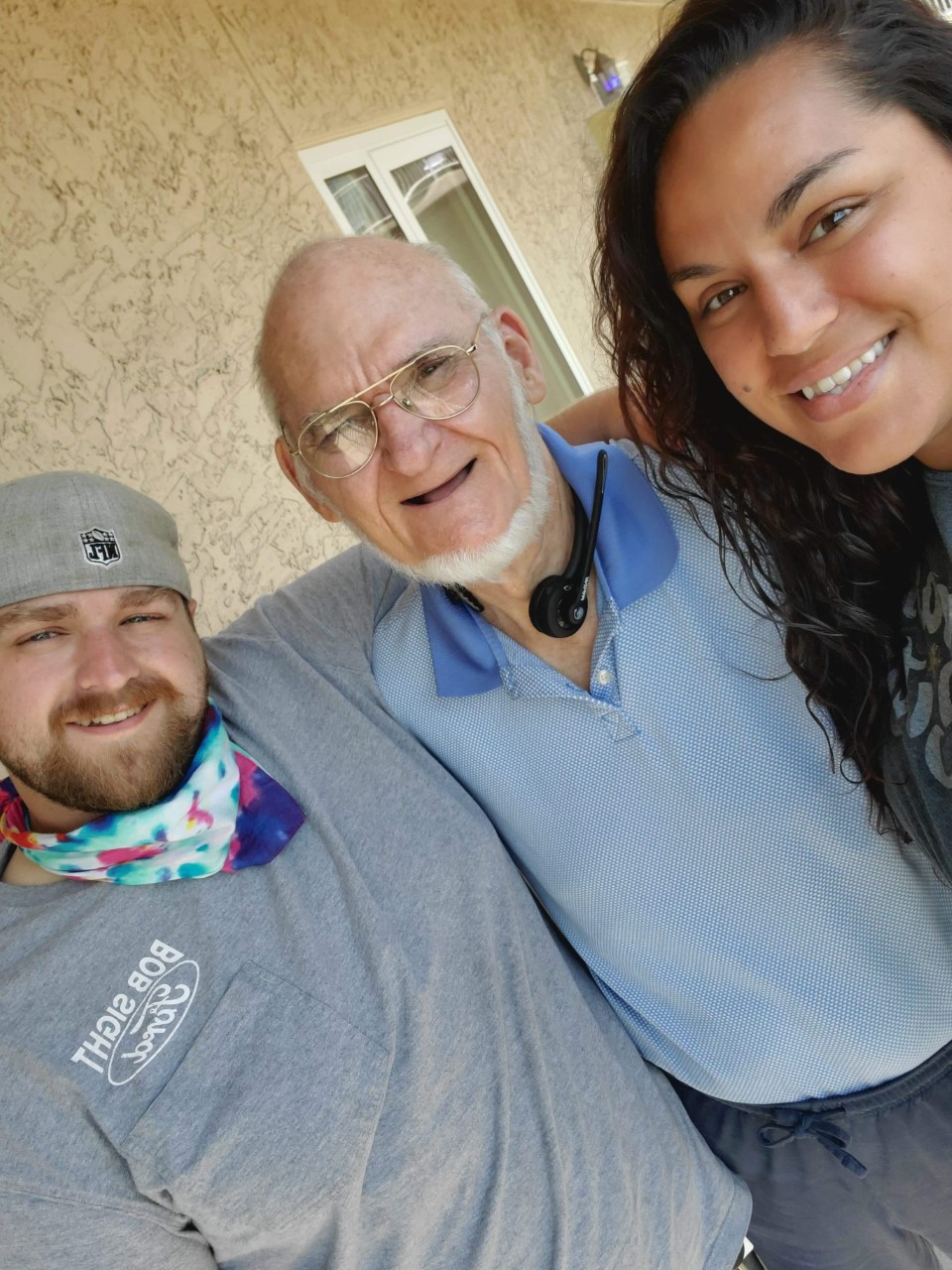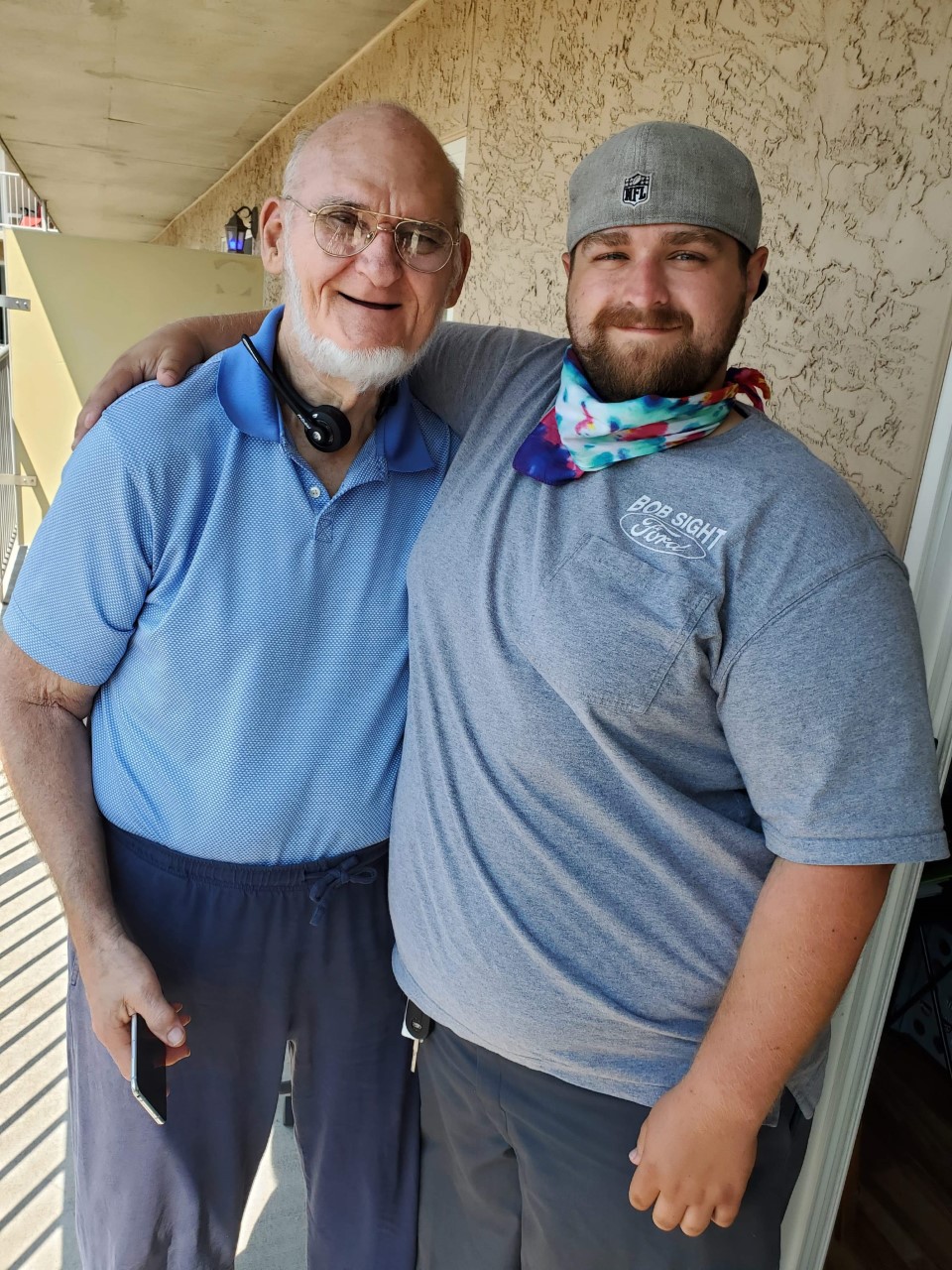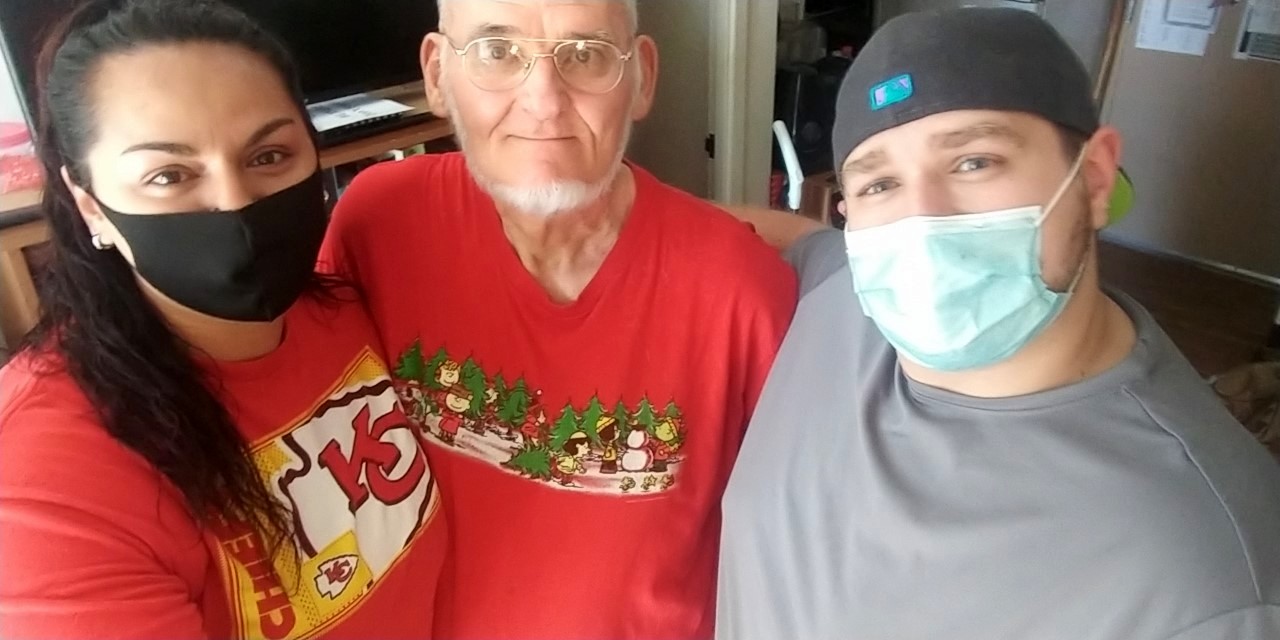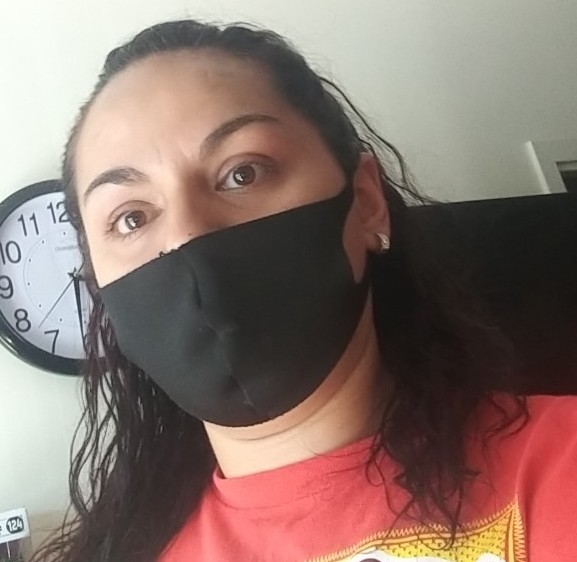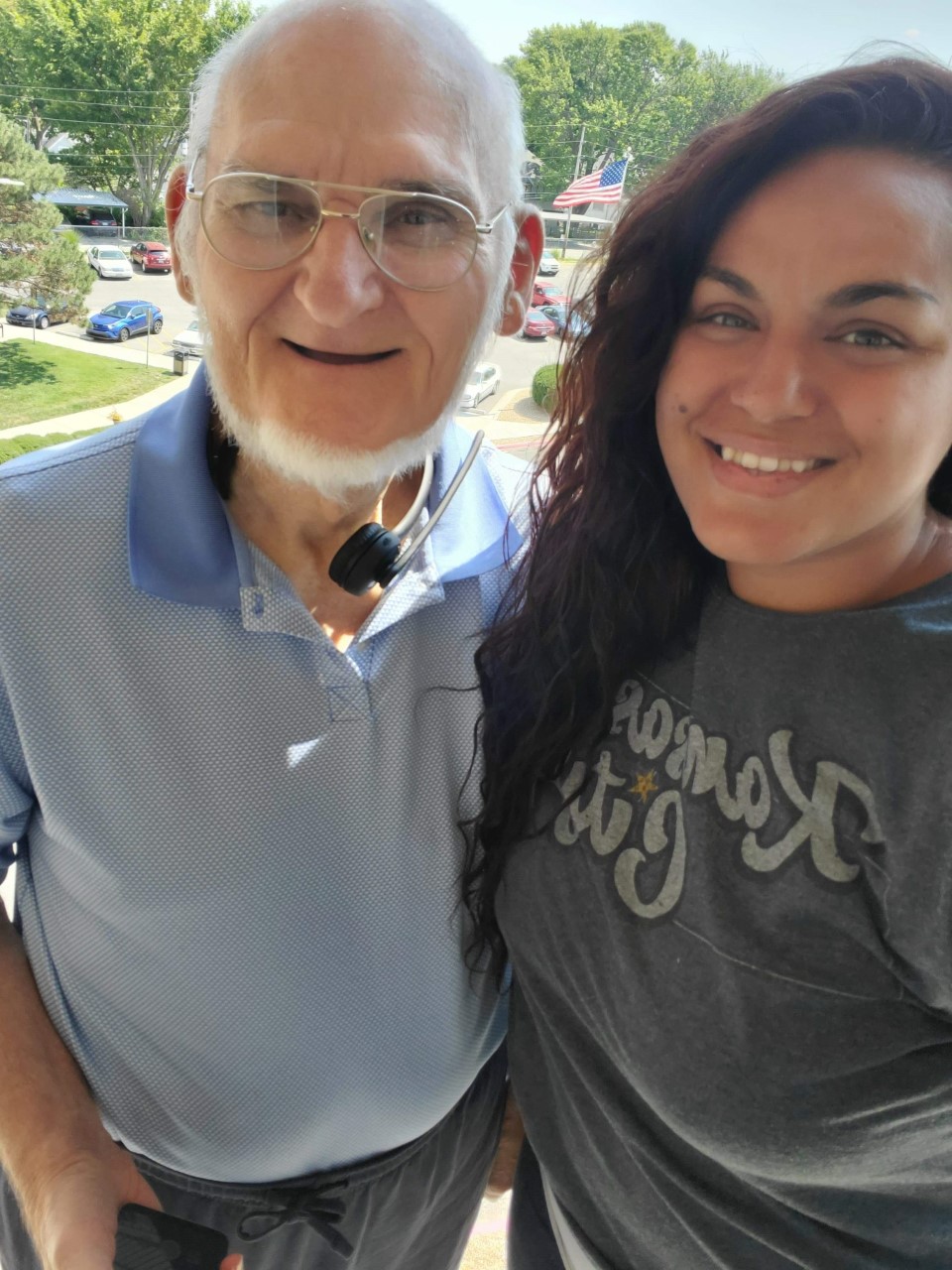 💕    💕    💕    💕    💕    💕    💕     💕    💕 
💖Harley Dean Zans, my Grandson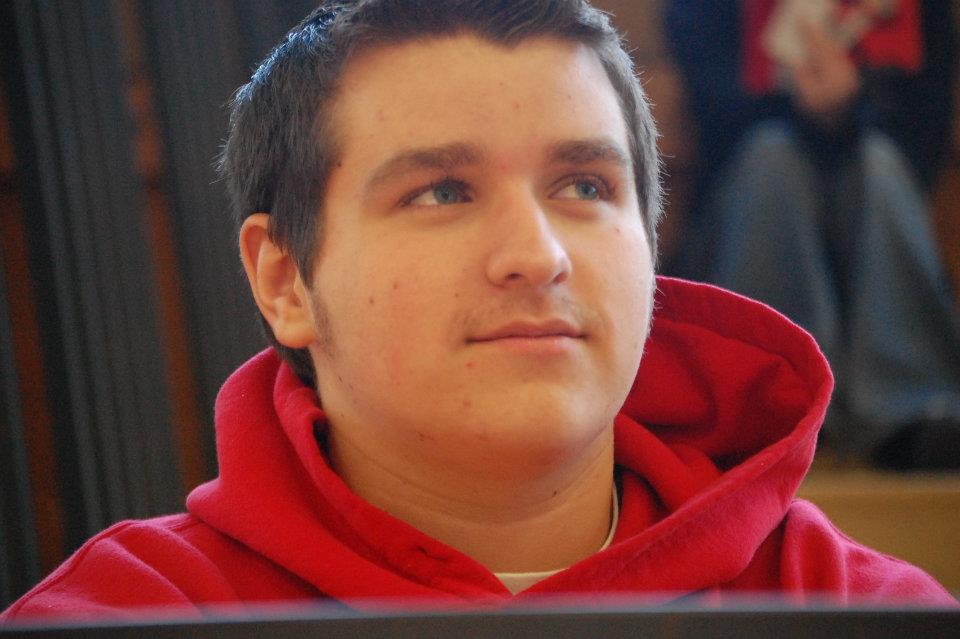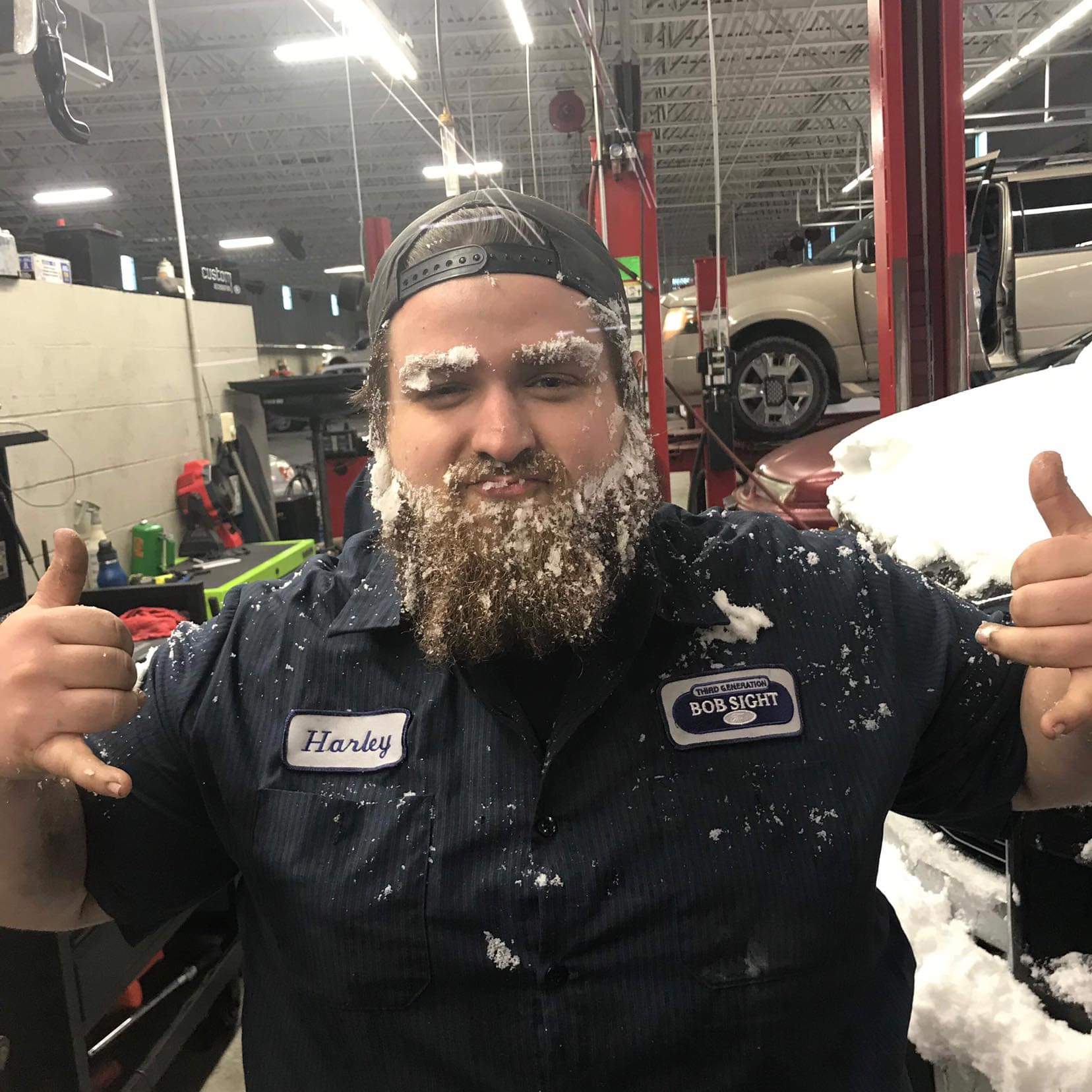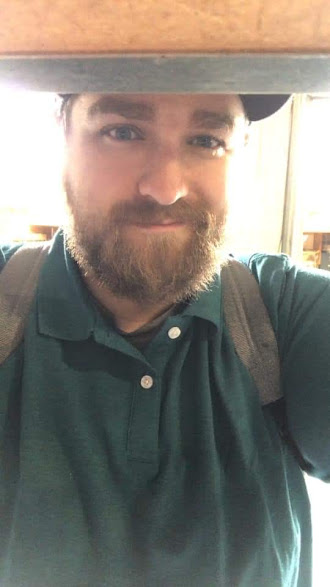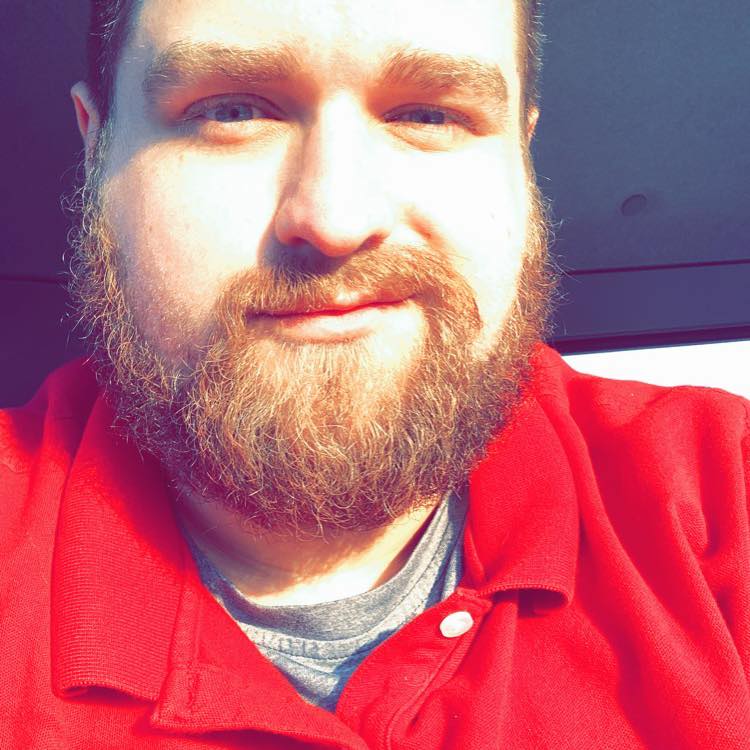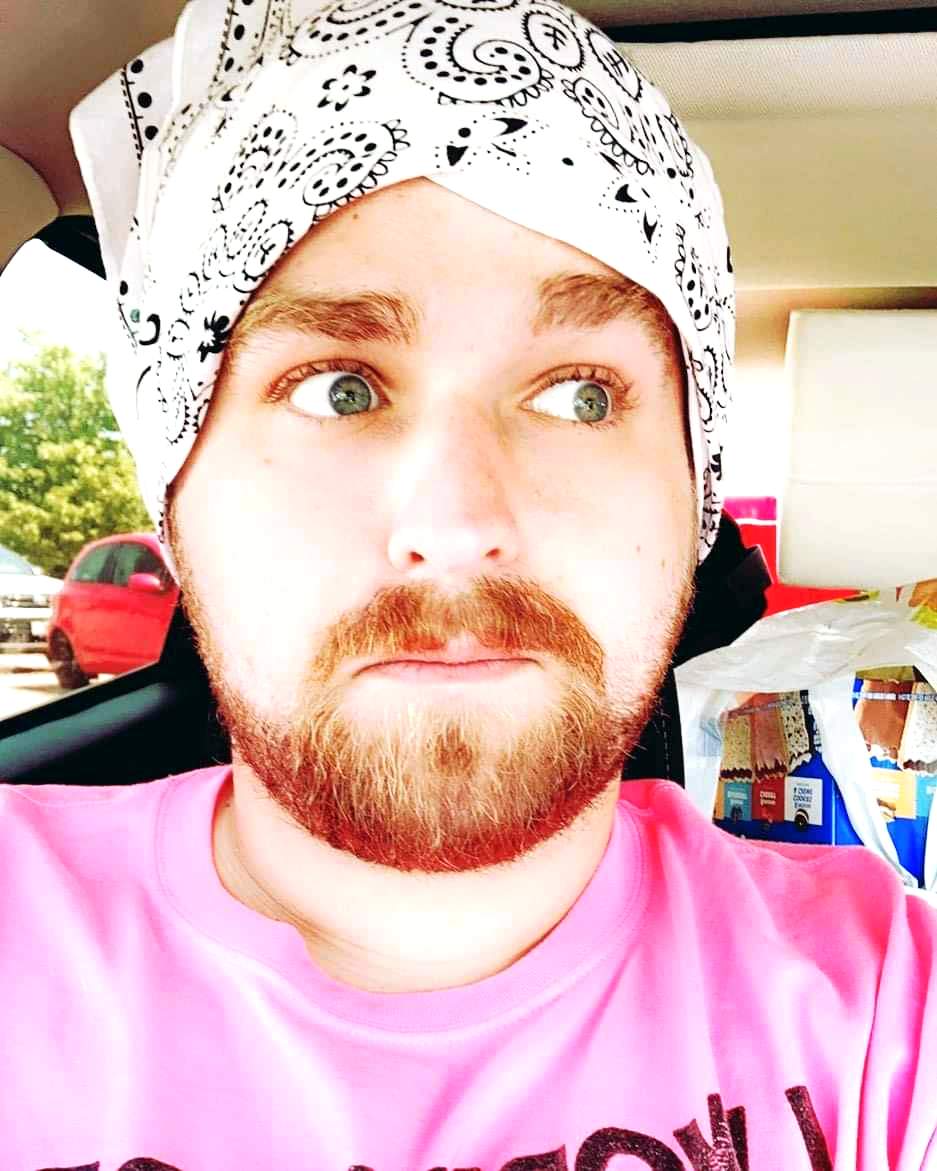 Harley is wearing his honors cords for high honors graduation and he also won a  Scholarship for $8000 a year at Newman University http:// http://www.newmanu.edu/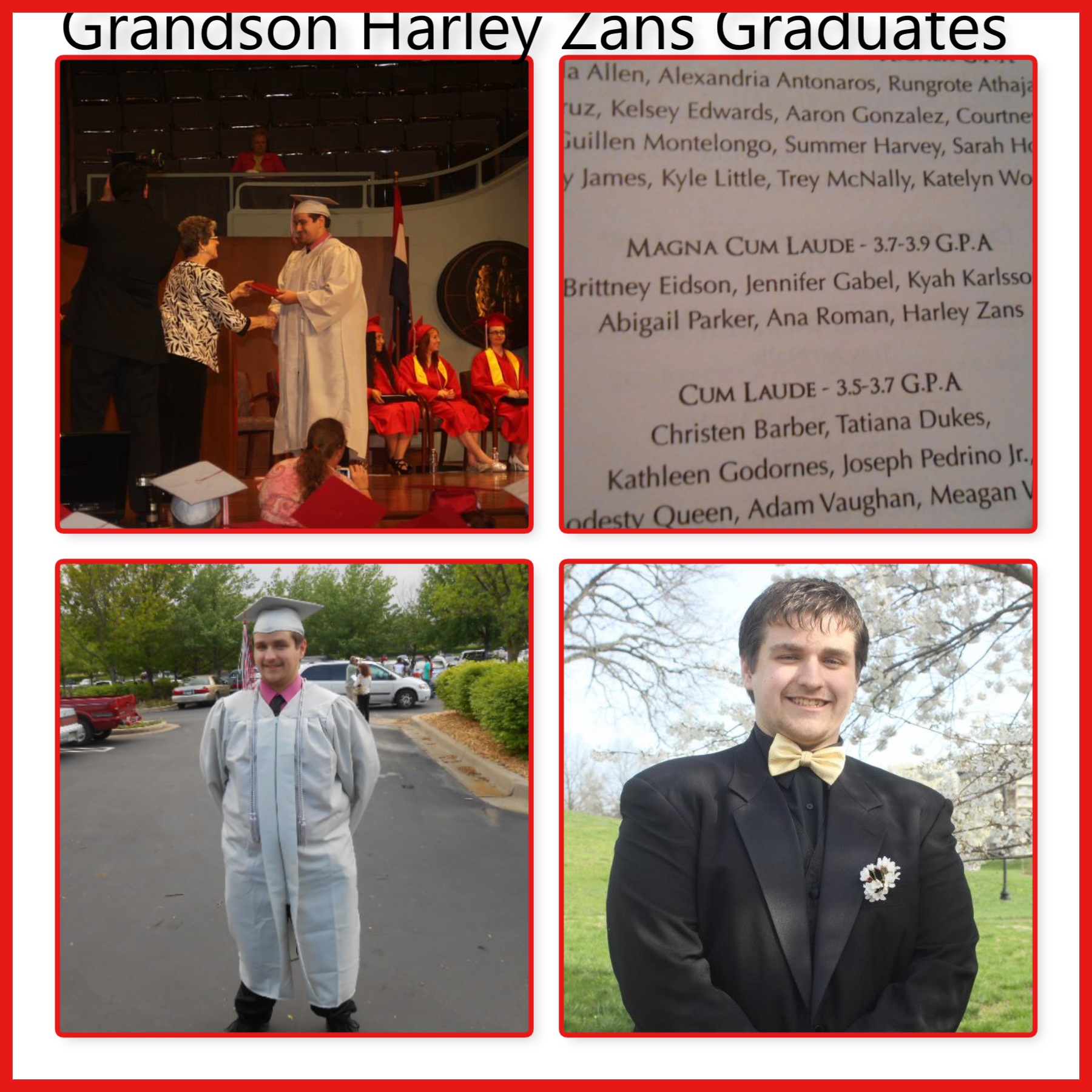 I am sharing some of Harley's poetry because as as poet myself I think they are deep, meaningful and extraordinary for such a young man! I am very proud of Harley and his many achievements and accomplishments. He tells me that these poems were written when he was still in high school. He has developed into a sensible, hardworking, knowledgeable and very competent young man, who inspires me with his sensitivity, strong work ethic and his command of English in expressing himself. He learned earlier than I did the value of expressing heartache and joy in the written word. I did not begin expressing myself creatively until after high school when I had begun the study of English Literature in college.                                      One Begins in Delight and Ends in Wisdom
A poem begins in delight and ends in wisdom, Be prepared for a wild ride, an emotional tide, plus, you get to see my sensitive side. Life is much shorter than I imagined it to be. Things happen at the speed of light and things go wrong with the speed of sound. For example, in 2007, in a span of nine months: My football coach died of cancer,  My aunt died of old age, My granny died from diabetes.
                 
The one that hit me the hardest was my granny's death, she was like a real-life, 3D savior. If you tried to find imperfections in her, you couldn't. She left so suddenly. She left so unexpectedly. She left so abruptly. She left my family in pain. She left my family confused. She left my family not knowing what to do. She was every-one's hero. She was God's hands and feet on this Earth. She was, in my eyes, perfect.
 "Do not dwell in the past, do not dream of the future, concentrate the mind on the present moment ." I don't know who  said this quote but whoever did must not know how hard it is to lose someone that is close to you.  It tries to take you down, wrap you up, and kill you. It tries to confine, Define, and reassign us: To a life of misery, to a life of sadness, to a life of depression. "no one will make a lock without a key, similarly, God won't give problems without Solutions." I really wish I could find the authors of these quotes but I can't.
The harder I keep looking for the solution to all the mortality, the farther I actually get from finding what I'm looking for. I know it will come to me later in life, but everyone knows that doesn't satisfy you. You need to know now, why it happened, for what purpose, and why they can't come back.
If I look at it with a third-party perspective, it makes me stronger. You don't realize how much you changed until you look at a picture of yourself from a few years back. I've definitely changed since she passed. I'm smarter, more mature, and I know how to look at things in a positive way now.
Another month, Another year, Another smile, Another tear, Another winter, and Another summer too. But there can never be another you. I just wish I could see her one time, Just once, to tell her thank you.                         
Thanks for raising me right. Thanks for teaching me right from wrong. Thanks for loving me no matter how bad I treated you. Thanks for everything. I love you.
( notes: the authors of the quotes that Harley could not find were both by Gautama Buddha or possibly Siddhartha Gautama)
 
Some People Accidentally Walk On My Feet and Apologize
Some people accidentally walk on my feet and apologize, while others walk all over my heart and don't even realize. There are so many backstabbers, haters, and in the box sort of people in this world. Sometimes it's just all I can do to stay standing.
I have blood dripping from everywhere from the backstabbers, I have thoughts  running in my mind that say "you aren't good enough" or "you'll never make it" because of the haters, and I am stuck inside the box because of the people that are always IN THE BOX!
Then you have the heart breakers, cheaters, and liars. My heart has broken so many different times that I myself have lost count, I've been cheated on so many times I'm starting to think that I am a cheater myself, out of who I am, Who I am, and What I do. I've been lied to so many times it's starting to feel like lying is the right thing to do, I know it's not though, that's the thing. 
I've got God on my side and He alone can set me on the right track, make me choose the right thing, and love me unconditionally.
Love Lost = Hearts Dying
My best friend deleted me on Facebook today
I know it may not seem like a big deal, probably is it. 
It's my fault everything happened between me and her. 
It's my fault. 
I still can't believe I did that to her.
The love of my life and I willingly threw it away.
Why?
Because I'm young and restless.
Trying to remain Stressless,
You're keeping me speechless,
Leaving me so senseless,
Obviously, this isn't working. 
Considering every time I think about her.
My mind goes crazy.
Me and her together are like the common Daisy, everywhere.
It's pure... One hundred percent...Love.
Yes, I threw it away.Like a washed-up piece of driftwood from the sea.
Why couldn't I see that she was the one for me?
Why couldn't I believe that love was sitting right in front of me?
Why couldn't I go through the rough patches and Hold On To What mattered most?
She was the only girl that I left inside my walls.
I let her know every single little detail about me.
Every little secret.
She did the same for me.
Yet, we couldn't seem to make it work.
She made me feel happy when we were together.
She made me feel at peace with the world.
She made me feel... At home.
It wasn't just another hug.
It was one of those in braces that makes you feel infinite.
It wasn't just my lips you kissed, it was my soul.It wasn't just another fling,you literally made my heart sing.
...but then she said this
He swept me off my feet and as the world came crashing down he was nowhere to be found.
She said this, what I hate is that the "he" is me.
I tried and I tried to fix my mistakes.
Every time I think of you, I put on the brakes.
The only reason why is because I know it'll all end in tears.
Thinking about you is like musical chairs, I'll never win.
Thinking about you is like falling upstairs, I do it all the time.
Thinking about you like babies tears, once it starts it never ends.
I love you, I need you, I want you back.
I need you like Christians need the Bible.
I need you like crack addicts need their pipe.
I need you like cupid needs his arrows.
I need you like Christmas needs little kids that wake up in the morning over-joyed in the fact that 
Santa gave them a gift.
I love you.
I love you more than you will ever know.
Me without you is like:
A sneaker without laces,
A Jeep without braces,
A clock shop without faces,
Asentencewithoutspaces.
Me Without You is like:
Facebook WITHOUT FRIENDS.
YouTube WITHOUT VIDEOS.
Google WITH NO RESULTS..
1 universe.
9 planets.
204 countries.
809 Islands.
7 Seas.
Nearly 7 billion people.
I had the fortunate and unfortunate luck of meeting you.
Me and you are like Lilo & Stitch.
Stuck together like Abercrombie & Fitch.
Sleeping and dreams.
Cookies and cream.
The American dream.
Which is Love.
Love is the one of the few things that can soothe the soul while slowly making it shatter. 
There is only one happiness in life, to love and be loved.
My life is a moderately good play with a badly written third act.
Ya get what you get.
💕   💕    💕    💕    💕    💕    💕    💕 
💖Uncle Robert & Anunt Felicia Utz
My Dad's brother Robert Chafton and Aunt Felicia were such a blessing to me. We visited them often in their home outside Albany, Georgia. They lived on a  plantation with pecan trees, peanuts, watermelons and cotton, with sandy soils much different than what we knew in Indiana. Aunt Felicia was a true Georgia peach, with a heart as big as all outdoors.
Uncle Bob(Robert Chafton)+Aldon Utz   Uncle Bob+Ben David+Aunt Felicia  Earl Kline+Al David+Wayne Utz+Dad+Uncle Bob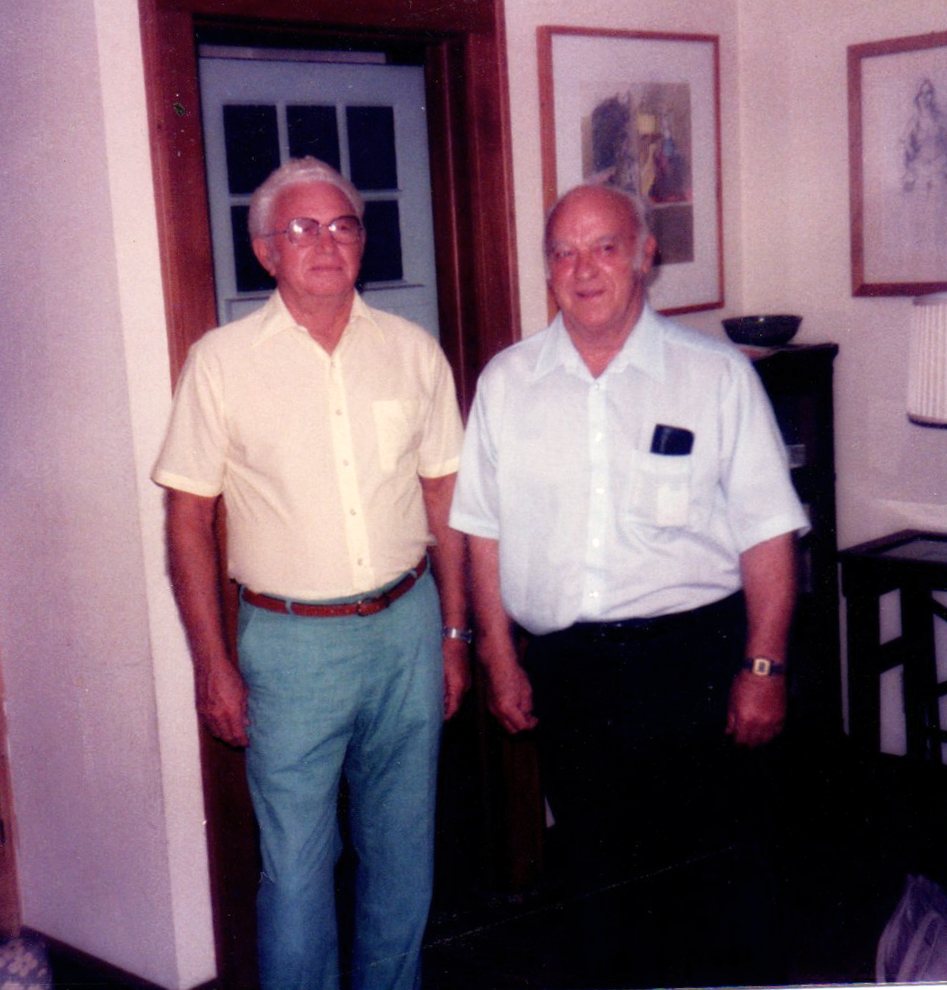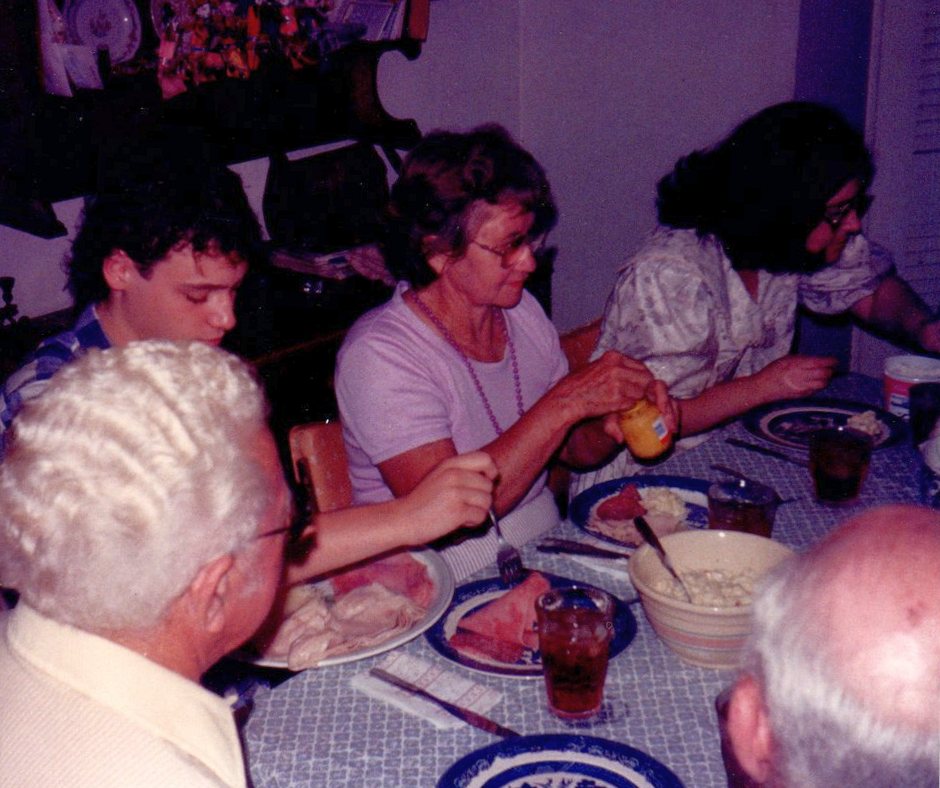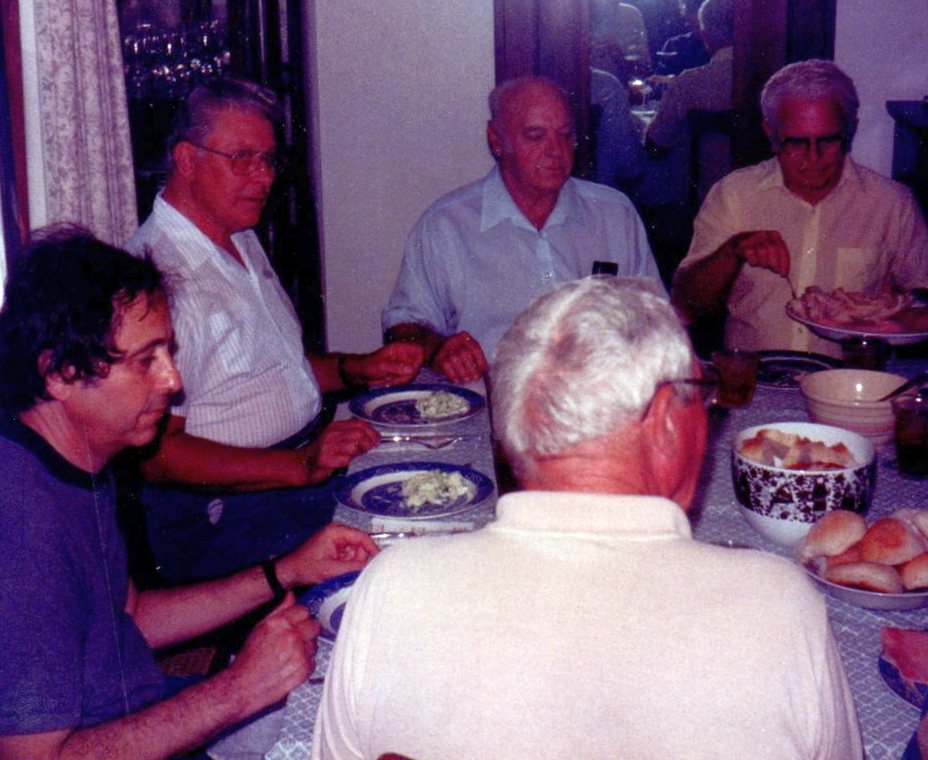 💕   💕    💕    💕    💕    💕    💕    💕    💕
💖Bonnie Alberts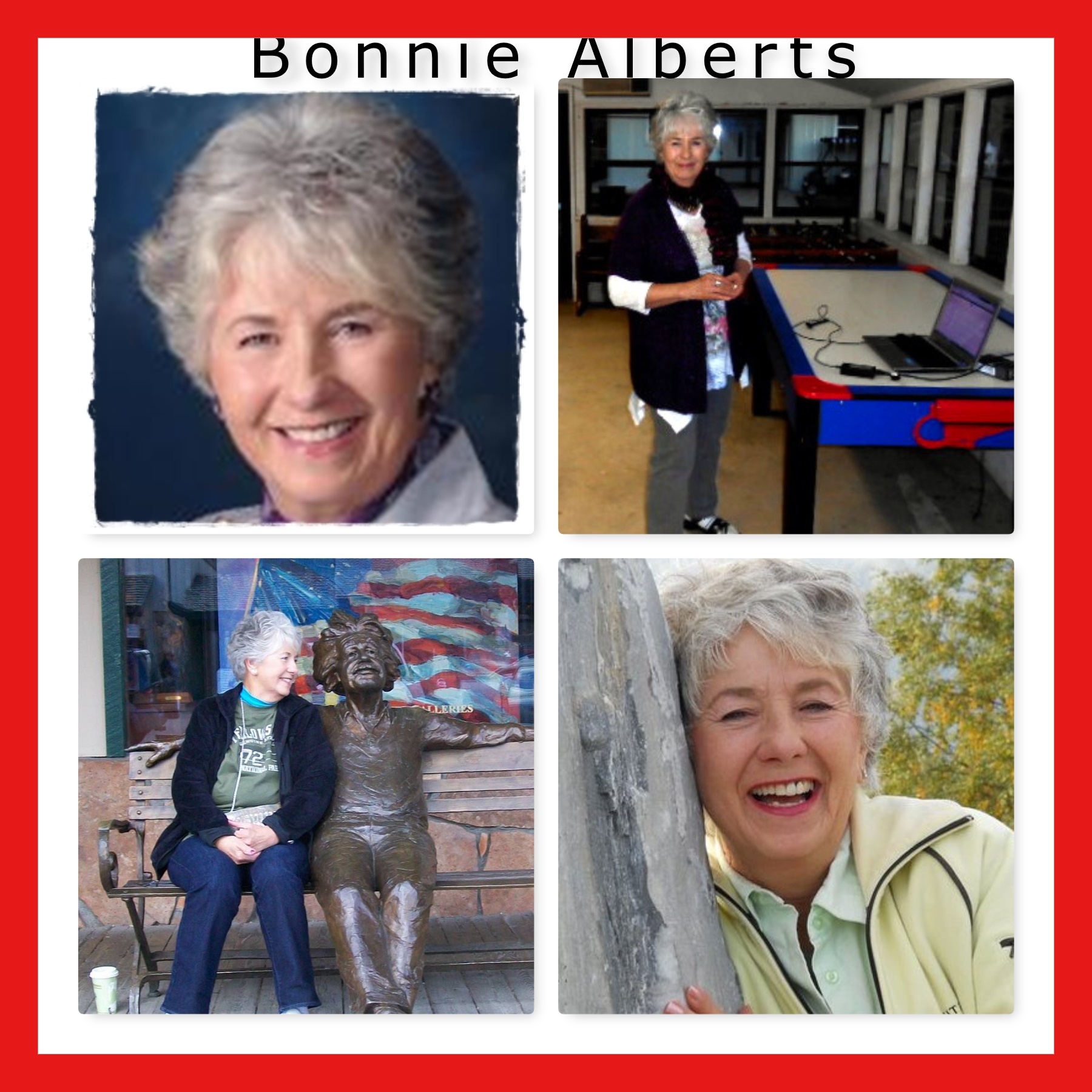 I met Bonnie at the Deerhaven Winter Reunion 2012 [http://www.deerhaven.cc]. She was a very inspirational person, had her own very successful Amway business, and possessed many strengths and gifts including a welcoming personality, a kind and loving heart which made getting to know her a great joy for me. We spent a lot of time at the reunion talking and walking the grounds, sat together in church services and ate together.  She a person that I can never forget or ever want to.
💕   💕    💕    💕    💕    💕    💕    💕    💕
💖Michael S. Casey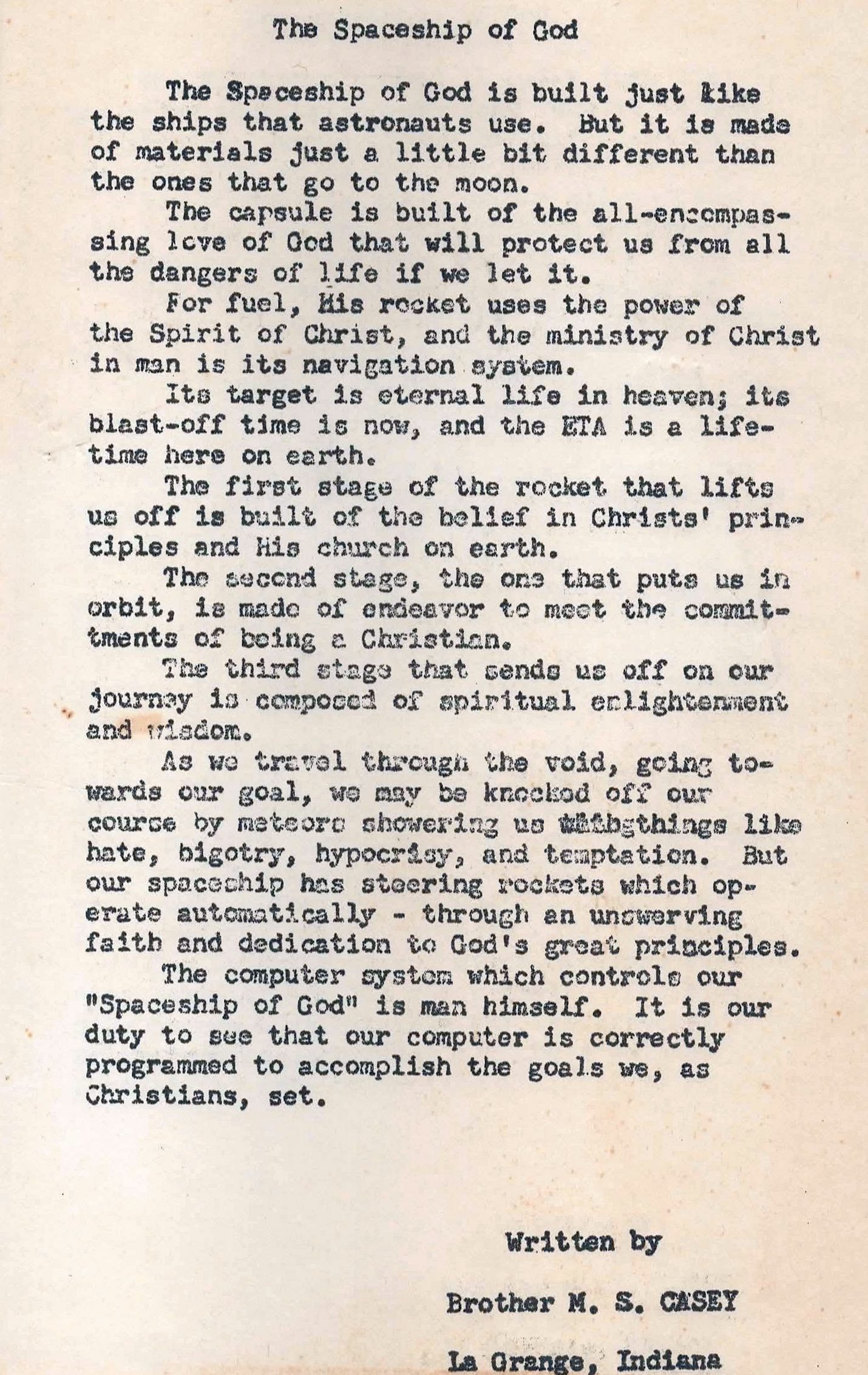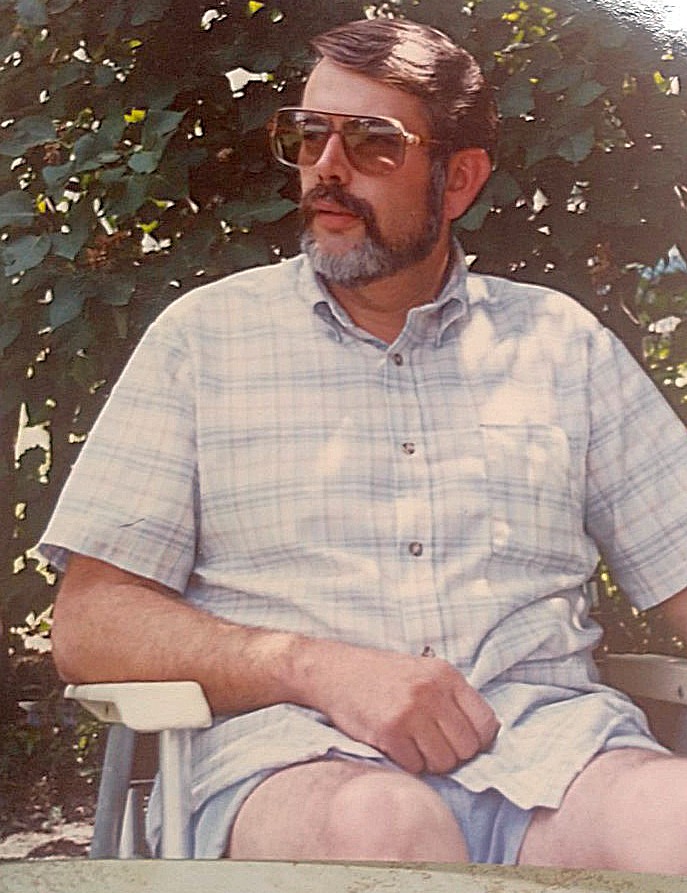 Mike was my best friend from 1967 until his death.  I visited him in his Casper, Wyoming home several times and on one occasion did go cross-country skiing on Casper Mountain. I lost 15 lbs. that day, though I would not recommend the way I did it. I found seemingly every snow drift on the mountan to fall into.  Getting up from a drift when your ski's are stuck in the snow on one end, up in the air on the other, is no small task. It was in the struggle to get back up not the actual skiing that caused me to lose the 15 lbs. We had wonderful experiences together, as he share the area with me and we attended the local Casper RLDS church, where I was privileged to speak. We also visited church friends who live away from Casper on a large 10,000 acre sheep ranch. We also passed and visited Independence Rock. Independence Rock is a large granite rock, approximately 130 feet (40 m) high, 1,900 feet (580 m) long, and 850 feet (260 m) wide, which is in southwestern Natrona County, Wyoming  along Highway 220. During the middle of the 19th century, it formed a prominent and well-known landmark on the Oregon, Mormon, and California emigrant trails. Many of these emigrants carved their names on it, and it was described by early missionary and explorer Father Pierre-Jean De Smet in 1840 as the Register of the Desert. The site was designated a National Historic Landmark on January 20, 1961.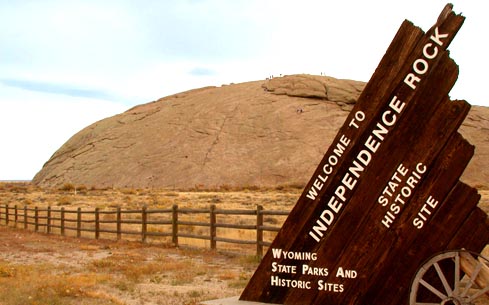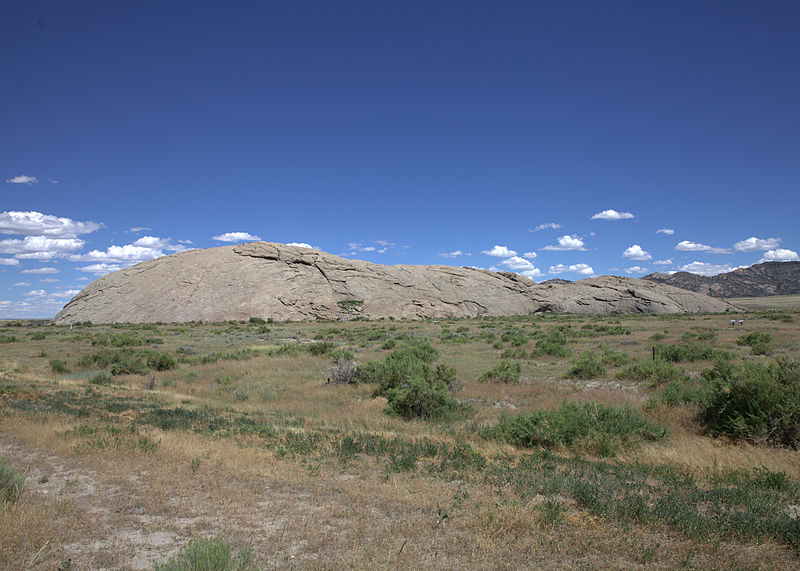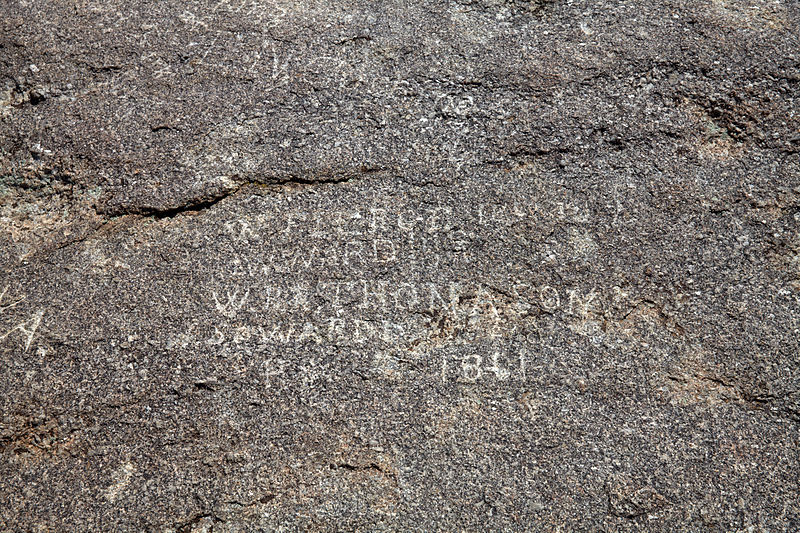 Names carved on Independence Rock, particularly of W.R.R. Thompson, W. Pierce, J. Ware and J.S.O. Ward in 1861. It took some doing to climb to the top of Independence Rock, but the view from there was spectacular!  A most amazing part of that experience was seeing the wagon ruts in the earth of the 3 Trials that went by it so long ago! The ruts were made by the 1000's of Conestoga wagons following the same trail. On the drive out to the sheep ranch we saw evidences of winter kill, cattle, goats and sheep that had died from the bitter winter cold. Mike and I continued our friendship when he moved to Independence, highlighted with exercising and swimming together, sitting in the steam room and sauna at a local fitness club, and having the deepest spiritual conversations.  He was my brother!  I loved him dearly and it absolutely broke my heart when he chose to take his own life. When Michael died, I drew closer to Florence his mother and Karen his sister. Florence Casey was to me an elect lady whose faith, love, and acceptance of others was remarkable. Florence, even in her death and Karen, in her life, continue to minister to me in deep, insightful, and meaningful ways.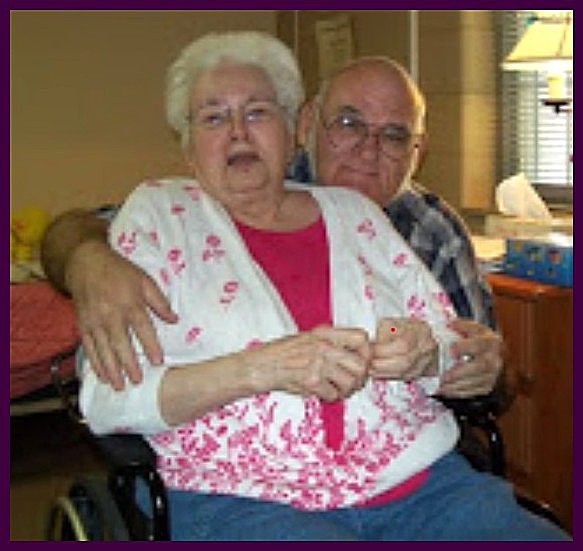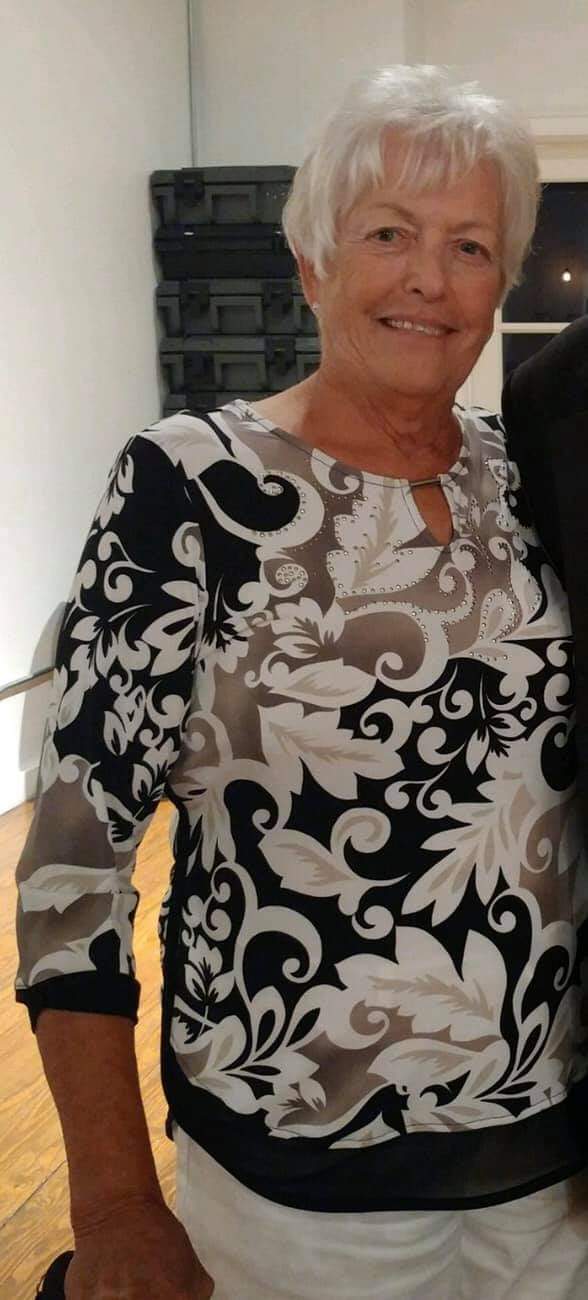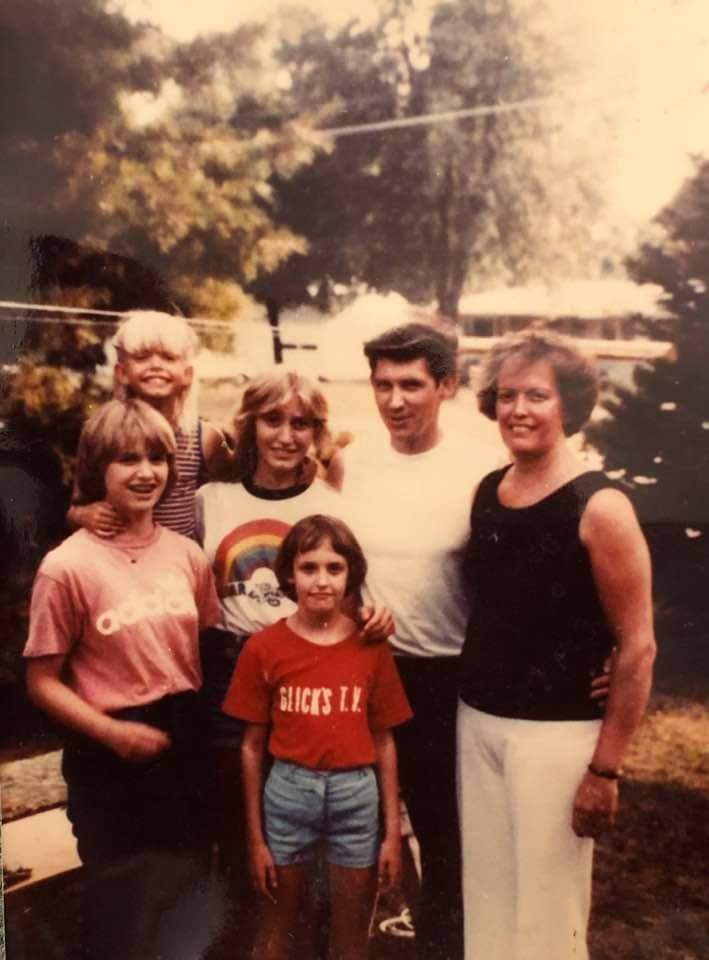 A Letter from Florence expressing her thanks for a Declarations of Independence Concert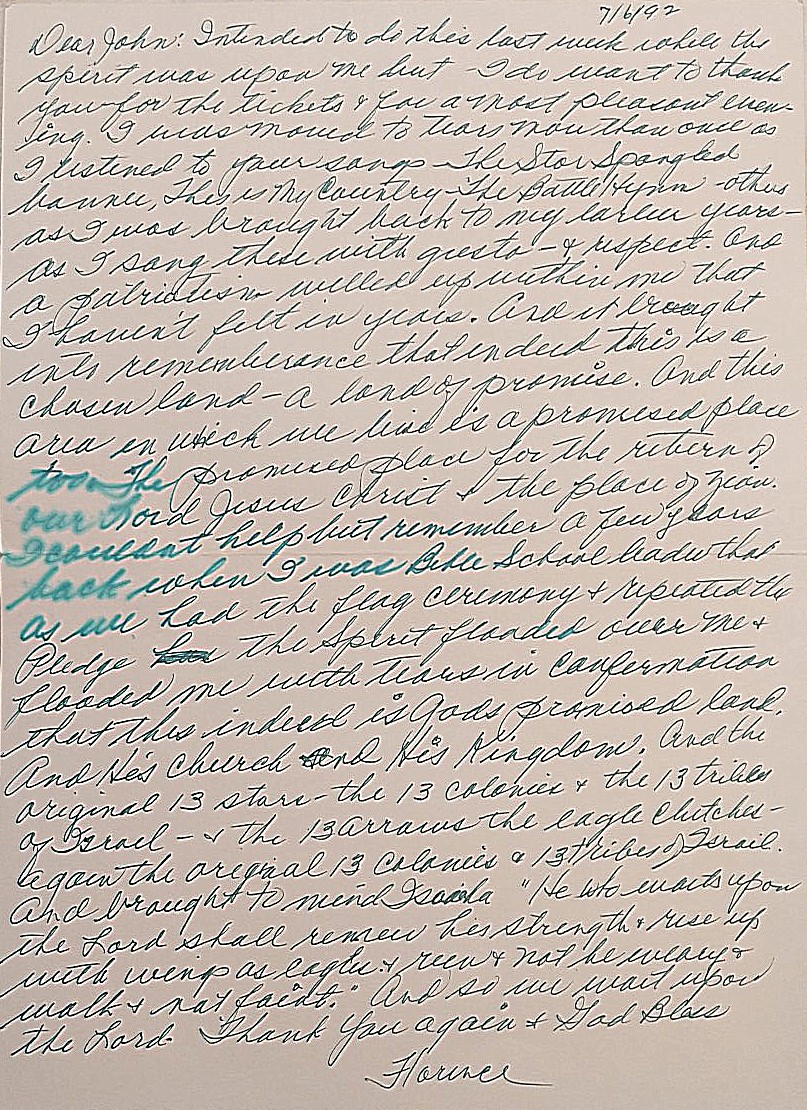 💕   💕    💕    💕    💕    💕    💕    💕    💕
💖Others Who Made A Difference
"Once upon a time, there was a wise man who used to go to the ocean to do his writing. He had a habit of walking on the beach before he began his work. One day, as he was walking along the shore, he looked down the beach and saw a human figure moving like a dancer. He smiled to himself at the thought of someone who would dance to the day, and so, he walked faster to catch up. As he got closer, he noticed that the figure was that of a young man, and that what he was doing was not dancing at all. The young man was reaching down to the shore, picking up small objects, and throwing them into the ocean. He came closer still and called out "Good morning! May I ask what it is that you are doing?" The young man paused, looked up, and replied "Throwing starfish into the ocean." "I must ask, then, why are you throwing starfish into the ocean?" asked the somewhat startled wise man. To this, the young man replied, "The sun is up and the tide is going out. If I don't throw them in, they'll die." Upon hearing this, the wise man commented, "But, young man, do you not realize that there are miles and miles of beach and there are starfish all along every mile? You can't possibly make a difference!" At this, the young man bent down, picked up yet another starfish, and threw it into the ocean. As it met the water, he said, "It made a difference for that one."  ― Loren Eiseley
These people through acceptance, love and simple acts of kindness made a huge difference to me. The extent of their influence is woven into the very fabric of my being. I call them friend but in reality they are family who with God's help changed my life!
---
I went to Dr. Joe in 1977 for a chiropractic adjustment and we became friends; a friendship that would deepen into brotherhood over the years. I valued his counsel and depended on it so I might enjoy a better life. Donna was very supportive and helpful to me as well as well as a loving companion who served beside Joseph. Joseph, Roger McCarthy, Robert Hayes and I would often go out for an evening of fellowship, movies, talk, and deep honest sharing in all things particularly spiritual. It was insightful, and very uplifting!
Joseph was a Marine Corps Captain, one of our true Vietnam war heroes. He flew C-130s and distinguished himself flying MedEvac Helicopters with Seargent John Gardner by his side. Joseph was shot down, John seriously wounded and Joseph spent 6 months as a prisoner of war and escaped successfully. Sadly, Joseph, was another of the many who served in Vietnam to die from his exposure to the deadly agent orange. After he was honorably discharged, with many medals and honors, he would study oriental medicine, study accupuncture in Japan, get 2 Phds in Naturopathic Medicine and Chiropractic. He was my friend and more my brother from another mother!
Dr. Joseph & Donna Runyon                 Joseph's Medals                Davita Runyon's Baptism Confirmation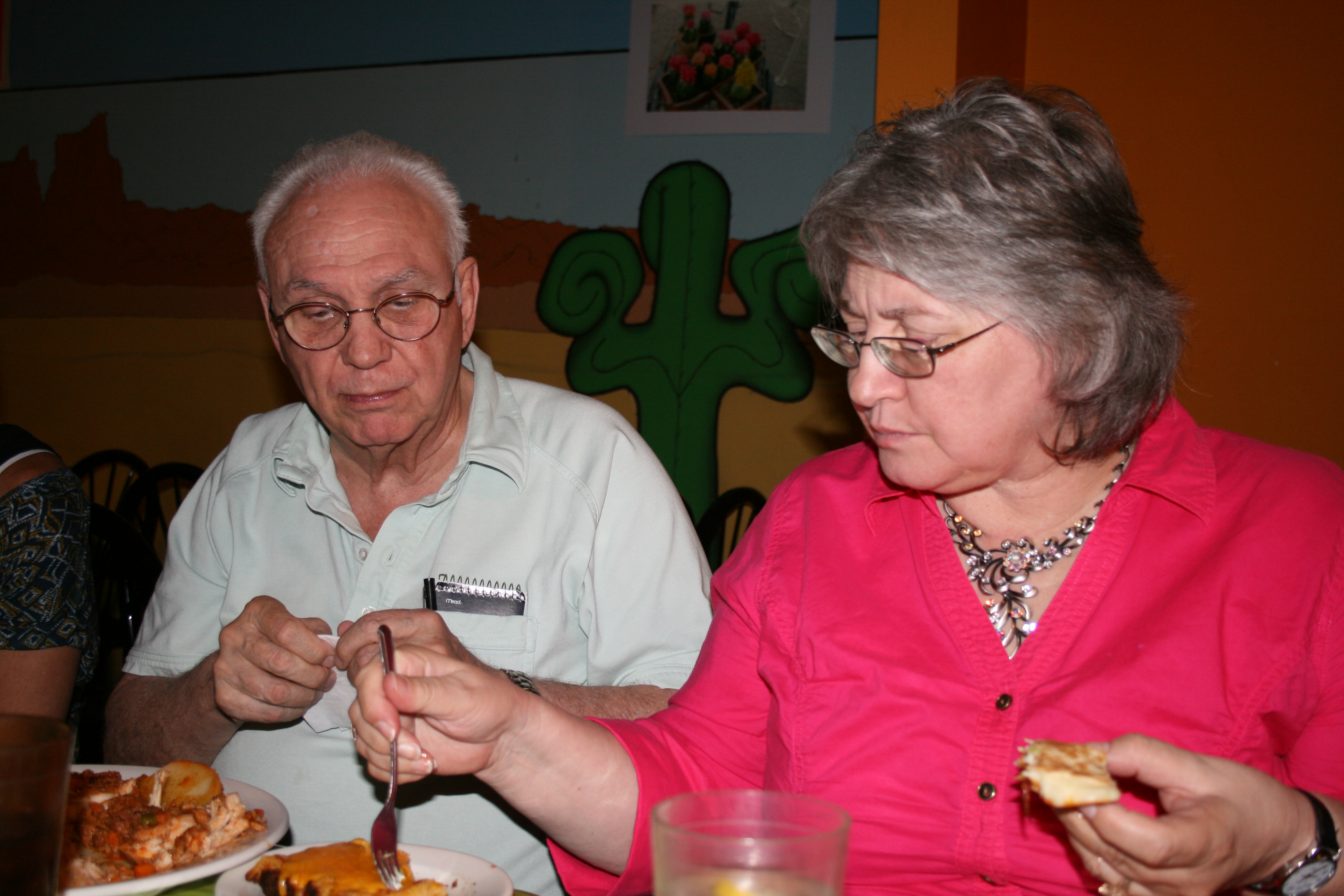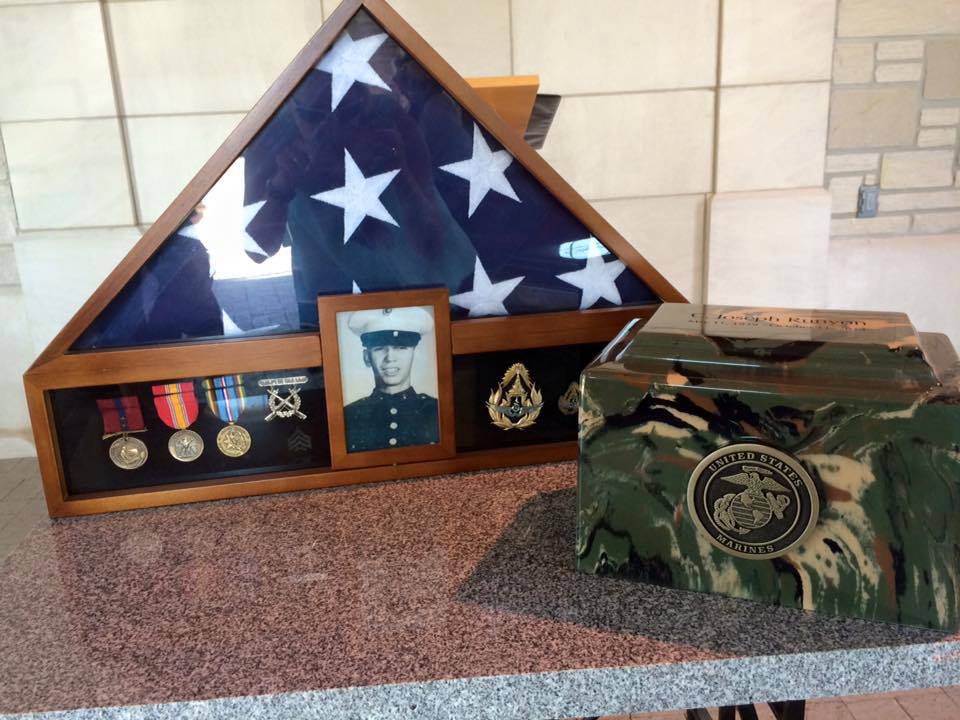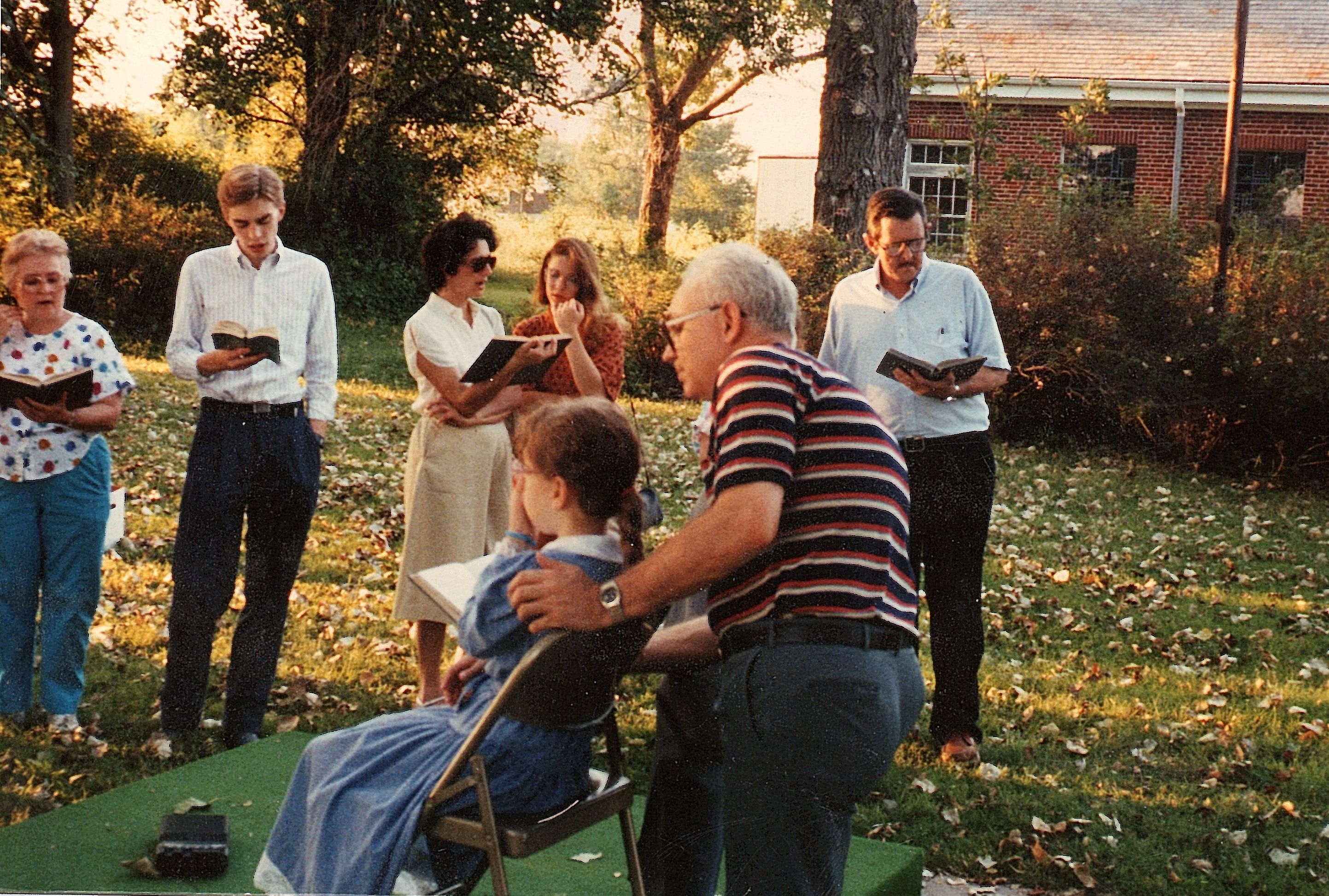 Roger McCarthy & Carolyn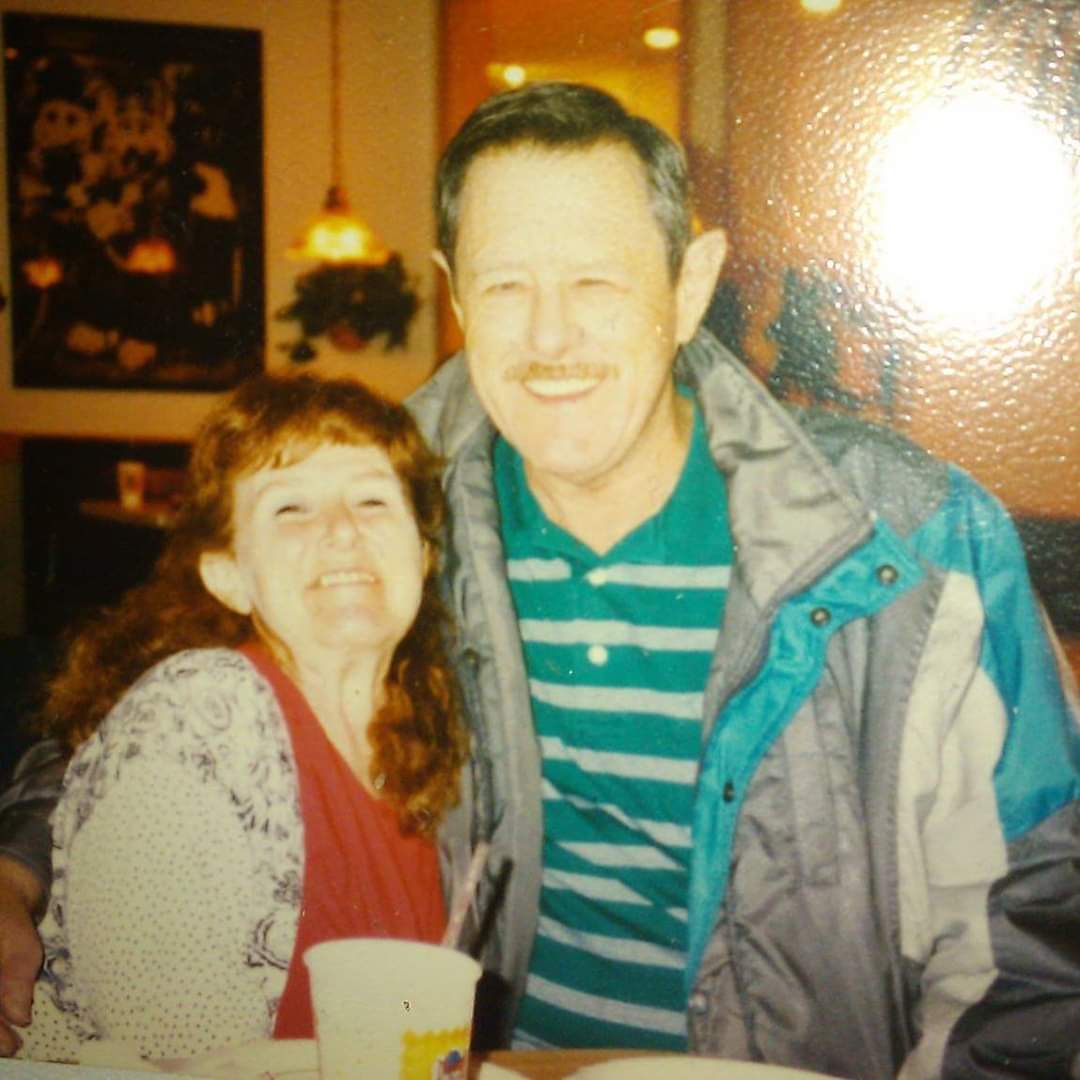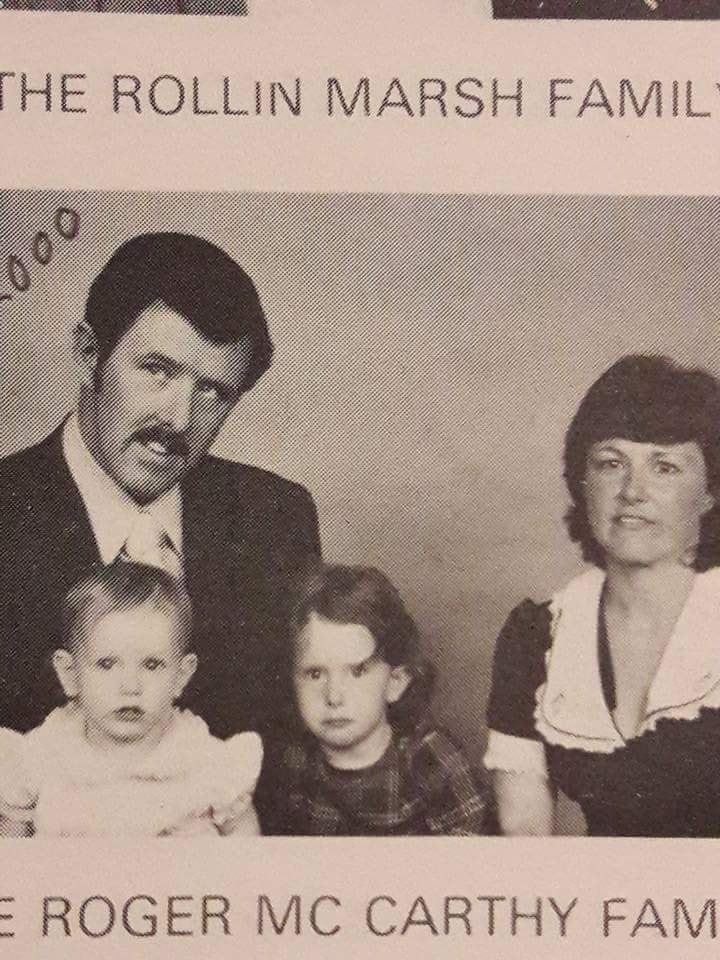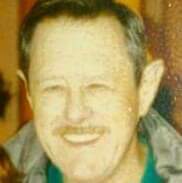 Mildred "Millie" Goodman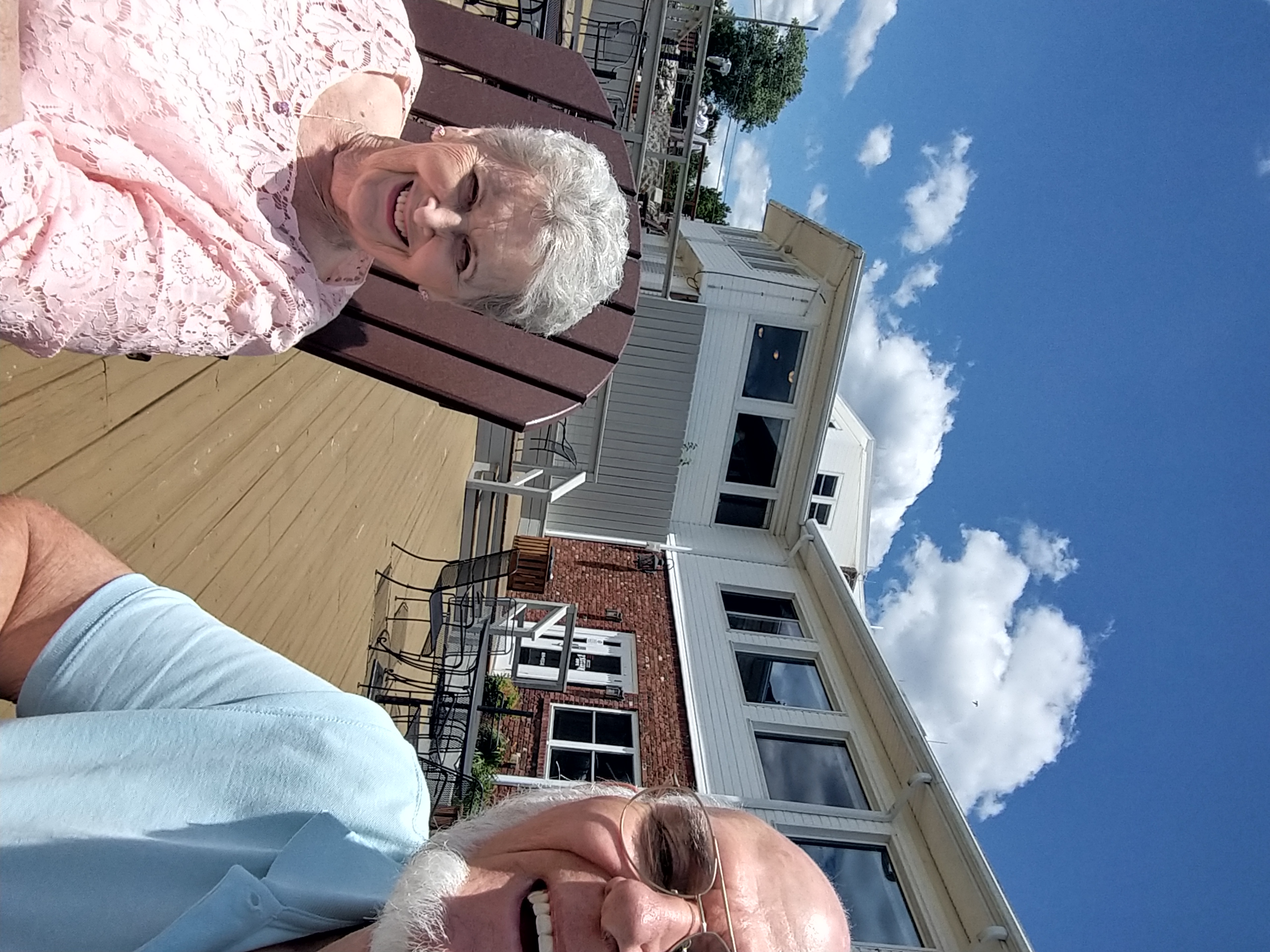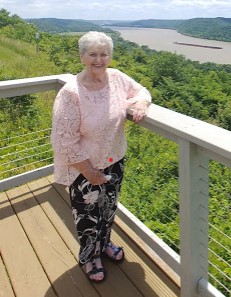 Kevin & Benita Darst         Melody Pedersen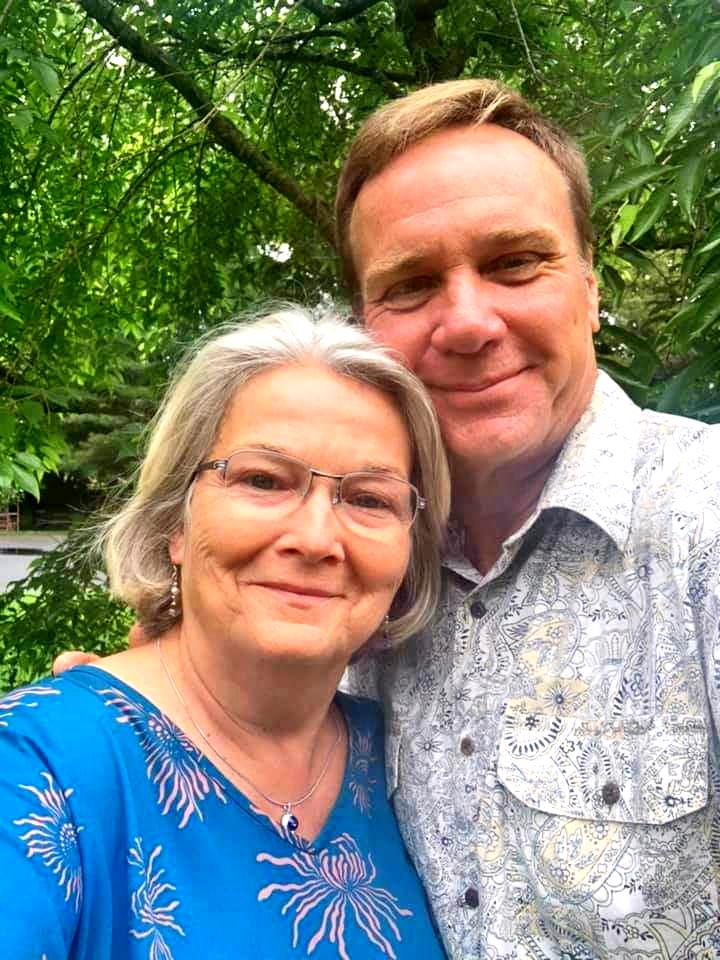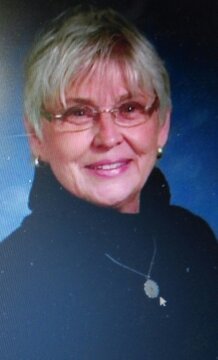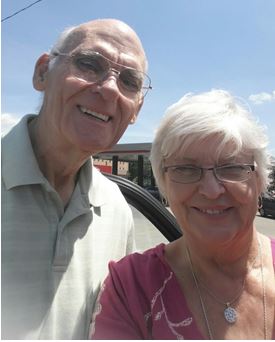 Robert & Margaret Hayes   Jackie & Tom Fuller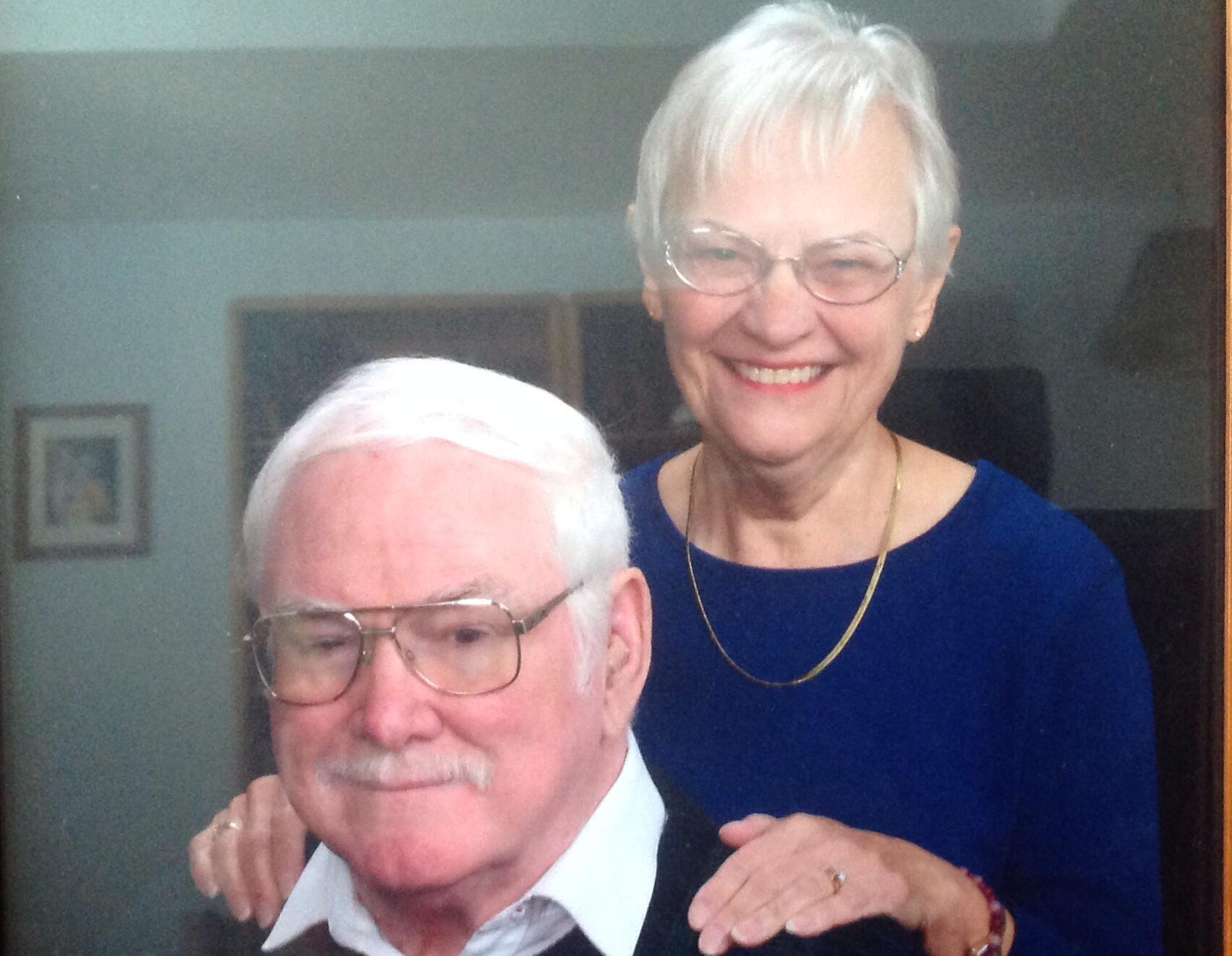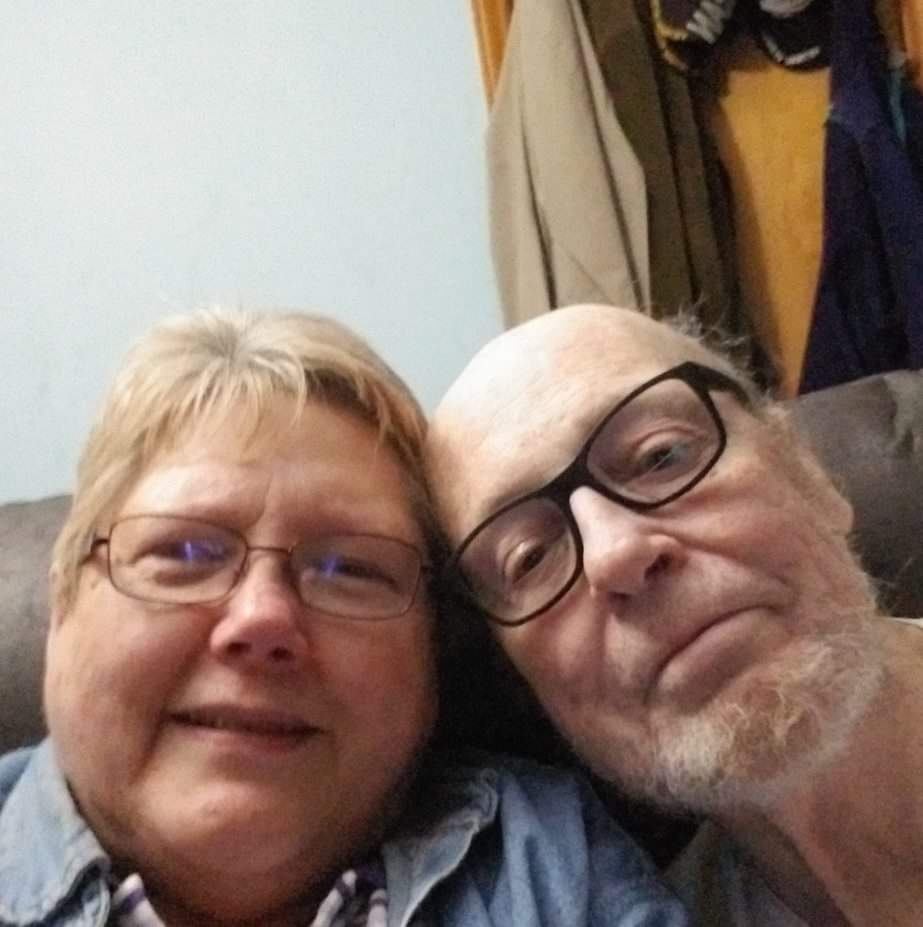 Allen & Leslie Rogers Family  Laurie & Randy Hale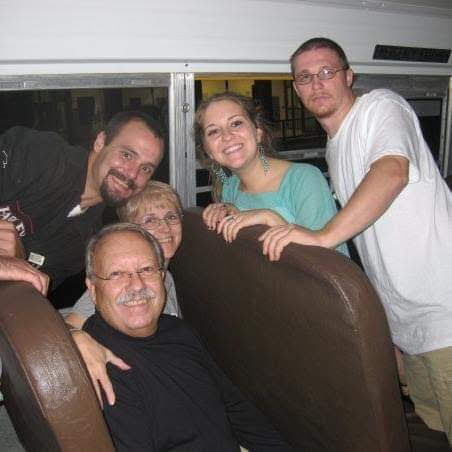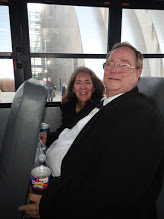 Keith & Charlotte Bradford            Gwen Fisher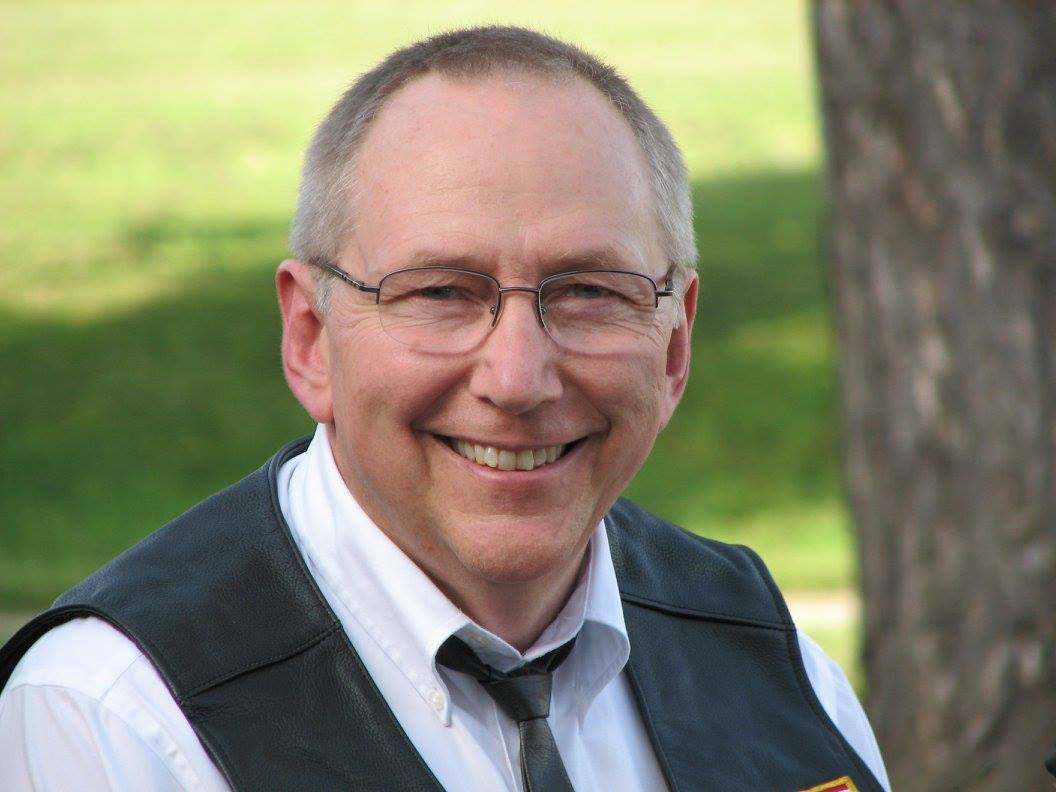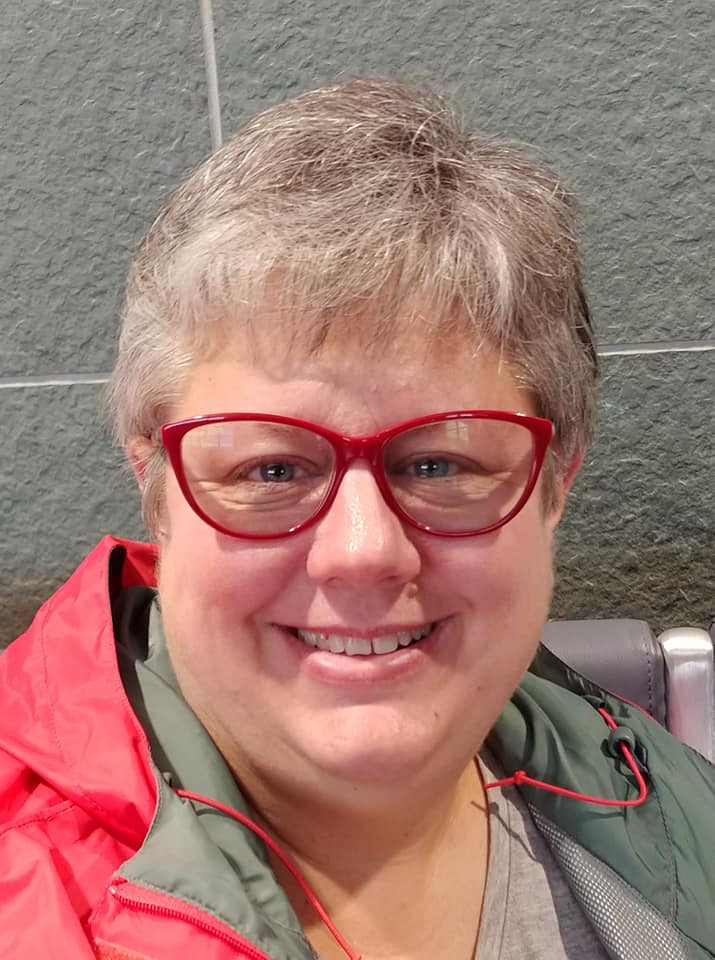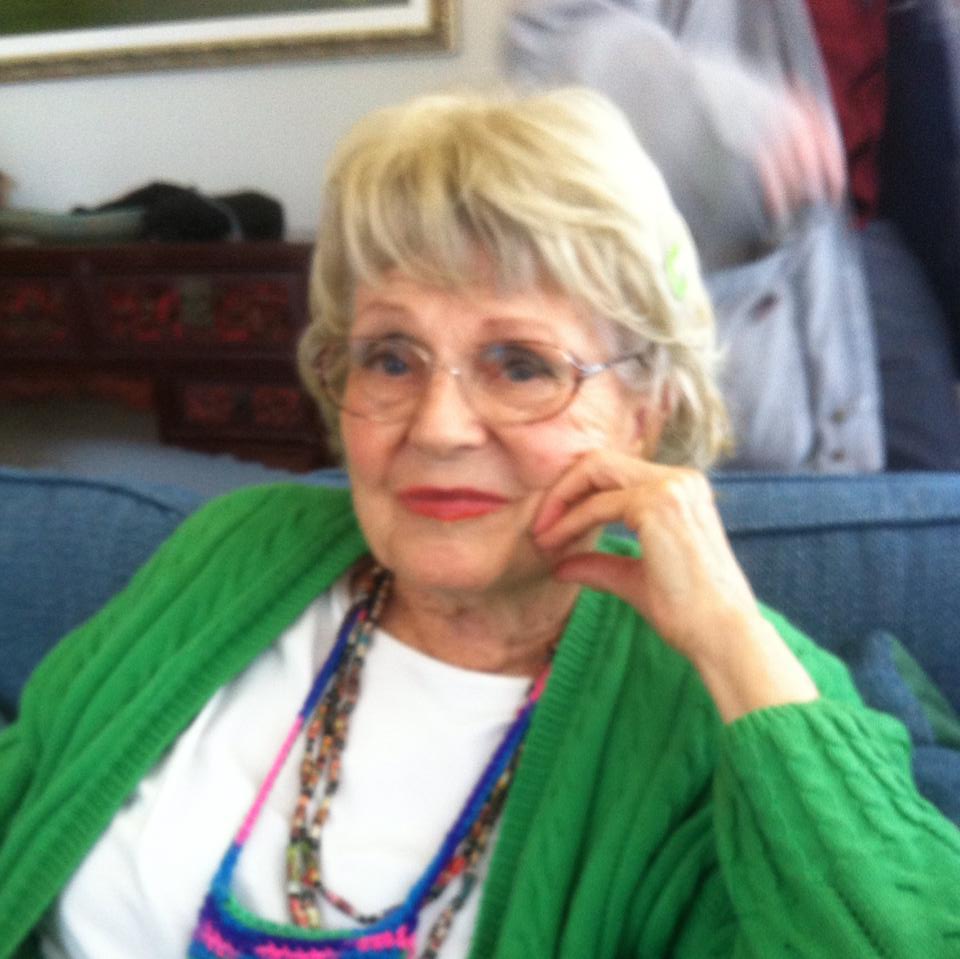 Lonnie & Scott Caldwell        Don & Jeanne Earnest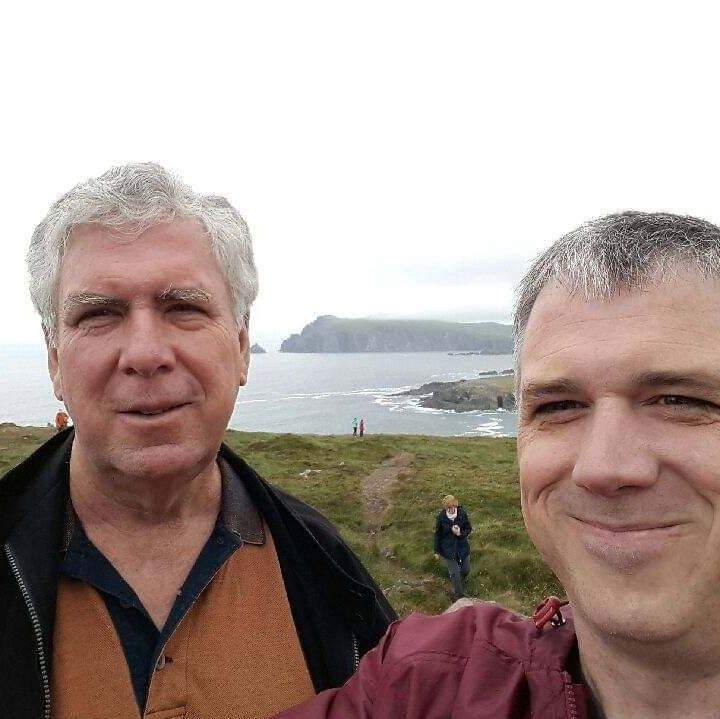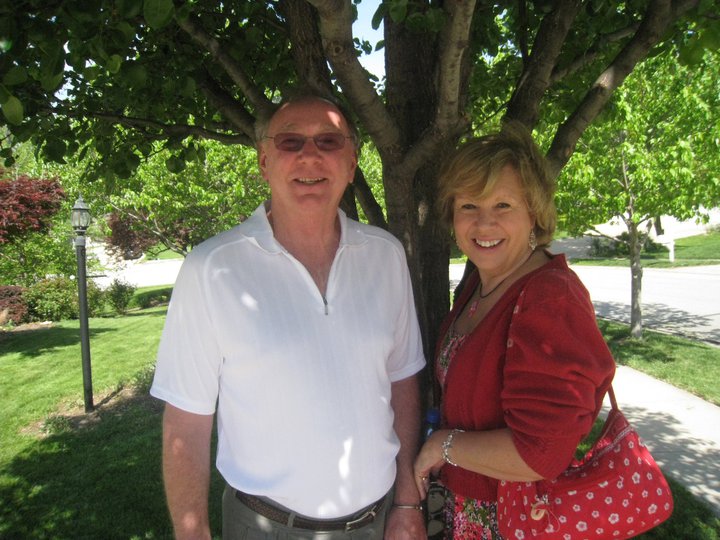 Bonnie Perry with daughter Mindy Lawrence