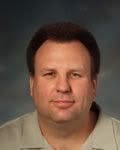 Hello my name is Jim Filbert!
I teach in the buisness department at Navarre High School and have taught there for 5 years.
I have an MBA in Buisness Administration from Lebanon Valley College and Penn State University.
I served in the Air Force for 6 years and retired from the Air National Guard after 21 years of service.
I've lived in Navarre, Florida since 2003 and I absolutely love it!
I really enjoy teaching and it's been a wonderful experience getting to know my students!
"Education is what remains after one had forgotten what one has learned in school."
-Albert Einstein
Email:
          filbertj@mail.santarosa.k12.fl.us
Phone:
           850-936-6080 ext. 1207