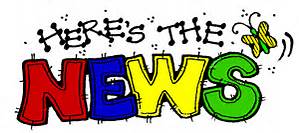 To see what is going on in our school and classroom please take the time to open the attached documents.
---
Important Announcements!​
Mark your calendars! 
K - 1st Performance & Movie Night
Friday, March 16th
Be there by 5:45pm for the performance
Be there for 7pm for the movie!
House Meetings & Party!
Wear your house colors!
March 30
---
Class Calendars & Newsletters​​
August

Newsletter Week 2 8/7/17

Newsletter Week 3 8/14/17

Newsletter Week 4 8/21/17

Newsletter Week 5 8/28/17

September

Newsletter Week 6 9/4/17
Newsletter Week 7 9/11/17
Newsletter Week 8 9/25/17

 

October

Newsletter Week 9 10/2/17
Newsletter Week 10 10/9/17
Newsletter Week 11 10/16/17
Newsletter Week 12 10/23/17
Newsletter Week 13 10/30/17

November

Newsletter Week 14 11/6/17

Newsletter Week 15 11/13/17

Newsletter Week 16 1/27/17

December

Newsletter Week 17 12/4/17
Newsletter Week 18 12/11/17
Newsletter Week 19 12/18/17

 

January

Newsletter Week 20 1/8/18

Week 21 No School> ICE

Newsletter Week 22 1/22/18

Newsletter Week 23 1/29/18

 

February

Newsletter Week 24 2/5/18
Newsletter Week 254 2/12/18
Newsletter Week 26 2/21/18
Newsletter Week 27  2/26/18

March

Newsletter Week 28 3/5/18
Newsletter Week 29 3/12/18
Newsletter Week 30 3/19/18

April

May