We will not be going on field trips yet, but here you will find general information about our regular field trips.  

Check back to see any updates and more specific info as the trips get closer: dates, prices, due dates for permission slips, etc...
Helplful map links: Google Maps, Mapquest, Rand McNally Maps
Library:
I hope to be visiting our public Library this fall!  
This is a great time to begin gathering AR books and to see all the great things our library has to offer! 
We may stop for lunch or a snack at DQ before returning to school.
---
Fall Field Trip: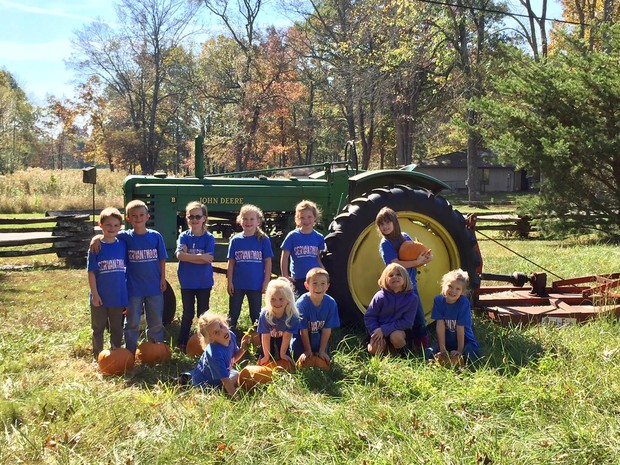 Date:  Oct, TBD
Time:  9-2ish
Fee:  $5

Location: Mrs. Bond's childhood home in Ogilville
                 (directions will be sent home)

What:  Rotations of Tree Information, Wagon Rides, Crafts/Games,  snacks, Lunch and Recess, etc...

Chaperones: Drive AND lead/participate in the following activities: trees, crafts/games, and snack rotations.
---
Polar Express 3D:

Ticket Prices:  students  $6 and Adults $9 (2018 prices)
Students without an attending parent need to also bring at least $8 for lunch money (to be brought to school before the field trip date).
Date: TBD (Dates will be posted in Nov. There have also been years when they chose not to show it.)
Time: The movie usually begins at 10:45.  Be to school by 8.  We will be leaving at 8:10  and returning around 3.

Students always go in their pajamas since the children in the movie go in them.  We park in a parking garage and walk right into the museum.  It's great! 


Indiana State Museum, IMAX
650 W. Washington St. Indianapolis, IN 46204 
---
Zoo:
When: April, TBD
Time: 8:15-3:00
Fee: This trip is normally $6 each for adults and children.
         We buy lunch there and is usually around $8-10.
         Money for gift shop is optional.

This trip is used for study of animals before our animal projects begin.
---
Baseball in Education:
Where:Victory Field
You will see a slip come home about this within the next few months (as soon as I hear from them).  I will need a numbers count of who is going.
When:  May, TBD
Time: 9-3
We have so many families that go that most just leave from home and meet us there around 10.
Fee: This trip is $14.50 for seats and a bag lunch (2018 prices)
Who: Grades 1, 5 only
           EVERYONE is welcome: moms, dads, grandparents, friends, pastors, etc...

GREAT TIME to spend together and 
celebrate the end of the school year! 
---