Welcome to the classroom home page! Consider this website an educational resource designed to supplement and enhance your learning. My name is Mr. Gillett and I am this site's creator, facilitator, and coordinator. For more information on me, please click the "About me" button located at the top of the page. Please also feel free to explore the other buttons as well, including:
Academic content: Information concerning the subject and topics we will explore and investigate together.
Educational philosophy: My personal beliefs on teaching and classroom pedagogy.
Classroom policy & procedures: Procedures to cultivate our learning environment.
Additional resources: Support and assistance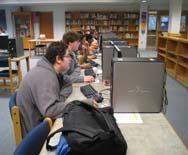 I invite you to take full advantage of everything this website has to offer, and to actively contribute to its growth and development. Contact information for me is also available under the "About me" button, and I welcome your comments, questions and or concerns anytime. Once again welcome to the class, and I look forward to continued communication and collaboration with you this academic year.
Sincerely,                                                                                                                                                                                                        - Philip M. Gillett
If English is not your first language or you have difficulty understanding the content above, please click on the "Home page (Espanol)" button or and contact the school directly. Your participation is very important to me and the school district so please don't hesitate - we are here for you.
Si el inglés no es su lengua primaria, o si tiene dificultades en entender la materia ariba, por favor cliquea el enlace "Home page (Espanol)" para que pueda contactar el colegio o yo mismo directamente. Su participación nos vale mucho.