Who is Ms. Treuer? As told by Harry Potter 
My Name is Ms. Treuer and I am so excited to be your 8th Grade Social Studies Teacher! Social studies has always been my favorite subject and to be able to travel through time with you all is a real pleasure!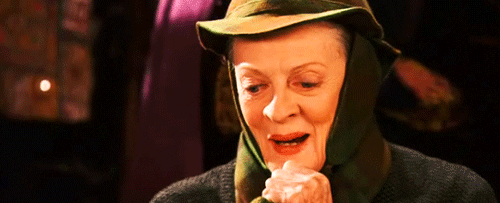 Some things about me are I have two dogs Sadie and Gus, my favorite place to go is the beach and my favorite books and movies are...well I think you can guess what those are. One of my favorite hobbies is cooking and travelling around to try new foods. 
Everyone gets stressed and its okay to feel like life is getting a little ahead of you. My favorite thing to do when I feel like that is to take a step back, close my eyes and take some nice deep breaths. Sometimes that's all you need to work up the stregth to conquer whatever is in front of you! You will quickly learn we do a lot of mindfulness and breathing in my class... 
I love to ask questions! I believe that there is no question too big or too small! I encourage you all to ask as many questions as you want because that's how great things are discovered.
I want you all to feel like you are going back in time when you are in my class! I encourage everyone to use their imaginations to soar into the past to learn and experience the events that have brought us to where we are now in history!