Imagine being involved in a serious car crash. Police officers and emergency first responders arrive on the scene of the crash. Unfortunately, you sustain serious injuries and must be transported to the hospital immediately. As you head to the hospital, an officer hands you over a copy of the crash report. It turns out that the person who hit you is an out-of-state driver. When an out-of-state driver is responsible for a crash, it can become more difficult for injury victims because they may be unsure as to how to sue the out-of-state driver to obtain compensation for their injuries. In this blog post, we will explain how to establish personal jurisdiction on an out-of-state defendant after a crash.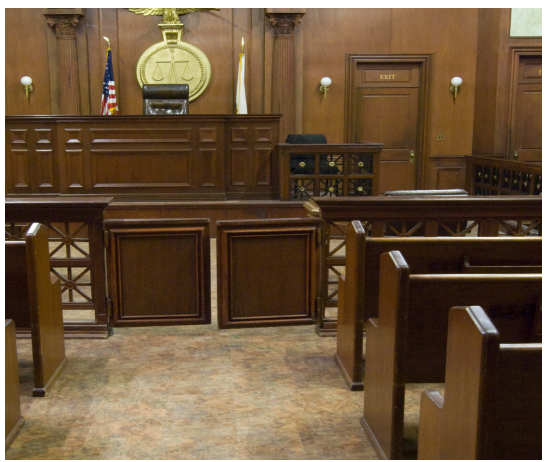 What is Personal Jurisdiction?
You may be wondering, what is personal jurisdiction? In Florida, a court must have the power to resolve the rights of the parties in the lawsuit as well as the issues presented by the case in order to proceed. Judicial power over the litigants is known as personal jurisdiction. To properly exercise personal jurisdiction, a court must have a legal basis to assert judicial power over the parties to the case and the parties must have notice of the claim by a valid service of process. However, these requirements can be waived if the defendant voluntarily appears in the case, asserts a counterclaim, or fails to raise a personal jurisdiction challenge after voluntarily appearing in the case.Miami Injury Lawyer Generally, all courts in Florida have personal jurisdiction over Florida residents. For instance, a circuit court has personal jurisdiction over a party who is a Florida resident even if the defendant does not reside within the particular circuit court's jurisdiction. However, the ability of a court to exercise personal jurisdiction over a person who does not reside in Florida is more complex.

Exercising Personal Jurisdiction Over Out-Of-State Defendants
If you are looking to exercise personal jurisdiction over an out-of-state defendant, you must establish two things. The first step is that you must include specific allegations in your complaint that bring your claim within the types of claims covered under Florida's long arm statute. Generally, an out-of-state defendant can be subject to personal jurisdiction under Florida's long arm statute in two ways. The first section of Fla. Stat.

48.193 enumerates specific acts that subject a defendant to specific personal jurisdiction—meaning the defendant can only be sued within Florida for a claim that relates to or arises from the defendant's activities in Florida. In particular, these activities include: engaging in business, committing a tort, owning real estate, contracting for insurance, causing injury through solicitation of sales or services or products, breaching a contract, or conceiving a child (applies only to paternity proceedings). As such, a court will look to see if a complaint against a defendant contains any of the aforementioned allegations. If not, the court will proceed to the next step in the analysis. In the second part of the court's analysis, the court will look to see if there is a sufficient connection or "minimum contacts" between the state of Florida and the out of state driver. Note that the two-part test to determine whether a Florida court may exercise personal jurisdiction over a nonresident defendant does not apply if the process was served on Defendant at a time when the defendant is voluntarily present within the state. Additionally, a court may not exercise personal jurisdiction over any party who has not been properly served. Valid service of process is a fundamental prerequisite to the exercise of personal jurisdiction over any defendant. This requirement applies to residents as well as nonresidents.
Speak with a Car Accident Attorney Today!
The state of Florida has many trial courts and there are many issues that may arise when suing an out-of-state driver after a car accident in Florida. Making a mistake in the way that you file your claim can cost you time, money, and possibly your case. Working with one of our car Accident Lawyer Miami attorneys can help make the process easier for you so you can focus on recovering from your injuries. For over 20 years, Suarez & Montero has been helping injury victims in South Florida. If you were injured in an accident of any type, you may be entitled to compensation for your damages. At Suarez & Montero, our injury attorneys have a steady record of success when it comes to helping injury victims obtain compensation for their injuries and we can help you too! We invite you to contact Suarez & Montero today and schedule a consultation with one of our experienced personal injury lawyers. We have represented clients throughout Florida in a wide range of cases, and we are prepared to do the same for you. For over 20 years, we have delivered quality legal representation for people who have been injured in all types of car accidents across South Florida. We are available 24/7 to give you a free, no risk case consultation.