Welcome to the Wonderful World of Pre-Kindergarten!
Welcome!  This webpage is for your child's pre-kindergarten classsroom and I hope that you will find it helpful.  I will update the webpage weekly and post information that will help you stay informed about important dates, events and what we are learning in class.  Please feel free to contact me if you have any questions or concerns.  I look forward to working with you and your child this year!

Small Groups
Objective 23 - Demonstrates knowledge of patterns.
Classroom Schedule
Morning

8:30-8:50 am  Arrival /Sign-in/Question of the Day/ Table Activities

Morning Meeting

Breakfast

Brush Teeth

Books or Journals

Whole Group/ Read Aloud #1/ Name of the Day

Small Groups

Building Blocks

Bathroom Breaks/ Music Activity

Outside Play

Wash hands/ Learning Centers

Afternoon

Lunch

Read Aloud #2

Bathroom Breaks/ Rest time

Snack

2:30-2:50 pm  Afternoon Meeting/ Table Activities/ Departure
REMINDERS
Drop off begins at 8:30 a.m.
Class starts at 8:50 a.m.
Pick-up begins at 2:20 p.m.
Class ends at 2:50 p.m.
Please make sure your child has an extra set of clothes in their cubby.
Parent/ Teacher Conferences begin April 1st, 2019- Make sure to sign up!
All personal toys will need to stay in the car or at home.
Please do not bring food into the classroom.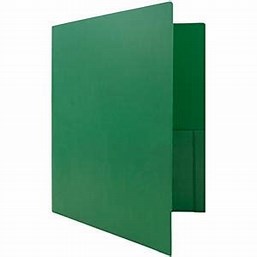 Please check your child's Tuesday Folder every Tuesday!  
Important newsletters and fliers will be sent home in these folders!
---
Family Engagments
During the month of April, we will have three family engagement activities.  You are invited to join us in the classroom for these activities. 
The information for these activities is listed below! We look forward to seeing you soon!

Drop-in and Read Event
Wednesday, April 3rd, 2019
8:10-8:30 a.m.
Drop-in and Read Event (#2)
Wednesday, April 17th, 2019
2:30- 2:50 p.m.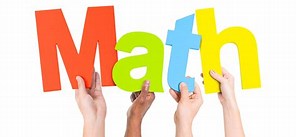 Making Patterns with Shapes
Help your child create a pattern of their own using shapes.  All materials will be provided.
Friday, April 26th, 2019
1:45- 2:30 p.m.
   Author Study
We are learning about the author Mo Willems.  Did you know that Mo Willems has written over 143 books?  His most popular book and one of our favorites is Don't Let the Pigeon Drive the Bus!  We are learning about his style of writing which is mostly conversation between two characters.  We have learned about conversation bubbles, different types of puncuation and new vocabulary words.
Reading List:
Don't Let the Pigeon Drive the Bus
Knuffle Bunny 
Knuffle Bunny Too
Elephant and Piggie Book

Ways to Support Your Child's Learning From Home   
Read to your child for 15 minutes every night
Help your child write their name everyday
Count objects with your child
Find shapes in your house (different shapes of plates) and outside (shapes of signs)
CLASSROOM SUPPLY LIST:
1- Pocket folder, plastic, green, with brads
1- Pocket folder, plastic, blue, with brads
8- Elmer's Glue sticks, large
2- Packages of Connstruction Paper, 12"x18" (50ct)
2- Packages of Construction Paper, 9"x12" (50ct)
1- Box of reclosable storage bags, gallon size
1- Box of reclosable storage bags, quart size
1- Box of facial tissues
1- Box Crayola Washable Markers, Broad tip, 8ct
5- Crayola Crayons, 8 count
1- Crayola Watercolor Paints, 8 colors, washable, with brush
1- Package of Baby Wipes, unscented
1- Crayola Washable Paint, Bottle
Classroom Volunteers Needed!
Would you like to volunteer in the classroom?  There are several ways you can do this.......
1.  Reading to the class
2.  Snack and/or lunch set up
3.  Laundry (washing sheets and wash clothes)
4.  Cutting out lamination and/or Small Group set-up
Important Links
This is the social/emotional curriculum we use in the classroom.  This curriculum is based on the most current brain research, child development, and developmentally appropriate practice.  This curriculum helps the teacher and students practice self-regulation and recognition of emotions.
This is the curriculum we use to help with writing development.  Mat Man and the language we use for writing letters and numbers can be found here.
Dr. Jean is an author, instructor of adults and has been a classroom teacher for many years.  We listen to many of her songs in our classroom.  Her songs, free learning activities and other helpful tips can be located here.
This site provides information and activities for all areas of development. 
This the self-regulation curriculum we use in the classroom.  Resources and activities can be found here.
---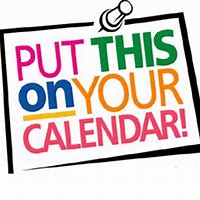 March 18th-22nd, 2019
Spring Break- No School
April 3rd, 2019
Multicultural Fair (1:00-3:30 p.m.)
April 5th, 2019
Farmers Market
April 10th, 2019
School Early Release Day (Pickup at 12 p.m.)
April 18th, 2019
Resource Fair (8:30 a.m.)