440 Lancer Ln.
>Born in Southern Utah, 1960.
>Raised in the beautiful little town of Beaver, Utah.
>

2 older sisters & 1 older brother, (I was the baby).


>My father was the coach, (football, basketball, & Track), and History Teacher at Beaver High School.
>I went to Belknap Elementary School
>I Graduated from Beaver High School, 1979.
>I participated in Football (Fullback & Defensive Tackle), Wrestling & Track (Sprinter).
>

My hobbies were hunting, golf, & horsemanship.


>I was the High School Radio-Station Manager for 3 years.
Becky (my wife) and I
(Click on the links below to view Photo-Biographies)
 
 
440 LancerEducation:
>Graduated from the University of Utah with a B.S.-Degree in Geological Engineering, Mining/Geophysics Exploration Emphasis, 1985.
>Received Teaching-Certificate at Southern Utah State University, 1987.
>Graduated from Mississippi State University with an M.S.-Degree in Geoscience Education, 2004. (Thesis was done in El Salvador, Bahamas)

Professional Awards:
> Davis County School District, Secondary Teacher-of-the-Year Award 2002.
>University of Utah, Outstanding High School Teacher in Science & Math Teacher of the year 1999.
>NASA educational Award for Math, Science, & Technology Teacher Award 1996.
>Davis School District Board Honor Award 1997.
>Received a research grant on an oceanographic-schooner out of Woods Hole, Massachusetts and the Naval Acadamy in Annapolis, Maryland
>Received grants to do research at the Exploratorium in San Francisco, California; the National Radio Astronomy Observatory in Green Bank, West Virginia; McDonald Observatory in Texas, United States Naval Academy in Maryland and the American Meteorology Society in Kansas City, Missouri.
>Elected President of the Utah State Technology Education Organization in 1998.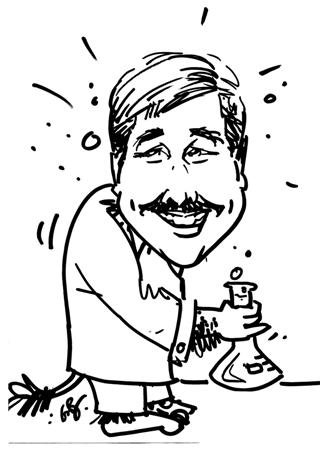 ·       
Past Working Experience:
>Secondary Science Teacher & Head Track Coach: (August 1987-June 1988) Pleasant Grove High School in Pleasant Grove, Utah. I taught Biology & Physical-Earth Science. I was also the Head Coach for the coed track-team & supervised the Math Club.
>Substitute Teacher: (August 1985-December 1985)
>Coal Petrological Lab-Technician/Engineer: (May 1986-August 1986) I prepared coal samples for petrographic examination within American Society for Testing and Materials standards. I also microscopically examined prepared coal samples to determine vitrinite reflectance and maceral inventory.
>Range-Construction Technician/Engineer (U.S.F.S. Summers of  1976-1981).
>Janitor (December 1973-May 1986).
>Truck Driver (August 1985-November 1985).
>Security Guard (June 1983-November 1985).
>Decontamination Technician for Hazardous Waste (February 1986-May 1986).
·  

Present Working Experience:

>Secondary-School Science-Teacher: (August 1988-Present) @ Layton High School in Layton, Utah
>I am currently teaching Conceptual, Pre-Engineering, & College Physics.
>Additionally, I am currently teaching Astronomy and Meteorology.
>I've taught A.P Physics for 17 years, Oceanography for 2 years, Biology for 1 year, Chemistry for 3 years, Principles of Engineering for 5 years, Engineering Physics for 25 years and Physical-Earth Science for 10 years.
>I've taught Homebound/Hospitalized students for 10 years and a community-school Gold-Prospecting class for 11 years.
>I've been the Layton High School Senior Advisor for 5 years.
>I've been the NEA/UEA representative for 25 years.
>I've participated on the dress-code committee for the School District and the District's Building Representative for the District Science Fair, (~1000 students), for 6 years.
>I've co-wrote the Core-Curriculum Physics test for the State of Utah.
>I've been an American Association of Physics Teachers in-depth presenter/resource agent for Utah.
>I've taught elementary-school teacher workshops for 5 years.
>I've presented physics-demonstration shows for the LHS-feeder elementary-schools and NSTA-conventions for 15 years.
>I introduced the Earth Systems curriculum to Utah, (Appointed by the Governor).
>I've developed an extra-curricular movie club that offers weekly educational movies to students who wishes to correlate them with their core-curriculum classes.
>I've been leader/advisor for a Science, Technology & Environment Club/Explorer-Post at Layton High School for 20 years, (designed to offer students financial support to service projects for the community, science-fair projects, scientific field-trips, scholarship opportunities, guest speakers, and career counseling).
>I've led a group of 30 students/teachers/parents to Southern Utah for an annual educational camping-hiking field trip, (an in-depth study of Biology, petrology, historical geology, ecology, plant identification and archeology was presented), for 20 years.
> I've contracted, from 2005 to 2011, with the Utah Museum of Natural History to lead educational tours throughout the Western United States. These tours ranged from single to multi-day.
>I am currently an Adjunct-Professor for physics @ Salt Lake Community College.
>I've been the head coach for the Layton High School coedtrack & field for 5 years.