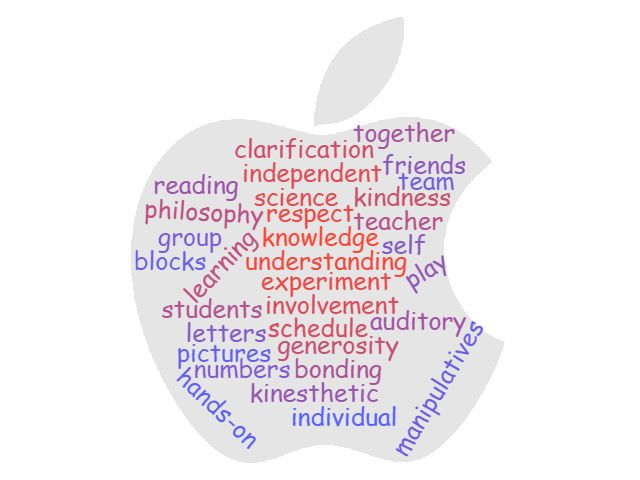 Educational Philosophy
"Tell me and I forget. Teach me and I remember. Involve me and I learn." Benjamin Franklin
It's my educational philosophy that children learn best when they are provided opportunities to be involved in their learning. Curriculum can be presented through different learning modes where the individual can absorb the information in a way that works best for them. There are 4 learning modes that people utilize when acquiring new knowledge, they are : reading, visual, auditorial, reading, and kinesthetic.
1. Reading: learning through text provided as in books, documents, or written presentations.
2. Visual: such as photographs, videos, or graphs and charts.
3. Auditorial:  hearing the information
4. Kinesthetic:  interacting with the information physically, through touch or movement
*Many people learn through a combination of these learning modes.
My lessons include aspects of  all learning modes to allow the child to experience the information in a way that best suites their needs.
Children are sponges,they absorb everything! 
Education and Professional Background
I have been teaching off and on since 1989 in both public and private schools. I received a degree in Psychology  with an emphasis in child psychology from Long Beach State and, immediately after, received my multiple subjects teaching credential. I taught Kindergarten in Long Beach Unified School District for several years before leaving to raise my own children. Once my children were at an age to care for themselves after school, I went back to teaching. I taught grades Kindergarten,1,2 in two different private schools for 8 years before renewing my California credential and going back to public education. 
Personal Information
I've been married for 31 years. My husband is a CPA and we have two children. Our son is 26 and lives in Seattle (temporarily, we hope) working as a financial partner at an automobile website design company. Our daughter is 22 and is attending Midwestern Medical School in Arizona working on a Master's degree in Speech Pathology, graduating in May, and moving back to California to start her career.  Outside of teaching, I enjoy puzzles, hiking, snorkling and, most of all, time with family.