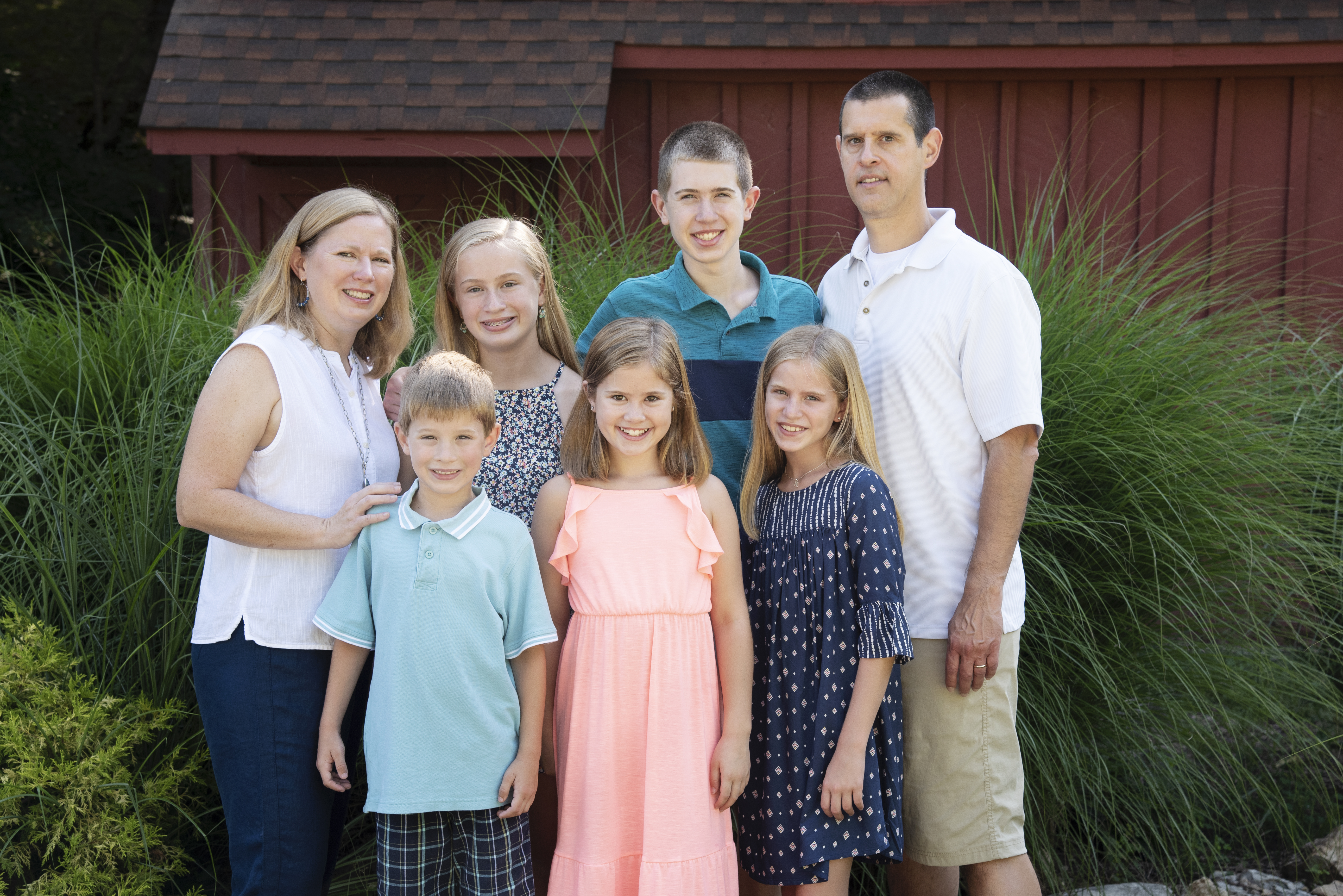 I am so excited to be teaching Second Grade!  I am looking forward to a year of learning, growing, and fun!  
I love teaching little ones!  After spending a year as an aide in the Preschool class and last year teaching Junior Kindergarten, I am venturing back into full-time teaching. I have a Bachelor's Degree in Psychology and a Master's Degree in Early Childhood Education.  I previously taught 1st grade at Incarnation Catholic School in Tampa, FL, and at Holy Redeemer in Webster Groves.   I was blessed to be able to take a break from the classroom to start and raise my family, but stayed actively involved in Mothers of Preschoolers and Vacation Bible School.  
My husband, George, and I have been parishioners at Holy Infant for 15 years and we have five children who will all be attending Holy Infant this year!  Daniel is in 8th grade, Julia is in 7th grade, Elizabeth is in 5th grade, Mary is in 4rd grade, and John is in 1st grade.  They all love playing sports, so you can usually find me at many different practices and games!
This will be a fun year of learning lots of new things (for all of us--including me!)  I will try and keep you updated on any important information on this website and also through e-mails.  Please do not hesitate to contact me with any questions or concerns.  The best way to reach me is jvillhard@holyinfantschool.org  
I'm looking forward to a great year!
Joanna Villhard