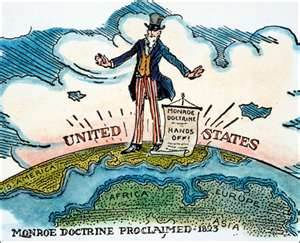 HOMEWORK:Thursday (5/26/11): Highlight and answer questions Ch 10 sec 1Friday (5/27/11): Highlight and answer questions Ch 10 sec. 2-5Monday (5/31/11): Ch 10 Notetaking Study GuideTuesday (6/1/11): No HmwkWednesday (6/2/11): Ch 11 Packet due Monday (not assessment)HISTORY:Ch 10 - A Changing Nation 1815-1840
The students preview each section so that they have a basic understanding of the objectives, key terms, headings & subheadings, and any illustrations before we begin reading the section aloud. During and after reading we discuss the section in class.
For homework they will be assigned a section summary worksheet and note-taking worksheet.  Frequently I will assign written responses to questions given on a specific topic from the chapter. There will be quizzes throughout each chapter followed by a chapter test. Random homework assignments will be selected as quiz grades.
All tests will be announced in advance, but there may be pop quizzes from time to time. The textbook offers a support website - PHschool.com. Click on Prentice-Hall Social Studies and enter the web code that can be found throughout each chapter. There is a helpful review at the end of each chapter to prepare for the test.