1. Videos (Watch both videos and take notes)
BrainPop Intro on Inequalities
2. Textbook Notes
Sheet in Drawer marked 3.1
3.1 Know-It Notebook -- Go through the textbook and work out as much of notes in this section!  Put in the notes section of your binder.
3. Activities (Pick any 2 out of 3 activities) -- PAPER COPIES IN ACTIVITIES BINDER
Inequalties Quick Game (take a screenshot)
Coloring Page (SHEET IN DRAWER MARKED 3.1)
Graphing Inequalities Worksheet (SHEET IN DRAWER MARKED 3.1)
4. Homework
WORK ALL ANSWERS OUT ON PAPER AND PUT IN HW SECTION IN BINDER!  MAKE SURE THAT YOU LABEL TOP OF PAPER WITH YOUR NAME, PAGE NUMBER, AND PROBLEM NUMBERS
page 173, #1-31  ODD ONLY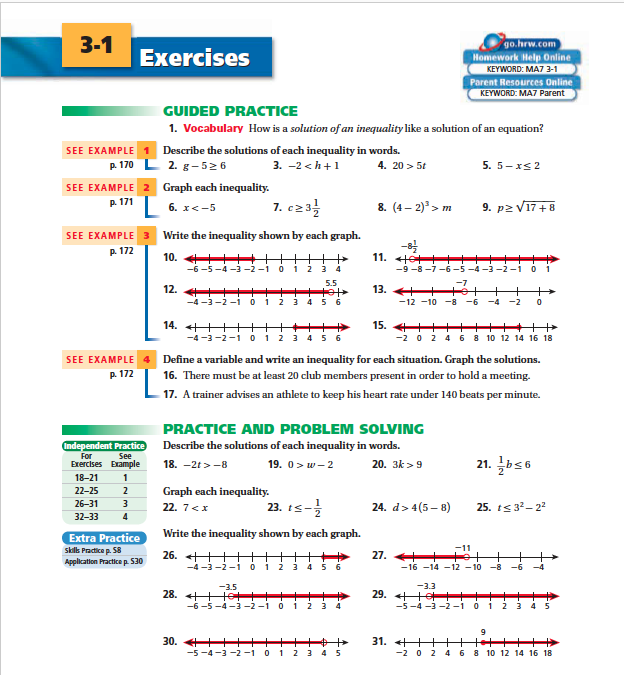 CLICK HERE FOR HW COPY!