Rules and Expectations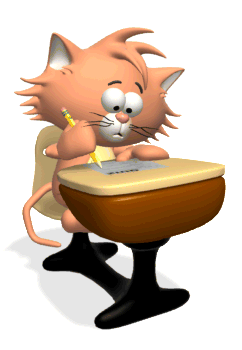 ---
Expectations **The Fantastic Four**
Be prompt
Be in your seat and ready to learn when the bell rings.
Be prepared
Bring all needed supplies to class everyday (see below).
Follow directions the first time given.
Be polite and positive
Don't do anything to interfere with the learning process.
Speak in a normal tone of voice, and listen attentively.
Show respect to teachers and students at all times.
Be productive
Turn in work on time, and always do your best!
---
Materials to bring to class EVERYDAY-
Pencil and a grading pen (other than black, please)
A spiral or composition notebook – all notes will be kept in this SO DO NOT LOSE IT!
---
Assignments-
Please use MLA headings on all assignments.
ALWAYS use a pencil to complete assignments. Use a pen when grading.
Work neatly. If your handwriting is not legible, it's wrong.
DO NOT CHEAT. EVER.
---
Absent Work-
Complete absent work promptly, including work due the day you were gone. Write "ABSENT" across the top of your paper and turn into your class period tray.
YOU are responsible for making up missed tests/quizzes after school. Schedule a time with me to complete the missed work/lesson.
---
Your Grade-
30% Formative Grades
> includes warm-ups, homework, class work
70% Summative Grades
> includes tests, quizzes, projects
---
Help?!
Come to tutorials after school. I am available Mondays and Tuesdays, and by appointment only on Fridays. If I am not available, you are welcome to see any 7th grade math teacher for help. Just let me know so I can help you be successful!