My long-term goal at the beginning of the year: 
"To use innovative practices to design learning experiences to meet all students needs in my classroom and see an improvement from beginning to end of year while assessing my students."
Areas of Strength:
- Engaged and Supported All Students in their Learning
connected subject matter to real life
promoted critical thinking, problem solving and reflection
adjusted teaching
- Assessed Students for Learning
used different types of assessments with intention
reviewed data individually and with colleagues to monitor learning
used technology to assess, analyze and communicate data
Opportunities for Continuous Improvement:
- Creating and Maintaining Effective Enviornments
continue to employ classroom procedures and routines for learning
continue to use instructional time to optimize learning
How have I surprised myself?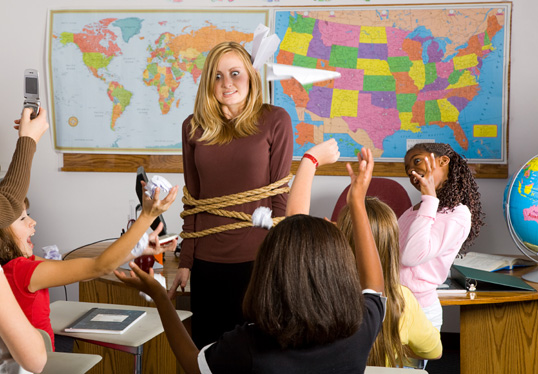 - my patience - 
A Future Professional Goal:
- To Achieve National Board Certification in Mathematics
complete 4 components including content knowledge, differentiation in instruction, teaching practice and learning environment and effective reflection as a practitioner 
this will help me continue my quest to be a lifelong learner
my goal is to complete National Board Certification within the next 5 years
I will know I have achieved my goal once I am National Board Certified and can help others in the process of achieving their certification 
How to Remain a Connected Educator?
- EMBRACE MAKING MISTAKES!!!
learn and grow to become a better educator
communicate with both veteran and incoming teachers
collaborate with staff in all departments
What can you do personally and professionally, to sustain the energy it takes to be passionate about students, teaching, and learning? 
- Never Stop Teaching, Learning and Reflecting
in my personal life continue teaching because I love to
professionally continue to participate in professional development
write reflection journals about the best part of teaching and the accomplishments I make as a teacher
Quote about me:
"Persistence guaranties that results are inevitable"
Coach Mike Horton's Comments: "Lora's hard work and keep pushing forward attitude not only pays off for her but for her students as well."
Quote from me:
The mediocre teacher tells. The good teacher explains. The superior teacher demonstrates. The great teacher inspires...