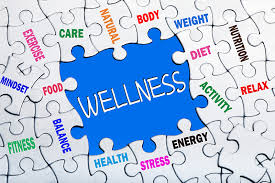 "It is health that is real wealth.  Not pieces of gold and silver." Mahatma Ghandi
Current Unit: 
Helpful Websites:
Course Description:
High School Health is a one-half credit course required for graduation.  This course will provide information that high school students need in order to understand how to become and how to stay healthy, stressing healthy choices and decision making.  Some topics covered will be: self-management, stress management, nutrition and fitness, suicide prevention, sexual risk, substance abuse, unintentional injury prevention, violence prevention, advocacy, HIV/ AIDS...
Grading:
The grades for High School Health will be based on the following:
Participation / Classwork / Homework                             20%
Projects                                                                                  40% 
Tests/ Quizzes                                                                       40%
Supplies:  
 Students should have a binder and a supply of loose-leaf paper, as well as a blue or black pen.