In the News:
Junior Scientist`s in Mrs. Cameron`s Third Grade conduct impressive experiments!!!
From day one, Mrs. Cameron and Final Intern, Miss Demaris knew their scientist`s were going to make breakthroughs!
Calling all Junior Scientists!!!
During Science this week our class became DETECTIVES! Miss Demaris, final intern implemented a lesson that she felt only her Junior Scientist`s could do! And that was . . to find out . .
WHAT`S IN THE MYSTERY BOX ??!!!
Last Week . . . Junior Scientists worked together in the Science Lab!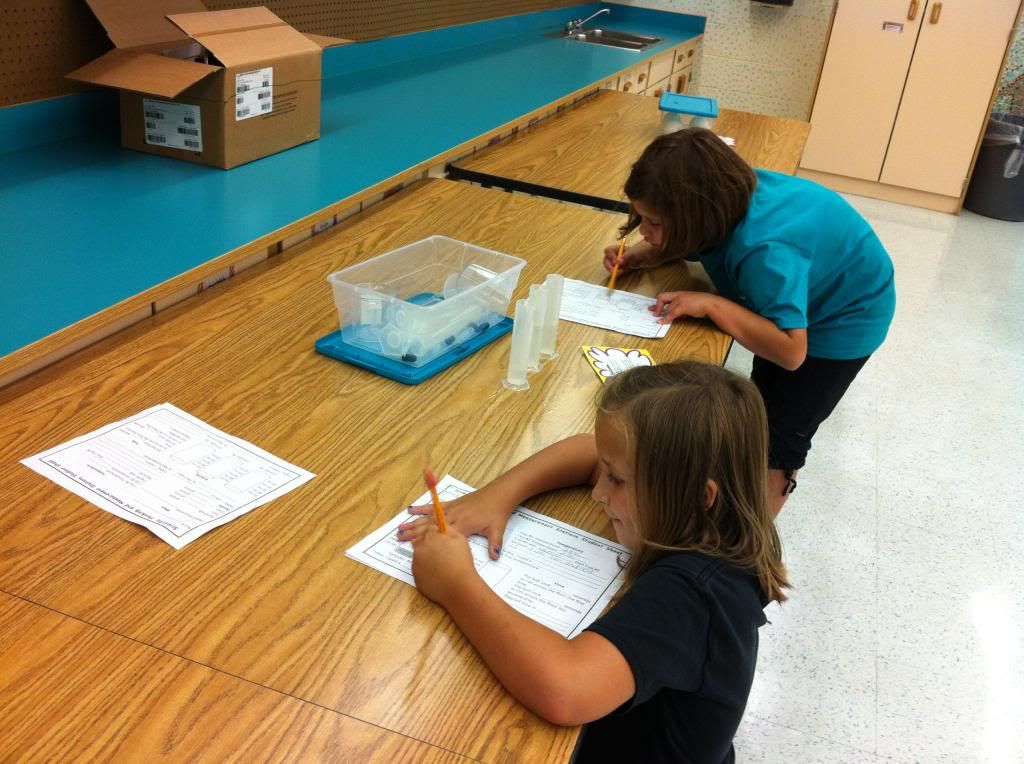 - Two students working hard together on their Science Lab station packets!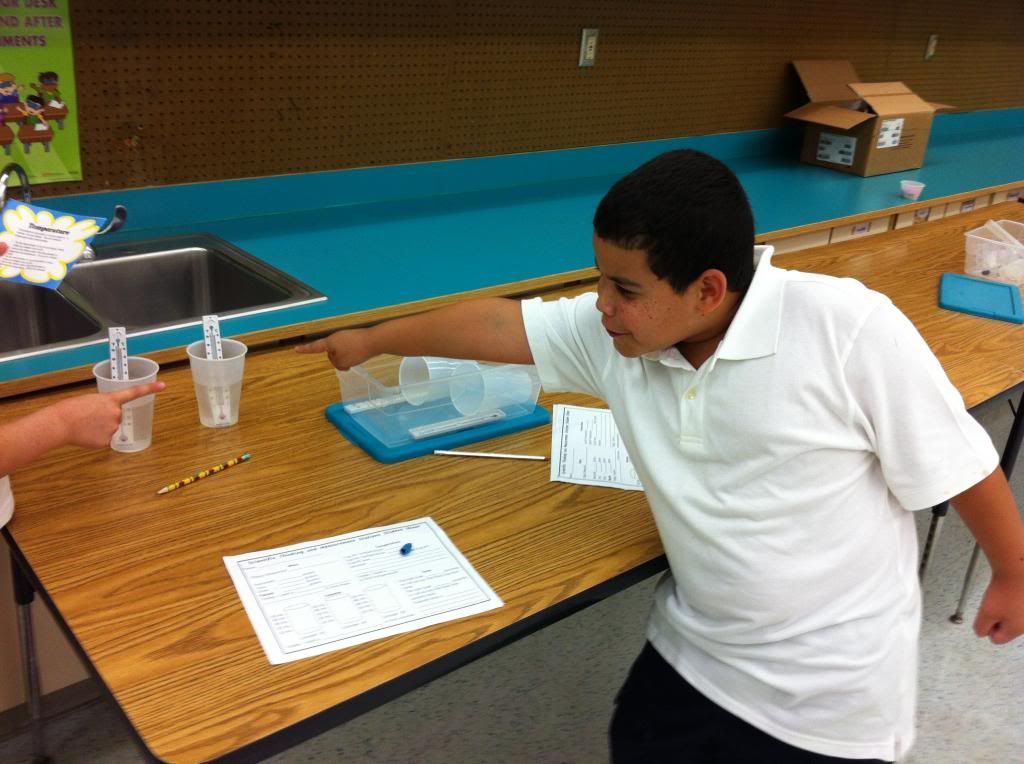 -Students points to his discovery during the "Temperature" station!