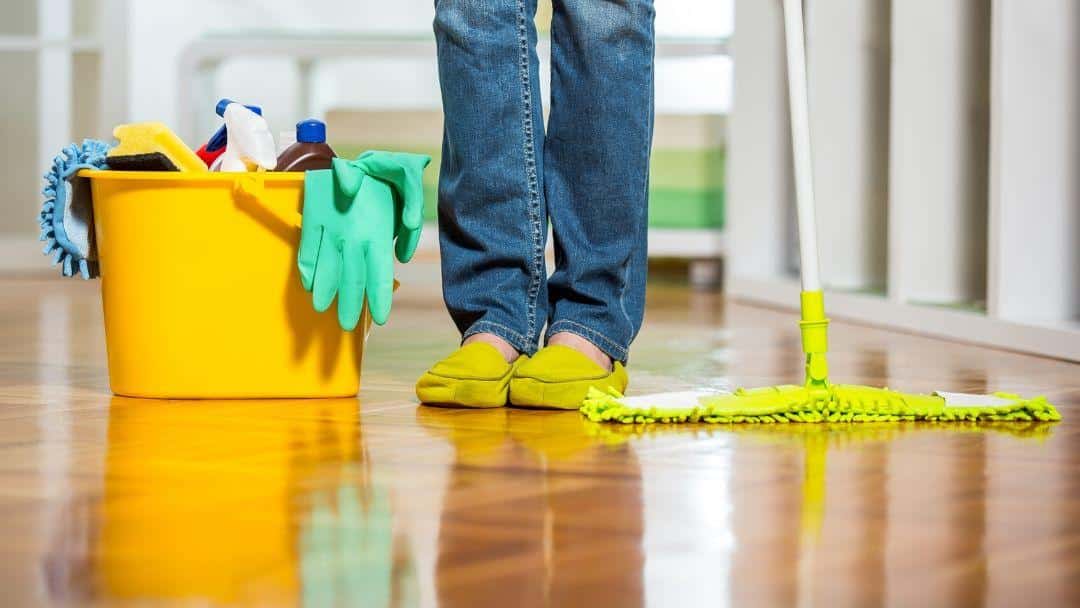 Cleaning is your passion. You are always looking for new ideas for more cleanliness.
Or, on the contrary, you want to go as quickly as possible, to rub as little as possible.
Whatever your profile, these green cleaning tips will change your life! Or at least the few hours - minutes? - that you devote to these tasks.
1 - Easily clean the glass of your insert
To fully enjoy your fireplace, dip a ball of damp newspaper in the cold ashes of the fireplace, rub the still-warm glass and wipe with a rag or sponge.
2 - Whiten the joints in the bathroom with white vinegar
To remove mold and mildew from your shower joints, heat some white vinegar. Soak toilet paper with "glue" everything on the tiling and leave to act for 10 minutes. Scrub with an old toothbrush and admire the result!
3 - Deodorize your vacuum cleaner with lavender
Slip a few sprigs of lavender (preferably from your garden) into your vacuum cleaner bag. No more bad smell of dust when you vacuum!
4 - The simplest recipe for homemade dish soap
You can, of course, make your eco-friendly dish soap. But if you want to save time, wash your dishes simply with Marseille soap and a brush. It's just as effective!
5 - Eggshells to rub the pans without scratching them
To clean up leftover food, rub with crushed eggshells. It doesn't scratch pots or glasses.
6 - Clean your microwave oven with a few drops of lemon
To avoid breaking your back to rub, pour a few drops of lemon in a bowl of water. Heat everything for one to five minutes in your microwave oven. Leave the steam and the lemon to act for a further minute, with the door closed. Then run a sponge on the interior walls: all residues go away easily!
7 - Deodorize your refrigerator with coffee grounds
When you open the fridge door, just place a cup of coffee grounds inside to neutralize bad odors. Don't forget to renew it every two weeks. If you don't drink coffee, you can also use a baking soda cup to be renewed every three months.
8 - Remove stains from wallpaper with Sommières earth
The earth of Sommières has detaching properties. This powder can be used on wallpaper for a less risky dry cleaning than with a liquid product.
Start by wiping the stain inward without rubbing. Cover the stain with Sommières earth and leave to act for thirty minutes. Gently brush or vacuum to remove the powder, and that's it!
9 - The suction cup and the ferret to unclog the pipes
Before using chemical unblockers, test with a suction cup. If that doesn't work, try the ferret. This plumber's tool is composed of a long metal rod with a small brush at the end to easily break up a plug.
10 - Clean toys with baking soda
To clean children's toys, dilute a quarter cup of baking soda in a cup of hot water. Wipe the toys with a cloth dampened in the mixture and rinse with clean water.
11-Listen to a podcast to educate yourself
In a quarter of an hour or even half an hour, if your sink is full, you have plenty of time to listen to a podcast (or even two) to learn a lot. All you need is a speakerphone or, even better, a speaker.
For deep cleaning services in Fife Des Moines, WA. You can take the services of Premier Janitorial Services.