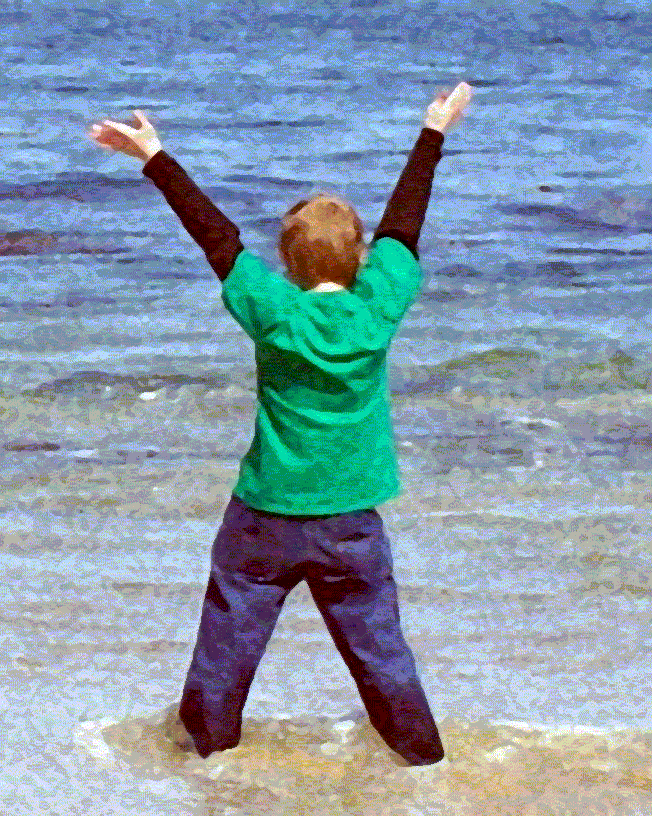 About the Artist
Welcome, I am an artist specializing in paintings created using digital techniques. It has become a happy fusion for me of my first artistic loves, painting and photography.
I started painting at the age of six when my grandmother, a prolific landscape painter, first put a brush in my hand. She taught me to love texture and see the world as a blend of so many vibrant colors. Even now when I paint traditionally or digitally I still layer colors and play with the dark and light spaces to create a sense of texture or movement appropriate for my subject.
My first camera was a gift from my parents when I was 10. I immediately started trying to push the boundaries of that little "Instamatic" camera asking my brother to repeatedly ride his bicycle off a home made ramp so I could capture that perfect mid-air shot. Of course when our mother saw the photos my choice of subject matter was mandated to change. Since that time I have been trying to photograph vignettes of life. To capture that elusive sense of motion, personality, or emotion coming from the subject, then share it with others.
Feel free to browse my web gallery to get a sense of my style, which is constantly evolving. It will also give you an idea of what I can do for your photos and let you know how you may purchase my digital paintings for personal use or limited rights for your business use.