Here are some photos of my Dr. Seuss Themed preschool classroom.
I absolutely love the calmness this has brought over my class.
This is the dramatic play corner, library area and the student computer is on the table behind the big leaf.
The red carpet is where we have large group.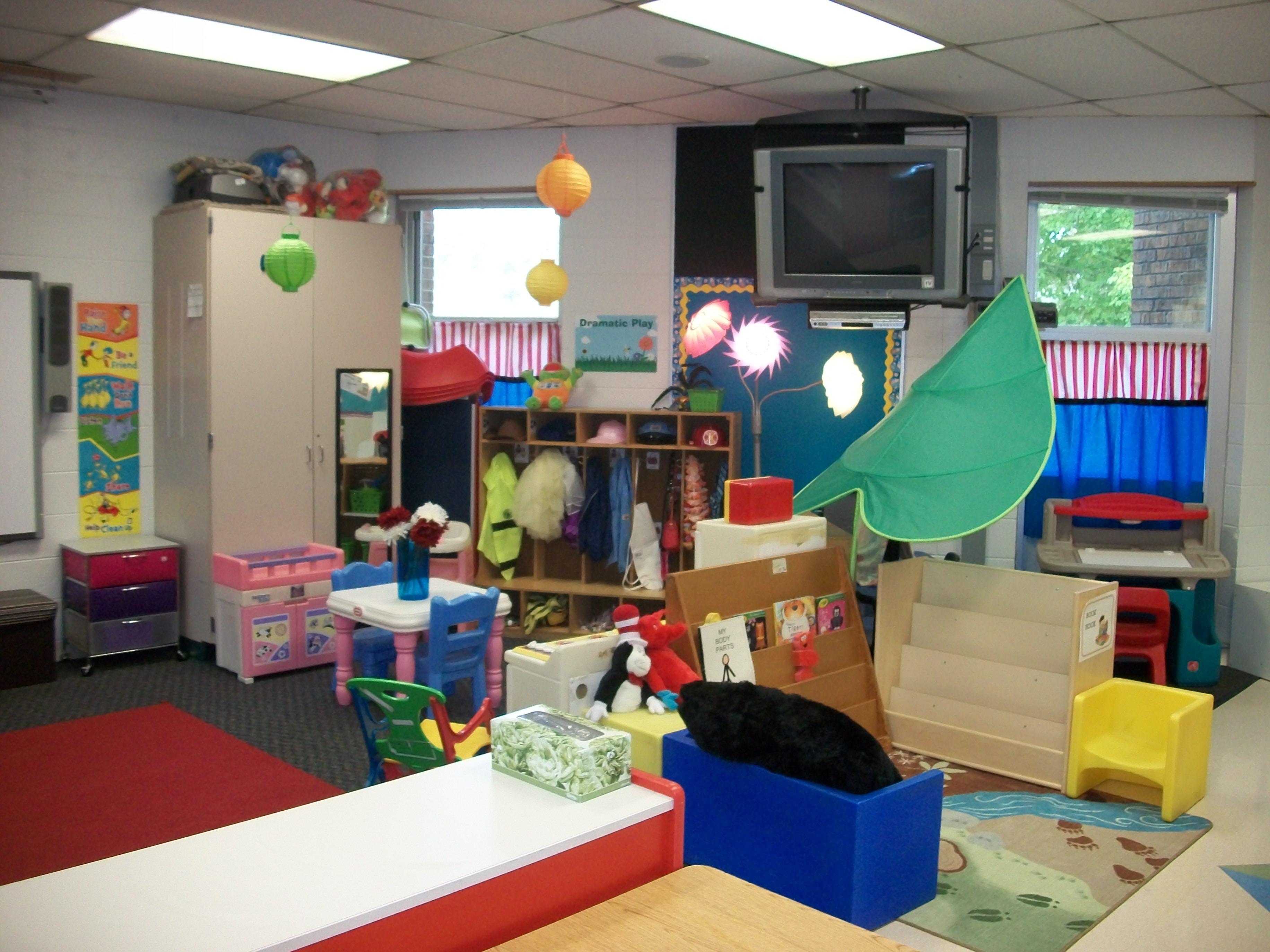 Here is my writing/creative exploration corner.
I came up with the design for my curtains and my fabulous mother sewed them for me.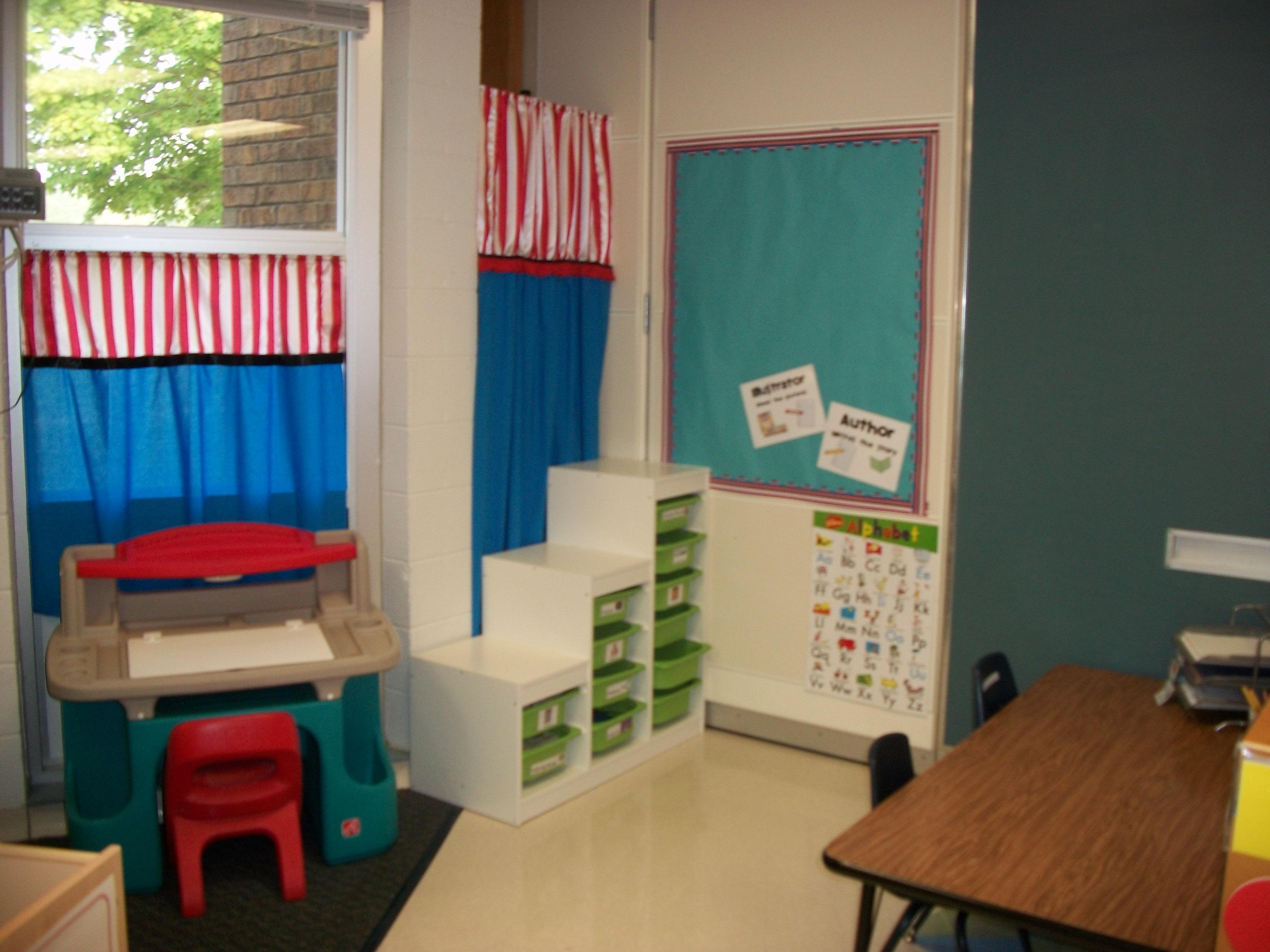 This is where I will do individual instruction. The blue tubs in the rectangular cabinet are my individual workboxes for my students. We are focusing on increasing independence.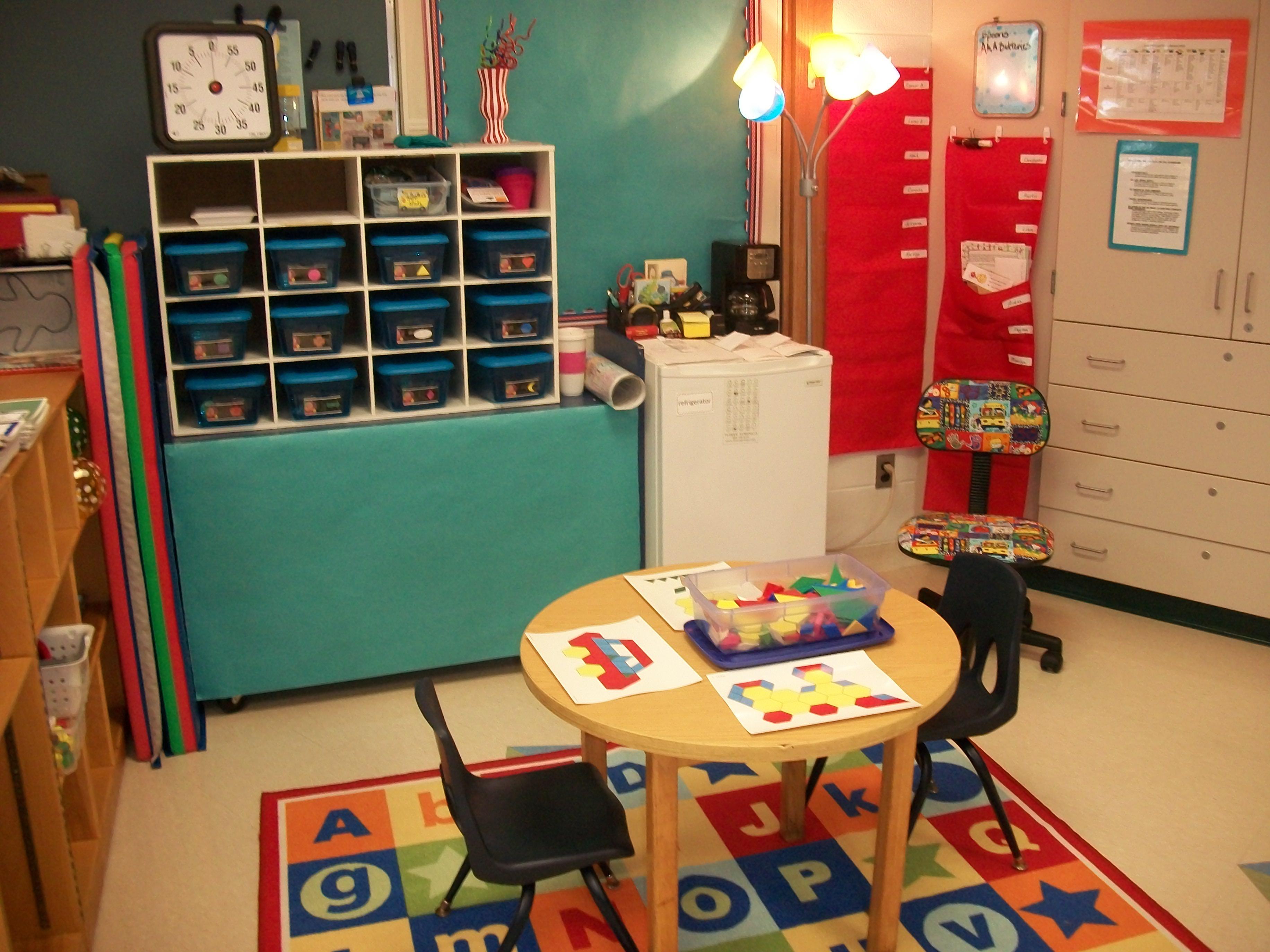 This is where small group and snack will take place. The pocket charts hold our data folders. These will hold documentation for each child's goals and objectives that all teachers and ancillary staff will use when working with students.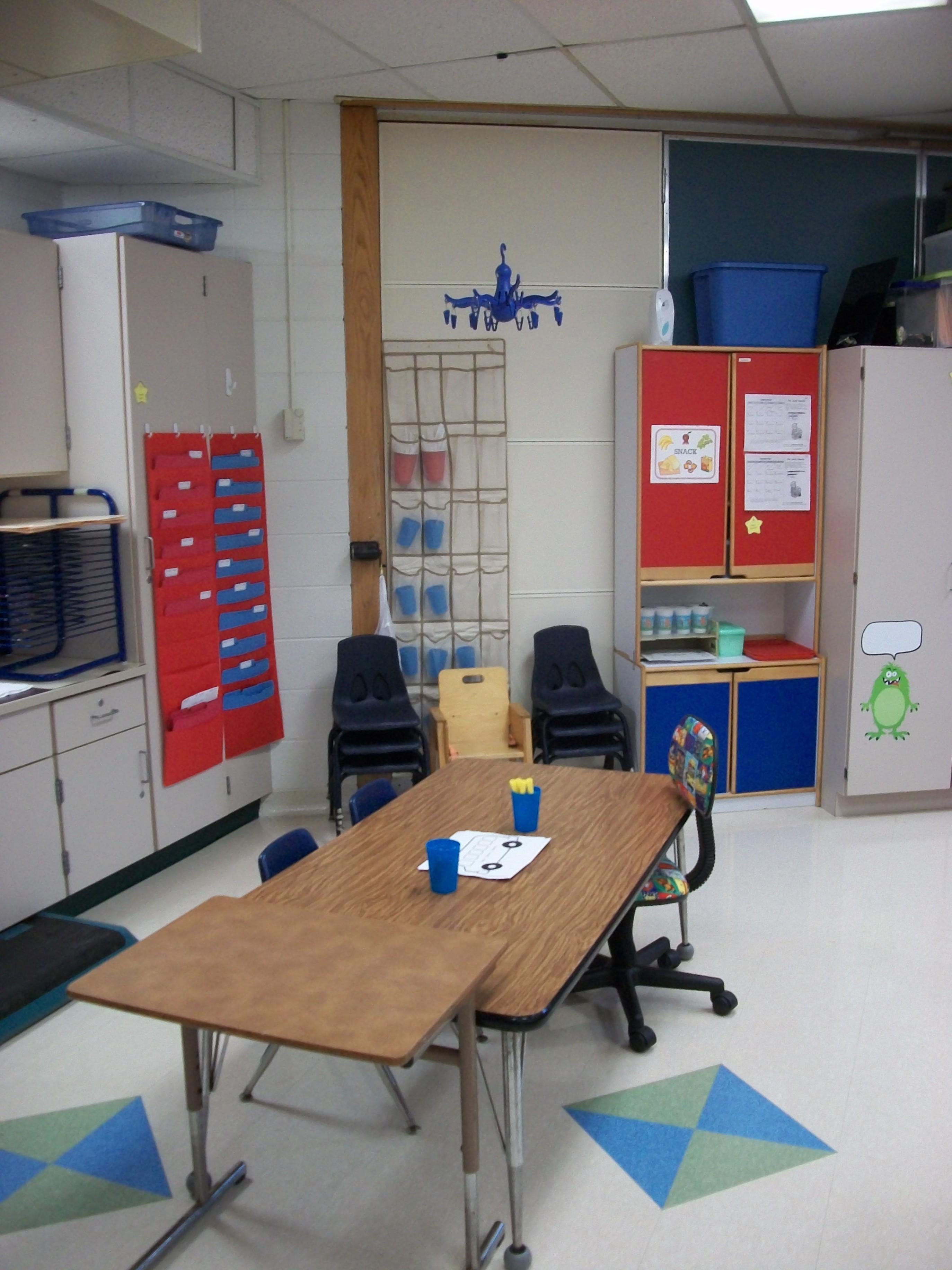 Here is my cool down corner. My students will be surrounded by photos of feelings and a mirror for them to match their moods. In the small bookcase on the right, are a wide variety of sensory bottles and fidgets.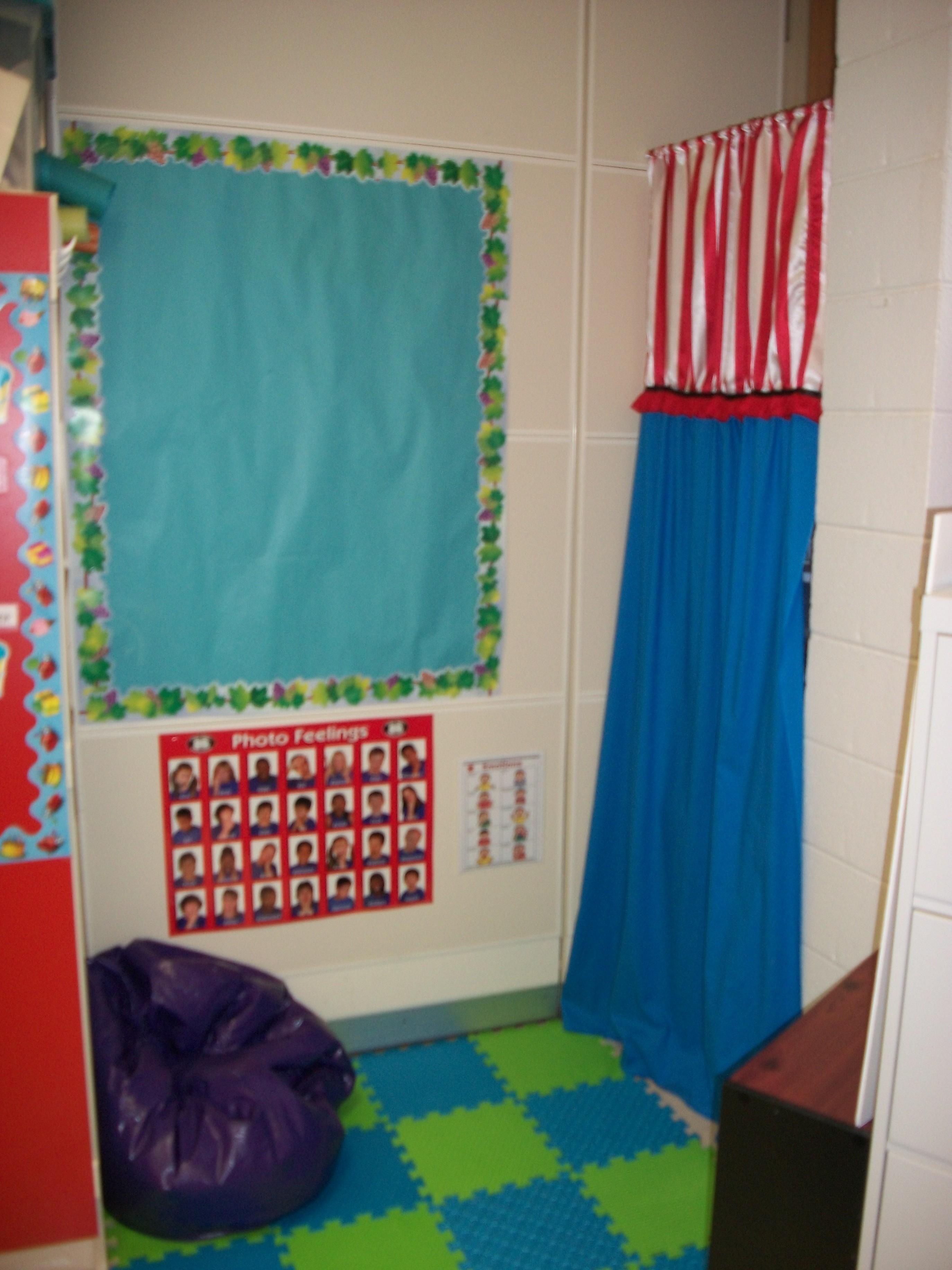 An overall look from the door, towards the left of the room. In the back, you'll see my desk and my teacher files.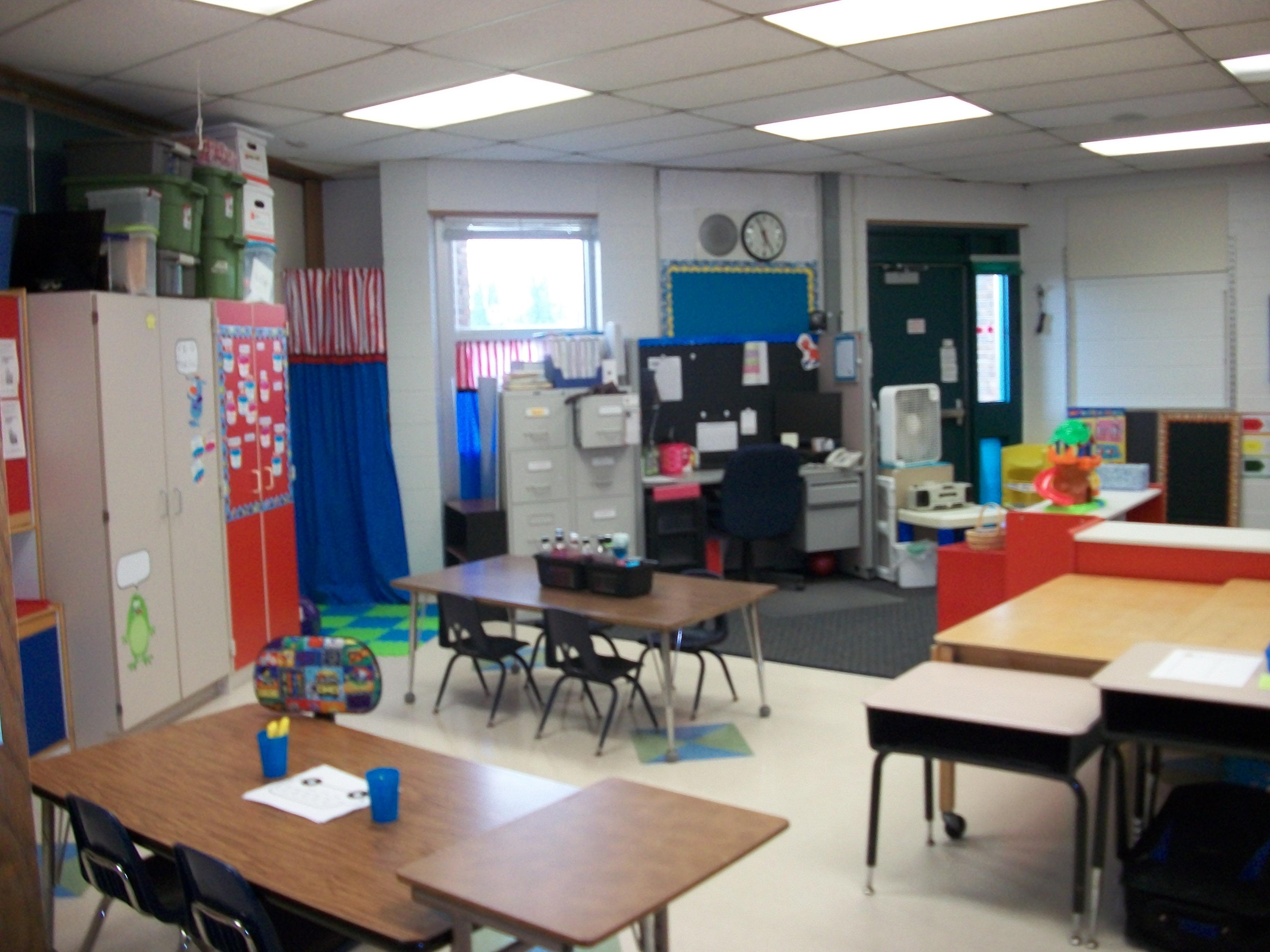 Another overall view of the classroom towards the right of the room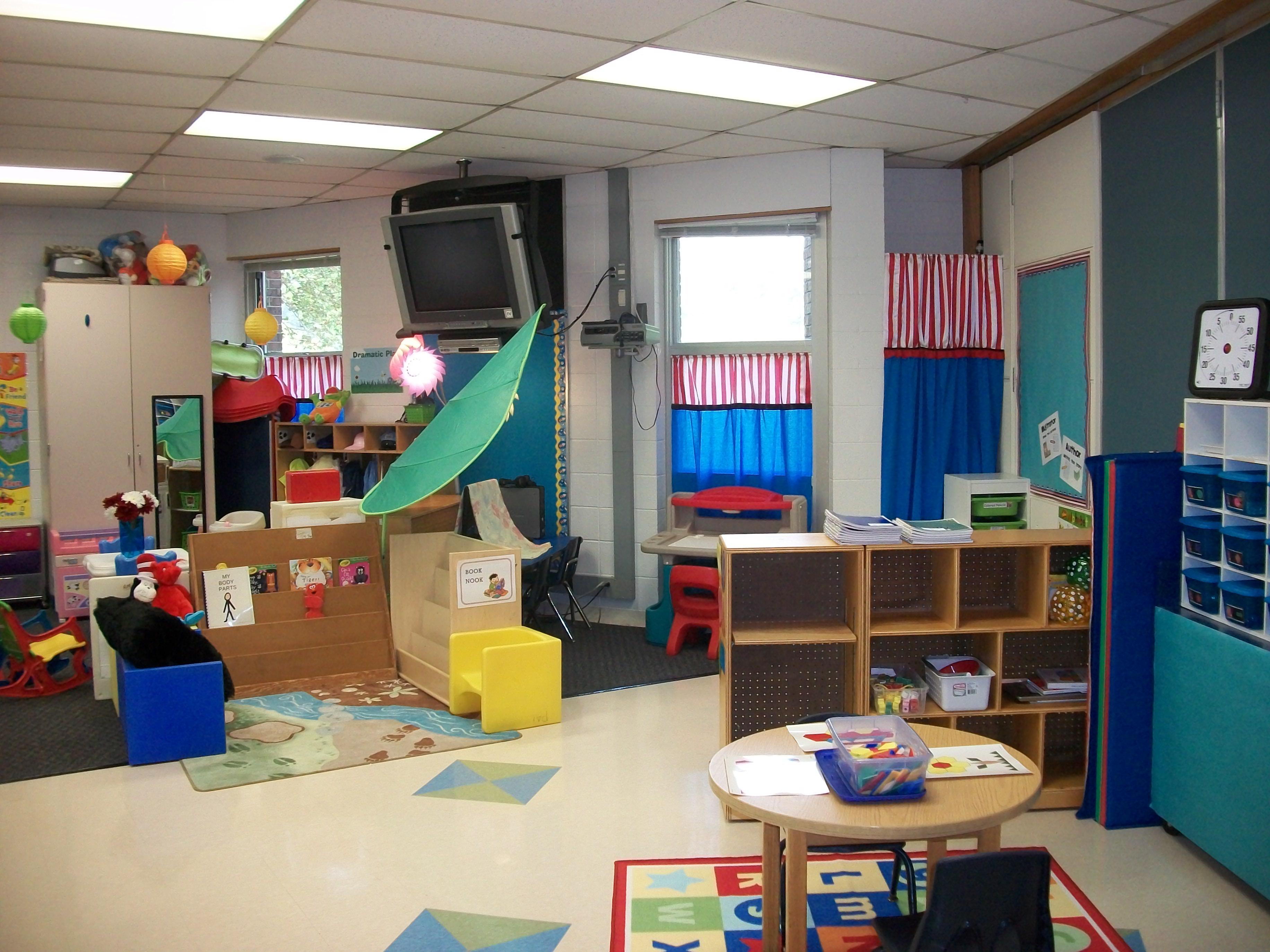 The red carpet is where large group is held.
We do many activities on the smartboard, so that is the focal point of our group.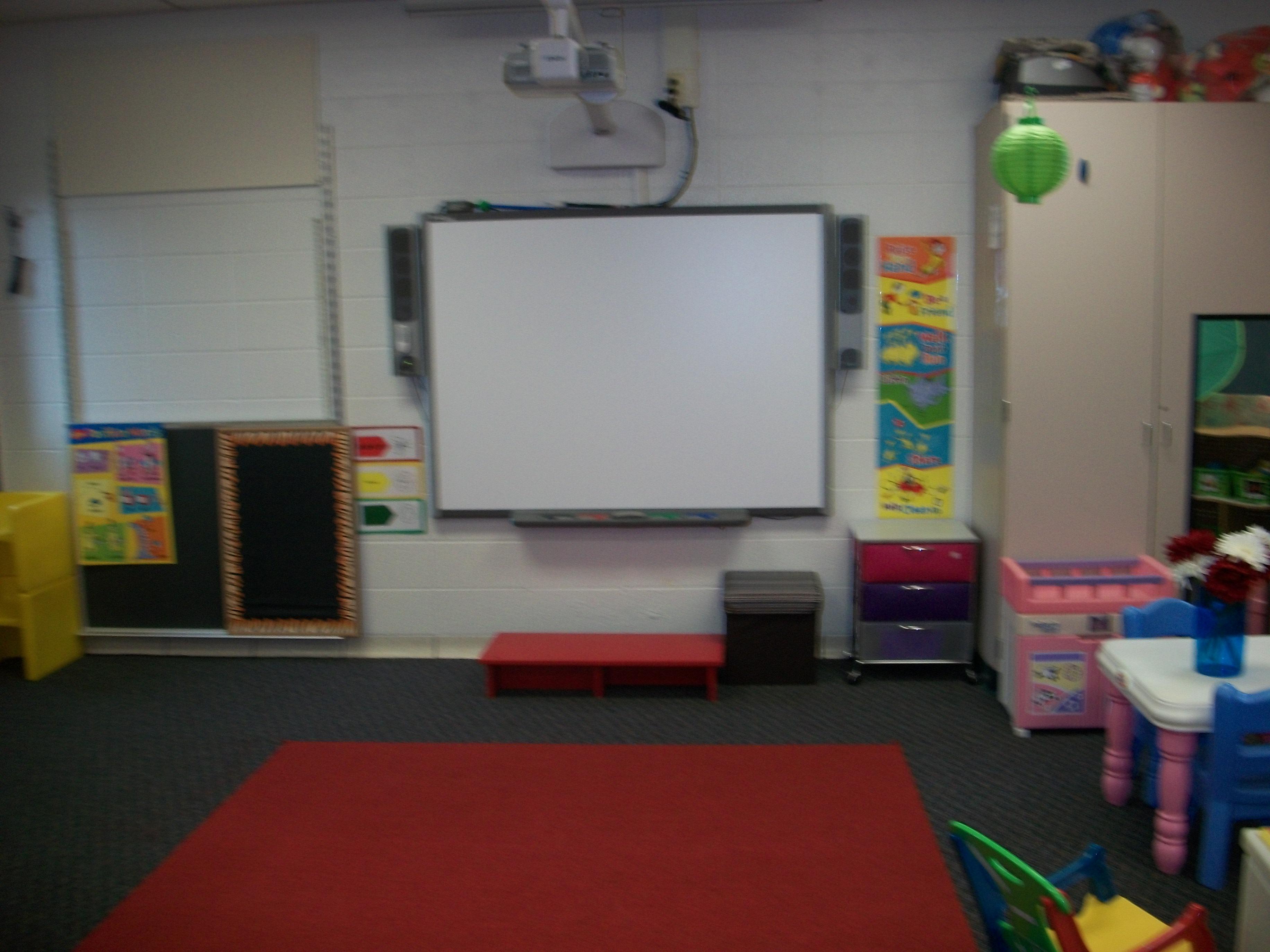 Here is the view from our large group area looking towards the entrance.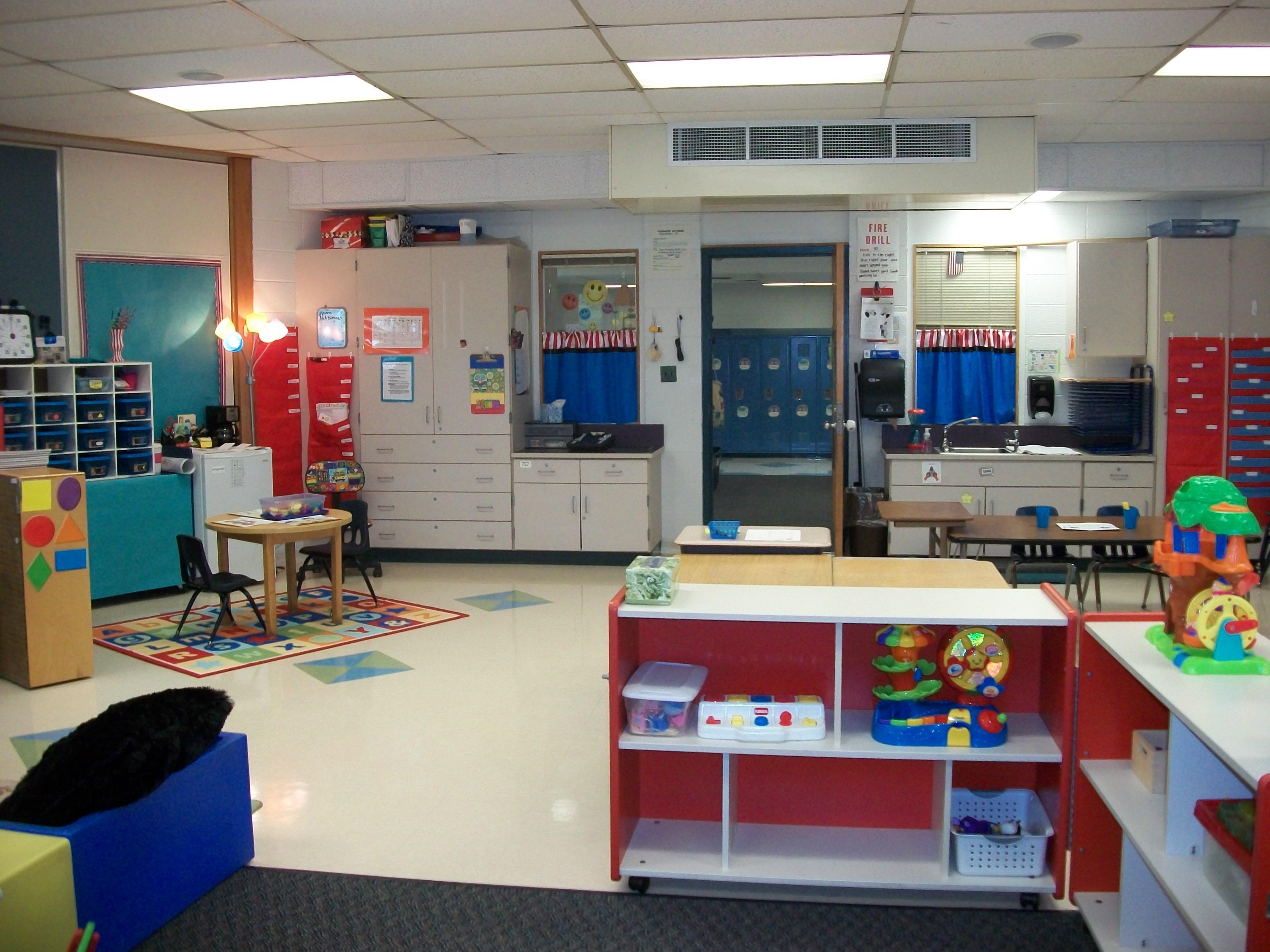 Our centrum is the first thing parents see when they come to visit. This is what they see now!
I love how this turned out! It is so much better than expected.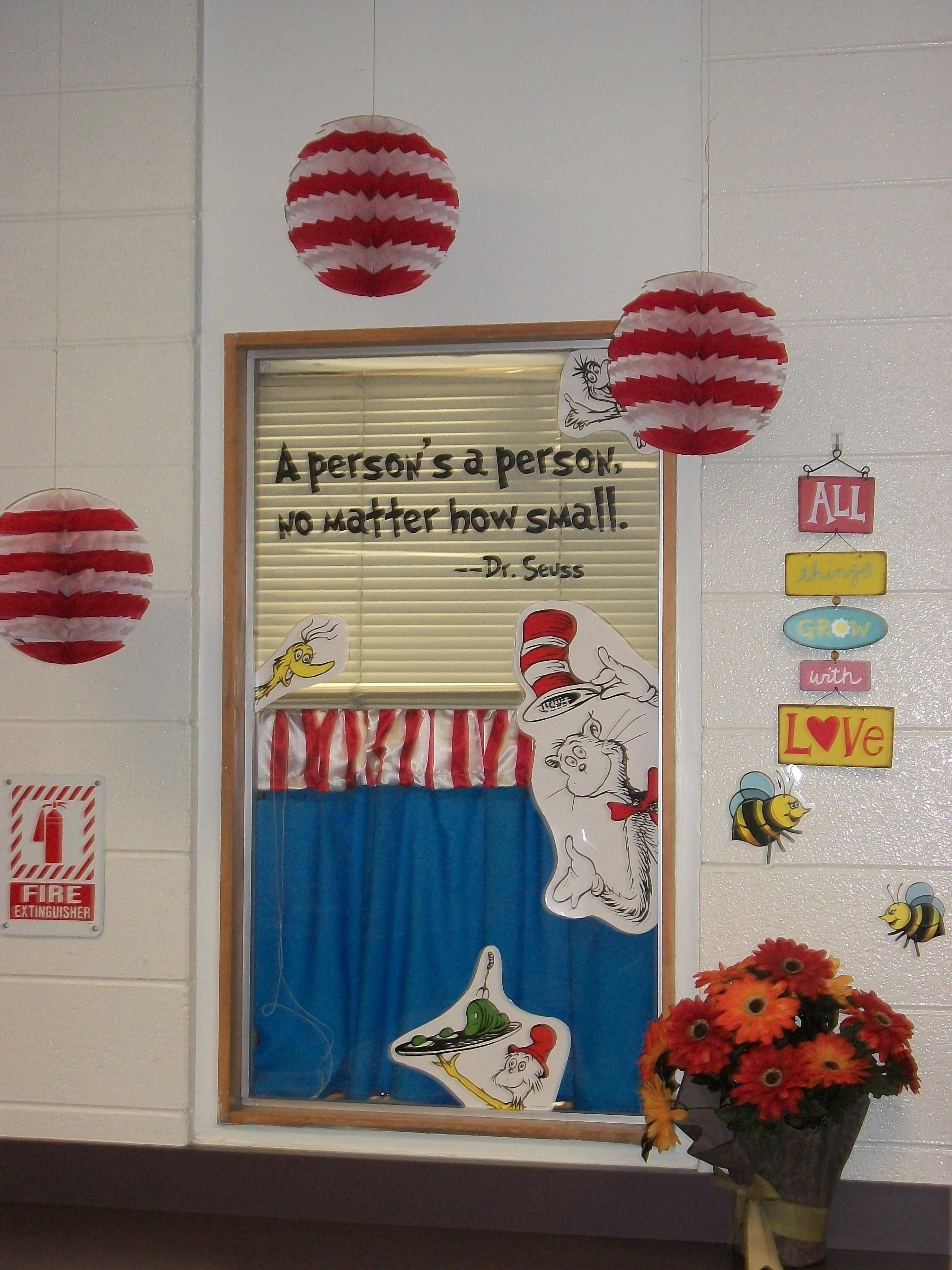 Another view of our centrum, including my classroom door.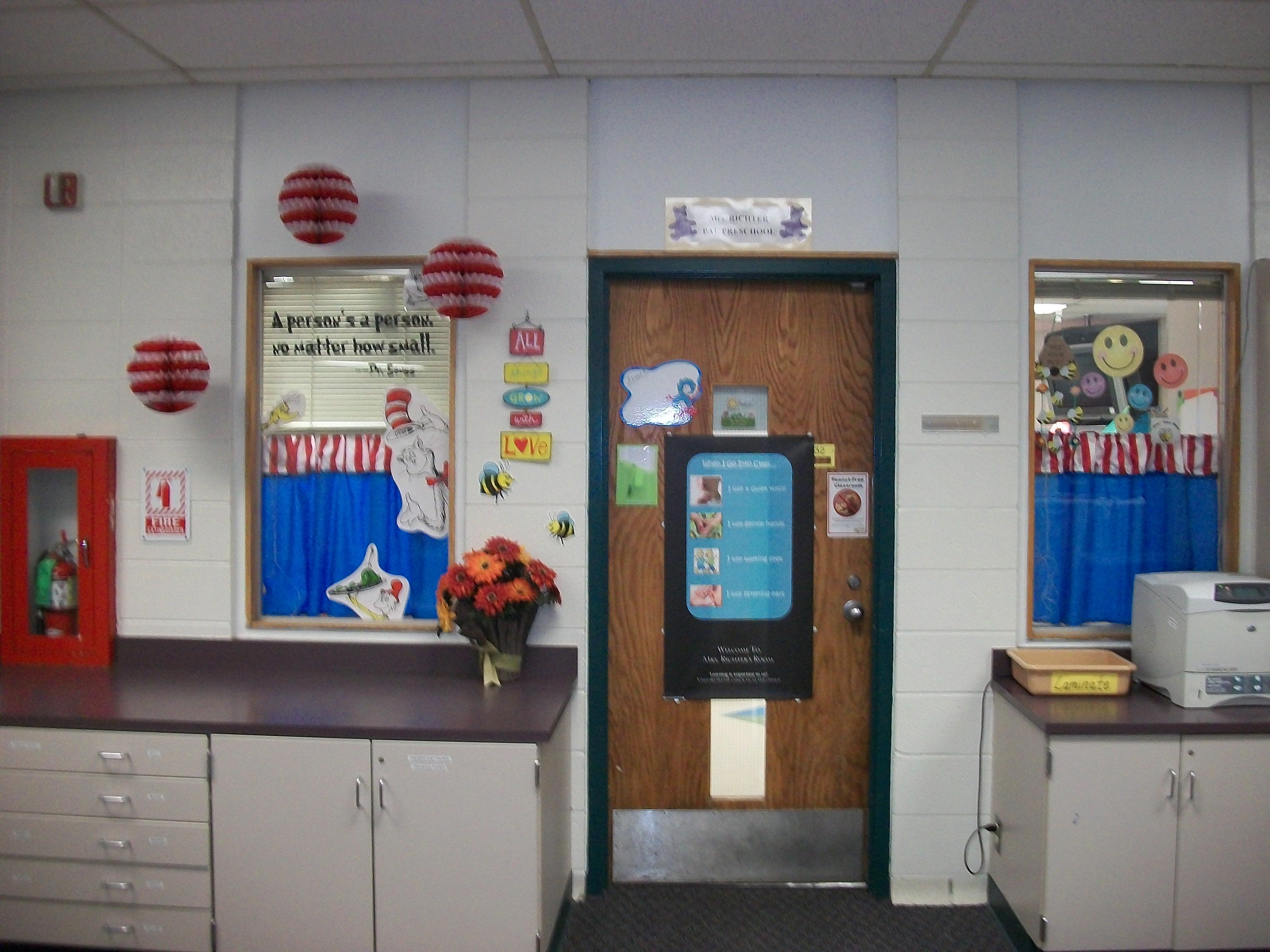 My afternoon students line up in the hallway at arrival. Before we enter, we review the classroom expectations to remind them of the desired behaviors. The visual cues particularly help my students in need of visual supports. I made it on Vistaprint.com.