Most of time kanji learning is thought to be very difficult.  In this lesson, I wanted to tell students that kanji learning is not difficult and it could be fun.  I started with power point slides about basic information of kanji.
After explaining the origin of kanji, I got students to do the activity to find the origin of kanji for days of the week.
In this activity, students used the cards above and they match kanji and its origin (meaning) using shapes as a clue.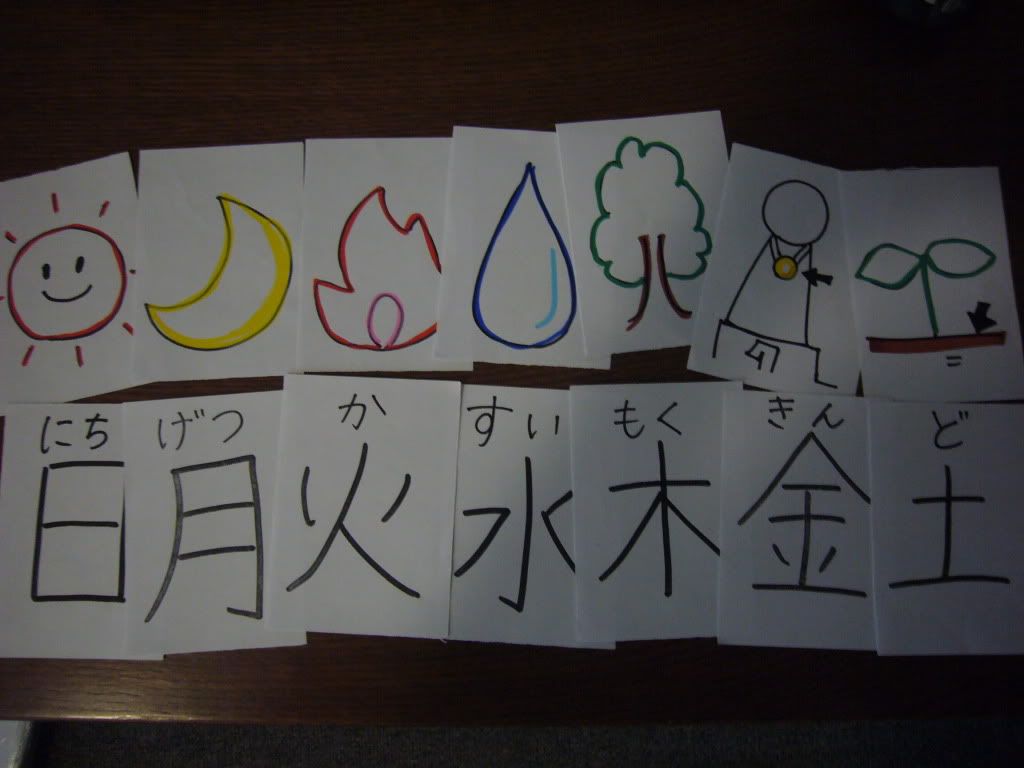 After this lesson, students said this would help them with learning kanji.