Native Speaker of Japanese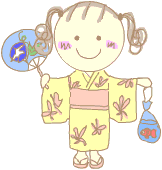 I am a native speaker of Japanese and have completed Japanese Teacher Training in Japan.  So not as many Japanese native speakers who know what is correct but cannot explain why, I can explain the system of Japanese. 
Also, from my experience and study, I know which factor is difficult when studying Japanese as an additional language. 
In addition, my study in the master course has enhanced my teaching, which enables my students to learn Japanese easier and have more fun.
Familiar with Japanese culture, both traditional culture and pop culture – Intercultural Language Teaching
My major in the Japanese university was Japanese history and culture, so I am quite familiar with Japanese traditional culture and how Japanese culture and language affect each other. 
Personally, I like Japanese pop culture including TV, movies, music, and anime.  Sometimes I try to use them in my teaching and students always like it. 
Furthermore, I have studied a lot about pragmatics and Intercultural Language Teaching (I think they are really interesting and important in language learning).  My teaching contains a lot of Intercultural Language Teaching and I enjoy teaching it.
·Some example lessons that ICLT emplyed
→Year 12 Class: focus on non-verbal behaviour and manner in a job interview
→Year 8 Class: supersutitions about numbers
Experience with diverse learners – Flexibility
Having taught in a language institution and some high schools, I have met various learners in terms of age, their first language, learning preference, and learning style. 
Through teaching them, I have developed the flexibility to meet individual student's needs.  I believe it is very important to consider each student's characteristics to maximise the potential of teaching and my flexibility will be an asset.