The Basics
Hello! My name is Miss Brooke Curtis. I am thirty-three years young! I will be your 7th grade Math or 6th/7th Grade Intervention teacher for the 2019-2020 school year. This will be my 1st year at East Clinton Middle School and I am excited to make this the best year. 
My Childhood
I was born and raised in Wilmington, Ohio, where I attended Denver Place Elementary from Kindergarten through 5th grade. I then attended Wilmington Middle School and Wilmington High School, graduating from H.S. in 2004. 
Education
I  graduated from THE Ohio State University with a Bachelors Degree in Human Ecology and a minor in Education in 2009. In 2011 I graduated form Antioch University Midwest with a Masters Degree in Middle Childhood Education. My license is in Middle Childhood Education and it is focused around Math and Social Studies.
My Favorites
Food: Pizza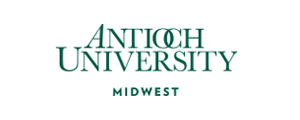 Movie: Harry Potter Series
Book: Ready Player One by Ernest Cline
Color: Red
Drink: Coca-Cola
Season: Fall
Sports: Football or Softball
Team: THE Ohio State Buckeyes
Fast Food: Chipotle
Music: Country
Hobby: Sewing/Quilting
Subject: Math
Store: Maurices
Dessert: Ice Cream
Candy: Reese Cups
Restuarant: Red Lobster