*Third-grade curriculum 
For this week: 
ELA:
-Academic Vocabulary
-Story Elements
Math:
-Telling Time
-Number Patterns
Science:
-Animals (Zoology)
-Body Parts
Social Studies:
-Capitals of States
-Timeline of a year
Reading:
-Poetry for fluency
-Read for Bases
***According to their IEP, if a student needs accommodations or modifications they will be provided to fit the needs of the student throughtout the curriculum. 
Grades: All Grades will be posted on LearnBoost.com. Parents are allow to access their student's account with their username and pin that will be given on the first day of school.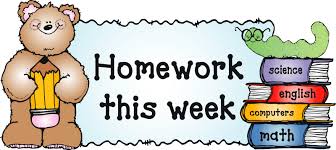 Homework for the week will be posted down below
Monday                                         Tuesday                                  Wednesday                                  Thursday                          Friday
ELA
---
Math
---
Science:
---
Social Studies:
---
Reading:
---