¡Bienvenidos!
¡Hola y bienvenidos al sitio web de la clase de español! Welcome back! Here you will find information for Mr. Flatley's Spanish classes at Page County High School. Click on the links in the table below to be directed to the class pages. There you will find class announcements, notes, vocabulary lists, and warm up questions in case you missed them. ¡Gracias por visitar y mucha suerte con los estudios!
New: All original powerpoints and other documents are now uploaded at dropbox.com
Homework is found in the agenda pages of each class page. We typically have homework every day.
Follow Mr. Flatley on twitter for homework reminders @MisterFlatley.
Otoño 2013
"A man who knows two languages is worth two men."
-French Proverb
"You can never understand one language until you understand at least two."
-Geoffrey Willans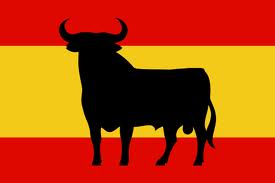 Go blue! GO PANTHERS!!!