The CSTP-based goal/driving question I set for myself at the beginning of the 2017-2018 school year was:"To create and maintain a classroom setting that promotes a safe learning environment while meeting high and rigorous expectations throughout the year."

                                                                                                                                                                                                                                                                                                        

---

The main reason why I decided on this goal for myself was because I had about five new students enter my classroom at the beginning of the year, and I wanted to make sure that they felt comfortable and welcome. Since we are such a small school and most of the students have been together since Kindergarten, my goal was to  be sure that these new students were included and felt comfortable around their new peers.  While focusing on this, I also wanted to make sure that all of my students were pushing themselves to their highest potential throughout the year. I really used this year of Induction to encourage not only myself, but my students as well to give their personal best. 

---

In the first cycle of this year, we learned all about fostering equity through social and emotional learning. I really valued the time I spent on this cycle because I was able to get to know my students and their interests not only in school, but at home as well. I felt as though having this background knowledge made me a better teacher and gave me the tools that I needed in order to make learning engaging and fun for my students! Over the course of the rest of the cycles, I was able to continue working towards my goal by implementing things such as Project Based Learning and differentiation strategies that helped me target all of my students' learning needs. Even after Induction is completed, I plan to continue utilizing these strategies and lessons that I have learned to better myself as a professional educator. 

 

---
Beyond induction, a goal that I have for myself is to find more ways to incorporate technology into my instruction. We are very fortunate to have 1:1 technology at our school and I would like to make sure that I am using our source of technology to it's fullest potential. There are many online programs and apps that I have been looking into and I am planning on implementing them over the course of the remainder of the school year. As the year is coming to a close, it is easy to see that the students feel summer is coming in the near future. I believe that incorporating more technology will not only get them excited, but keep them engaged until the very last day of school. I believe that you have to frequently "change things up" to keep the momentum and engagment in the classroom!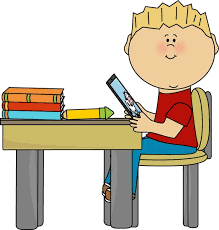 ---

Alexa is an enthusiastic teacher who has the ability to make teaching a room full of second graders look easy.  Her innate ability to execute lessons with precision and fidelity are seamless. She brings a level of energy to her classroom that is contagious.  It is apparent that Alexa is passionate about making learning fun!  As a result, her students are highly engaged and motivated. She is a delight to students and staff alike!

- Marion Barbieri - Reflective Coach

           
"The more that you read, the more things you will know, the more that you learn, the more places you'll go"  - Dr. Seuss