IMPORTANT CLASS INFORMATION
Dear Families,
Welcome to our wonderful school. Our PPCD team includes Mrs. Gonzales (teacher), Mrs. Harper (teacher), Ms. Gonzaba, Ms. K, Ms. Chance, and Ms. Baldera. We are looking forward to getting to know those of you who are new to our family; and very much excited about continuing our teamwork and partnership with those who were with us last year. We are especially excited to partner with the two PPCD units; as we believe "two units, one team".
We have attached several pieces of information for your review. Please feel free to come to us with any suggestions or concerns about your child. We feel that parent and teacher communication is key to the success of your child. This school year is going to be filled with exciting learning activities and great friendships.
Please check the Schenck Elementary website at www.saisd.net/schools/schenck164/ for more information about the school and the rest of our wonderful staff. You can also e-mail Ms. Gonzales at bgonzales4@saisd.net; or Ms. Harper at tharper2@saisd.net . You can also call the school at 210-333-0611 and we will return your call as soon as possible.
In partnership for your child's lifelong educational adventure,
Ms. Gonzales, Ms. Harper, Ms. Gonzaba, Ms. K, Ms. Chance, and Ms. Baldera
Everything a child does is a learning experience. We will introduce them to as many different materials and hands-on learning opportunities as possible in order to support their individualized learning and developmental goals. We will PAINT, SING, DANCE , ROLL AROUND, WRITE, LISTEN TO STORIES, PLAY WITH PLAY DOUGH, BUILD WITH BLOCKS, CREATE MANY BEAUTIFUL WORKS OF ART, and MUCH, MUCH MORE. While we are doing all of this, we will be working on the social skills of cooperating in a group, listening, following directions, and solving problems.
GOALS
1. To instill a LOVE OF LEARNING AND SELF CONFIDENCE that students can carry throughout their lives.
2. To provide developmentally appropriate skill building activities that foster and support their individualized
goals.
3. To give children a sense of self-confidence by allowing them to succeed at their own level.
4. To encourage creativity and confidence through art, music, literacy, and large/ small motor-skill activities.
5. To build social skills including sharing, problem solving, making choices, cooperation, being considerate, taking turns, listening, sitting attentively, and learning appropriate behavior for certain situations.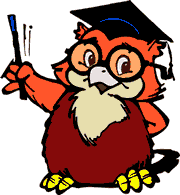 Daily Folders
Your child will be bringing home a daily folder with school and/or class information for you. This information is important and may not be on the school website. This is also where daily information about your child will be placed. Please look it over, sign if necessary and return the folder with any of the requested items as needed.