Welcome to Mrs. Nardiello's Science Class!
Team C
East Middle School
Butte, MT 59701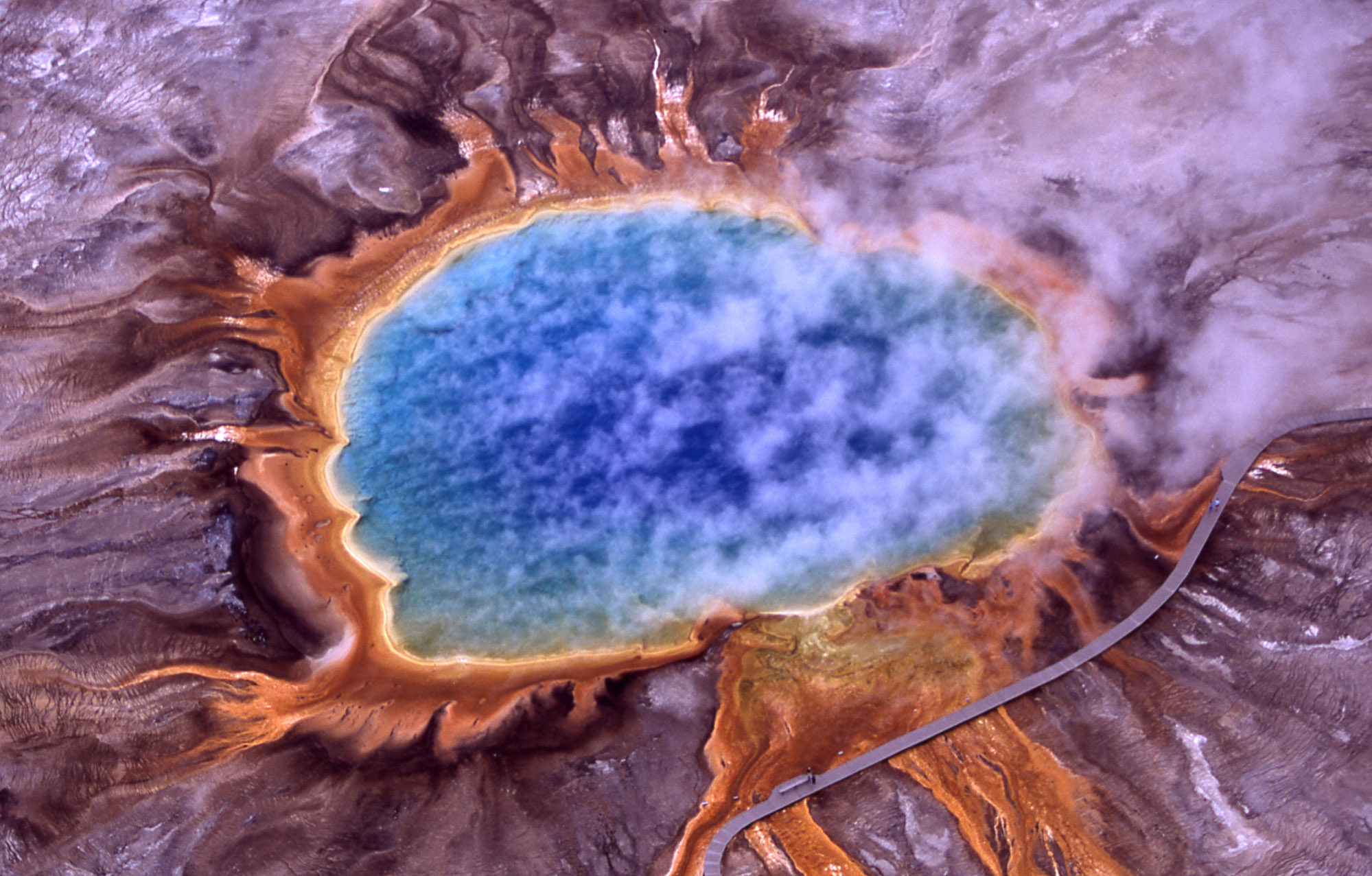 Aerial view of the Grand Prismatic Spring in Yellowstone National Park.
The different colors are caused by different types of bacteria and algea existing in the different temperature waters.
The grey line in the bottome right hand corner is the walkway for tourists.