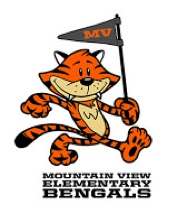 Mountain View Bengals 
               Room 19 
Welcome
Welcome to Room 19 and fifth grade! I am so excited to start a fresh year with a group of awesome 5th graders! I can't wait to start our new learning adventure together! This website is a wonderful resource for students and parents. I update often.
Choir Information: 
teacher: Aaron Messinger aaron.messinger@boiseschools.org 
Start date: 9/11 @ 8:00am 
rehersal options:(one rehersal required per week but can attend all)
Monday 3:15-3:50
Weds. 8:00-8:35
lunch recess: on occasion as needed 
caroling at the Capitol Dec. 9th- 11:00-12:45

Library E-Books
Library News
4th-6th Grades
Let's Get Ready to Battle!
2019-2020
Idaho Battle of the Books
Permission slips will be coming home with those interested.
Students join a team, read books, battle other teams and defend our trophy from last year.
Read about it at idahobattleofthebooks.org
Math: Mini Video Lessons
"How can I help my students with math at home? I was not taught that way when I grew up."
 If you find yourself asking these questions, please see this 
LearnZillion 
Letter & Quick Codes
information sheet to view some short videos about current/upcoming math concepts we are learning.



PTO INFORMATION: 




Our PTO is so supportive of our school! If you are able to, please attend one of the meetings! It is a great way to get involved and meet other parents. 
Meetings are the second Monday of the month @ 6pm in the school library 
Next meeting: 
Mary Guinard 
PTO President
mountainviewbengalspto@boiseschools.org
Here is a link to sign up for volunteer commitees! Thanks for your support. 
 Box Tops for Education: Help support our school. Send in those Box Tops! It is done electorically now. You can still send in paper box tops, but they are phasing them out. click here to learn how to submit electronically. Thanks! 
Next Meeting: @ 6  in the library
DATES:   
Mountain View Handbook
An electronic version of the schools handbook is now available online. Please let me know if you would like a paper copy. Thank you.
Mountain View's Home Page click here 
Band & Orchestra News for 2019-2020
Please direct any band and orchestra questions to the band and orchestra teachers. Thank you. 
daniel.howard@boiseschools.org
Orchestra Teacher: Sandy Shoen 

 Dates to remember in the future:



Nov. 1st- Nov. 17th- Operation Wishbook 

 

Weds., Nov. 13th- Picture retakes 

Weds., Nov. 20th- Potluck/PJ Party 11:30-12:30

Thurs., Nov. 21st- Thanksgiving luncheon cafeteria 11:35  

Mon., Nov. 25th-29th- NO SCHOOL Thanksgiving Break

Mon., Dec. 02nd- Otis pick up from 3-6 

Tues., Dec. 03rd- Kindness Concert at Capital High School 9:20-11:20 

Mon., Dec. 09th- Choir students Carol at the Capitol Building 11-12:45

Weds., Dec. 18th- Bengal Way Luncheon 11:35

Thurs., Dec. 19th- Classroom Winter Party 2:30 

Fri., Dec. 20th- All work missing or redone is DUE 

Fri., Dec. 20th- Early release 1:15 

Mon., Dec 23rd- Jan. 5th- Winter Break NO SCHOOL 

Weds. Jan. 15th- report cards go home 

Mon., Jan. 20th- NO SCHOOL MLK Jr. DAY 

Fri., Jan. 24th- Awards assembly 2:15

Mon., Feb. 3rd- SNOW SCHOOL Field Trip (all day) need lunch 

Weds., Feb. 05th- Bengal Way Luncheon 11:35

Fri., Feb. 14th- Class Valentine's Day party 2:30-3:15 

Mon., Feb. 17th- NO SCHOOL President's Day 

Weds., Mar. 04th- Bengal Way Luncheon 11:35

Fri., Mar. 6th- ALL Work Due (missing or redone) 

Fri., Mar. 13th- End of Quarter early release 1:15 

Fri., Mar 20th- Report cards go home 

Mon., Mar. 23rd- 27th- NO SCHOOL Spring Break 

Weds., Apr. 1st- Class Picture Day 

Fri., Apr. 03rd- Awards assembly 2:15

Weds., Apr. 08th- Bengal Way Luncheon 11:35

Mon. Apr. 13th- field trip to Planetarium (walking) leave @ 12:30

Weds., May 06th- Bengal Way Luncheon 11:35

Fri., May 8th- ALL Work done (missing or redone) 

Fri., May 15th- End of semester early release 1:15 

Tues., May 19th- Field Day 

Weds., May 20th- Walkathon 

Thurs., May 21st- Awards assembly 10:15

Fri., May 22nd - Last Day of school early release 1:15 
Switcharoo!
Students will be going to Mrs. Newell for social studies this year while I teach both groups science. Please direct questions about social studies to Mrs. Newell.   (tia.newell@boiseschools. org)
Use the tabs on top of this page to learn more about our classroom. Please email me at ANY time if you have questions or concerns.
jennifer.jarvis@boiseschools.org
 208-854-5700