Each student is required to keep an Interactive Notebook.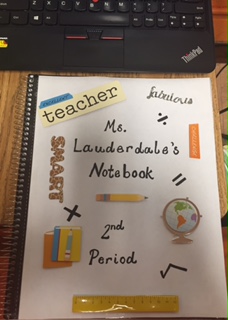 Interactive Notebook cover page sample
Assignments are as follows:
Cover Page Due Aug 22, 2016-
-Must have name and class period
-No obscene, vulgar, or gang affiliated images/language
 Exponents Rule Book Due September 13 (Periods 2, 4, 6)/ September 14 (Periods 3, 5, 7)-  
- Create booklet
-Must include all 9 rules
-Each rule must include a description in your own words, and your own example of the rule
- $3 summary at the end (Each word is worth 10¢. Summarize exponents totaling $3.00). 
-Table of Contents Page
 ​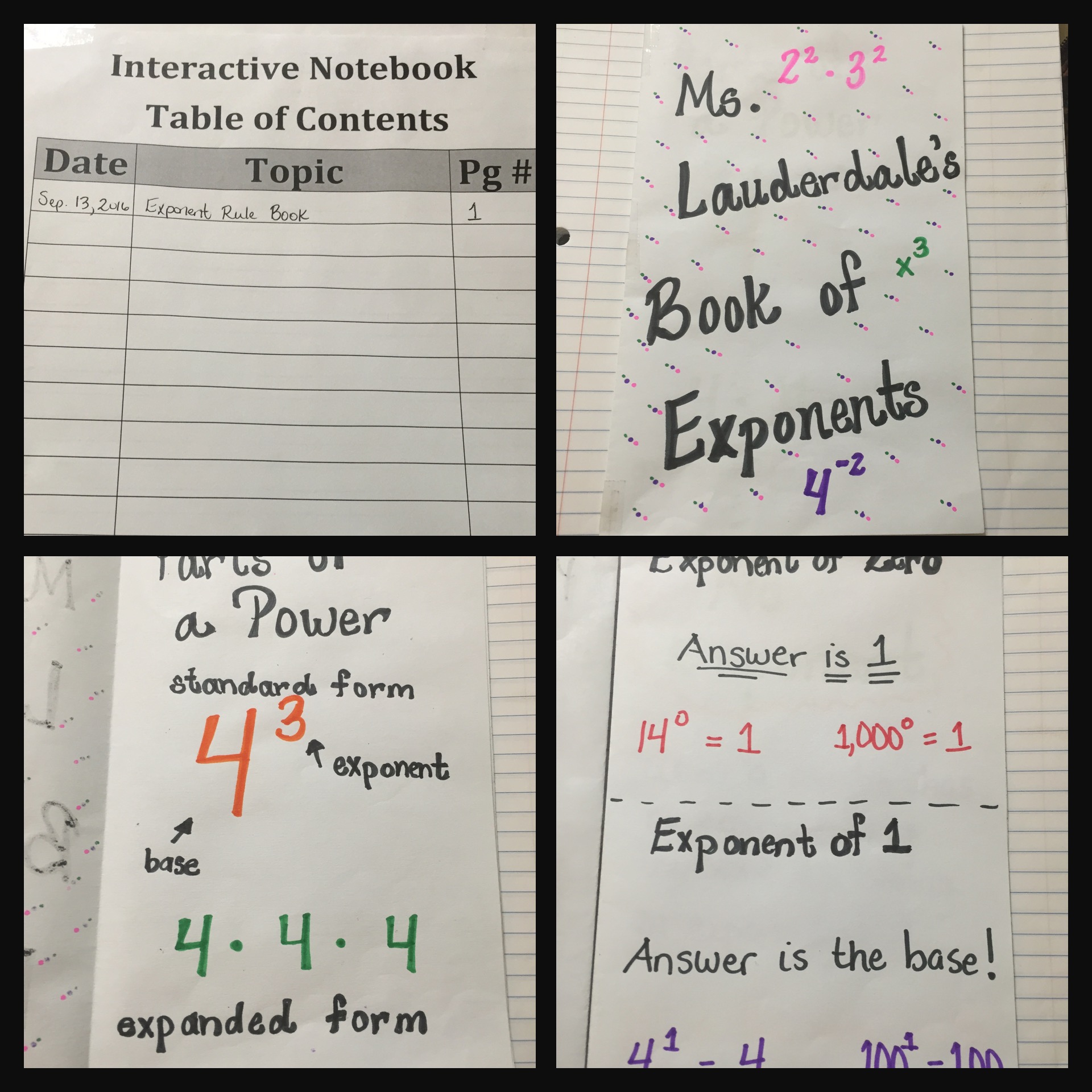 Exponents Rule Book Sample Pages (do not copy)