Tobitt's Cafe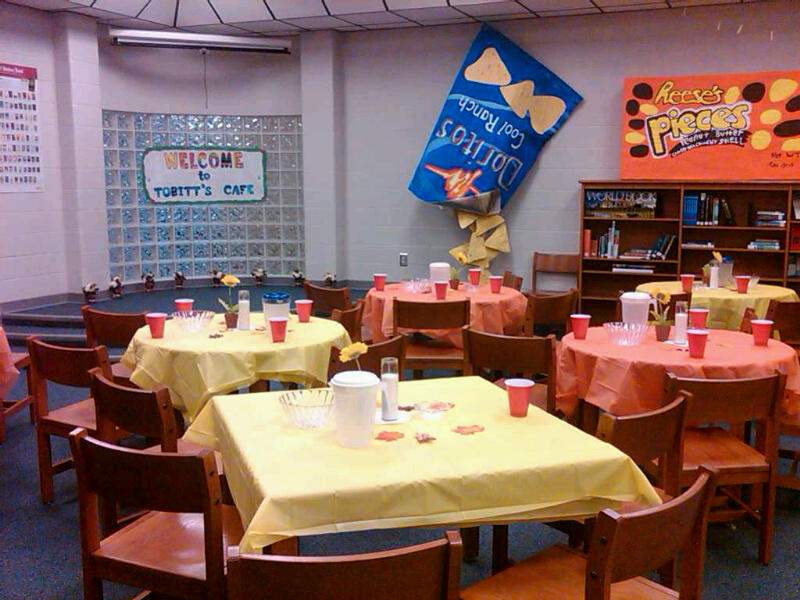 The first showing at Tobitt's Cafe was such a huge success!! The kids did an amazing job and had a great time. I am looking forward to next month and a larger number of participants. PLEASE, PLEASE, PLEASE try to help out with paper cups and low-maintenance snacks. You can bring them in at anytime and I will store them until the Cafe day. I can not make this work without your help. Thanks so much!!
September 14, 2011 - Tobitt's Cafe Grand Opening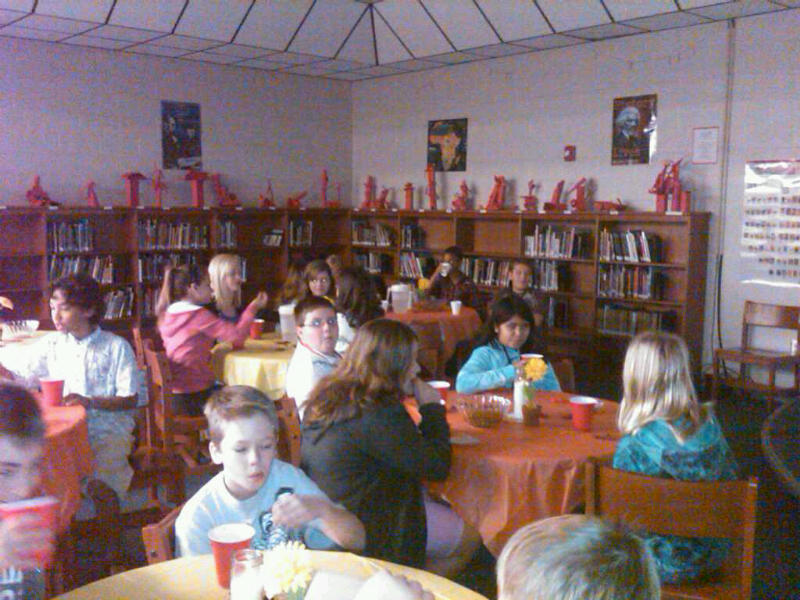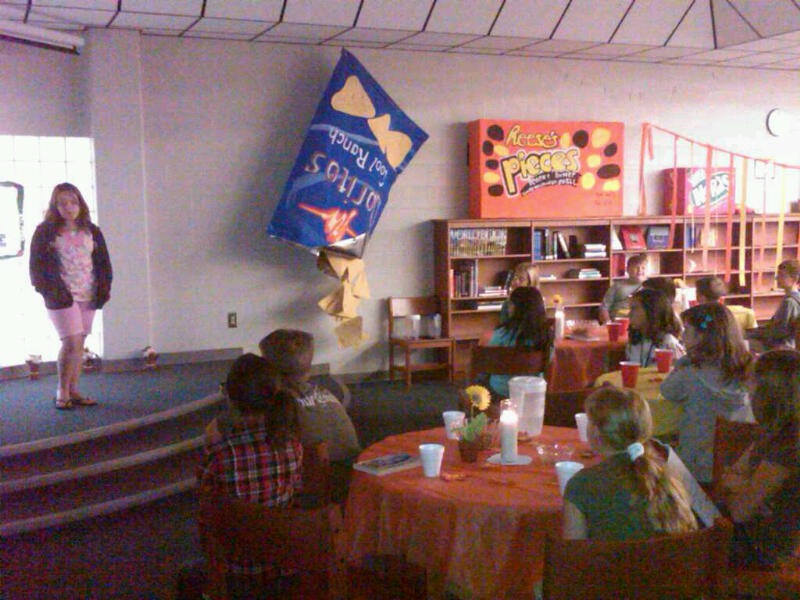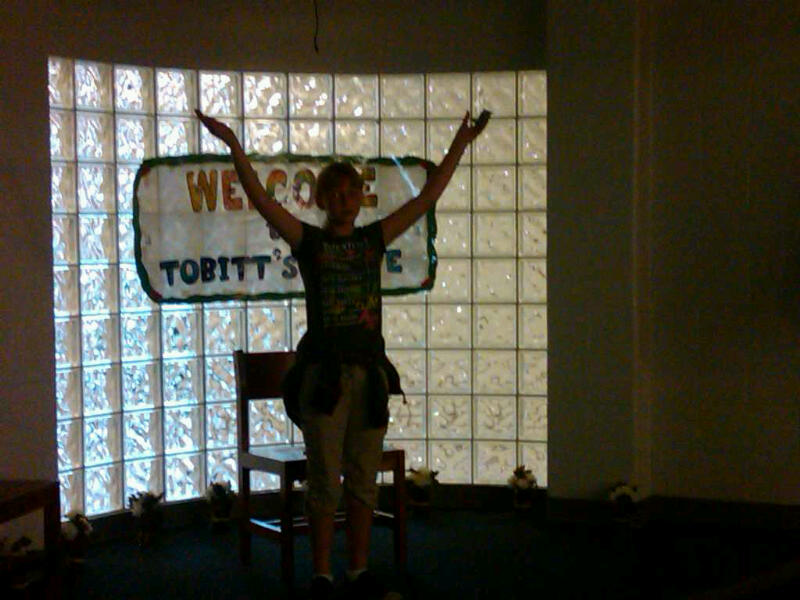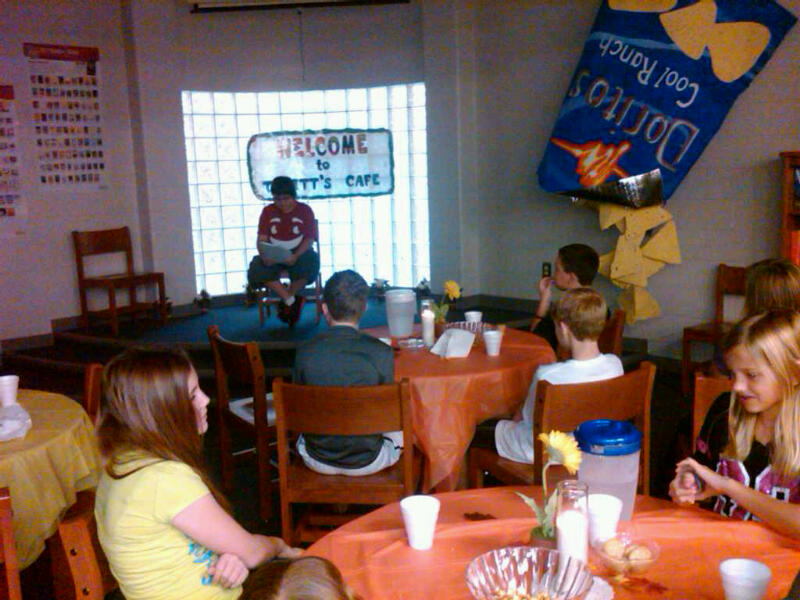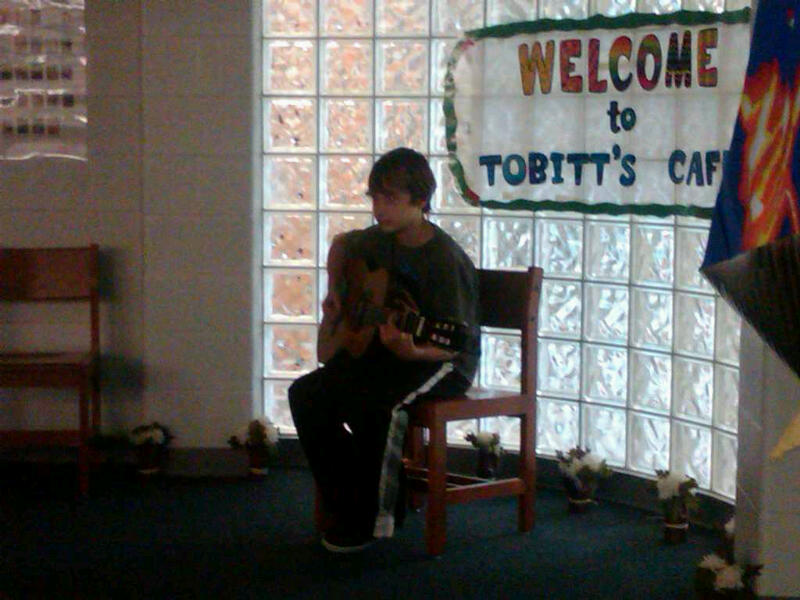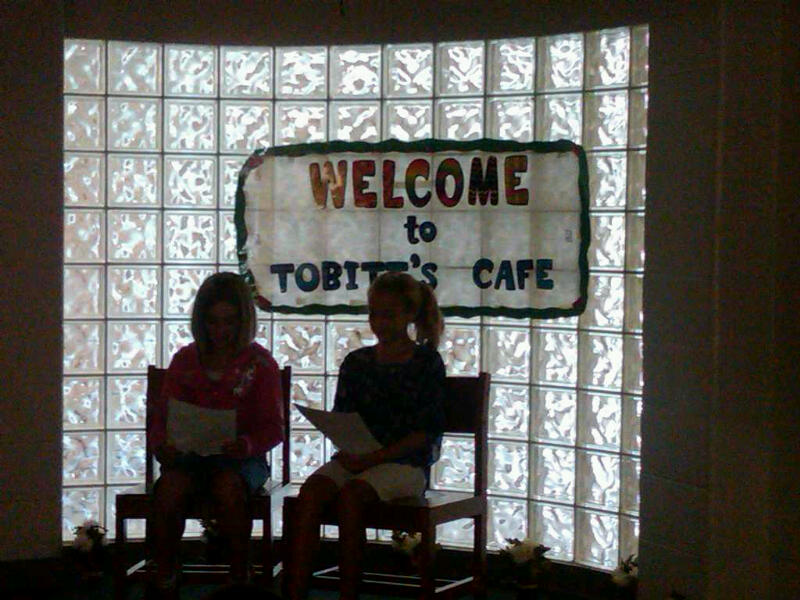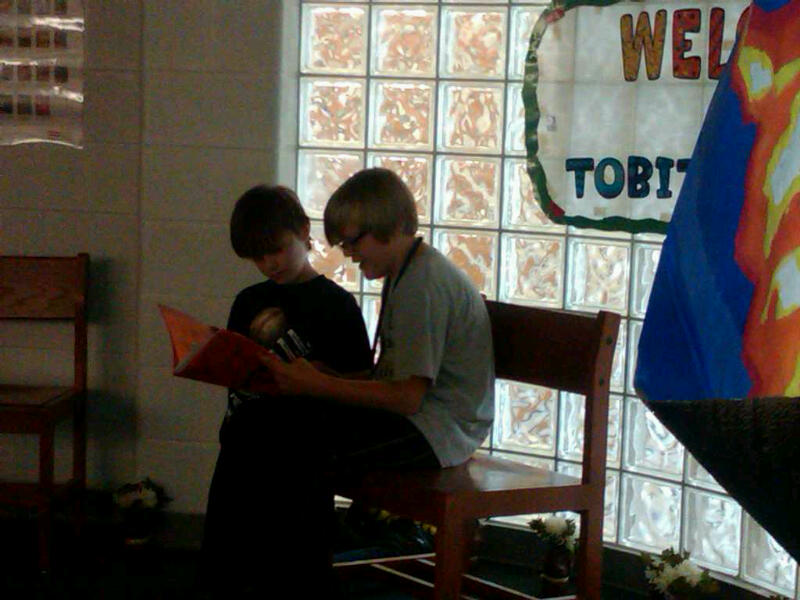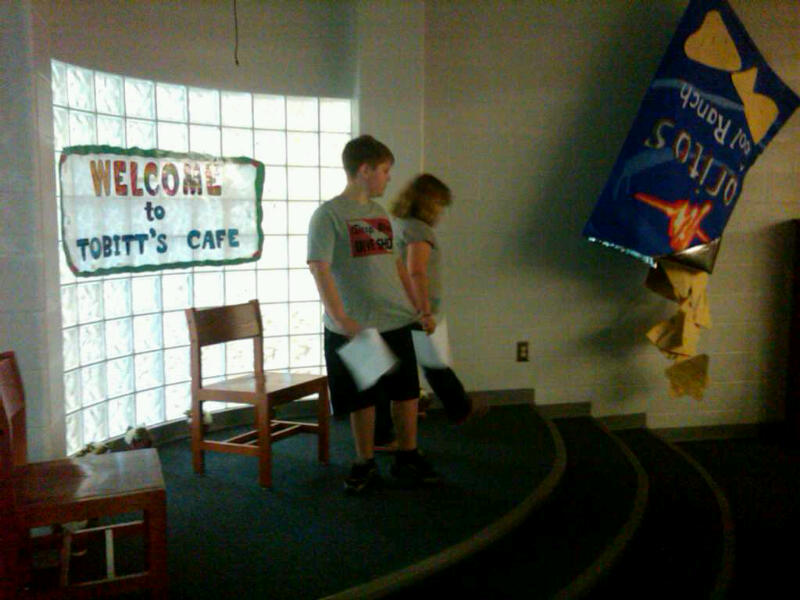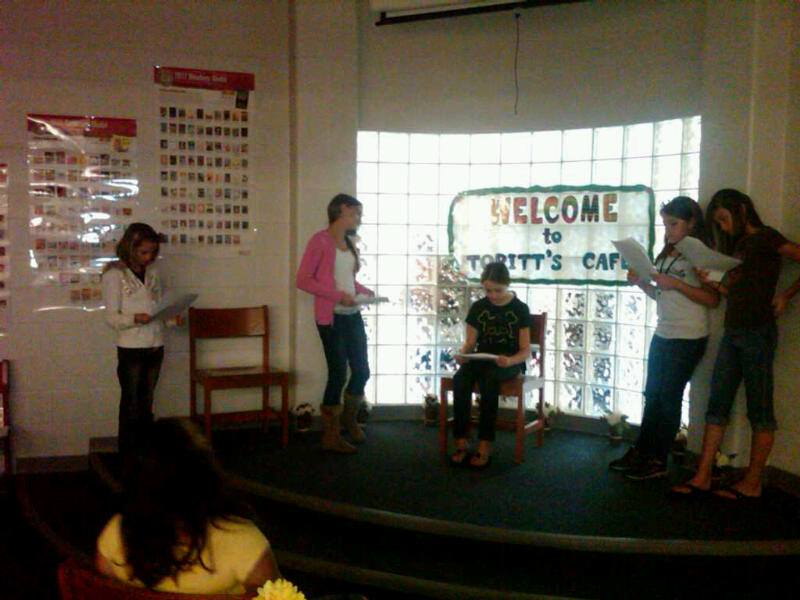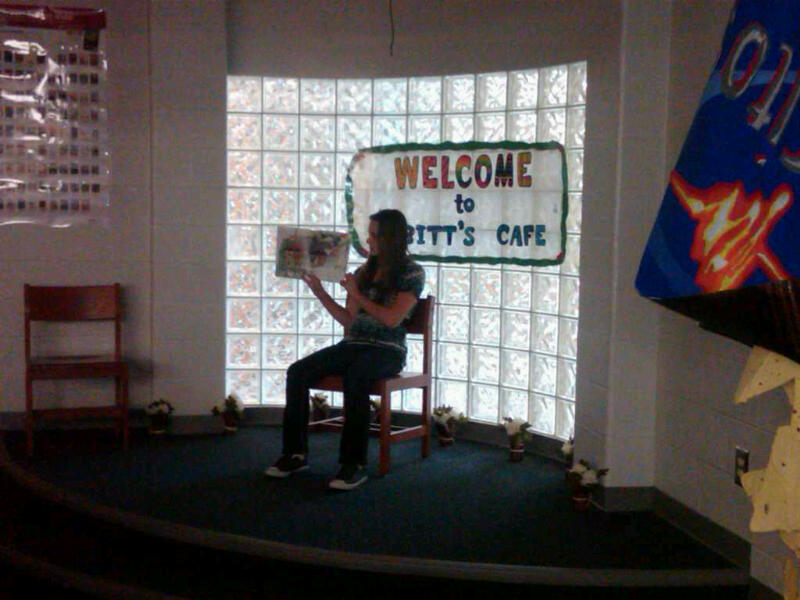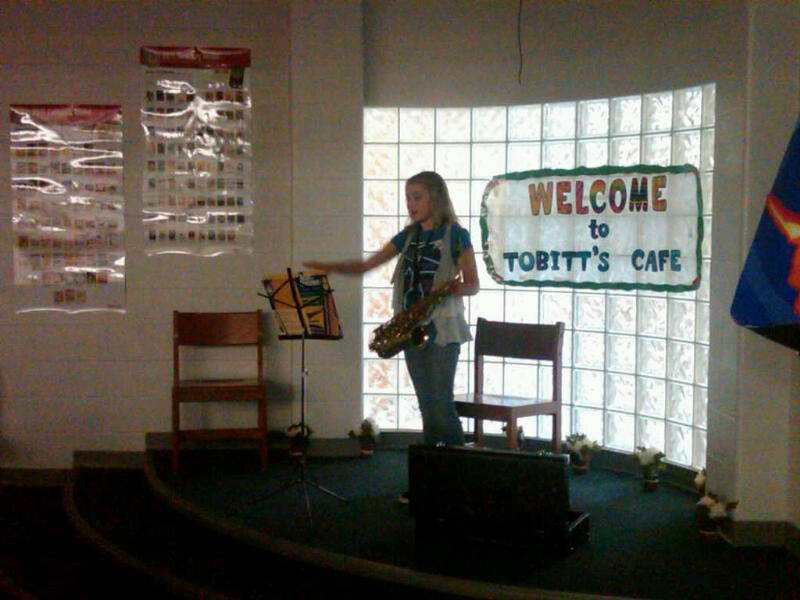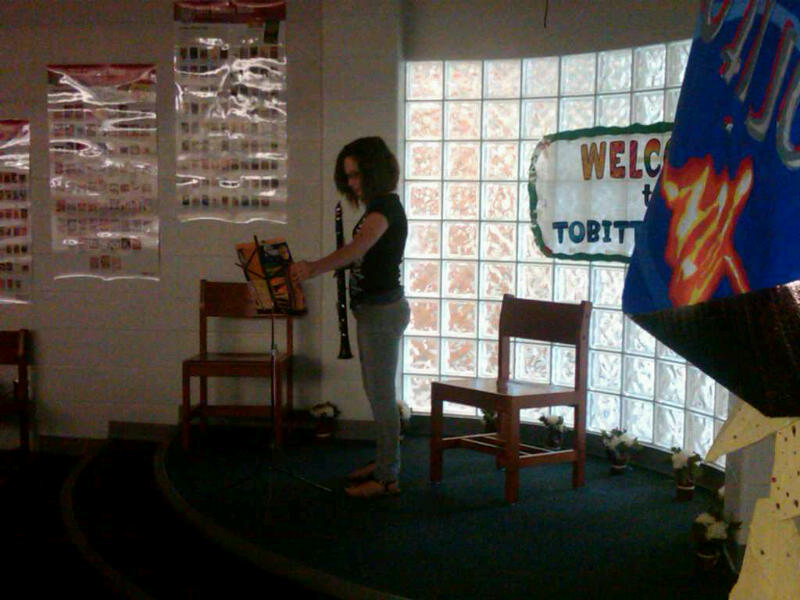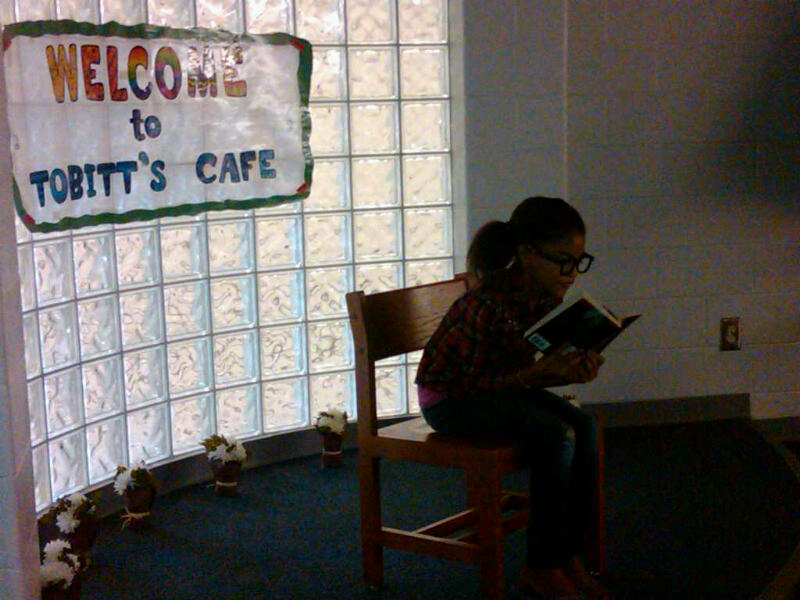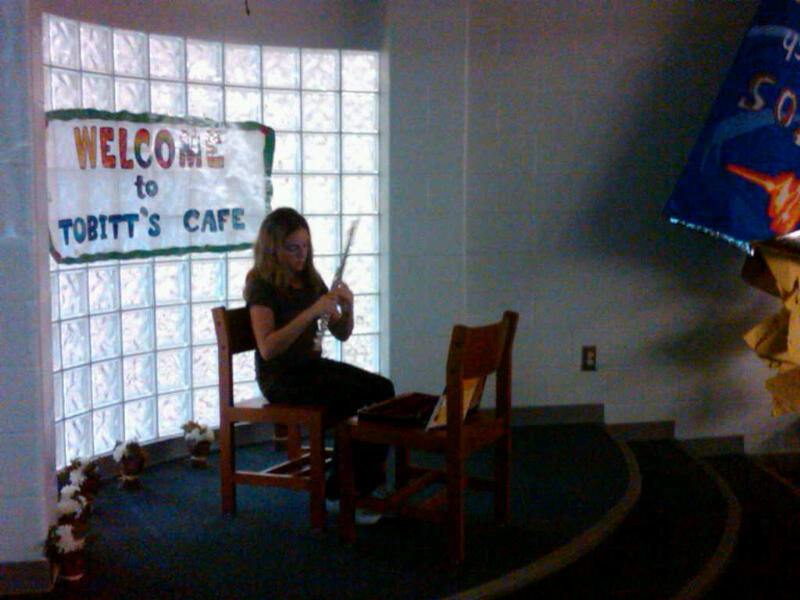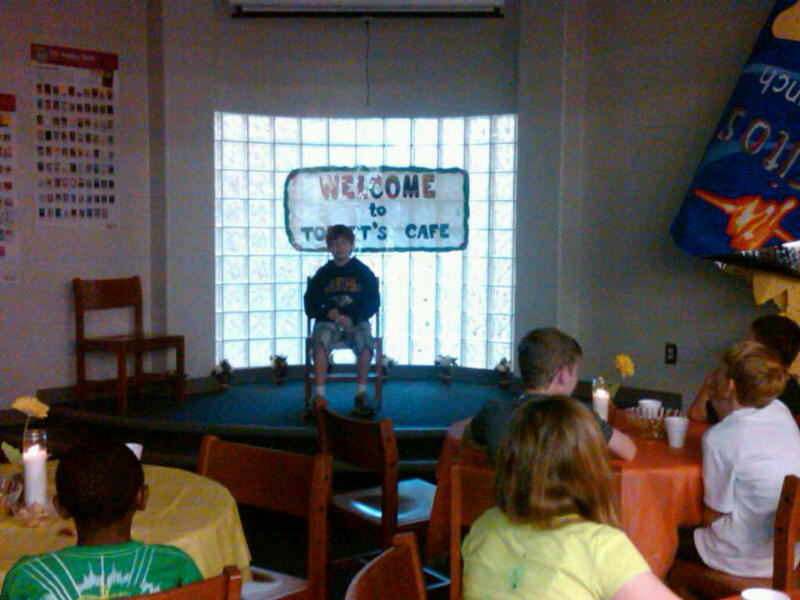 ---
Once a month we will go to Tobitt's Cafe and participate in an Open Mic Readers' Day. The Cafe will be located in the Media Center where it will be transformed into a different setting to set the mood as though we have entered a true Coffee/Cafe type location. Students are encouraged to sign up (I must have at least four from each class to sign up to be able to go) at least one month out of the school year to participate. The students are able to partner up with someone in their class for their reading/performance. The readings can range from reading a poem, children's book, short story, a favorite speech, a scene from a play, a current event in the newspaper, an article from a magazine any of which can be written by the student or taken from another author. This is just a time for relaxing and enjoying the many types of media/print that can be read. Each class will go during their regularly scheduled class time.
To make the Cafe successful, students will be graded on their participation as an audience member. They must be attentive and respectful with no disruptions. Ten points will be deducted from his/her participation grade each time he/she is spoken to about their behavior. To further make this a success, I could use the help of donations at anytime throughout the year. I am going to use tablecloths, candles, flowers, and snacks. I have some of the items already, but will never refuse the donation of more. Snacks will be greatly appreciated.
The dates that are scheduled (and subject to change at anytime) for the first semester are as follows:
September 14, 2011
October 26, 2011
November 22, 2011
December 14, 2011