WELCOME TO THE 6TH GRADE!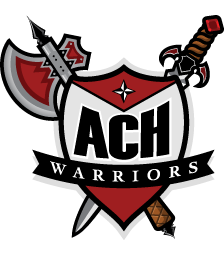 PRIDE
THREE SMALL RULES FOR LIVING A HAPPY LIFE!
1. Start each day with a grateful heart.
2. Focus on the positive aspects of every person you encounter.
3. End each day with a grateful heart.
Lucy MacDonald

FAVORITE QUOTES:
Every time words are spoken, something is created. Be conscious of what you say and how you say it. Use words that build up, appreciate, encourage and inspire.
Lucy MacDonald
Just for today, no matter where I am going, or what I am doing, or who I am doing it with, it is my intention to focus on the positive. Lucy MacDonald
FAVORITE 6TH GRADE WEBSITES TO CHECK OUT:
Math Connects link that will be helpful at home http://glencoe.mcgraw-hill.com/sites/0078740428/
Website to check book AR Levels http://www.arbookfind.com/UserType.aspx
2nd - 3rd GRADE KEYBOARDING LINK
Here is a great site to help our typing skills in 2nd and 3rd grade http://www.bbc.co.uk/schools/typing/
---
ANNOUNCEMENTS:
Wednesday, January 16 is One hour Early Release
Friday, January 18 is a 1/2 day and students will be let out at 12:15. This is also the end of the first semester!
Monday, January 21 there will be no school in observation of MLK Day.
6TH GRADE WORK CALENDAR:
Time/Class

Monday

Tuesday

Wednesday

Thursday

Friday

8:30 – 9:18 am

PE

LIBRARY & COMMUNITY BUILDING SKILLS and Mr. Mattozzi

PE

PE

PE

9:22 –10:10 am

WRITING &

TECHNOLOGY

GROUP 1 Tech

GROUP 2

Sentence Variety

DLR & Correct

10 MIN WRITE

Compound Sentences

GROUP 2 TECH

GROUP 1

Ending Techniques

DLR & Correct

10 MIN WRITE

MLK Activity

GROUP 1

TECH

GROUP 2

Ending Techniques

10:14-11:02

MATH

Multi Facts

Pg. 189-190

Probs. 43-75 all

HW:NONE

Multi Facts

Pg.191 Practice Test

HW:NONE

Multi Facts

Chapter 3 Test

HW:NONE

Multi Facts

Chapter 3 test Review and Corrections

HW:NONE

Multi Facts

Math Game Day

HW:NONE

11:02 – 11:54

READING

20 Min Read

Journal Write

Work on Read Projects

Work on Reading Projects

20 Min Read

Journal Write

10 Min Planner

Work on Reading Projects

20 Min Read

Journal Write

10 min Planner

11:54 – 12:30

LUNCH

LUNCH

LUNCH

LUNCH

12:34-1:22

SCIENCE

SCIENCE

SCIENCE

SCIENCE

1:26-2:14

ART

MUSIC

ART

MUSIC

2:18 – 3:05

SOCIAL STUDIES

Egypt Travel Group Poster

10 MIN PLANNER

Egypt Travel Group Poster

10 MIN PLANNER

1 hour early

Present Egypt Travel GroupPoster

10 MIN PLANNER

1/2 day