Second Grade Strings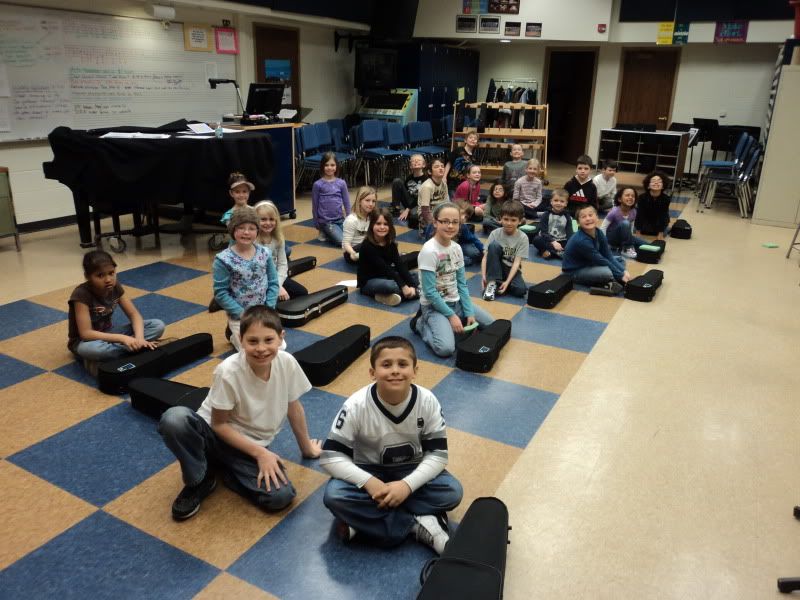 Strings Open House!! January 25 & 26, 2012 in the FLEX Fine Arts Center
Every second grader at North Muskegon Public Schools is given violin instruction. Following the philosophy of Shinichi Suzuki, we believe that all students can learn. At North Muskegon, we give every child the opportunity to play. In order to nurture all students' musical development, each second grader is provided with an appropriately sized violin and one hour per week of music class time devoted to musical development (including movement, rhythm, tonal, audiation, vocal, and instrumental skills). Through audiation (hearing and comprehending music in the mind) students are able to draw greater meaning from the music they listen to, perform, improvise, and compose. Believing that a child's early experiences with music have a profound impact on future musical development, the unique music program at North Muskegon provides a solid foundation for a lifetime of musical participation.
Violin class is characterized by:
a safe and loving atmosphere,
playful and sequential instruction,
rote music learning,
a rich musical environment,
musical games,
stimulating challenges,and
fun new experiences.