Welcome to Ms. Bramlett's Classroom Page
I wanted to take a moment to tell you more about me. I live in Beebe, Arkansas. I have two children, Andrew and Katie-Beth. I have been teaching for eight years. I enjoy reading in my spare time and I have a large classroom library. 
I am very excited about this school year and I hope you are excited too!
From time to time my kids do things that are just too funny not to share with others and as a result I enjoy telling stories about my family.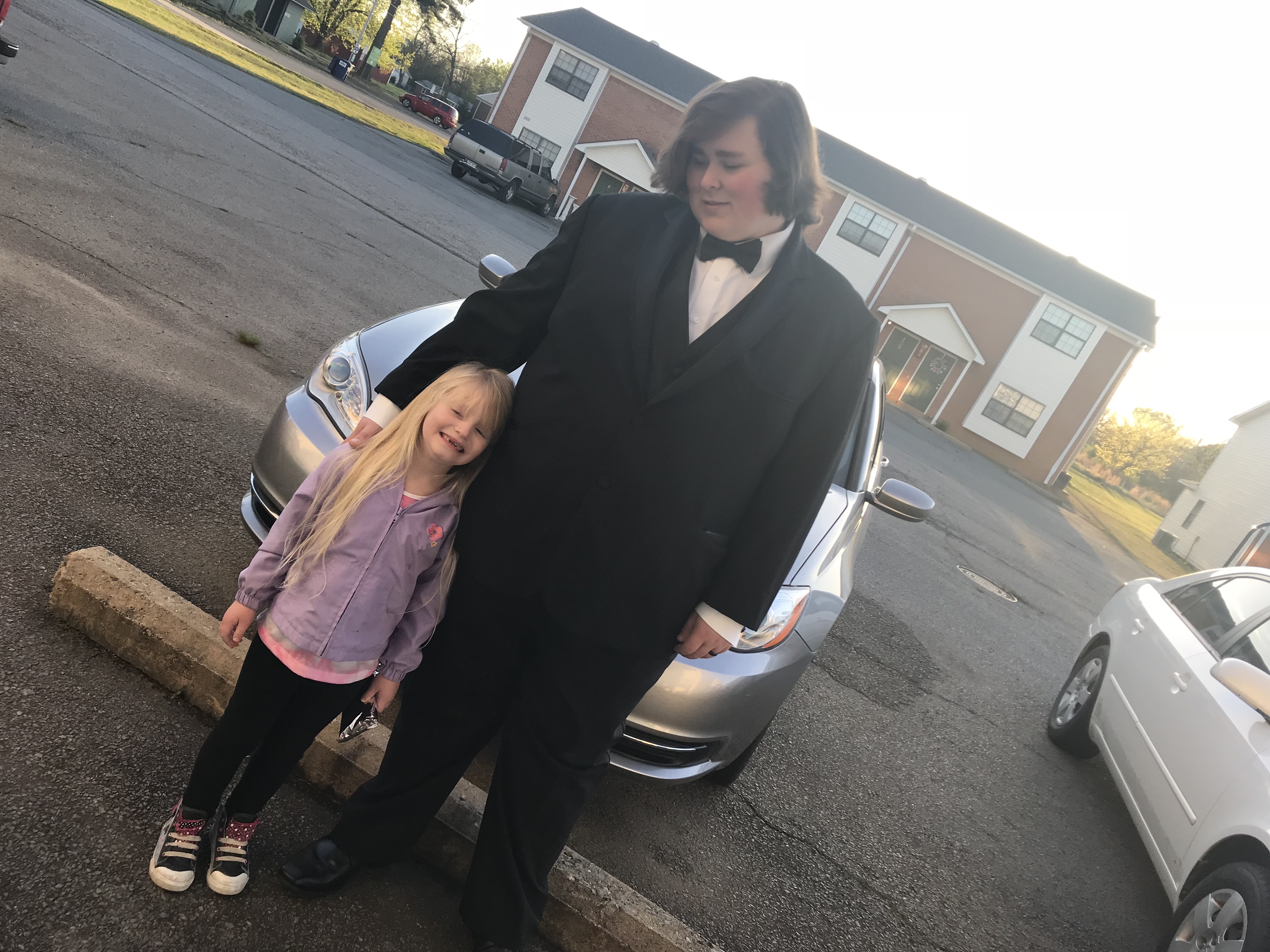 My son is 16 years old, currently a junior in high school and taking college classes at Arkansas State University Beebe. When he graduates high school he will also graduate with an Associates degree if everything goes as planned.
My daughter is 5 years old and beginning Kindergarten this year. She is very excited and a little scared.
In this picture my son is ready for Prom and my daughter is stealing a sweet moment with brother.
Family means a lot to me. I was able to spend a week in Georgia with my family this summer where we had a lot of fun in the sun. 
Let's have a great school year!