This is how our Book Tasting tables were set up. Each student recieved a placemat (reverseside had a "menu" for them to explain each "course" which was a different genre).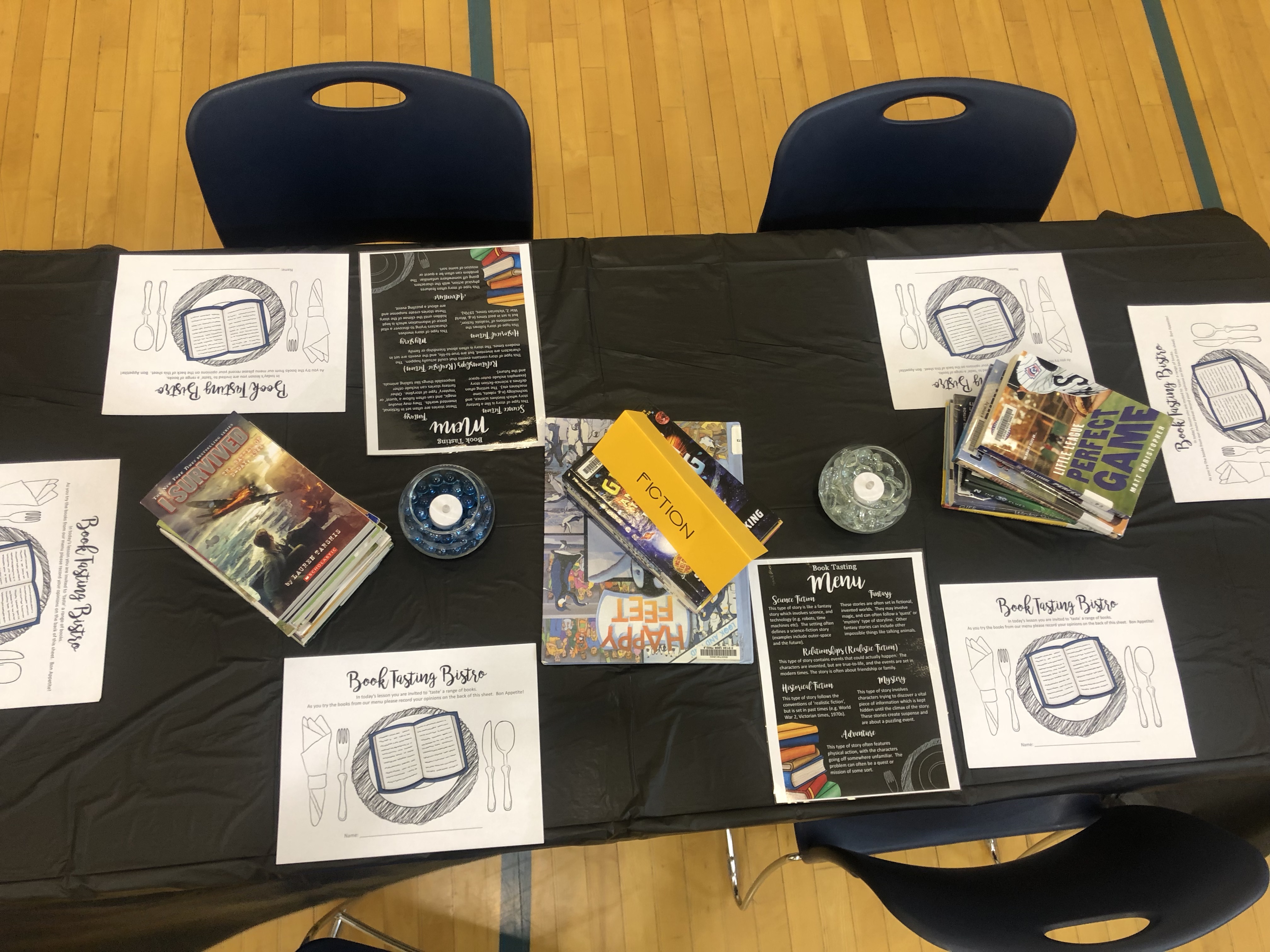 This is an image of how we had our tables set up in the gym. We wanted the students to feel as if they were at a restaurant. 
---
---
---
---
---
---
---
---
---
Students tasting some new books!