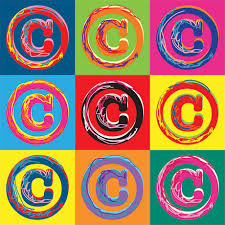 Copyright is the exclusive right given to an author
to protect his or her original work from being printed,
distributed, or copied without his or her premission.                                                        
                                    Plagiarism is presenting another person's work as your own.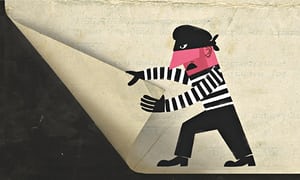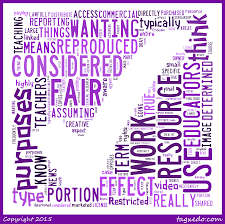 Fair use is a legal gray area that refers to exceptions
in the rights of copyright holders and allows   for limited
use of copyrighted material, even without permission.
CHECK OUT THE KID FRIENDLY VIDEOS BELOW
Take A Look At The Links Below For References On Checking For Plagiarism  
https://edubirdie.com/plagiarism-checker
https://www.quetext.com
https://www.paperrater.com/plagiarism_checker
REFERENCES
Bailey,J (2005, October 6). 

Copyright Infringement, Plagiarism and Fair Use. Retrieved From https://www.plagiarismtoday.com/2005/10/06/copyright-infringement-plagiarism-and-fair-use/
iKeepSafe (2016, March 17) Copyright and Creativity for Ethical Digital Citizens- A New Literacy. Retrieved From https://youtu.be/uLtJd4LDdfY
Vandagriff,M (2015, December 7). Copyright and Fair Use {Elementary}. Retrieved From https://youtu.be/fQdpBQHmYtI